If there was such a thing as a glitter palette cleanser...this would be it. I was in the mood to wear something soft and dainty and I have had this polish untried for a long time. It is so pretty and so perfect for its namesake. For this mani, I used 2 coats over Essie St Lucia Lilac (which wasn't needed, just had to put on undies cuz that's how I roll). I would describe the base as a purplish periwinkle and it has blue and lavender glitter sprinkled throughout.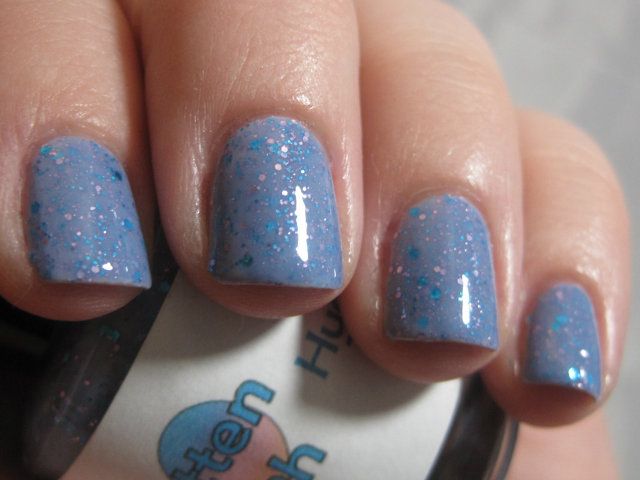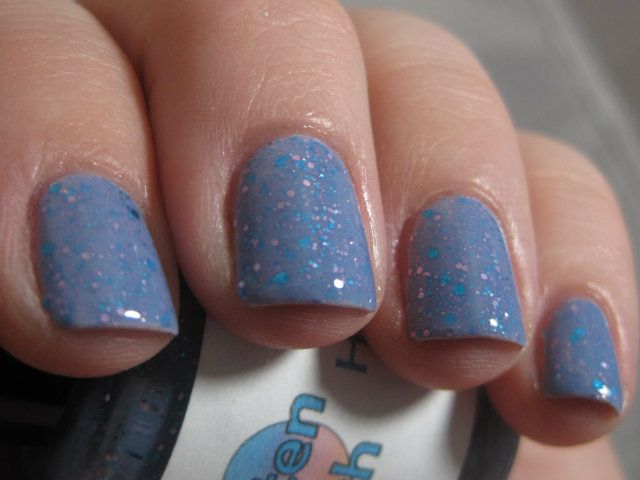 Smitten Polish is available from creator Noelie's
Etsy store
as well as from
Llarowe
. I haven't seen any talk that this one is being discontinued, but I haven't seen it restocked in awhile since there were mainly a lot of fall/winter polishes in recent restocks. Hopefully since spring is coming up this beauty will be around for purchase again! Thanks for looking!