So I didn't
actually
get to do anything fun for my New Years Eve/New Year's Day mani because I was on vacation and didn't have time to do a fresh mani...so it ended up being a mint green creme (American Apparel Office) with a shimmer topcoat (Sally Hansen Diamond Strength Crystal Beading). And...I don't even have PICTURES of it. So...I fail at New Years Eve manis.
What I decided to do when I got home is put on what would have been an ideal New Years Eve mani for me. I decided to go with purple because I was having purple withdrawals after the month long Advent Calendar Challenge (and purple is my favorite color) and glitter because...I need some bling, right? So I layered Femme Fatale Sinister Calling over Color Club Glitter Wonderland. Sinister Calling is from the Halloween Femme Fatale Collection. It is a mixture of several shades of purple and pink glitter with some navy glitter speckled in. It also has silver holo shards and silver holo bars sprinkled throughout (and some stars, but I didn't get one in my mani). It looked perfect layered over Glitter Wonderland, which is a warm purple shimmer/glitter with specks of blue and pink throughout. It looks much warmer than photographs show. The second picture here is probably more color accurate.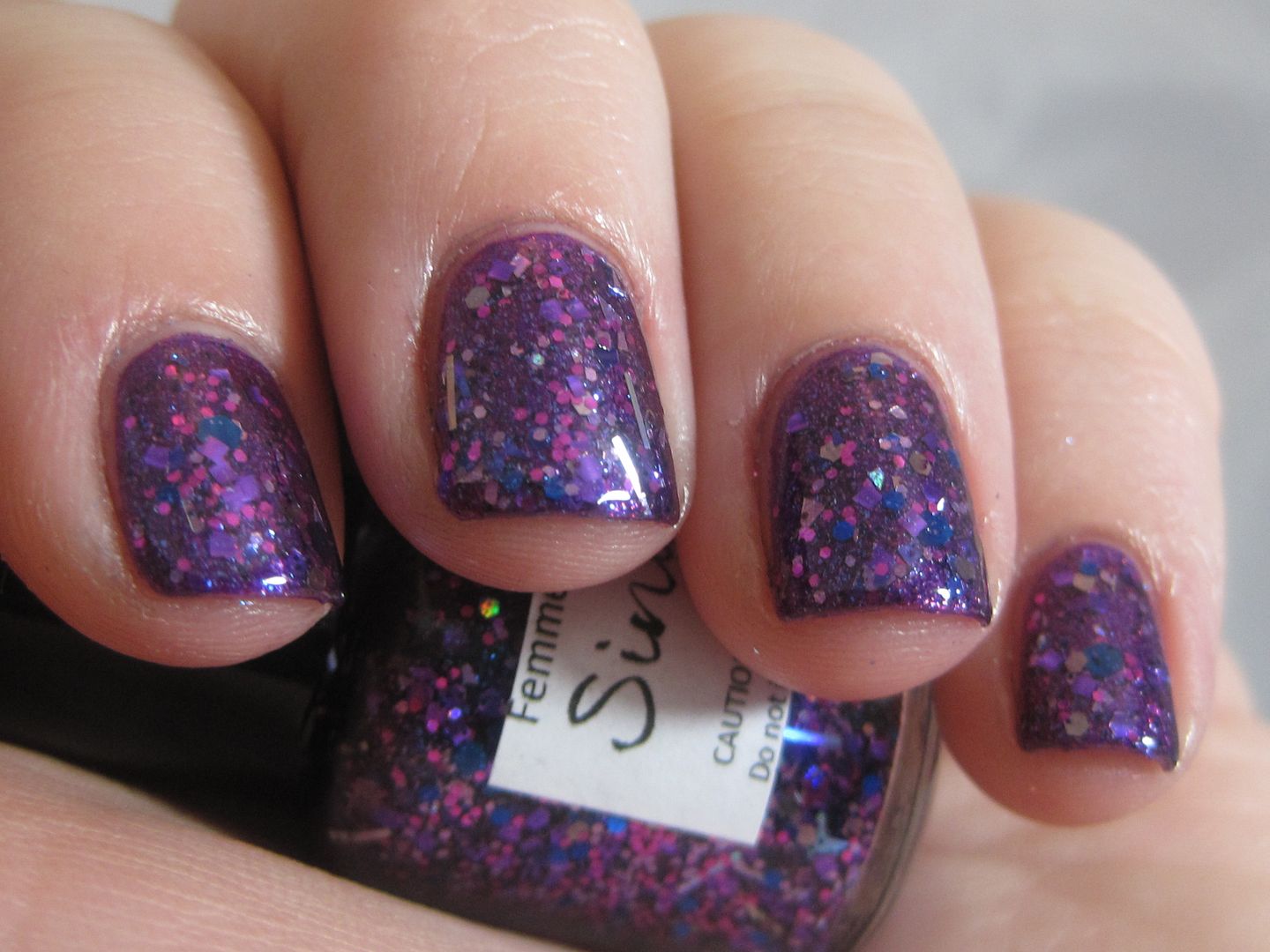 Here is Glitter Wonderland on its own. You can see the little sprinkling of blue and pink better if you enlarge the image.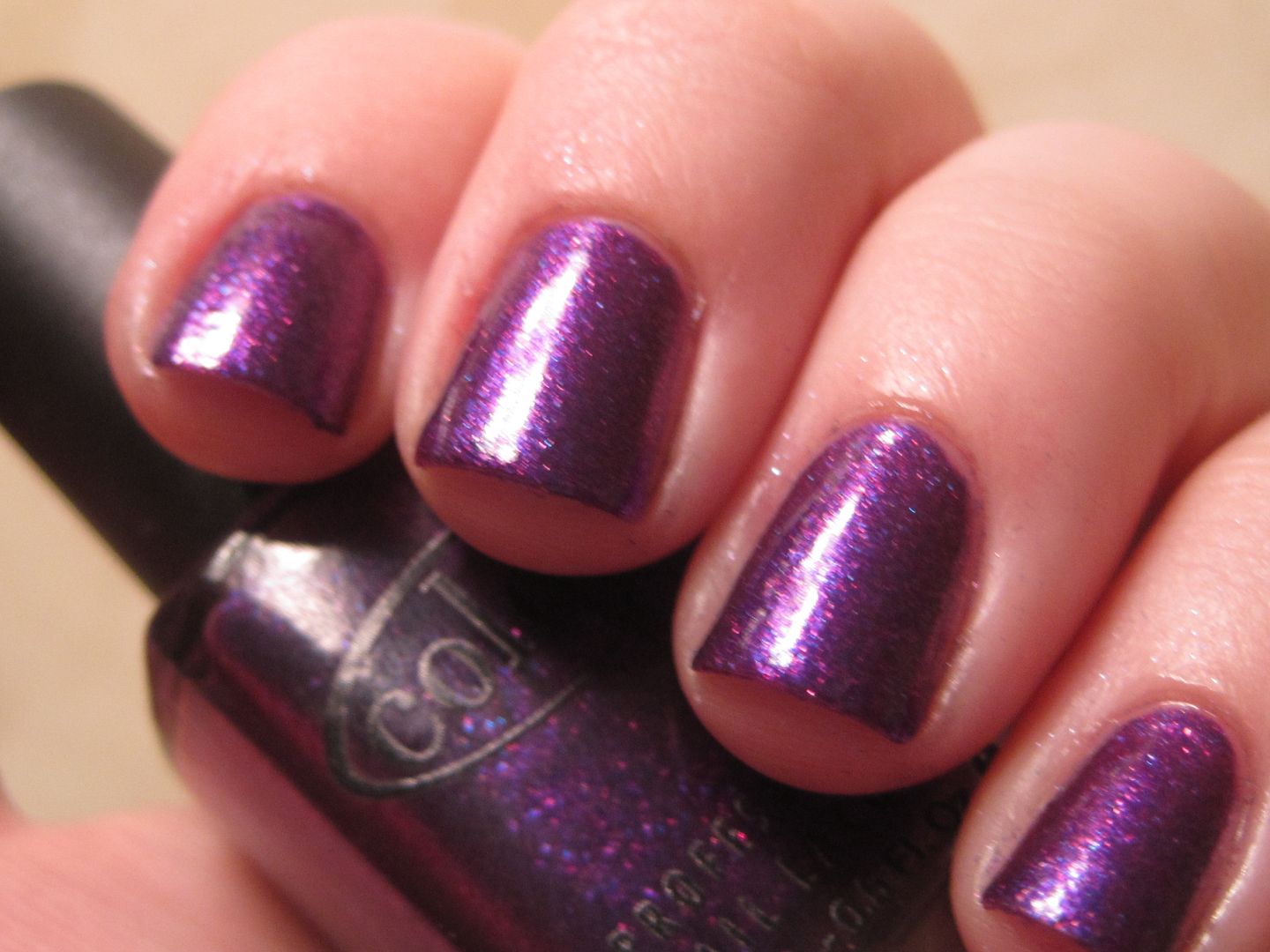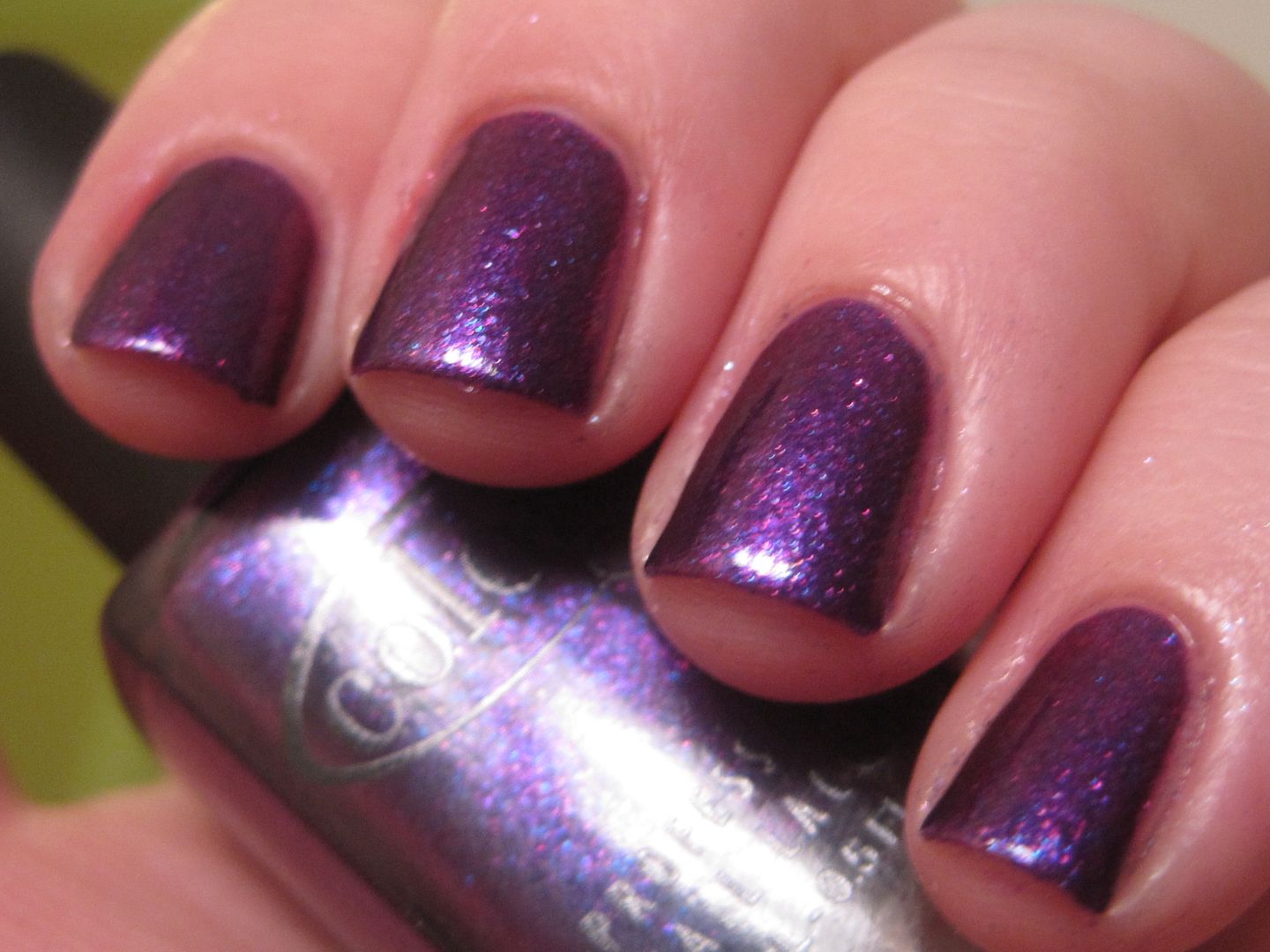 Femme Fatale polishes are available from their
website
which is currently closed for the holidays. They are reopening on January 14th and Sinister Calling will be available for its last run as it is being discontinued at the end of this month. Femme Fatale Polishes are also available from
Llarowe
and
Harlow & Co.
for international customers, as their website does not ship outside Australia. Hopefully Llarowe will get this restock in her Femme Fatale restock this weekend and it appears that it is currently in stock on Harlow & Co. right now if you haven't grabbed it yet! Thanks for looking everyone...and Happy New Year!