Hi everyone! Today I have another Australian indie polish for you, this time from Emily de Molly. I only have two of this brand (so far) and this is the first one I have tried. Majestic Flight has a teal jelly base with green, blue, orange, and purple larger hex glitters floating around in it as well as finer copper glitter. I used 3 thin coats for my mani. It applied like a dream and the glitter flowed smoothly in the jelly base. As you can see, I didn't get as many pieces of orange glitter on my left hand, but there were a lot on my right hand. That's just the way it works out sometimes with multicolored glitters. And can you believe it...I didn't even use undies for this one!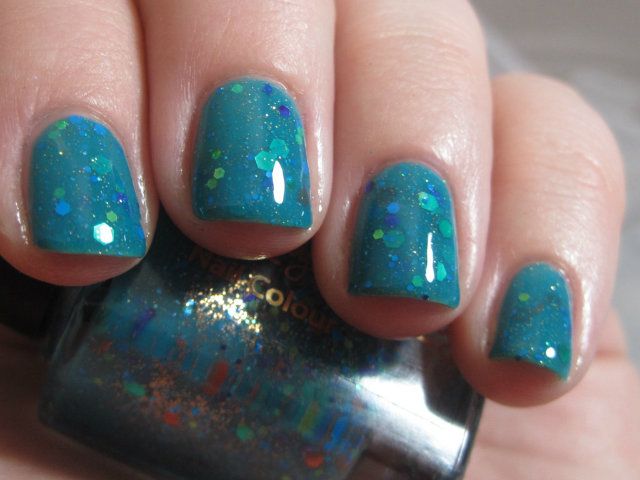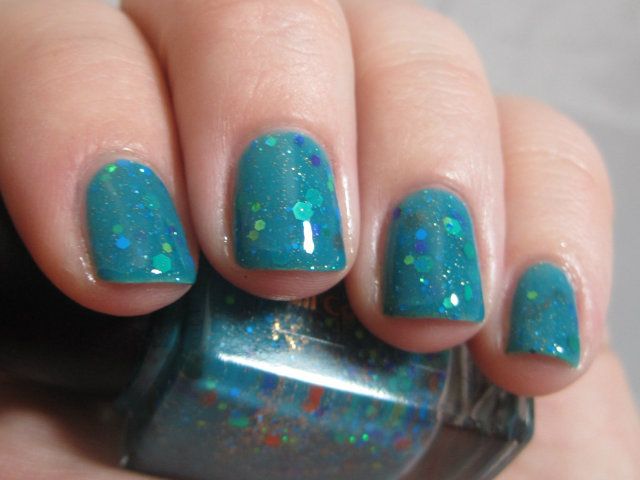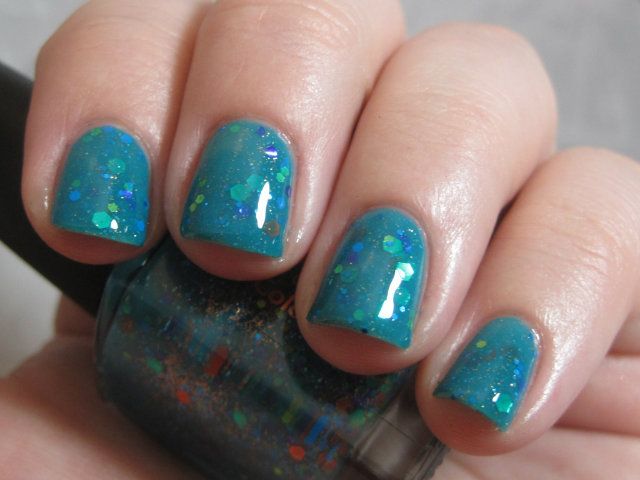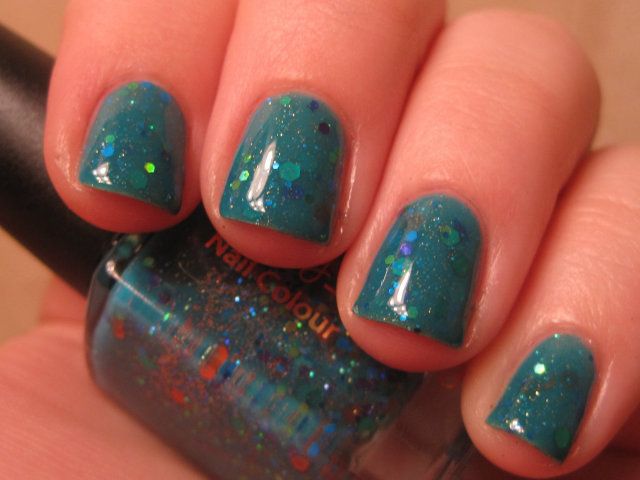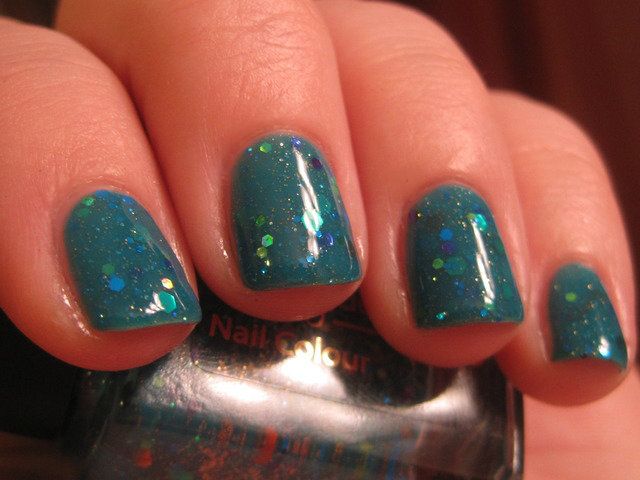 I must say...I see a lot more Emily de Molly polishes in my future after trying this one. The Emily de Molly Etsy store can be found
here
, but it only has shipping available within Australia. If you aren't in Australia, these are available from
Llarowe
and she ships worldwide. They are all sold out right now on Llarowe, but she has been restocking them quite frequently. Thanks for looking everyone!