More with the neons in January? YES! I guess I am just wishing for sunshine! So for this neon mani I went with Model's Own Hedonist, from the Hed Kandi collection, which is a very hard polish to describe. Is it orange? Is it red? Is it coral? Well...it just depends what light you are in. It is a neon corally red (I think that best describes it) and I think it is absolutely awesome. If you like bright colors...you need this. This is 2 coats of Hedonist. It dries to a semi matte finish, so topcoat is definitely necessary for it to look like these pictures. I think this polish will be divine as a summer pedi.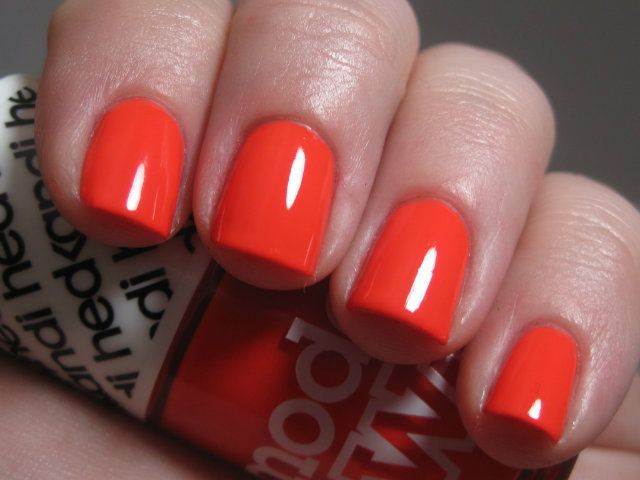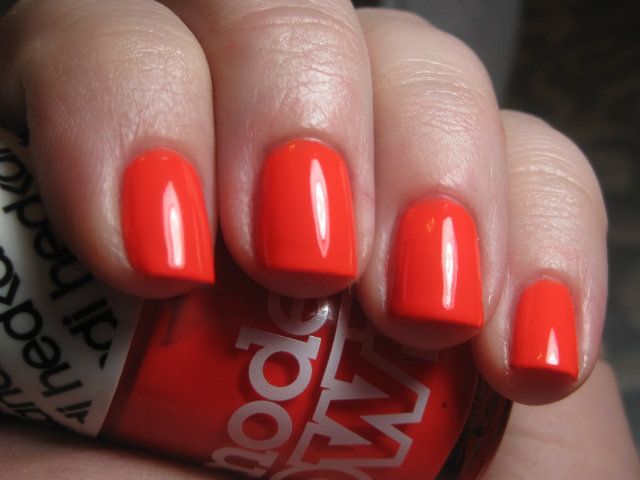 So to make this mani even more loud, I added black leopard stamping with Bundle Monster plate 221 and Konad Black polish. Then I dotted the leopard spots with Illamasqua Noble. I may have been a bit overzealous with my dots...but oh well. It was fun!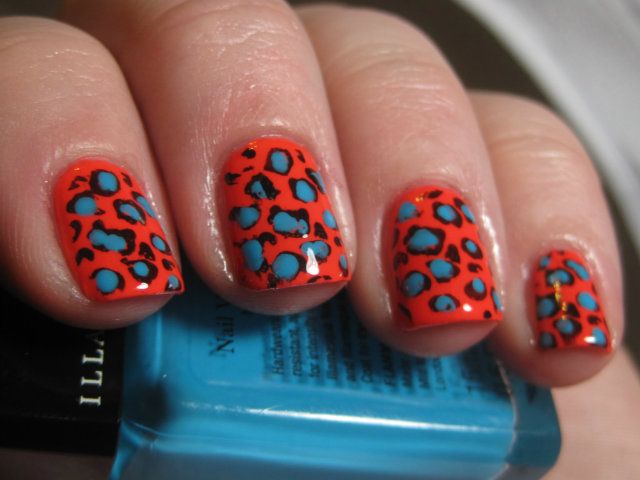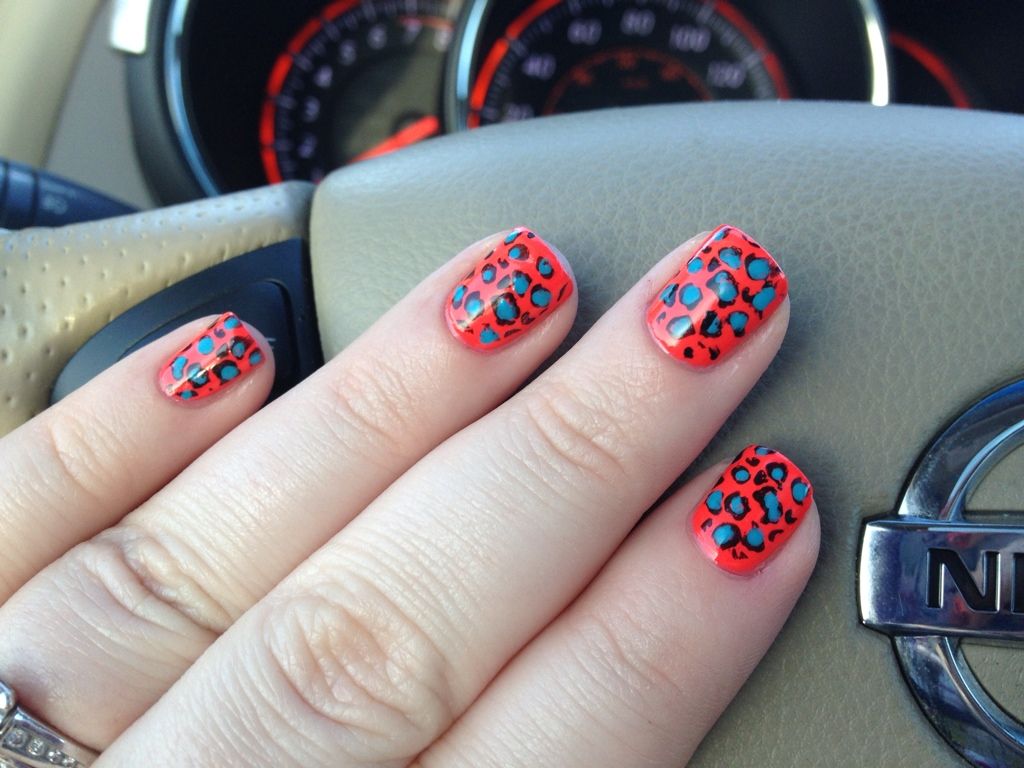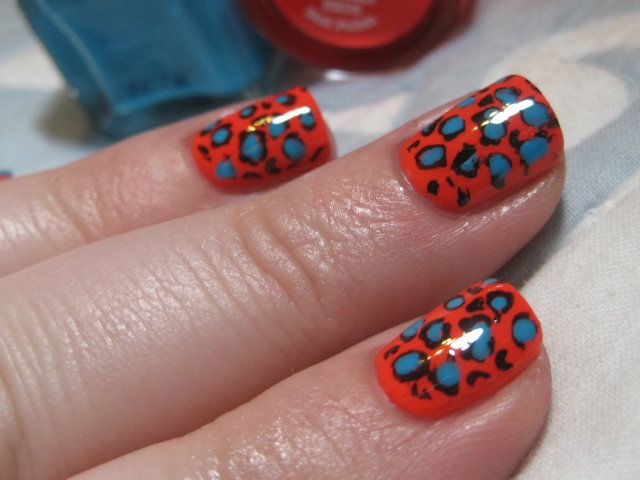 One more stamped look to go (for now, anyway). Hope you are enjoying these! Thanks for looking!