I have been lusting after Contrary Polish Anna Maria for several months now. After Christmas, I finally ordered it and Santorini (which I had also been lusting after). These are such gorgeous polishes! The shimmer is to die for!
Anna Maria is from Contrary Polish's The Islands Collection and it has a dusty teal base with a complex golden shimmer (it looks like it has flecks of bronze in there too.) This is two easy coats. It applies like a dream and the shimmer is very visible.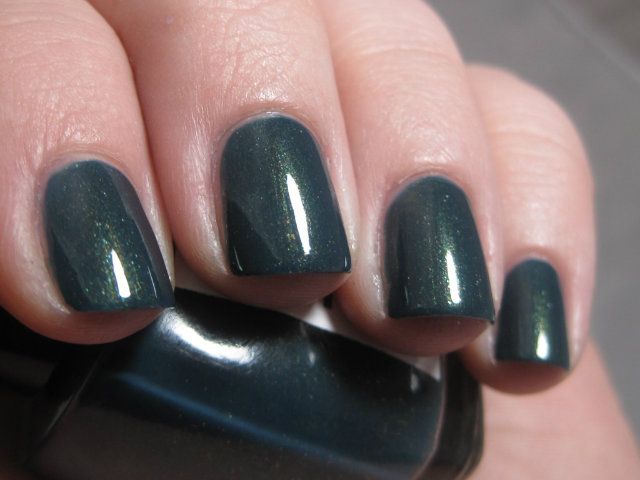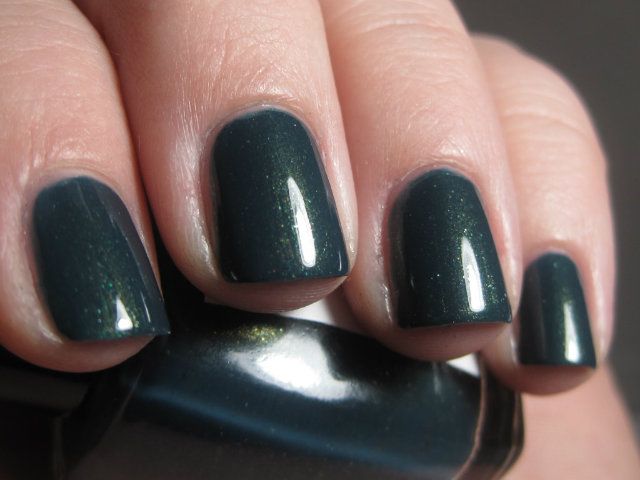 Then I decided to do some cutesy stamping with Illamasqua Milf and Bundle Monster plate 309. This little owls on this plate are adorable!
Contrary Polish is available from
Llarowe
. These polishes are amazing and if you are a shimmer lover you should really pick up a few of them. Thanks for looking!