I actually wore this polish earlier this week, but I'm posting it for you guys on Friday! I used to always wear holos on Fridays...I don't know why I stopped. I actually have one on right now as I'm typing this, so perhaps since spring and sunshine is coming I will start doing that again.
Layla Cloudy Violet is a true purple holographic polish. A lot of people have asked me how it compares to Misty Blush and they are quite different. Misty Blush is warmer and has more red and brown tones to it while Cloudy Violet is a true violet...it is the purplest purple holo that I own. I used 1 coat of Jessica Retro Revival Aqua Base and 2 coats of Cloudy Violet for this mani. It applied like a dream over the Aqua Base.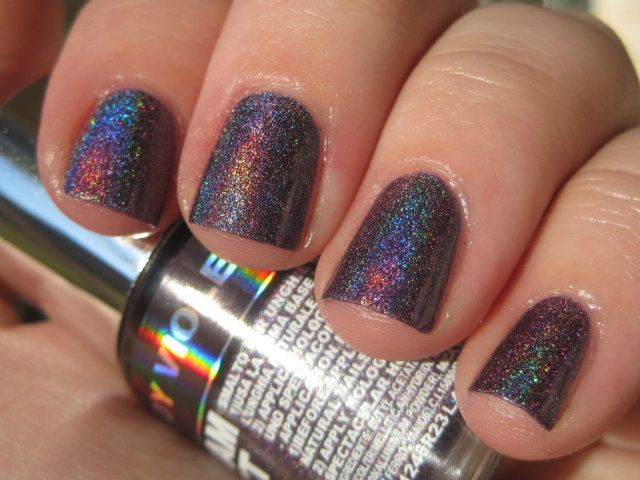 Next I used China Glaze Millennium and the Cheeky XL Plate A to stamp. I thought this looked really cool and futuristic.
As you can see, I've been a little stamp crazy lately. There are more to come. Just wait! Thanks for looking everyone!!