This mani is from a few weeks back. After Christmas...all I wanted to do was a royal blue mani. I don't know why. I guess it was red and green overload but I just kept craving something royal blue. Then I was perusing Fashion Polish's blog and saw Takko Lacquer We're All Mad Here. I DIED! It is so pretty!
Link to swatches: http://www.fashionpolish.com/2012/12/takko-lacquer-swatches-and-review.html
But due to unfortunate events (aka...I don't read things thoroughly) I totally missed the restock, so I decided to do a mani loosely inspired by this polish until I can actually own it. The description by Fashion Polish of "a deep sapphire blue with a red shimmer and tons of green flakies" was my jumping off point. I thought..."I can layer that..." So here we go!
For this mani I started off with a base of Revlon Royal. I then did 2 coats of Nails Inc The Wyndham and topped the whole thing off with Girly Bits Shift Happens. If I had wanted it to look more like the original...I would have added another thin coat of either Revlon Royal (or in my case, since my Royal isn't very jelly, I would have used Nina Ultra Pro Cobalt), but I really liked the way it looked as is.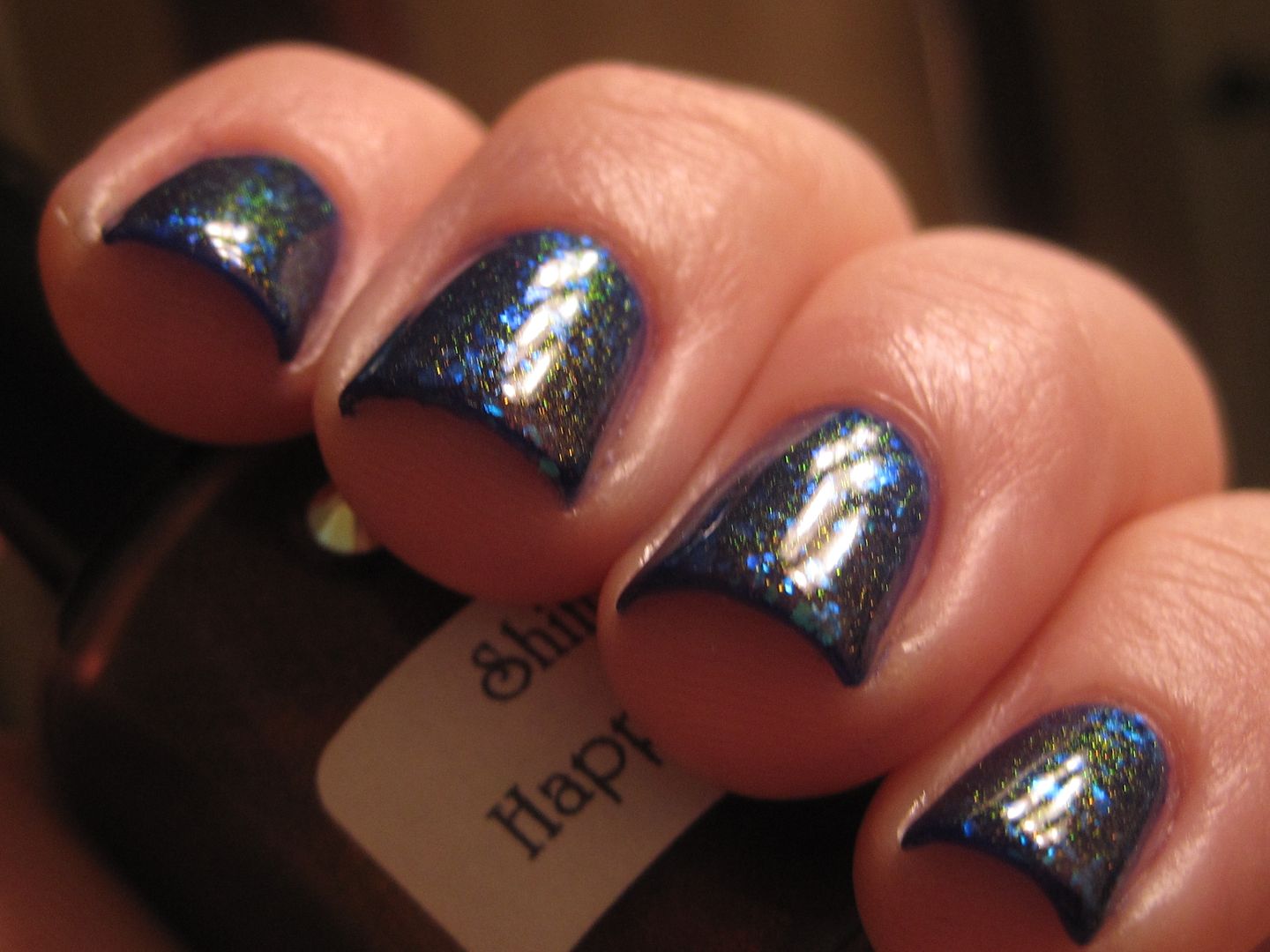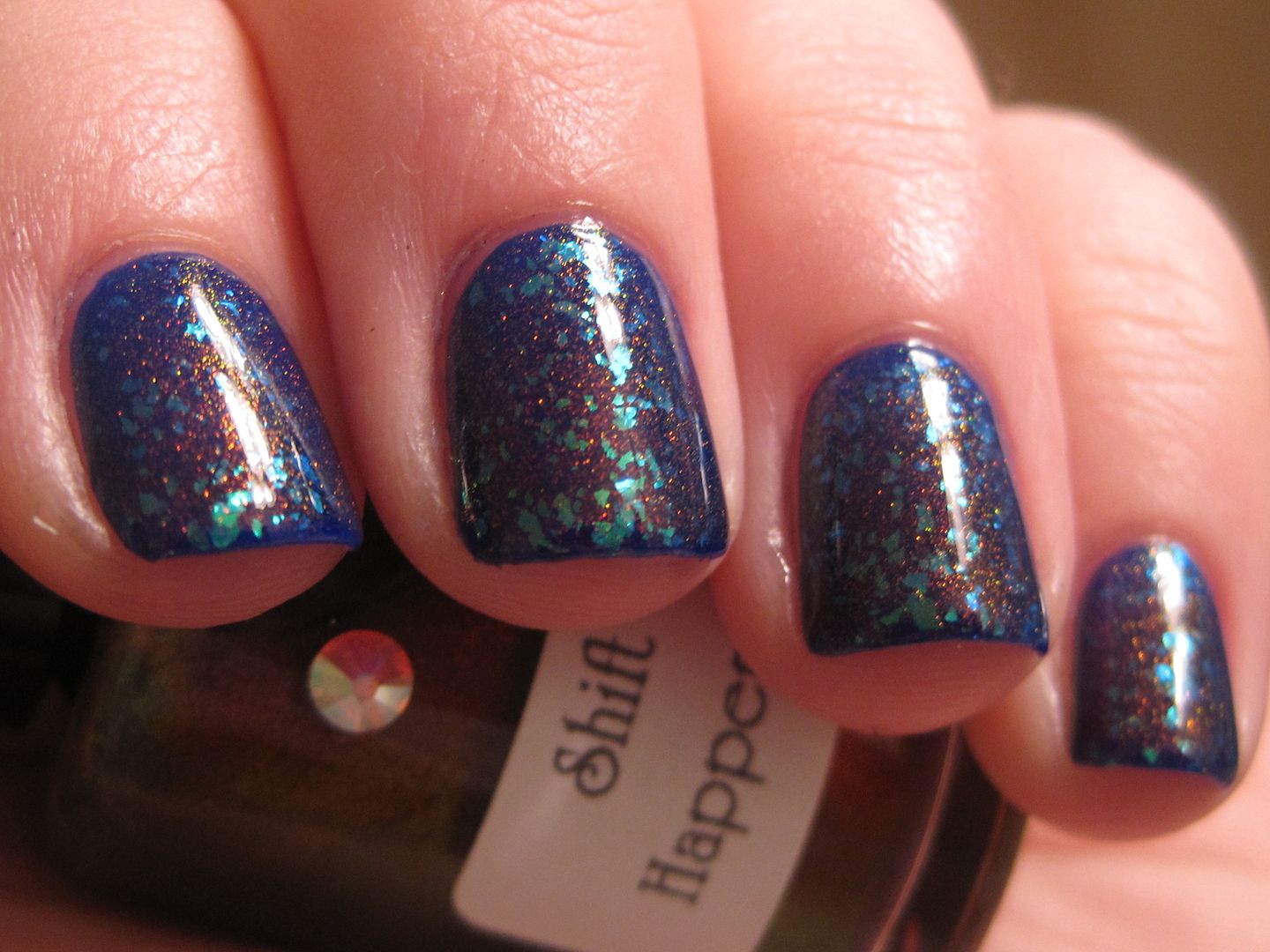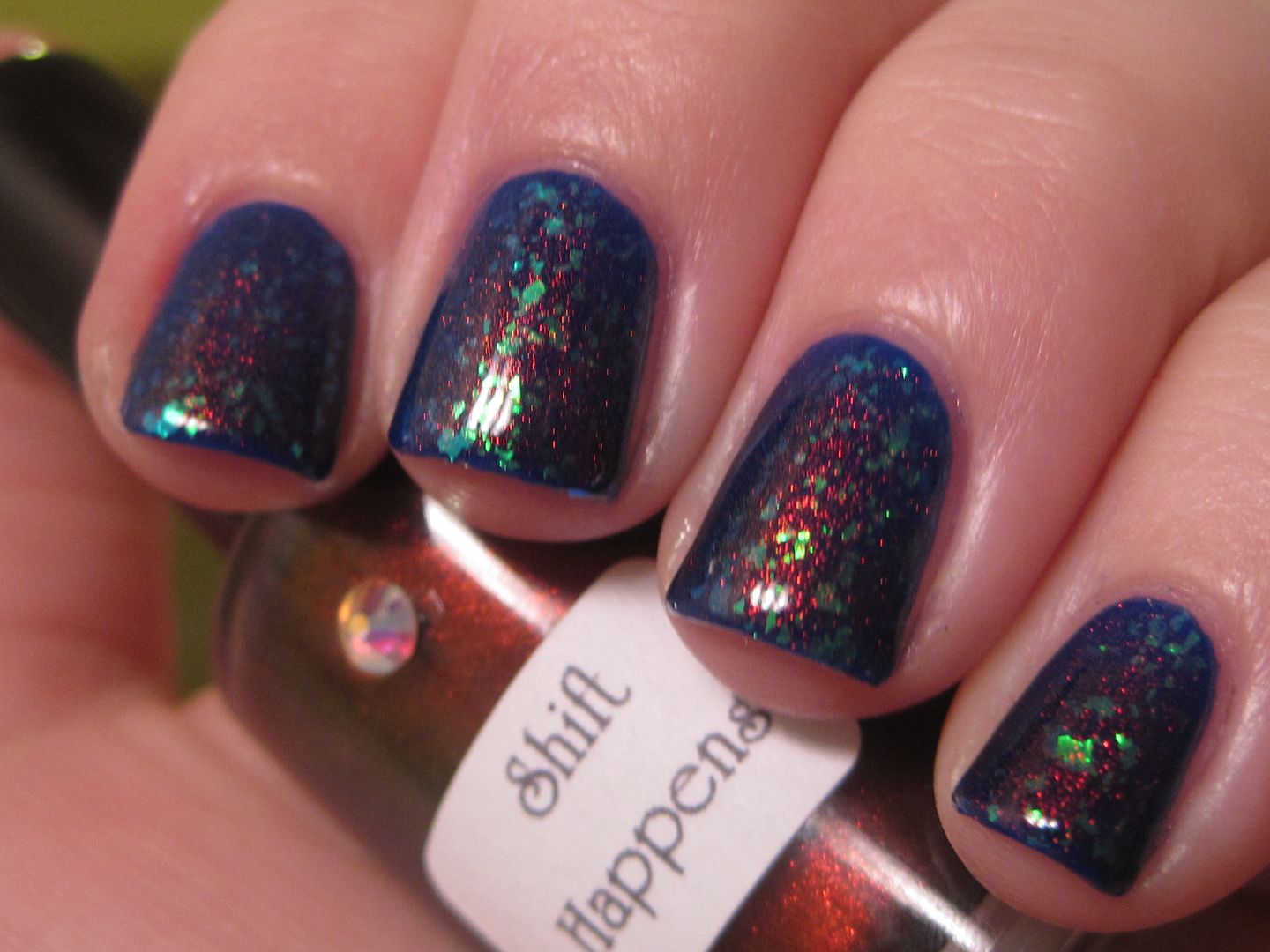 I was so pleased with how it turned out! But then again...I don't think there has been a mani I have layered Shift Happens over that I didn't love! Girly Bits Shift Happens is available from
Harlow & Co
as well as from
Llarowe
. It is also available directly from creator Pam's
Big Cartel shop
. Thanks for looking!