So not only are Halloween manis in store this month, but also pink manis in support of Breast Cancer Awareness. I've got three to share with you today.
First is a franken I made called Cosmic Pink. I absolutely loved how this turned out. In real life, the color was very similar to China Glaze Strawberry Fields, just with much more shimmer and teeny disco glitters.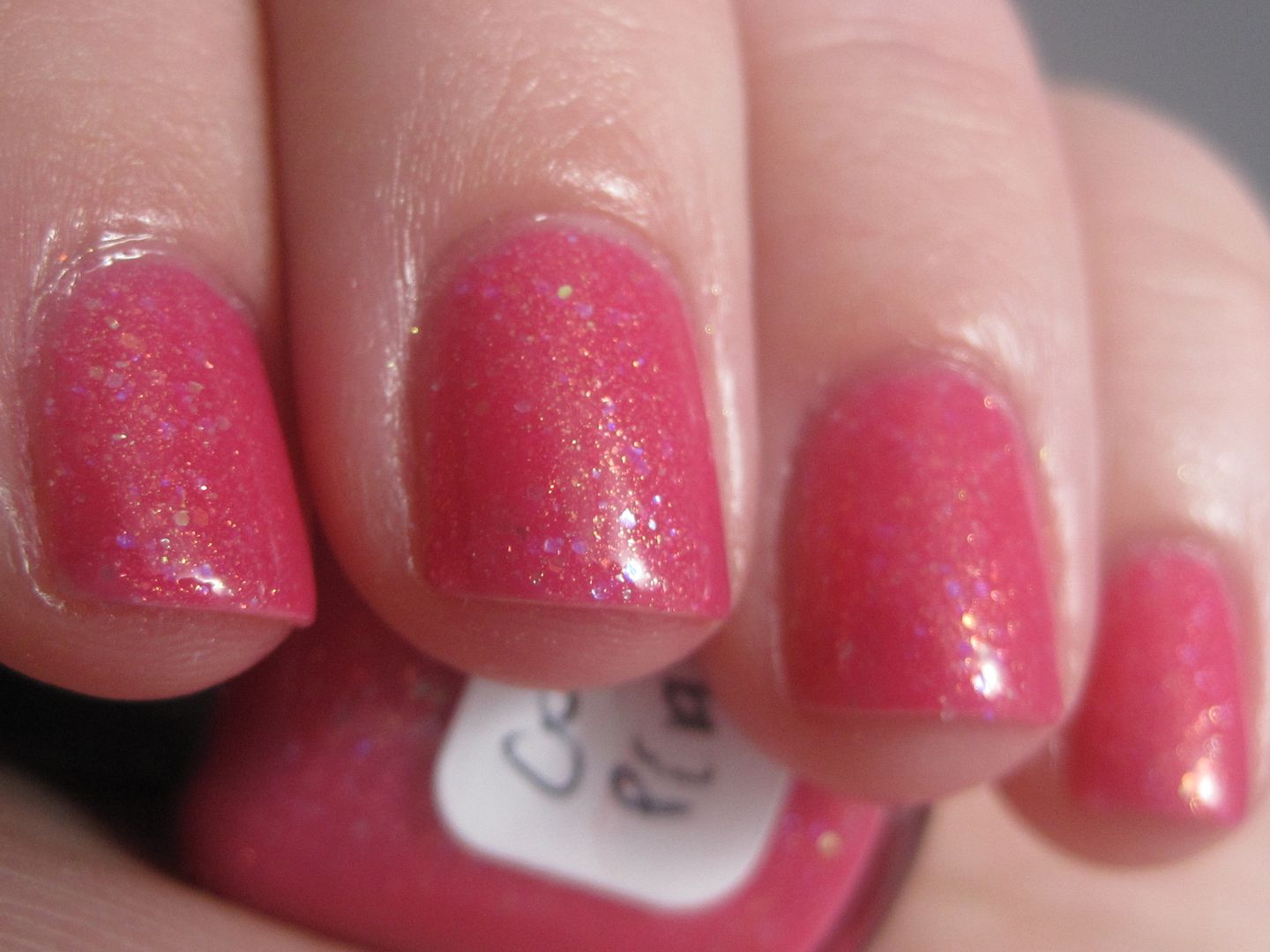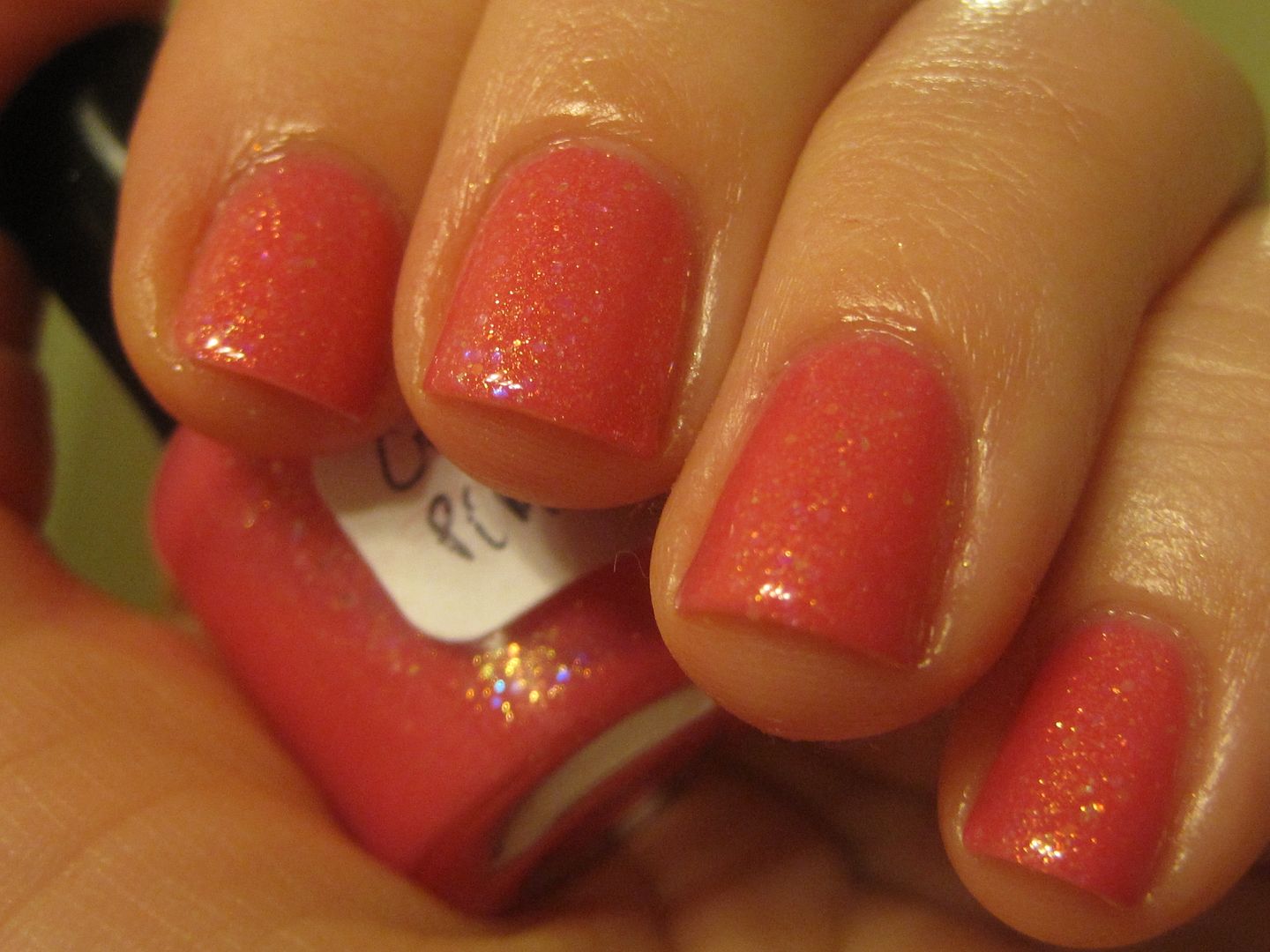 My next mani was inspired by bottle shots of Deborah Lippmann's Raspberry Beret, a new polish that is coming out in a set for the holidays. I want it SO bad but I'm trying to limit by buying now so I tried to recreate it using layering. It ended up being a deep raspberry color with flakies. For this mani, I started off with 2 coats of Illmasqua Stance. Next I added 2 coats of Barielle Elle's Spell. Finally I finished off my flakie sandwich with one thin coat of OPI Houston We Have a Purple.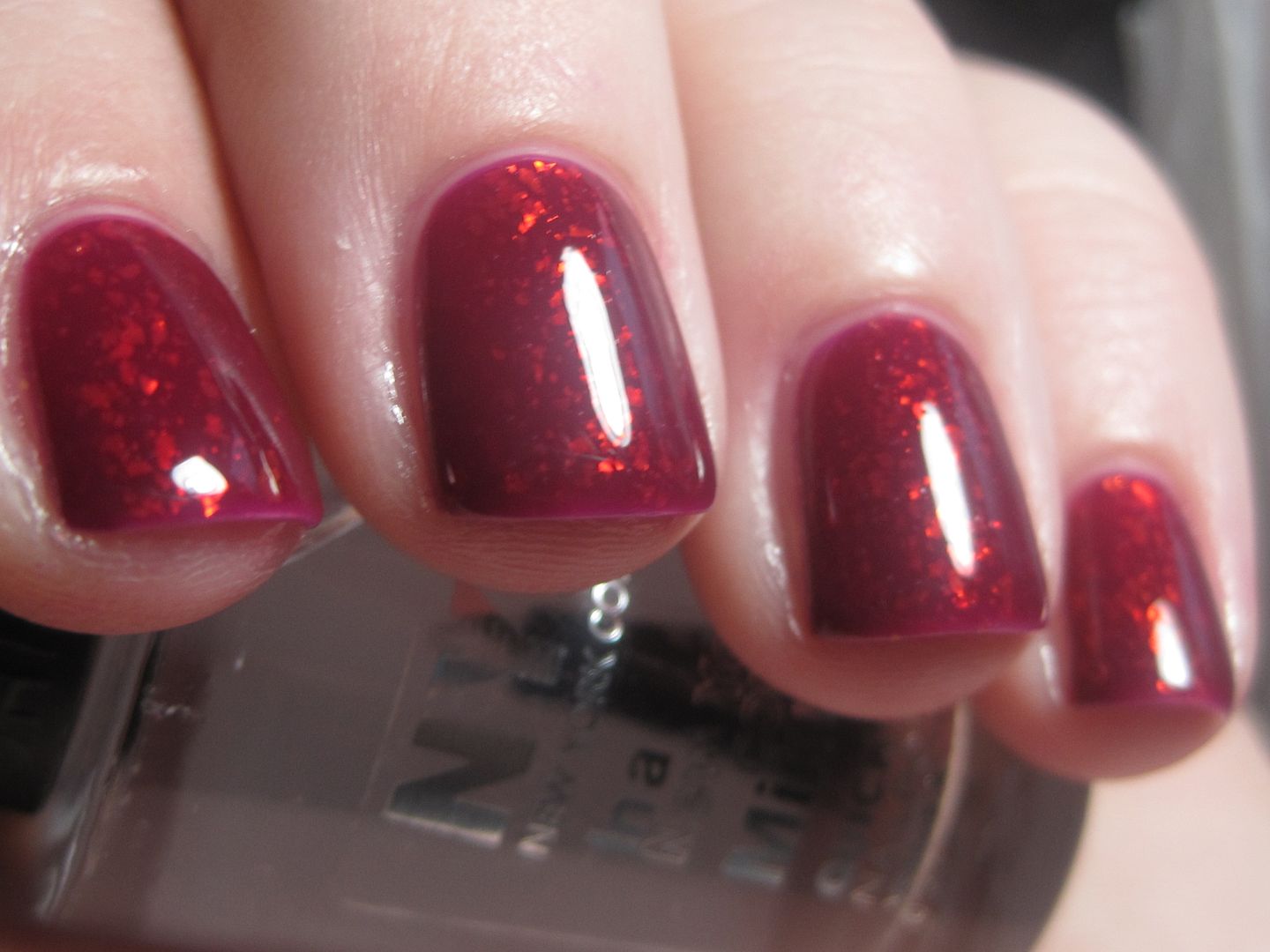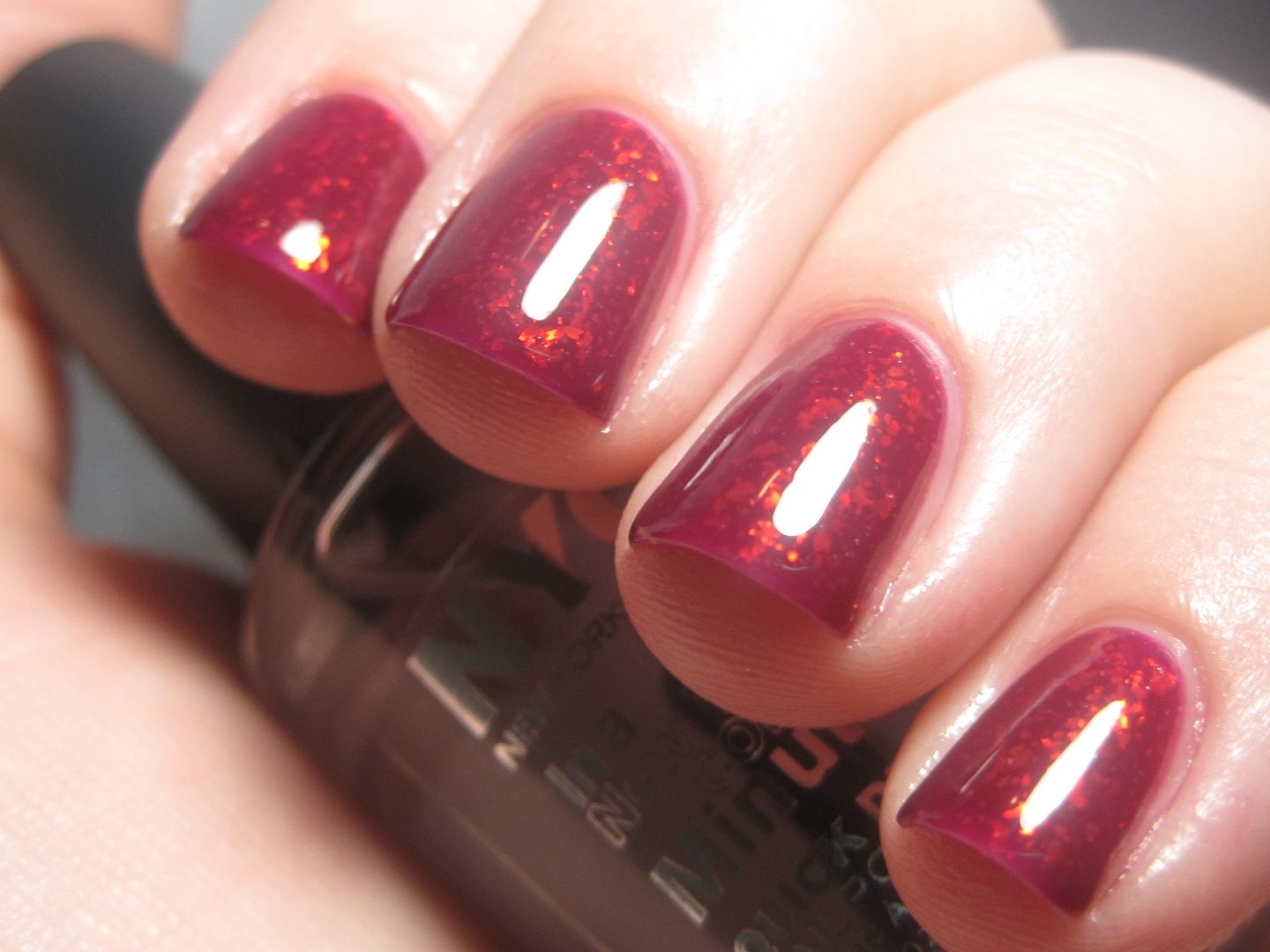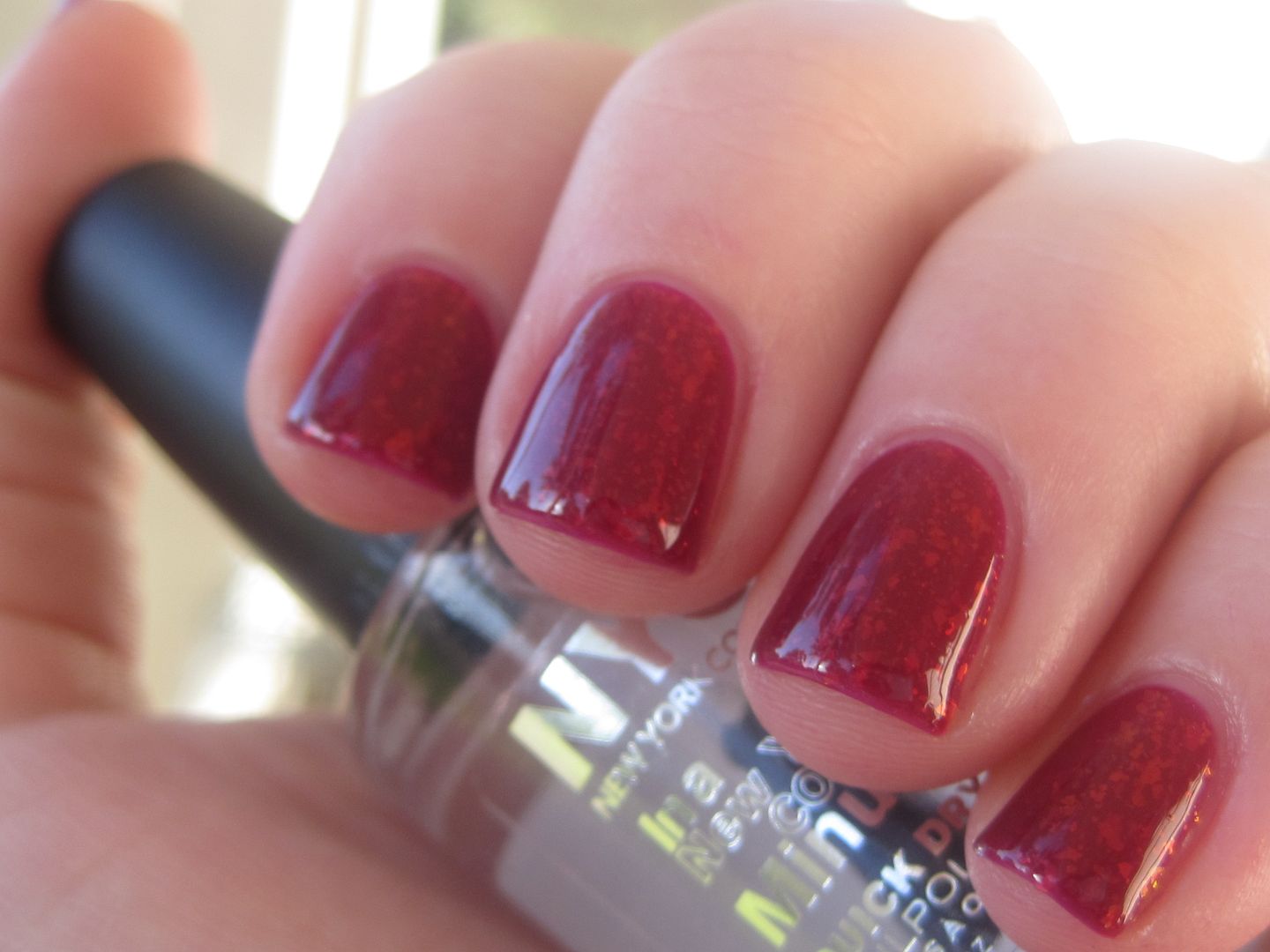 Finally I have an oldie, but a goodie: China Glaze Don't Be a Square from the Kaleidoscope collection. I was fortunate to find this at a dusty awhile back, but up until now it has been untried! Very pretty pink scattered holo.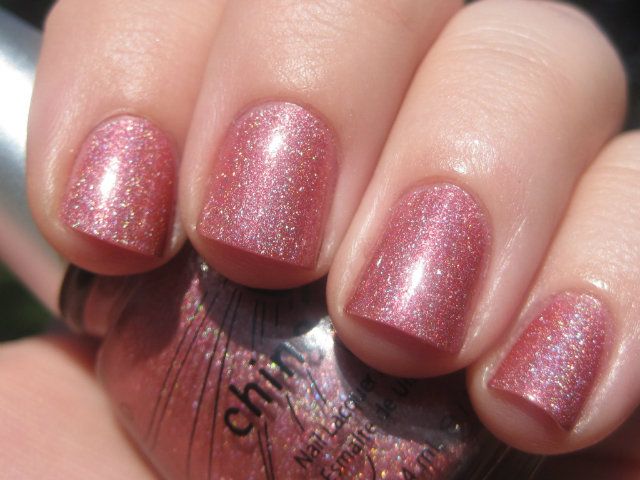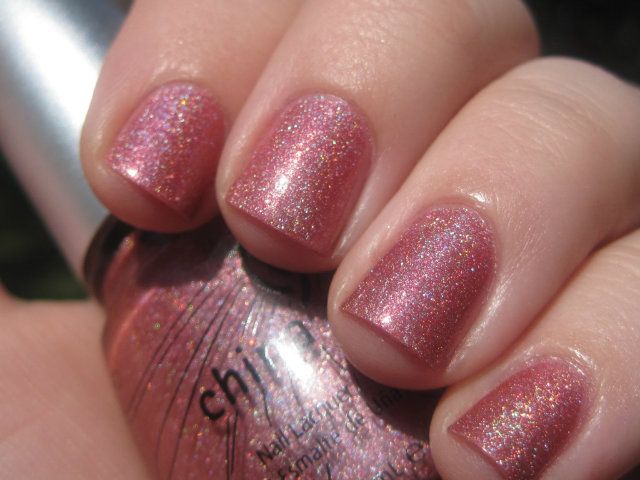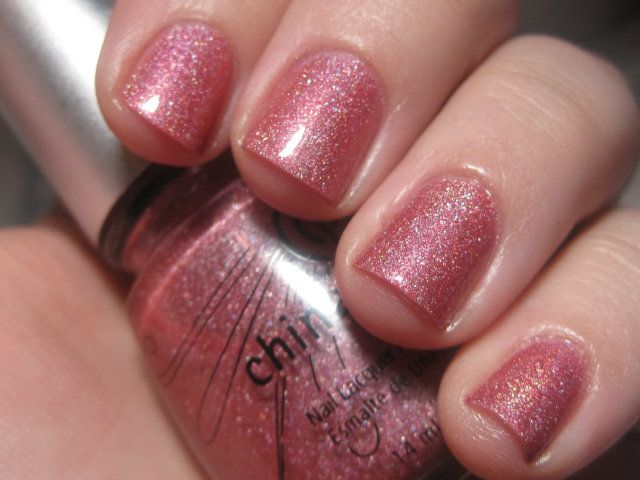 I know pink isn't everyone's favorite color, but I really happen to enjoy wearing it, although I don't reach for it often. And this month, it's for a good cause too! Thanks for looking everyone!