Hi everyone! Today I have a mani to show you that I was so proud of! I love it when ideas I have turn out so wonderful on the nail! I recently ordered some stamping plates from Nailz Craze. I ordered all three of her plates and they are wonderful! I started out using the peacock feather design on plate 1 (NC 01). I used a base of Essie No More Film and then dotted several polishes from the China Glaze Bohemian Collection (Want My Bawdy, Unpredictable, No Plain Jane, and Deviantly Daring) on the design on the plate to create a multicolored effect before scraping off of the excess. I adore how this mani turned out!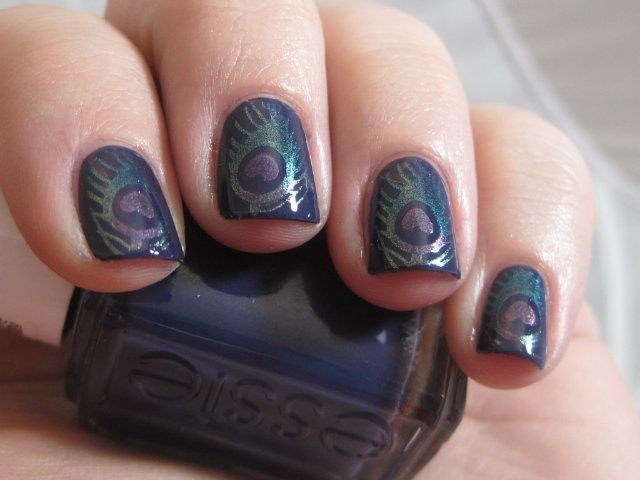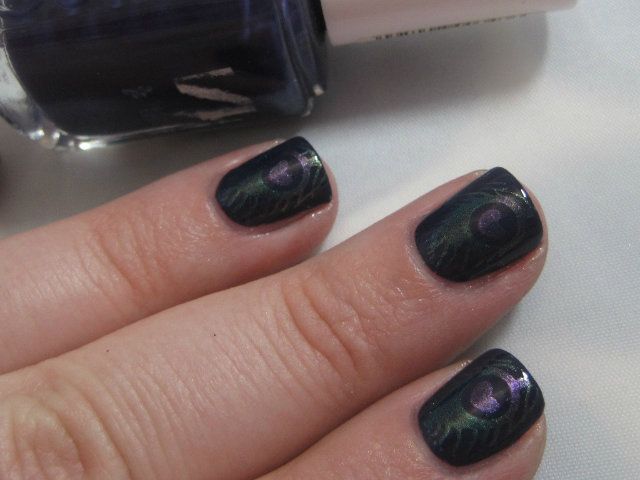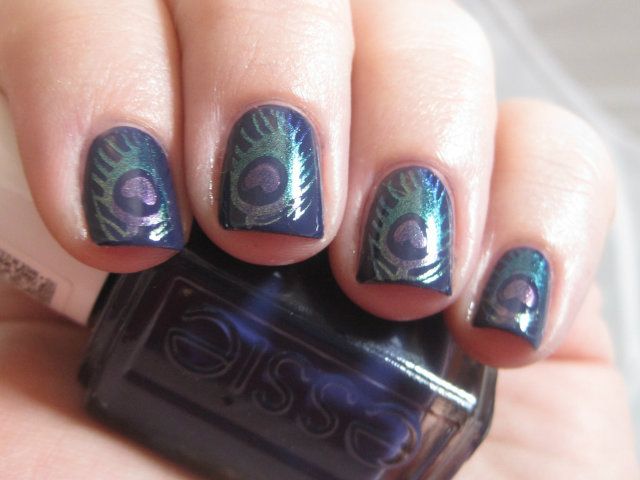 Here is what the full design looks like. It is very large so it would be great for you girls with longer nails as well. And do you see those designs to the left and right? Those are for making butterfly wing nails! So excited to try those! I will probably do that for my next stamping mani.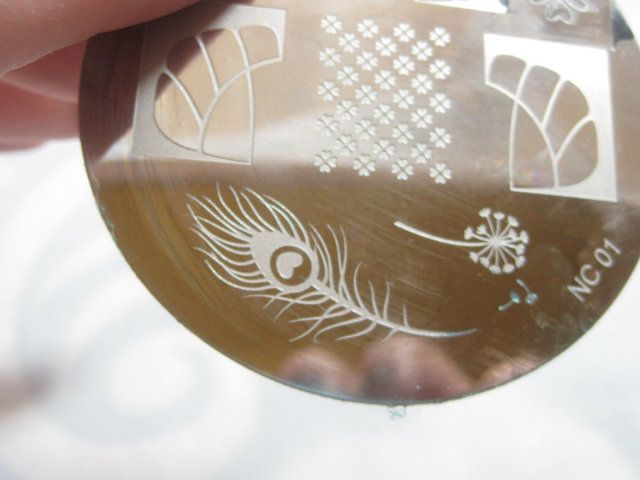 If you are interested in these plates, follow Nailz Craze on
Facebook
for updates on restocks and new designs. Visit creator Natalie's Etsy Shop
here
to buy the plates (It looks like only plate 1 is in stock at the moment, but there are 3 plates total right now). Look here at her
blog
to see stamping done with plates 1 and 2...they are really awesome! Do note that these will be shipping from Israel so it will take around 21 days to receive these in the mail (unless you are in Israel of course). Thanks for looking!