Today I have another Enchanted Polish from the Imagine collection (aka the Beatles collection). These polishes are all holographic multichromes that have the added bonus of not having to be layered over black for the multichrome to really come to life. I adore them!
Hey Jude has a multichromatic effect very similar to Ozotic 503 (aka Rainforest). It shifts from bright greentp khaki to purple. The green to khaki shift is apparent all the time but the purple shift occurs more in at certain angles and in the sunlight. And for some reason the khaki shift is a little camera shy, but it is glaringly obvious in real life. The holo effect is very subtle indoors but shows up nicely when in the sun. This is 2 coats of Hey Jude with no undies.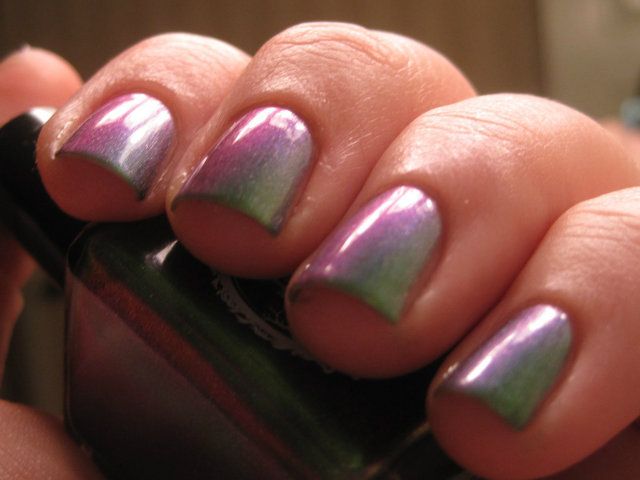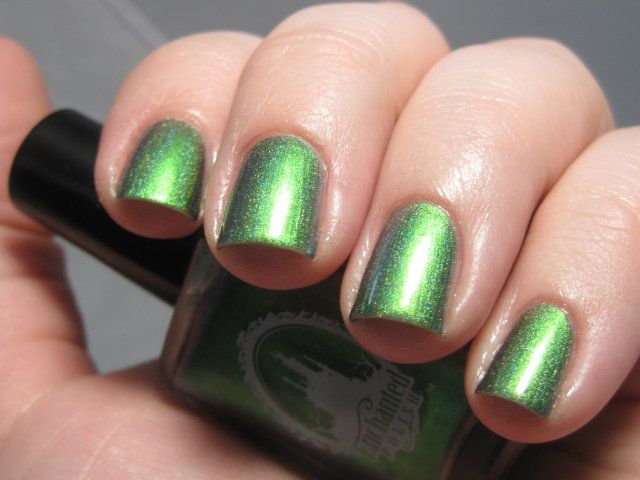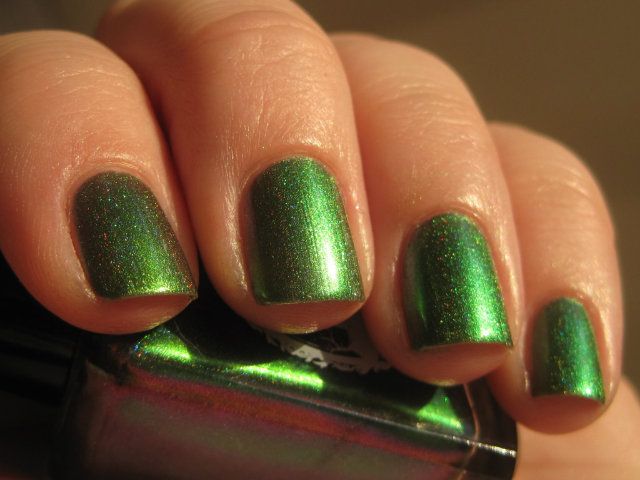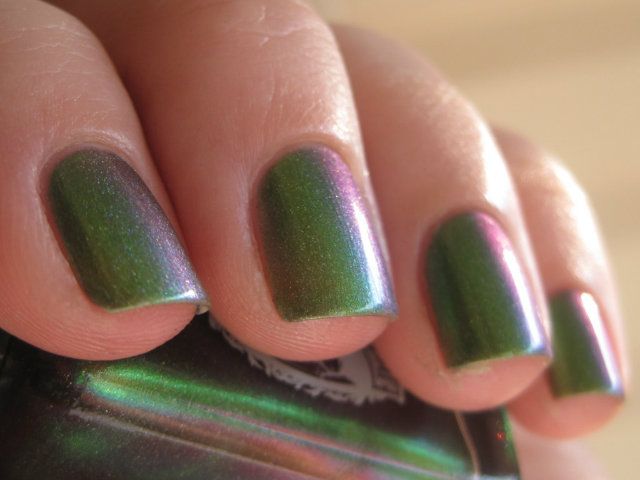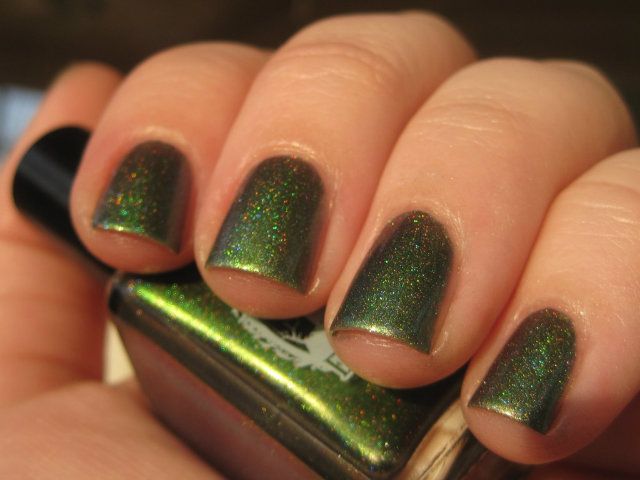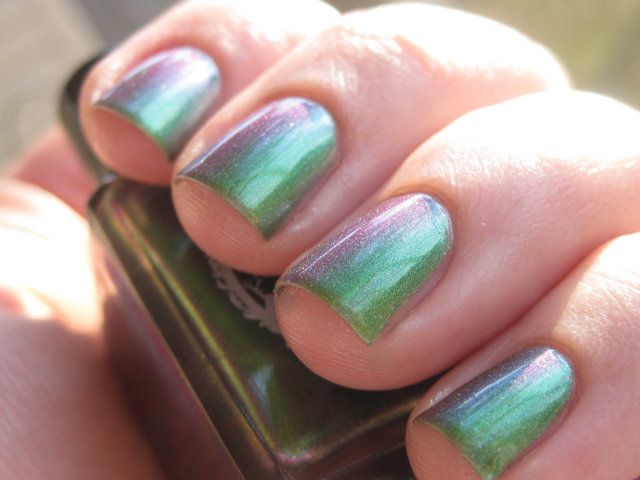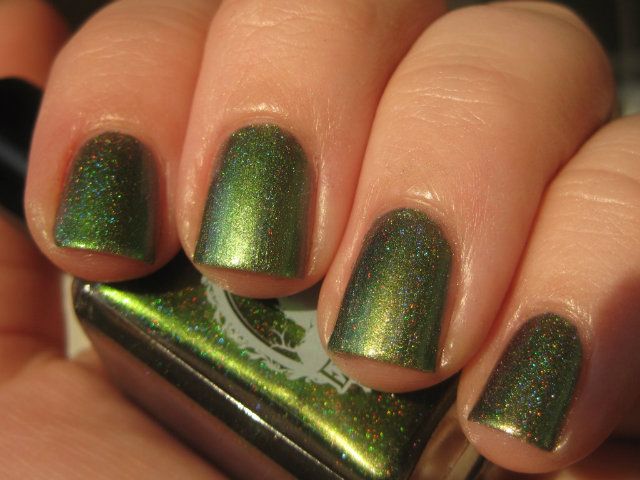 Enchanted Polish is sold at
Llarowe
as well as their
Big Cartel Store
. For updates on new collections and restocks visit Enchanted Polish's
Facebook page
. Thanks for looking everyone!