So my curiosity got the better of me and I just couldn't resist picking up a set of the Mariah Carey Liquid Sand OPI minis when I was at Ulta. I had a suspicion I wasn't going to like them without topcoat. I suspected right.
I want to show you how it looks in all of its glory with topcoat added first. Since I had the mini bottle and I wanted to conserve as much polish as possible (because these are pretty sheer as they are glitter in a jelly base and would require 3 coats for coverage), I chose to layer Get Your Number over a blue jelly, China Glaze Ride the Waves. It did deepen the blue base color a bit. For topcoat, I used 2 coats of Gelous and 1 coat of NYC Grand Central Station on top, so pretty much what I use for all of my glitters. It was smooth as glass with this combo.
LOOK AT IT! It reminds me of a blue version of Pahlish Slow Fade of Love. I stared at my nails all day and didn't want to take this off!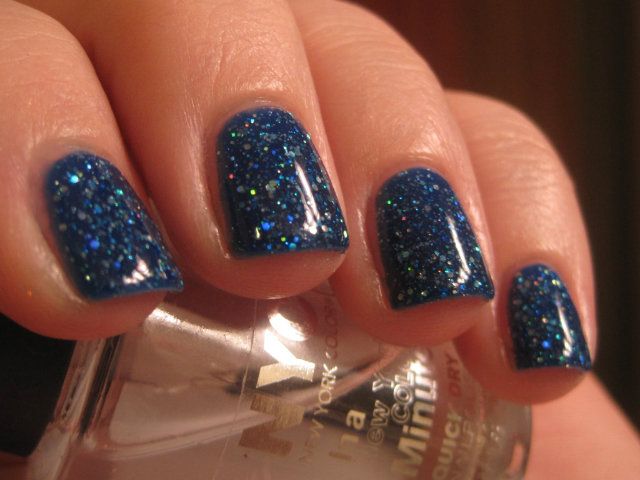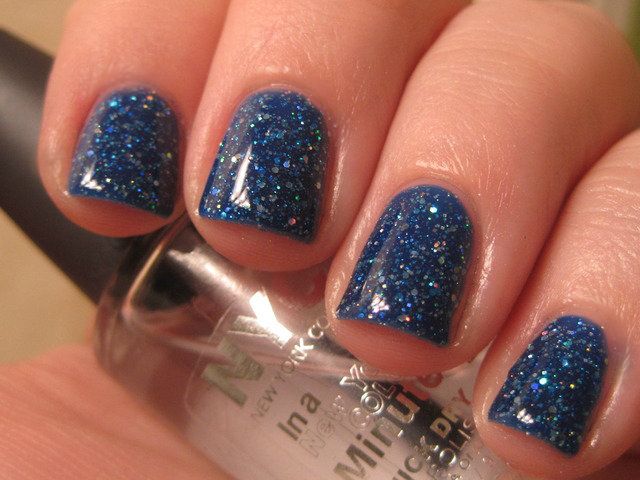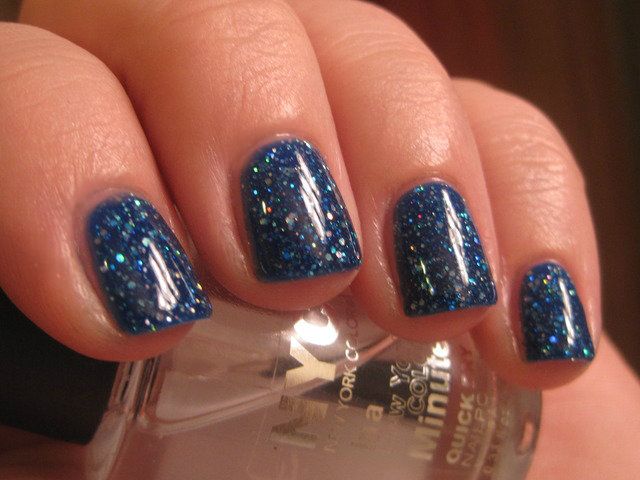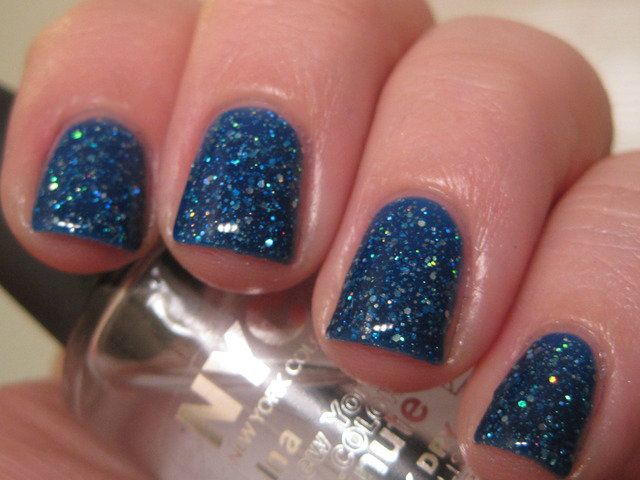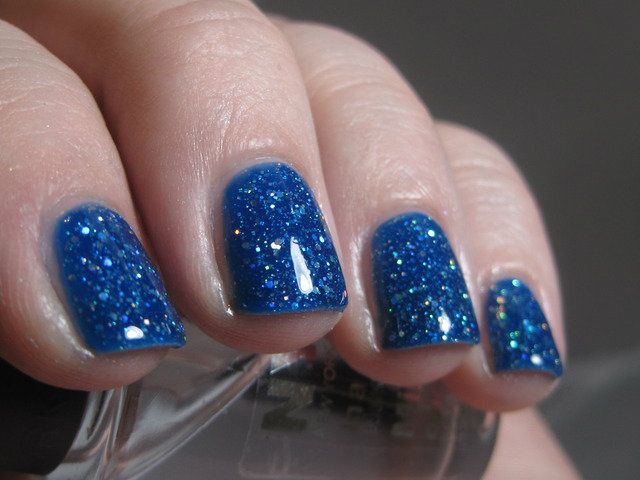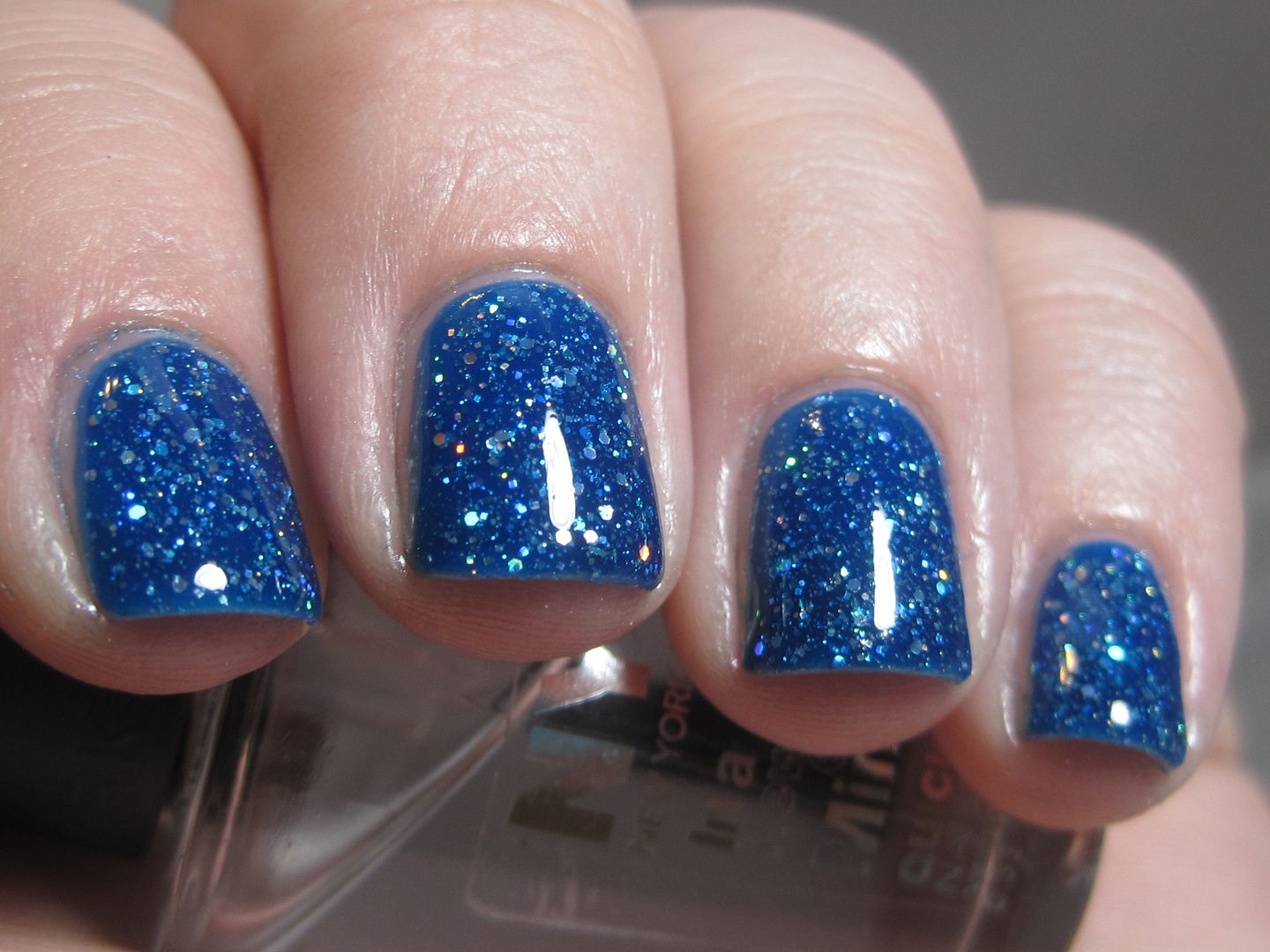 So here is 2 coats of Get You Number over China Glaze Ride the Waves, no topcoat. This is how these polishes were meant to be worn, but after seeing the awesomeness above, why would you want to? Maybe it is just me, but I totally prefer them with topcoat.
In this picture you can see how Ride the Waves darkened it up a bit (on the nail wheel it is 3 coats alone).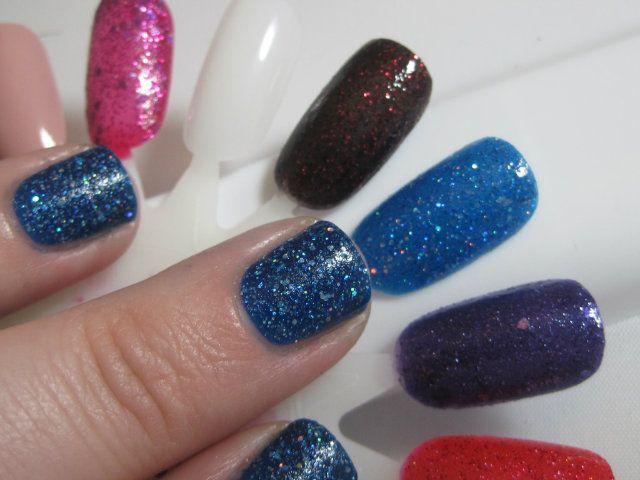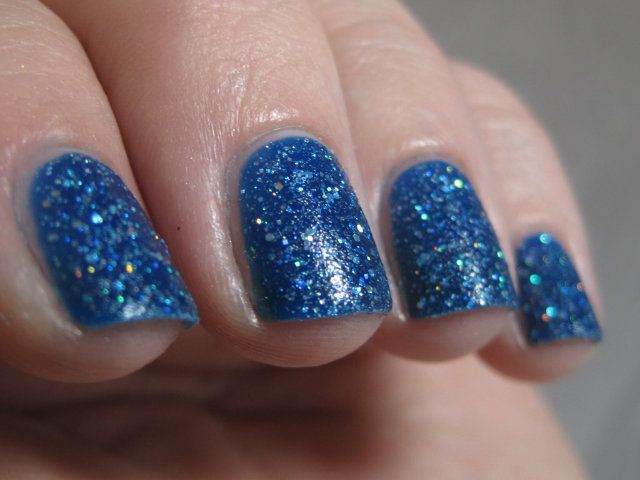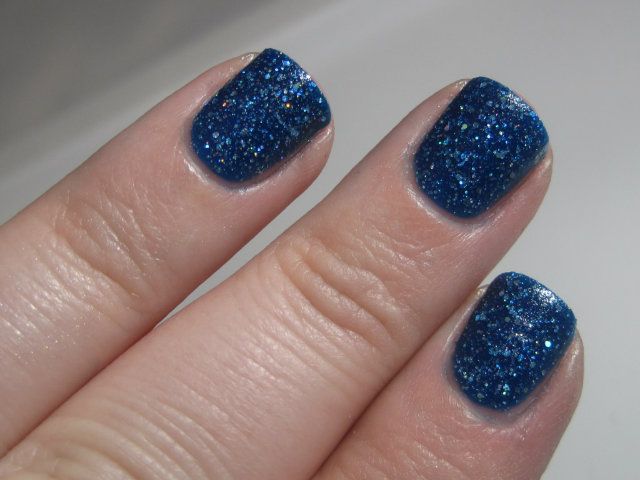 I mean...I just don't think wearing it "textured" is for me. It just looks like gritty glitter polish that doesn't have topcoat added yet. But add the topcoat and you have taken it from an OPI I didn't think I wanted to own to one of my Favorite OPIs ever. That is a big leap. I will be purchasing a full sized bottle soon! What do you guys thing about this whole textured nail polish trend? I know that a lot of people love it, but I will just add my topcoat and be happy as a lark! Thanks for looking!