Hi everyone! Today I have a polish from
Pahlish's Fall 2013
collection to share with you.
Black Lace Elderberry
has a deep wine purple jelly base with red microflakes throughout as well as smaller orange metallic and holographic glitter. The formula was great and spread easily. I used 3 thin coats for this mani. This polish is vampy and gorgeous with tons of depth.
I will say, I'm a bit puzzled by most pictures I've seen of this polish on the internet because the base looks like a bright purple. I can't figure out if the formula has changed since the initial launch (which is when I bought it) or if people are applying 2 coats and then overexposing their pictures which makes the base look much lighter and brighter than it really is. I want to say that the color that it appears in my pictures is exactly how it looks in real life on my nails at 3 coats. I have no visible nail line either, which I've also noticed in a lot of pictures. Anywho...mysteries...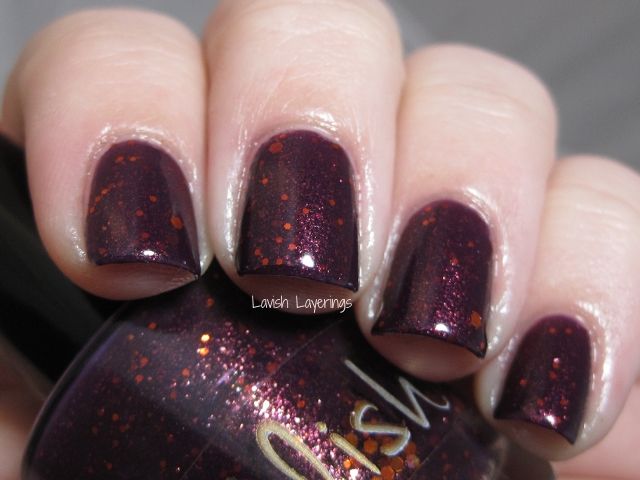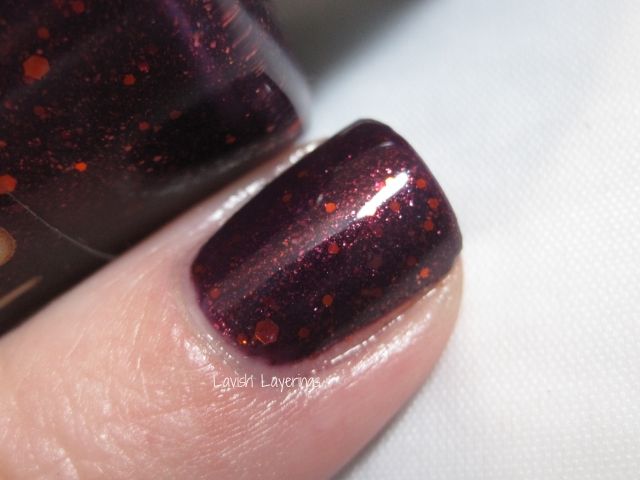 *Product purchased by me*