Hi everyone! Today I have a polish from
Colors by Llarowe
to share that I was able to snag at her most recent pre-order. I really do enjoy her holos so much!
Monkey See, Monkey Do
is a bright blue holo with added fine blue holographic glitter. The overall effect is very eye catching and blingy. The formula was nice and I used 2 coats for this mani. The glitter makes it not have as strong of a linear holo effect as some of her other polishes, but it has the added benefit of making this polish sparkly in all lights.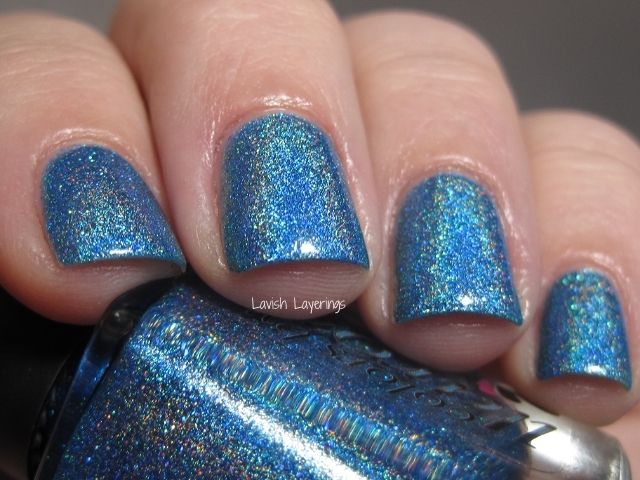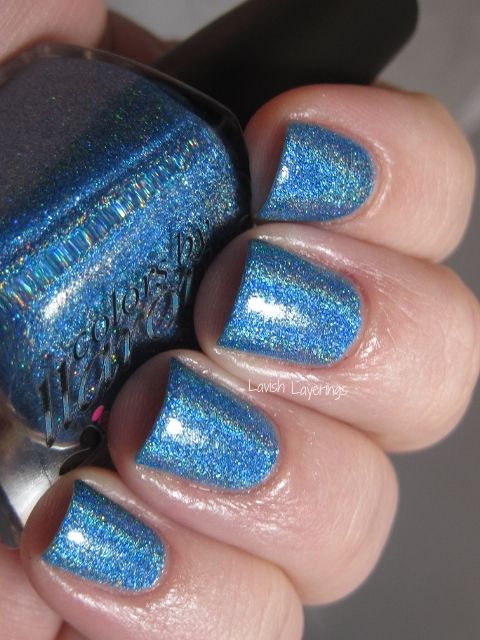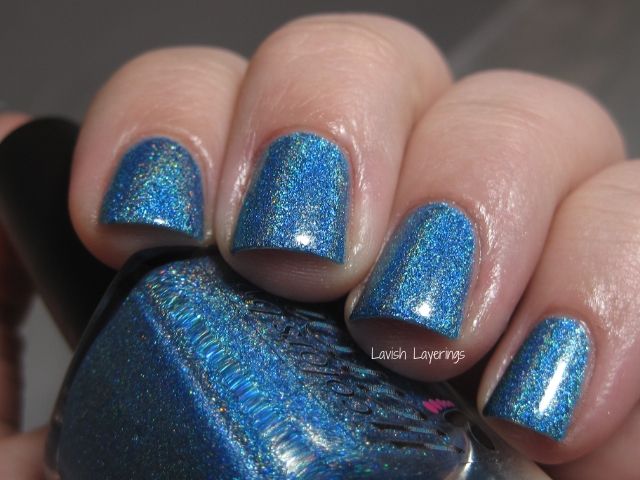 Colors by Llarowe
polishes
are available from
Llarowe
as well as
Harlow & Co.
They are restocked regularly (they sell out pretty quickly) and Leah Ann also opens up for pre-orders sometimes to make acquiring them easier. There is now a Facebook page for Colors by Llarowe, so check there for lots of swatches and updates on Colors by Llarowe happenings as well as on Llarowe's main Facebook page. Thanks for looking!