Hi everyone! I have some
Smitten Polish
holos to share with you. I actually wore these ages ago but never got any pictures of them for some reason.
Out of the Blue
is a very saturated blue holographic polish. The formula is great, almost a one coater (I used 2 coats for my swatches). It isn't the most holographic of Smitten's holos, but it is more holo in real life than my picture. The color of this one is divine...I just love how vibrant it is! Out of the Blue is one of Smitten's "core" holos now, so it is still available for purchase.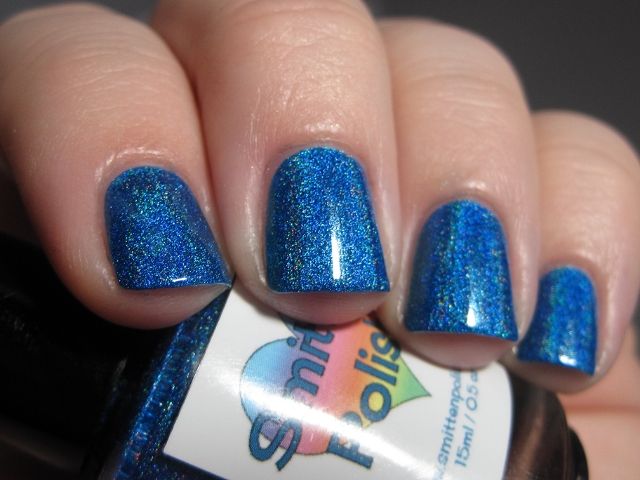 Zelda's Fall-y is a deep, slightly rusty, red holographic polish. This polish has a more jelly-like finish than Out of the Blue but it still has great opacity at 2 coats. This polish was only released for a limited time in a 3 piece set from Smitten Polish this past fall, so it is no longer available. Such a perfect fall polish!
*Products purchased by me*