Hi everyone! Today I have a nail art post for you featuring a-England Princess Tears. I've actually had this polish since it came out and have never worn it, but now I've used it in two nail art manis in the past few weeks.
The first mani I've used Princess Tears only as an accent in a mixed texture mani. First, I used OPI Baby Please Come Home from the Holiday Mariah Carey Liquid Sands for the textured nails. Then I used Essie St. Lucia Lilac as a base for my pointed and pinky nails and came back and did dots with a-England Princess Tears. I really enjoyed the monochromatic look of this mani.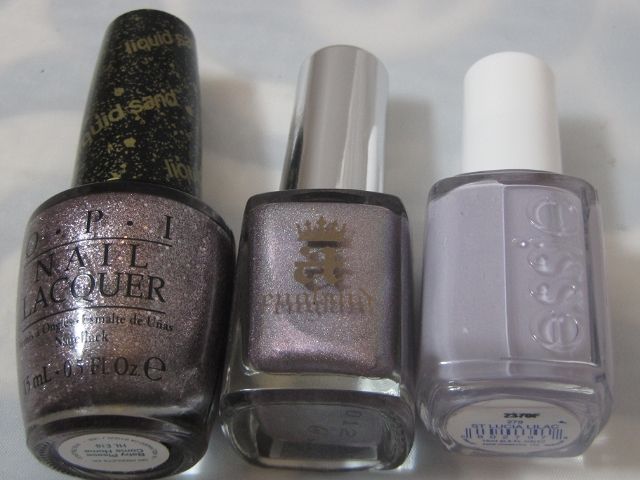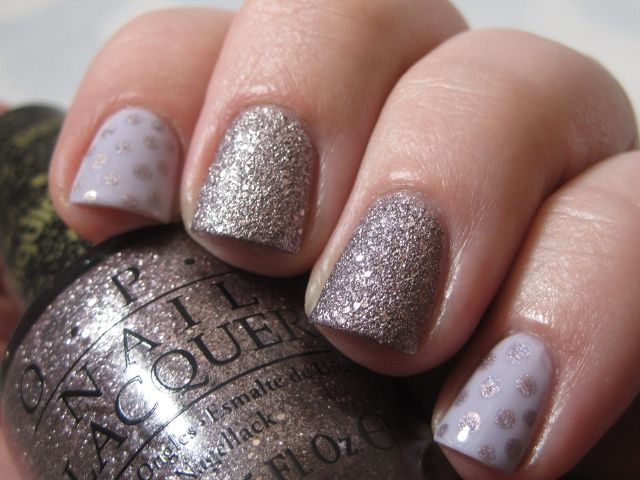 Next I have a tape mani that I did a few weeks ago with Princess Tears as the base and another a-England on the tips, Lady of the Lake. First I taped off the corners with painter's tape and then I placed a single strip of striping tape parallel to the painter's tape for this lined effect. This mani was inspired by @faustgil on Instagram.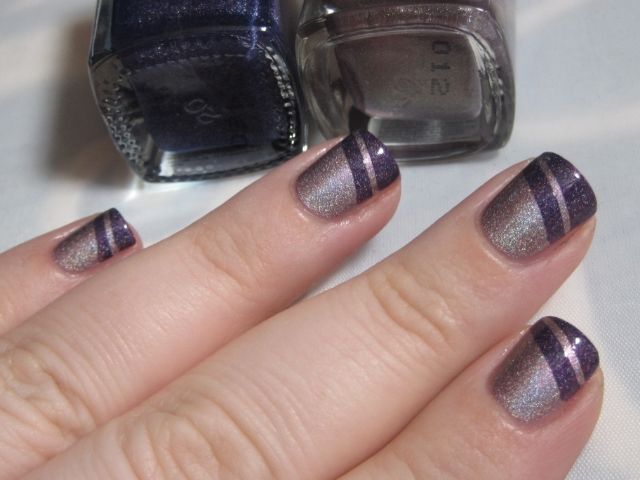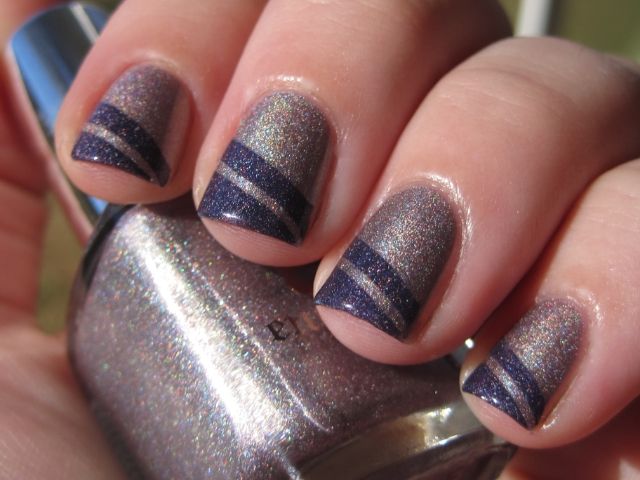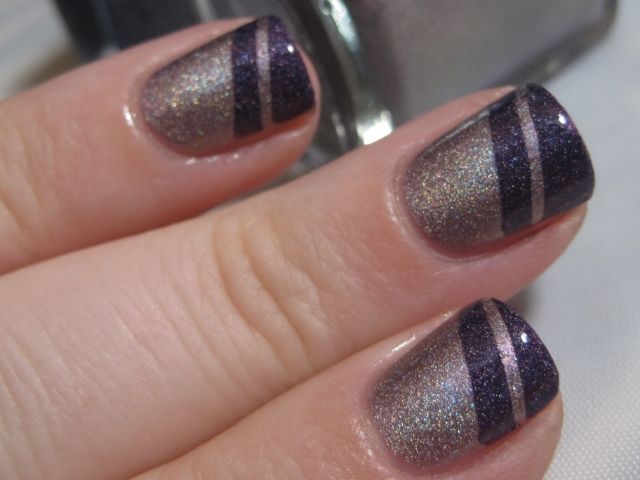 I do have some pictures of Princess Tears by itself as well. It's a very greyed out lavender scattered holo with a pink flash. The pink flash is very apparent in real life, but got a little washed out in my pics. The formula is perfect like all of my other a-Englands. This is two easy coats.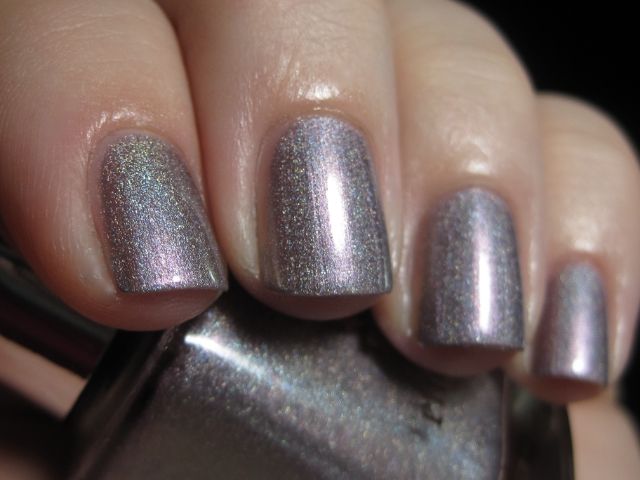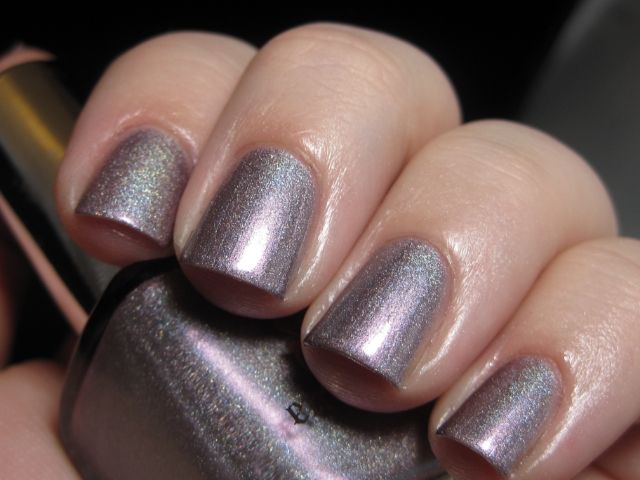 a-England
polishes can be purchased from a-England's official
website
if you live in the UK as well as from several international e-tailers (see full list
here
). Thanks for looking everyone!