Ok guys...this has been my stumbling block for finishing this challenge for about 2 weeks now. I have been super busy and on top of that I have tried to do a water marble FOUR TIMES and have not had one turn out decent yet. I don't know what I am doing wrong, because I have done them successfully in the past...but apparently getting one to work for me right now is not in the cards.
So...I leave you with my first water marble from ages ago. I was quite please with it. It is Essie Mint Candy Apple, OPI Funky Dunkey, and OPI Jade is the New Black.
I'm not a quitter though...I am going to get a water marble done for the very last challenge day where you can recreate your favorite challenge (although...I will have to say...that would be a LIE!) LOL!
Perhaps some cupcakes could persuade you to forgive me?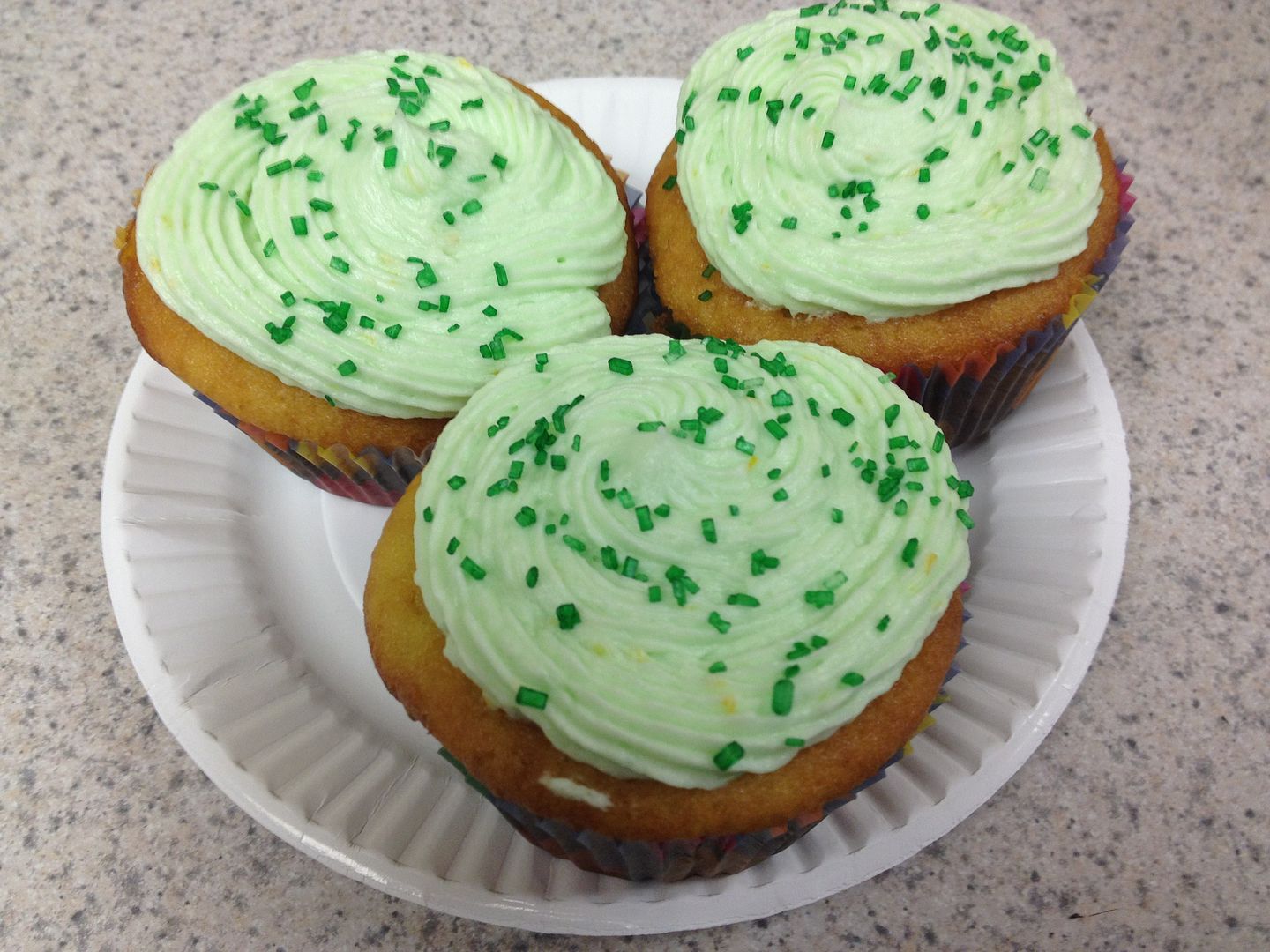 Thanks for putting up with me guys! <3