Hi everyone! Today I have another old favorite for you.
China Glaze Strawberry Fields
seems to be one of the polishes that everyone tells you to get when you inquire about China Glaze "must haves". It's part of the core line so it is an easily accesible and inexpensive polish. It also showcases one of the things that China Glaze does best: glass flecks. The warm pink with contrasting golden glassflecks is just perfection. Formula is great too, only requiring 2 coats for full opacity.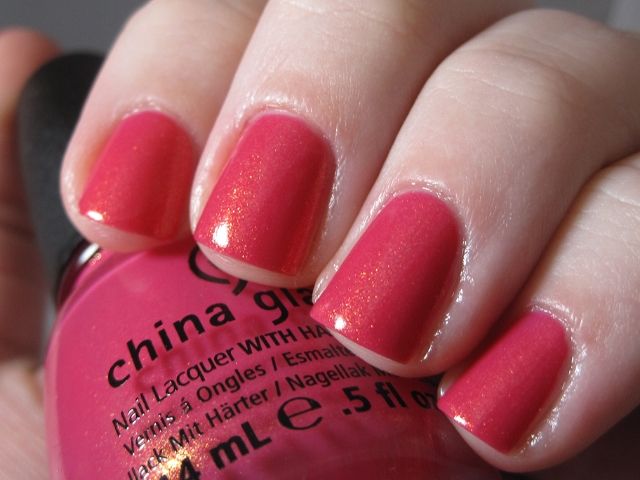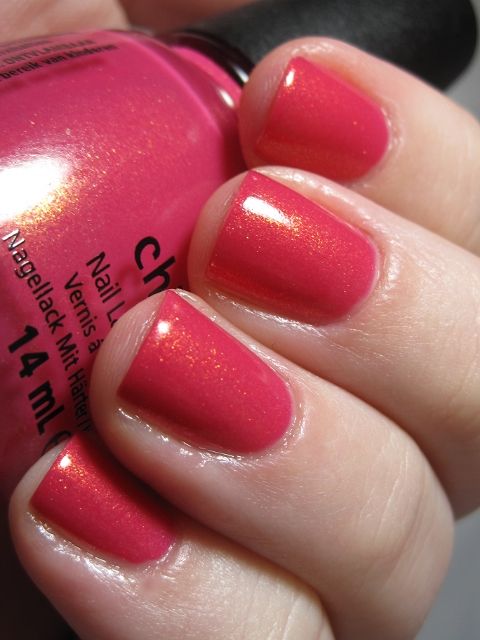 There is a reason this is a China Glaze classic! I think it is one that everyone should own if you are a pink lover because it is gorgeous and classic. Thanks for looking everyone!