Hi everyone! I saw these rose water decals from
Born Pretty Store
ages ago on
The Nailasaurus
and I finally got them. They are so elegant. What is really nice about them is that a portion of the petals is colored and the rest is clear so your base color shines through and really helps these decals to seamlessly blend into your mani. I started off with a base of
Zoya Rue
(from the recent Naturel release) and added decals to two fingers. On the other two fingers, I used a make-up sponge to create an simple distressed look by sponging on a bit of
Zoya Odette
(also from the Naturel collection) and
China Glaze Purr-fect Plum
over my base color. And if you notice what looks like a bit of shimmer on the roses, it is from some shimmery gunk that I guess was on my topcoat brush. It wasn't very noticable in real life, but it showed up in pictures.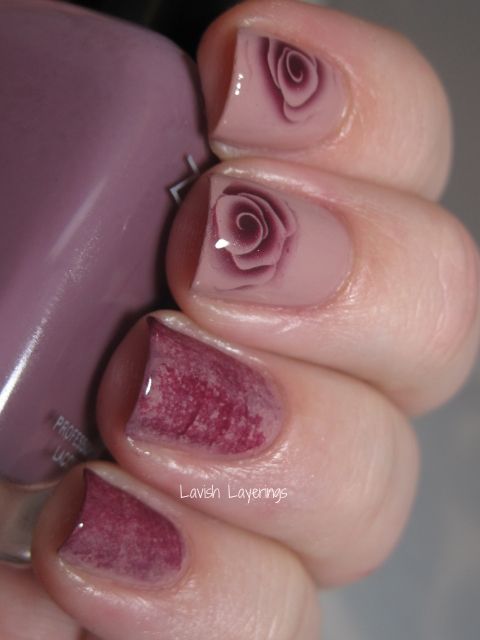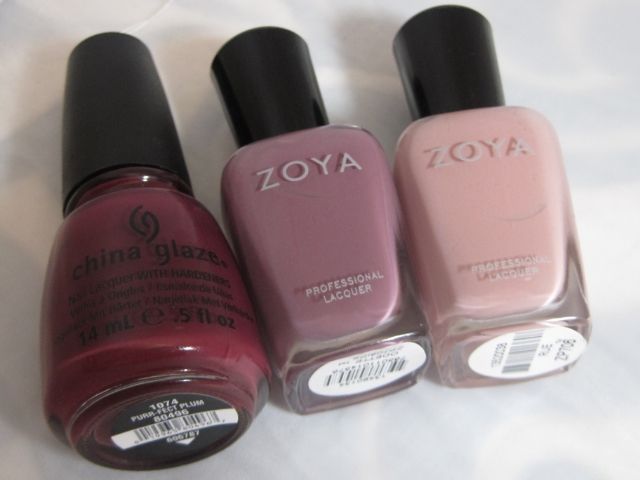 Here is
Zoya Rue
on its own. It is very flattering with my skintone and my kind of "nude" because pinky nudes are pretty much what work for me. I love its description from Zoya as a "boudoir blush creme". I would call it a rose toned nude. The formula was very nice and provided full, even coverage at 2 coats.
You can find the Rose decals at
Born Pretty Store
here
. It appears that they are on sale right now for $0.88 so that is a deal! They offer free worldwide shipping, so if you are on the hunt for some nail art supplies, check them out.
I purchased
Zoya Rue
from
Zoya.com
and I was excited to receive a full-sized
Zoya Odette
in my
Ipsy Glam bag
this month. I'm really enjoying my Ipsy subscription much more than Birchbox so far. More full-sized and more useful items have been coming, so I think that it's a better deal.
Thanks for looking everyone!
*Products purchased by me*