Today's mani was so fun and I have known exactly what I was going to do for some time now. The song that inspired my mani was "Strawberry Fields Forever" by the Beatles. I adore this song! And I have decided that I really want to collect all of the Beatles themed polishes out there. I still need to pick up a few from Enchanted Polish (ahhhhh...Lucy in the Sky With Diamonds and Penny Lane...why do you have to be discontinuted!!). But I have always wondered why oh why with such amazing Beatles polishes is there not one named Strawberry Fields Forever? I really hope to see a Strawberry Fields Forever polish in the future (and Yesterday, Let it Be, Eleanor Rigby, Eight Days a Week, and Get Back). That's not asking much, right? :)
So anyway, I decided to do a strawberry mani. I have never done one of these before, but it turned out so cute! To truly celebrate the theme, I used China Glaze Strawberry Fields as the base. The greens are Sparitual Rhythm of Life and Hits GRAACC Cabra-cega. The Yellow is Sally Hansen Hard as Nails Hard Lemonade.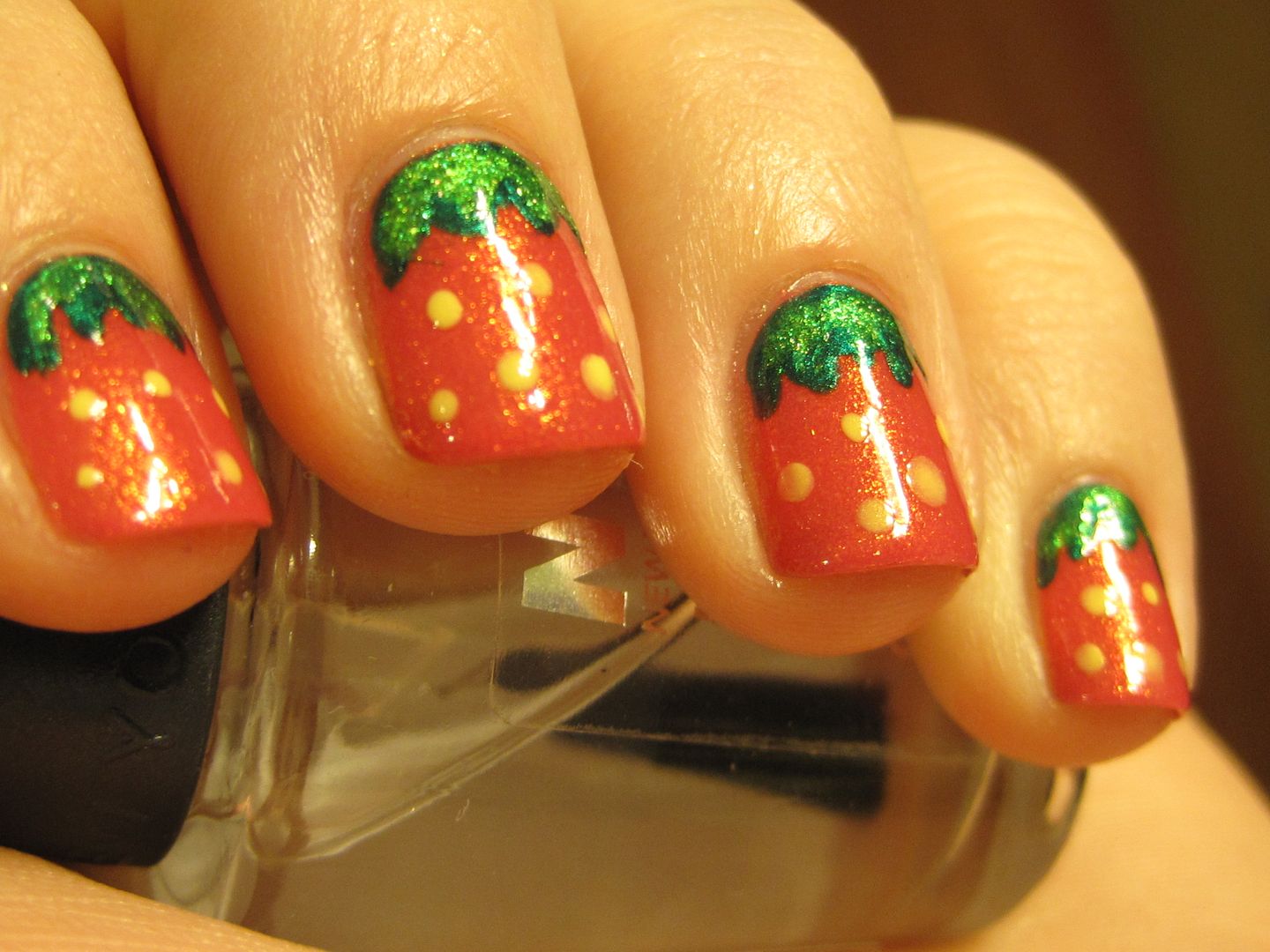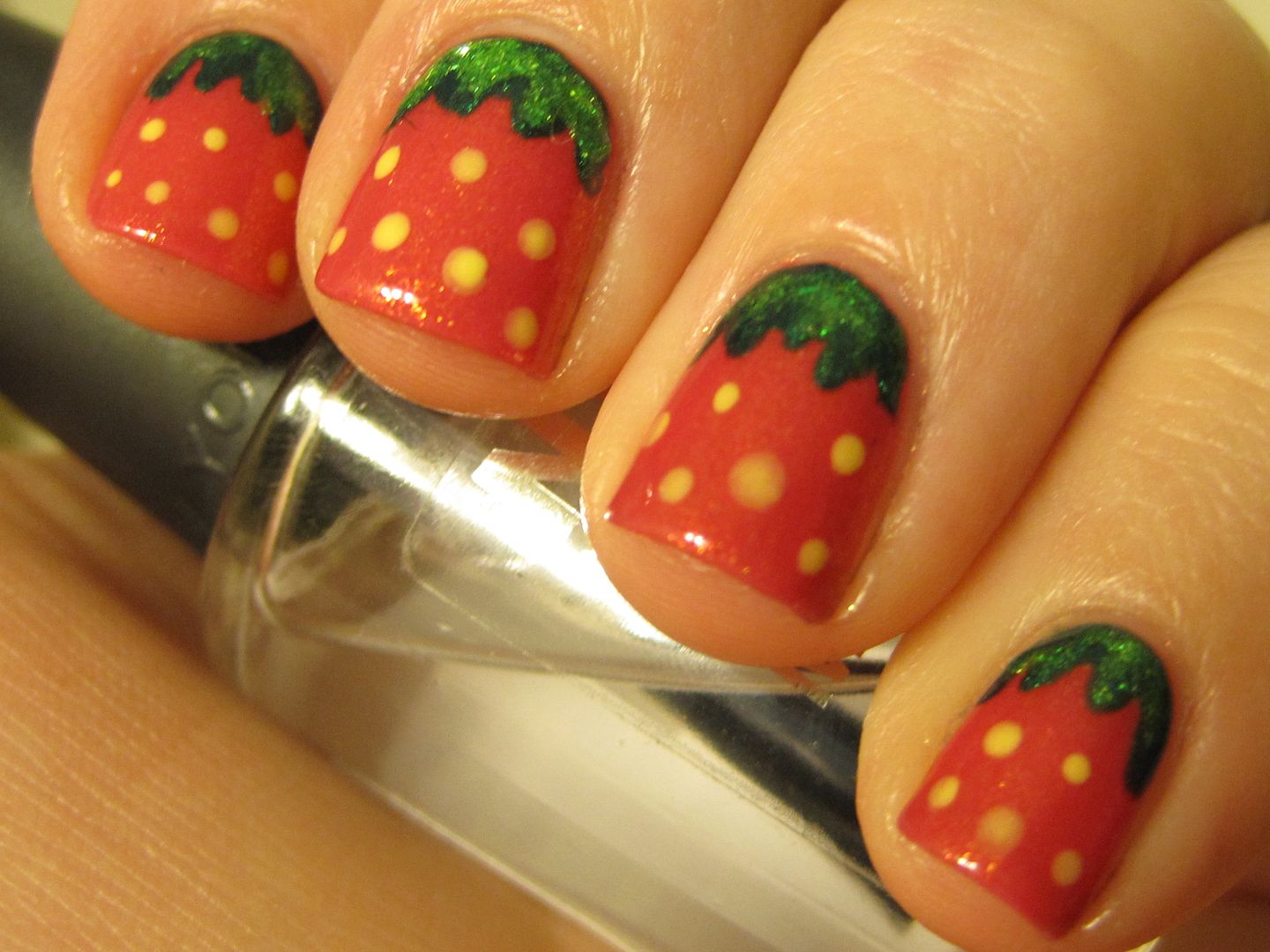 Here is China Glaze Strawberry Fields on its own. This is a gorgeous pink with golden shimmer. A true classic that I think everyone should own (and it is core, so it is easy to find as well!).
And just for fun...here are the Beatles polishes I have collected so far. I am stalking Llarowe for restocks of Enchanted Polish Hey Jude, Octopus Garden, and Across the Universe (and maybe Dizzy Miss Lizzy).
(L-R) Enchanted Polish Yellow Submarine, I Am the Walrus, Magical Mystery Tour, Mean Mr. Mustard, Deborah Lippmann Across the Universe, China Glaze Strawberry Fields
Are there any that I'm missing? It is possible that some have slipped by me, but I enjoyed themed collections and I adore the Beatles! Thanks for looking everyone!