Today's mani was inspired by Fashion. I decided to use an amazing shoe from Betsey Johnson as my inspiration. I figured that I would probably kill myself if I actually tried to wear this shoe, so why not enjoy the pattern on my nails?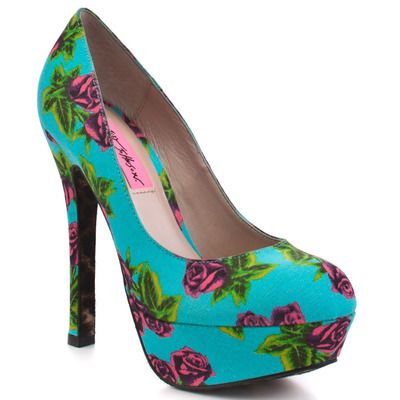 For this mani, I started out with a base of China Glaze For Audrey. I wish I could have used a blue base closer to the color of the actual shoe (like OPI Fly) but I was afraid that it would drown out the roses. For the roses I used OPI Panda-monium Pink as the base of the roses and OPI Red Hot Ayers Rock for the rose stamping. Essie Pretty Edgy was used for the leaves. The tutorial I used for this mani can be found
here
on Rebecca Likes Nails. I used the stamping technique, but she also has a freehand technique for creating the roses if you would rather do it that way.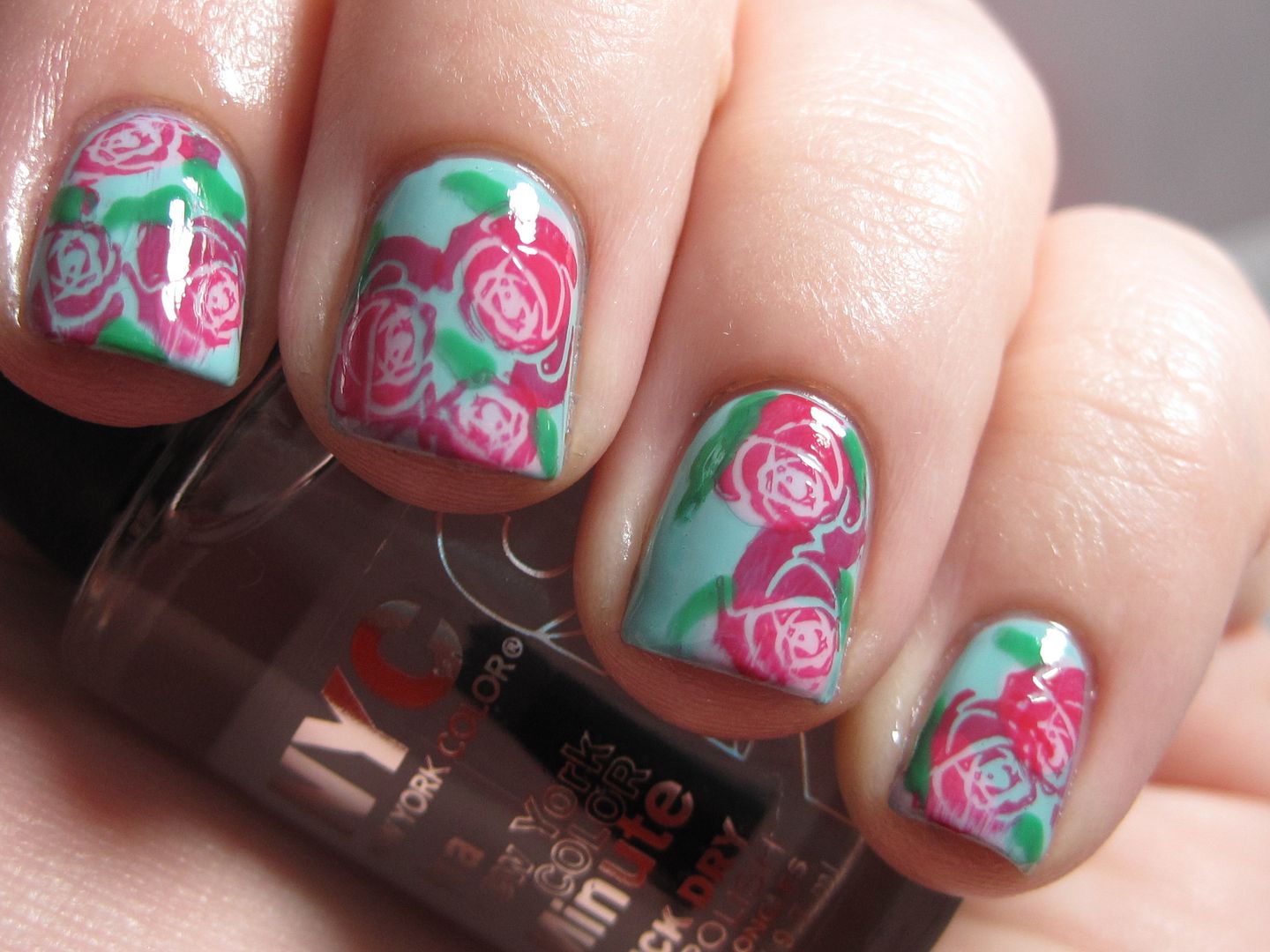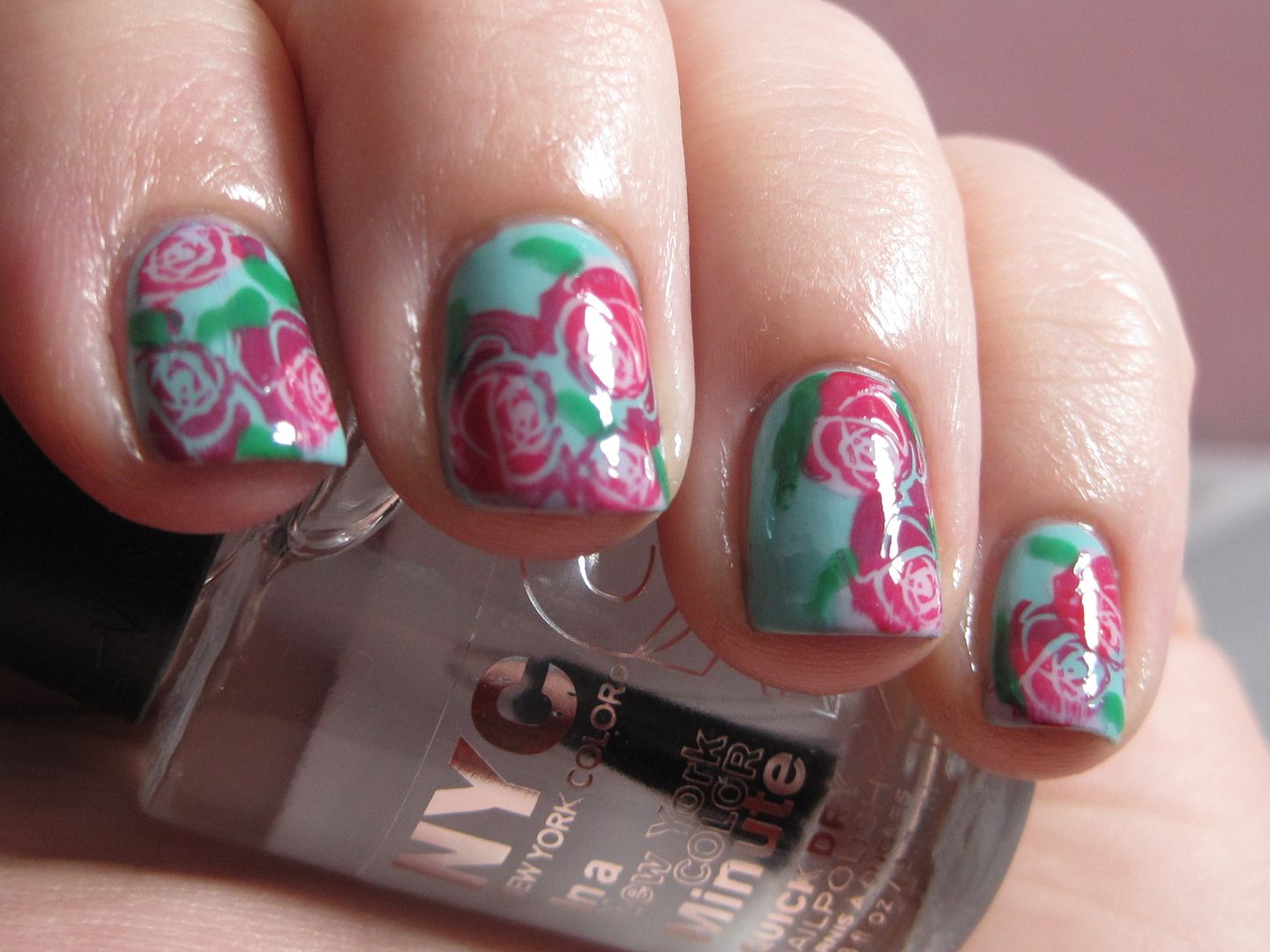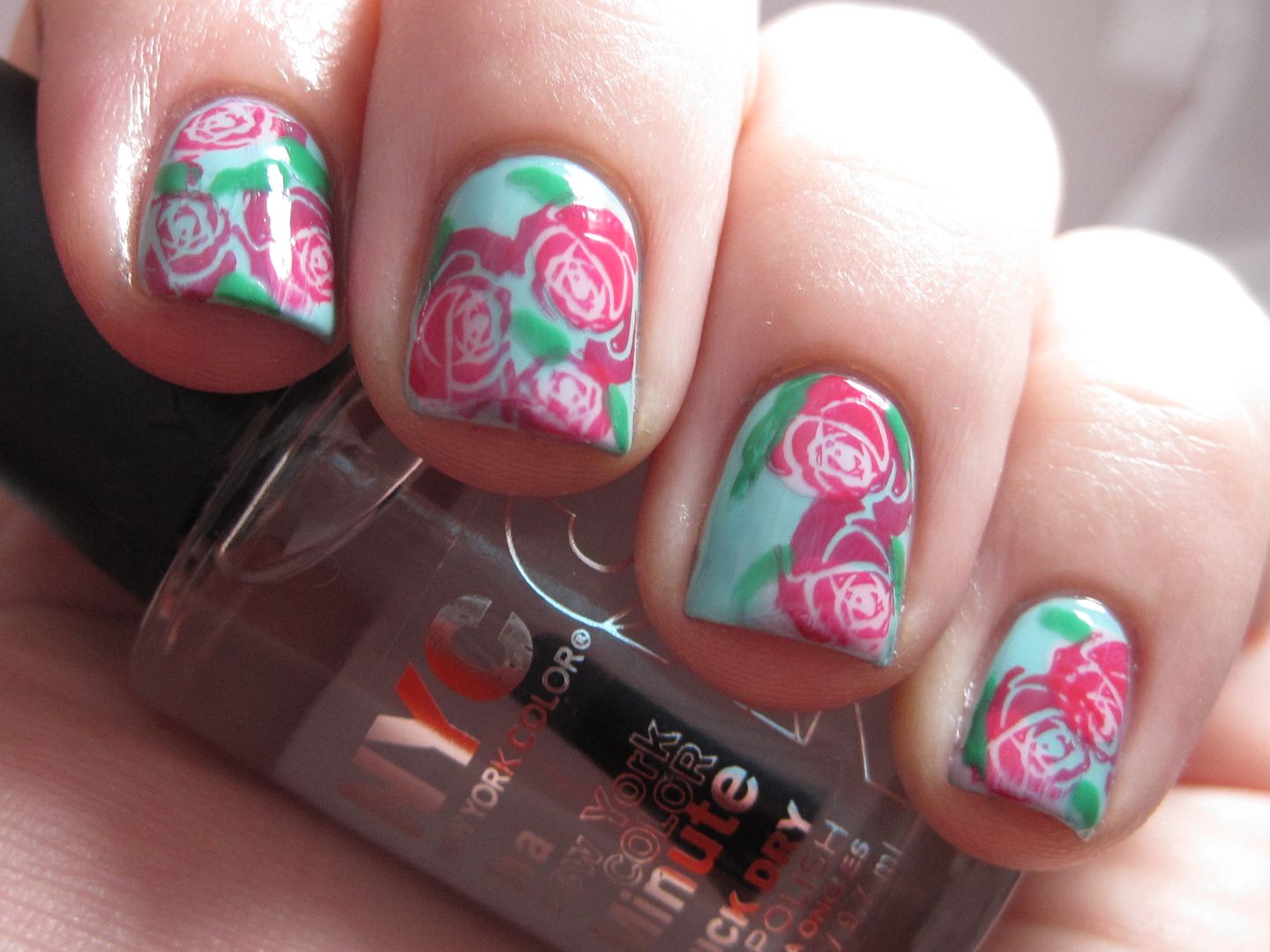 I absolutely adore how this mani turned out. I will definantly be doing it again in the future with different colors. Whew...only a few more days to go in the challenge! Thanks for hanging in there with me!