Hi everyone! Today my mani had to be inspired by a book. What other book could I pick than the hottest smut around right now: Fifty Shades of Grey. I could not resist! I was only sad that I did not have a helicopter stamp so that I could do a Charlie Tango accent nail.
So the inspiration for my mani was Christian's grey silk tie that was Ana's favorite in the book...for many reasons. I used Zoya Kelly as a base on all of my nails and then did Lynnderella Fifty Shades of May-be as accent nails. For the other nails, I tried to go for the look of a striped silk tie with black, white, and silver stripes done with my handy nail stripers. It um...didn't really turn out looking very tie-like as I had imagined, but it looked pretty cool anyway. It was grey at least, right?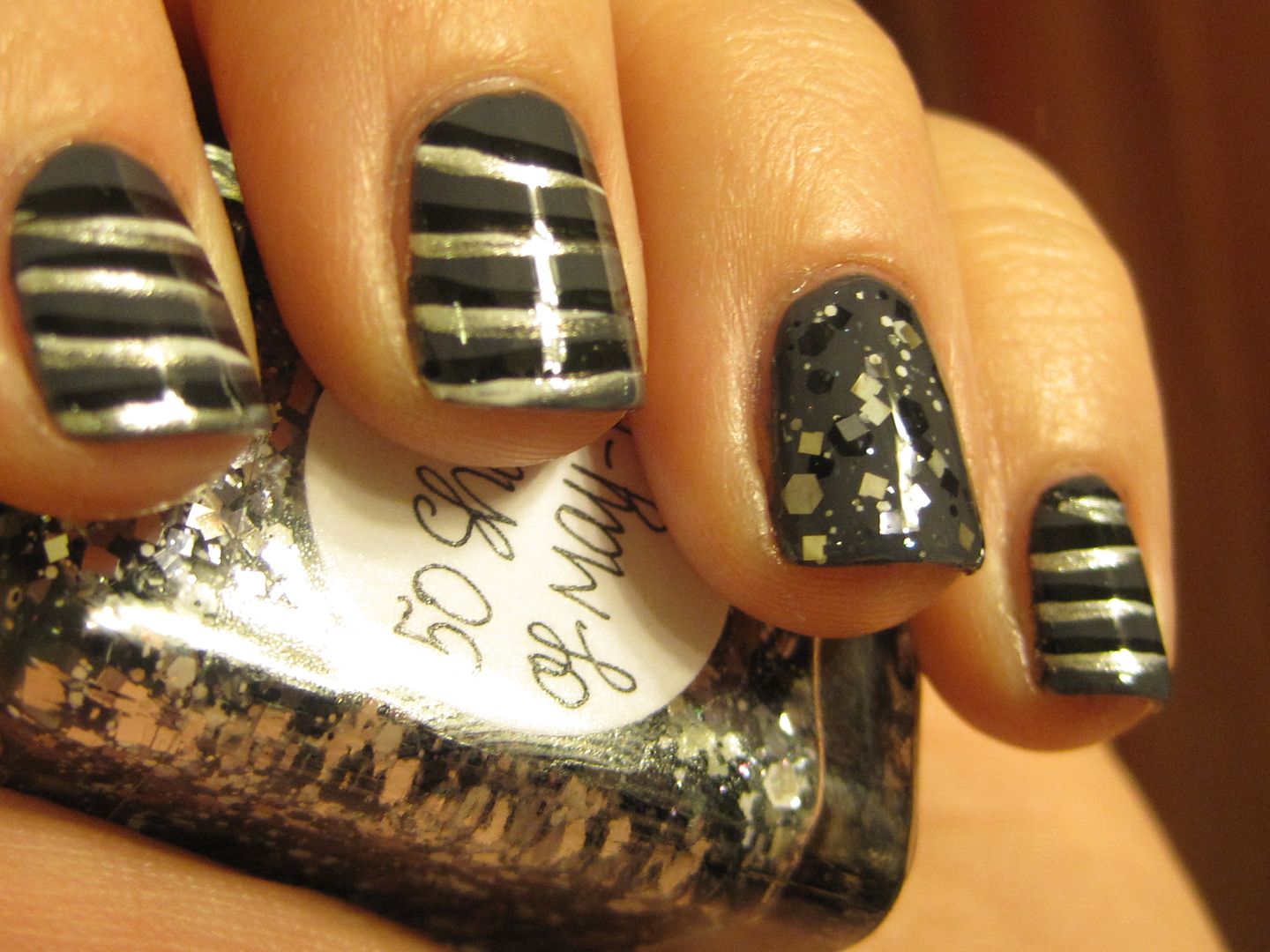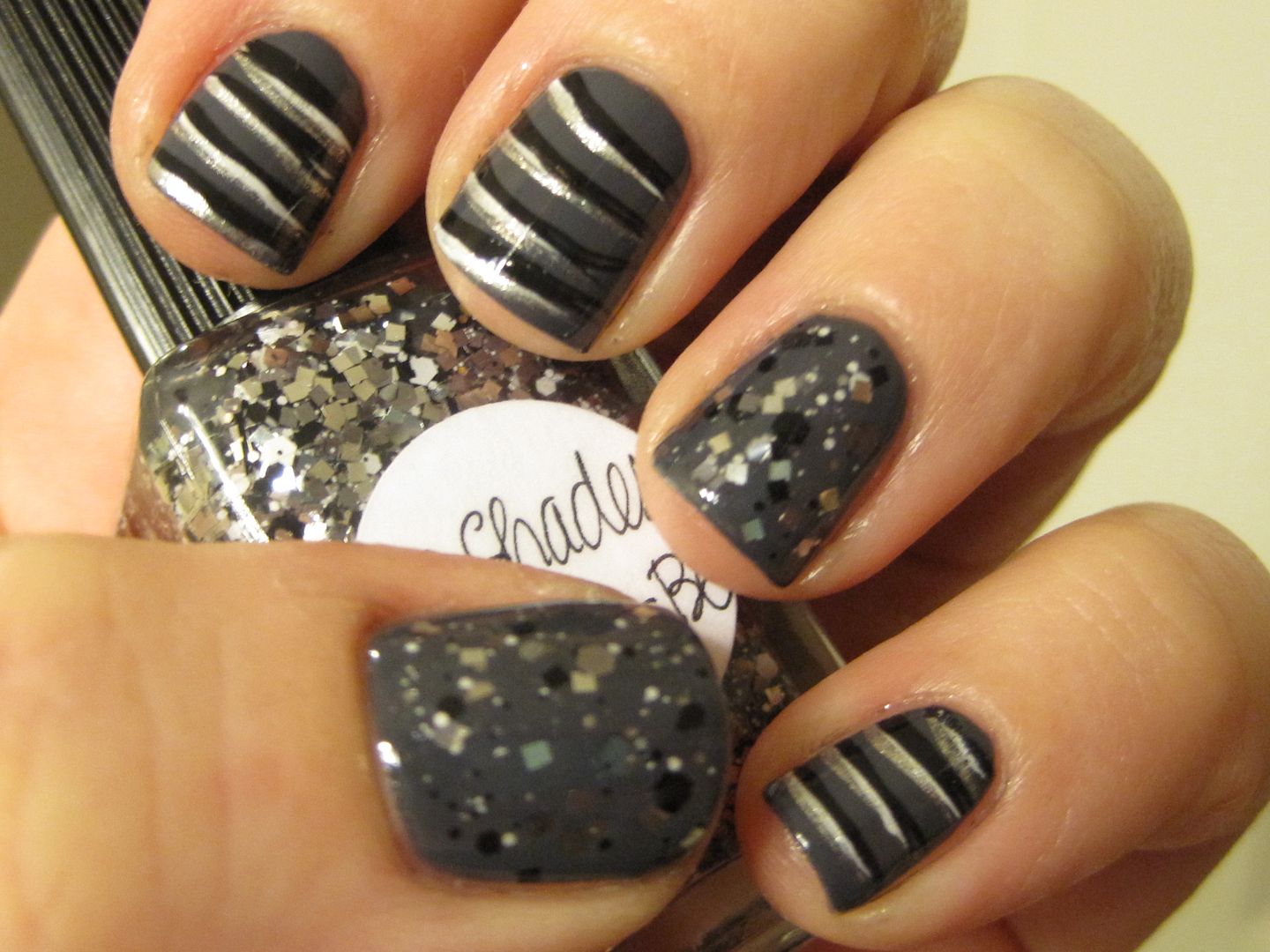 I hope you guys don't mind my smutty inspiration (c'mon...you know you've read it!).
LATERS!!!