Hi everyone! I wore one of my
Contrary Polish
favorites again a few days ago.
Desert Fruit
is a red leaning purple with lots of red and bronze shimmer. It is very reminiscent of a much sought after cult favorite OPI, Peel Me a Gobi Grape. The formula is perfection, just needing 2 easy coats for coverage. I love this polish, it's so classy!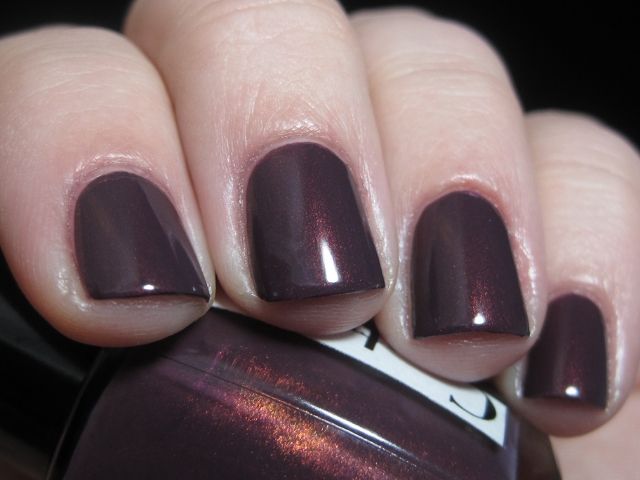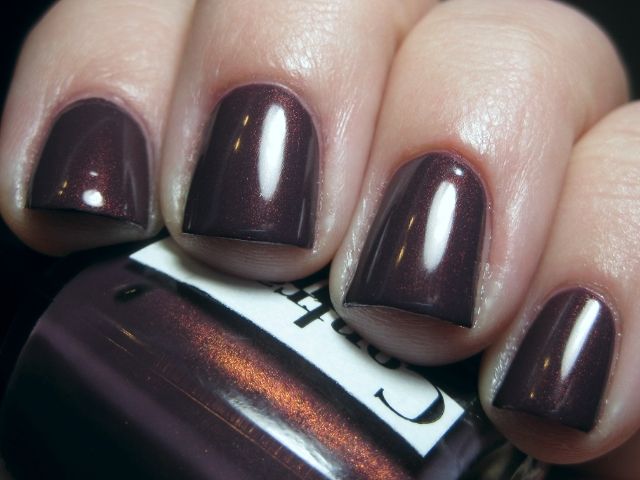 I was feeling a bit lazy after wearing
Desert Fruit
for a day and didn't feel like completely redoing my mani, so I added a coat of
BeYu 209
on top.
BeYu 209
has a sheer red jelly base with red/green/gold color shifting shimmer. The flash isn't as strong as in some polishes (like Girly Bits Shift Happens, Clarins 230, etc) but the red shimmer is truly stunning in the red base creating a really glowy and amazing polish.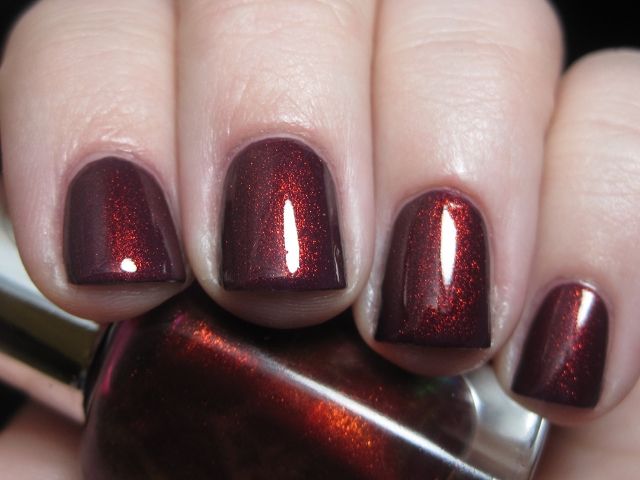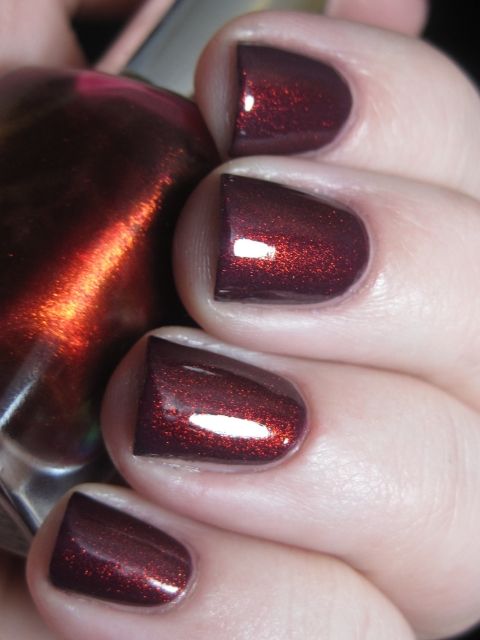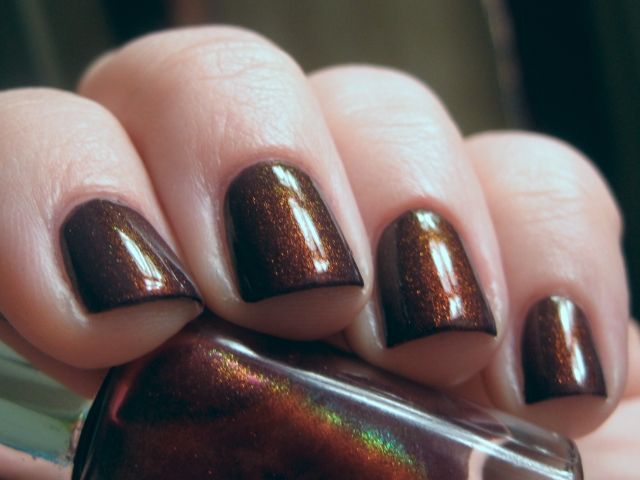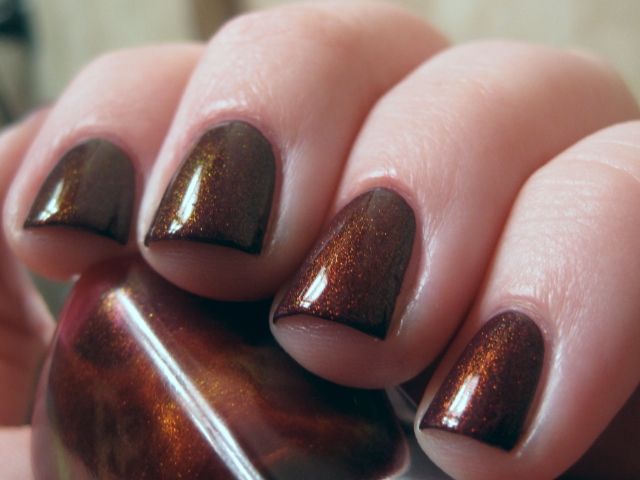 BeYu polishes are available in Germany (here is their website). As far as I know, 209 isn't being produced anymore and is relatively hard to find. I got mine in a swap last year.
Thanks for looking everyone!