Hi everyone! Today I have a thermal polish for you from
Liquid Sky Lacquer
. This was my first foray into thermal polish and I really enjoyed playing with it! I think I had it really warm in my house that day (or I am really warm?) but when I was indoors the "warm" color prevailed. Only when I washed my hands with cold water or went outside did I get the "cold" effect, which would linger for a bit and then fade back to "warm". I wanted the cool "french mani effect" at my tips, but I think my nails are just too short for that to last long. It would last for a minute or so when I came in from outside and then it would fade back to the "warm" color.
Liquid Sky Lacquer
has some other really nice looking thermal polishes and I look forward to trying a few more of them!
Just Lucky
was released for Chinese New Year and it shifts from gold (warm) to red (cold) and it has a wonderful golden shimmer. The formula was very nice. This was 3 coats of
Just Lucky
. I loved the red (cold) and I loved it when it was transitioning but I didn't love the gold (warm) look on my skintone especially. I think I will stamp over it next time for a cool effect.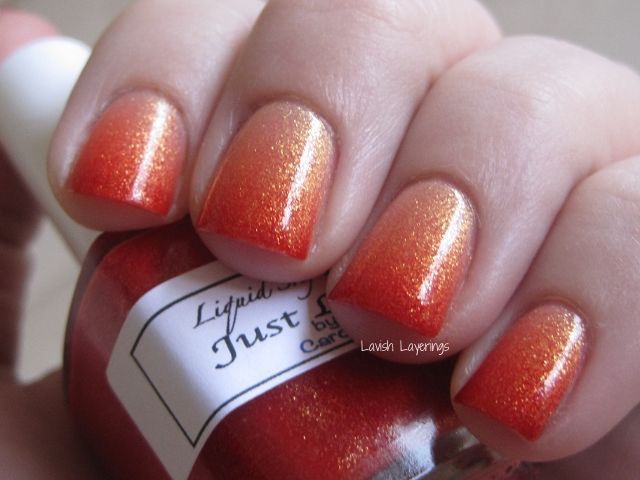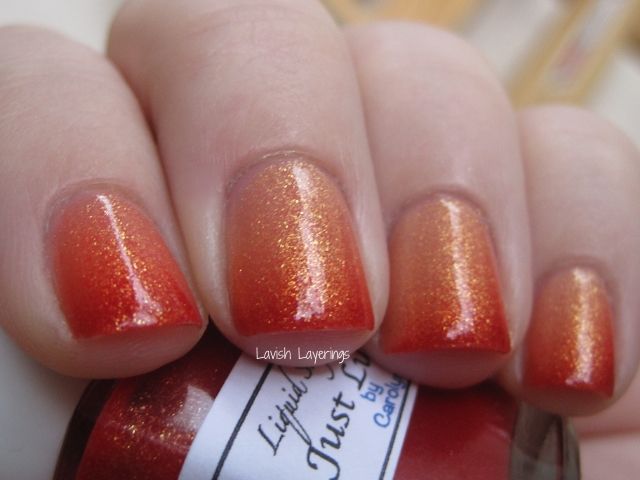 Warm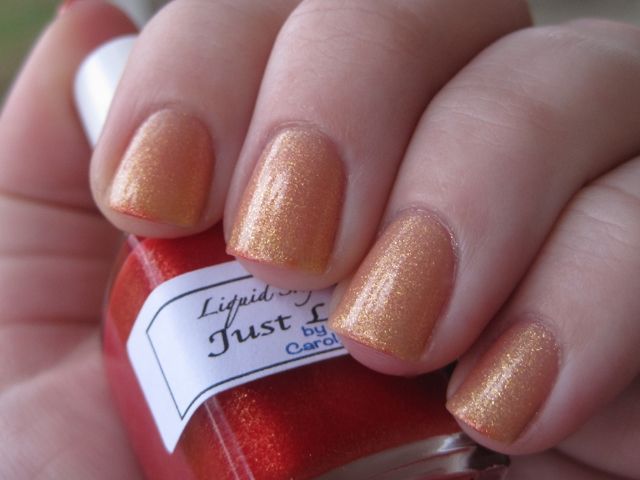 Cold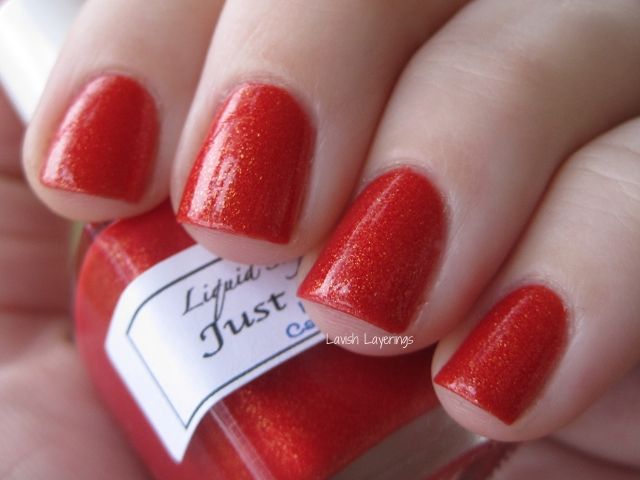 Liquid Sky Lacquer
is available from creator Carolyn's
Big Cartel Shop
as well as from
Llarowe
(US),
Color4Nails
(US),
Mei Mei's Signatures
(Singapore),
Norway Nails
(Norway),
Atouts Charme
(France),
Rainbow Connection
(UK),
Femme Fatale Cosmetics
(Australia), and
Harlow & Co.
(Cananda). Follow Liquid Sky Lacquer on
Facebook
and
Instagram
for swatches and info on restocks and new collections. Thanks for looking everyone!