Hi everyone! Today I have three recent Oopsie Daisies releases to share with you. Love Notes and Secret Admirer are new releases for Valentine's 2014 and Sweater Weather was a recent winter release.
Up first we are going to look at the two Valentine's polishes that are part of the
Date Night Duo
.
Love Notes (over OPI Sparrow Me the Drama)
. Love Notes is a matte glitter polish that has soft pink, yellow, and white glitter with satin pink and white hearts in a clear base. The glitter spread easily and I used 2 coats over my base for this mani. I did dab a bit with the second coat to "fill in" where needed, as I do with a lot of larger glitters. This is a soft and pretty glitter mix which is perfect for Valentine's Day and can very easily transition into spring. I really liked it over the pink base, but it look equally lovely over
Secret Admirer
(see
here
by
Things I Love At the Moment
) which we are going to be looking at next.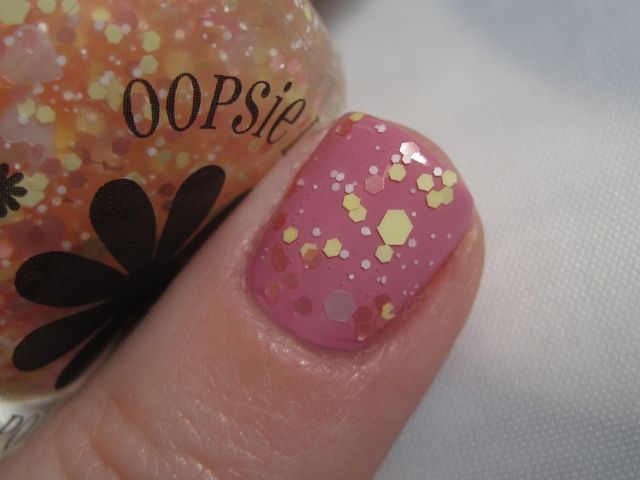 Secret Admirer
is an orchid crelly with silver, red, and gold shimmer. This polish is a perfect Pantone "Color of the Year" polish. The shimmer is super pretty and delicate. Formula was fab on this one and only requires 2 coats for full coverage, but I did 3 for my mani.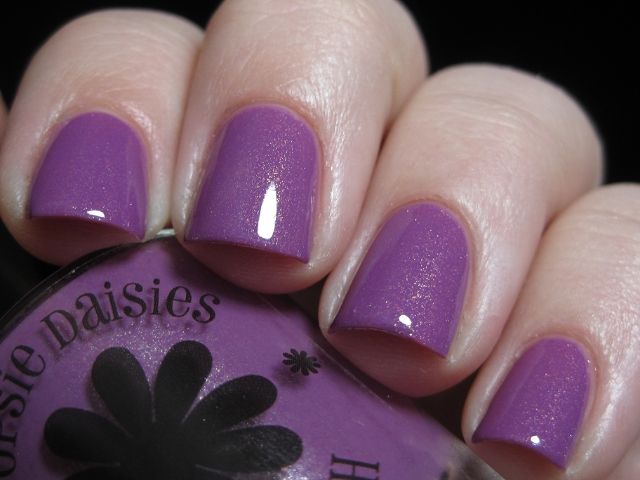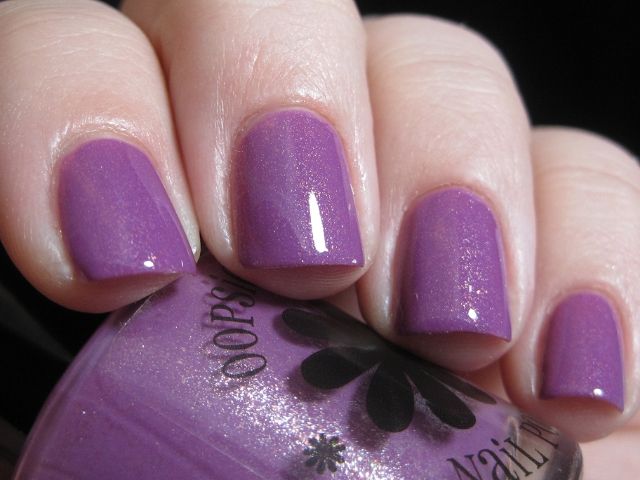 Finally we will look at
Sweater Weather
from the winter releases. This polish surprised me because I'm not usually a grey fan, but this turned into such a nice funky neutral for me. It's also one that you have to see in person to really appreciate all that is going on here. It is a soft grey jelly base with micro bar glitters, silver glitters, and rainbow color shifting glitters in it. There are also some delicate colored shimmers going on. It's a very complex and very flattering polish. I used 3 thin coats for this mani. I would recommend using a thicker topcoat with it to smooth it out and truly get the full impact of all of the loveliness that is going on here.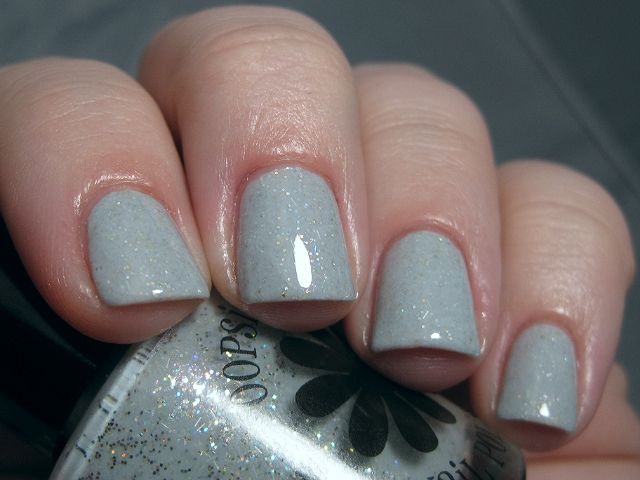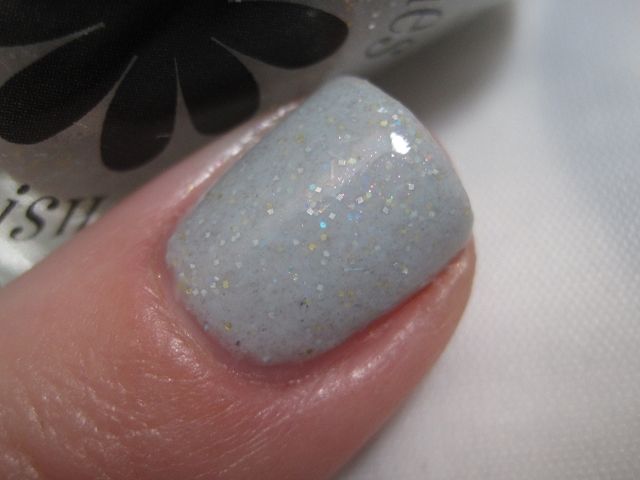 Oopsie Daisie's
polishes are available in creator Cathryn's
Etsy shop
. Oopsie Daisies polishes are also available at
Edgy Polish
. Follow Oopsies Daisies on
Facebook
and Cathryn's
blog
for updates on restocks and new collections. Thanks for looking everyone!
*products provided for my honest review*