Hi everyone! Today I have a gorgeous
Hare Polish
to share with you. This past year, creator Nikole released an updated version of one of her original polishes, Bisbee. I stupidly sold my original Bisbee because I thought I didn't like gold glitter (my has that changed) so I jumped at the chance to get this new version.
Bisbee 2.0
has a mixture of different gold glitters (slightly smaller than the original version) in a turquoise jelly base with some added gold shimmer (which also was not in the original). The glitters in Bisbee 2.0 have more variety in size and shape when compared to the original Bisbee as well. For this mani, I used 2 coats of Bisbee 2.0 over Barry M Guava. I love how bright it is! This is definitely one of my favorite colors of nail polish because anytime I wear a bright turquoise mani it instantly cheers me up.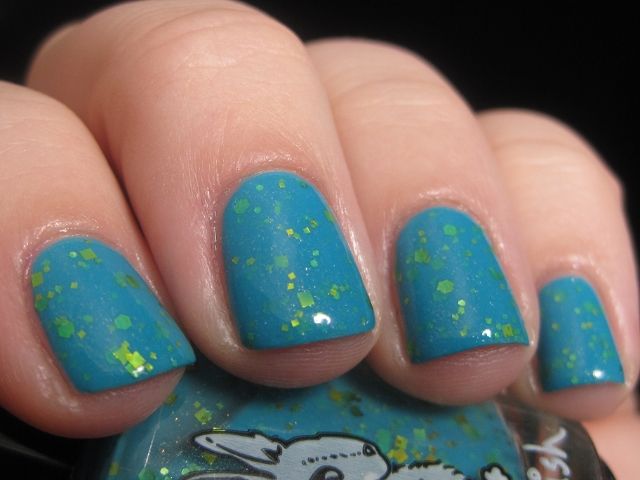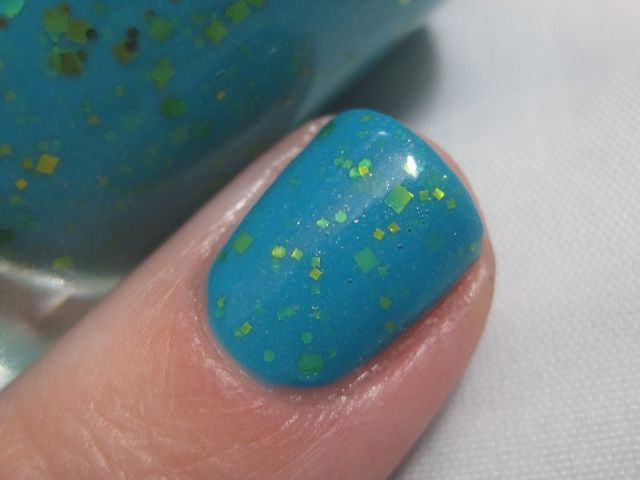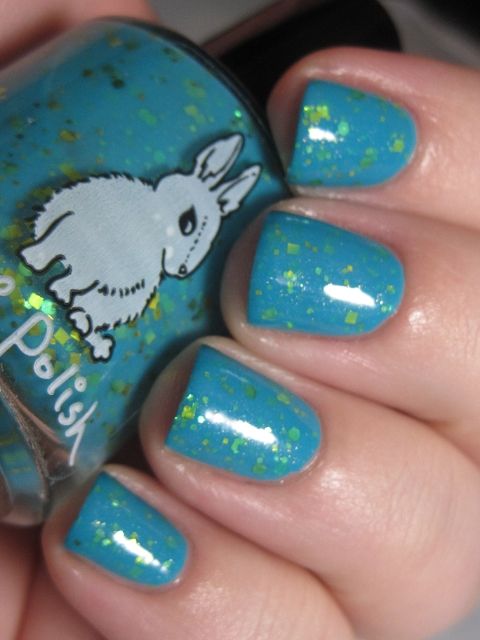 Hare Polish is available from Nikole's
Etsy Shop
as well as from several other e-tailers around the world (complete list found here)
. Be sure to check out Hare's website, Instagram, and Facebook for updates on new collections and restock info. Thanks for looking everyone!