So to make up for my lack of completing a water marble for day 20, I decided to give you 3 purple manis to celebrate this day (and since purple is my absolute favorite color, it wasn't too hard.)
First up I decided to do some nail art with one of my new stripers. I think purple and gold were made for each other, so that is what I did for this mani. I used Finger Paints Plum Startled as the base and a gold Stripe Rite striper for the accents. These pictures don't show how gorgeous and glowy Plum Startled is, but it is a winner. I recommend picking it up from Sally's before the fall displays are cleaned out.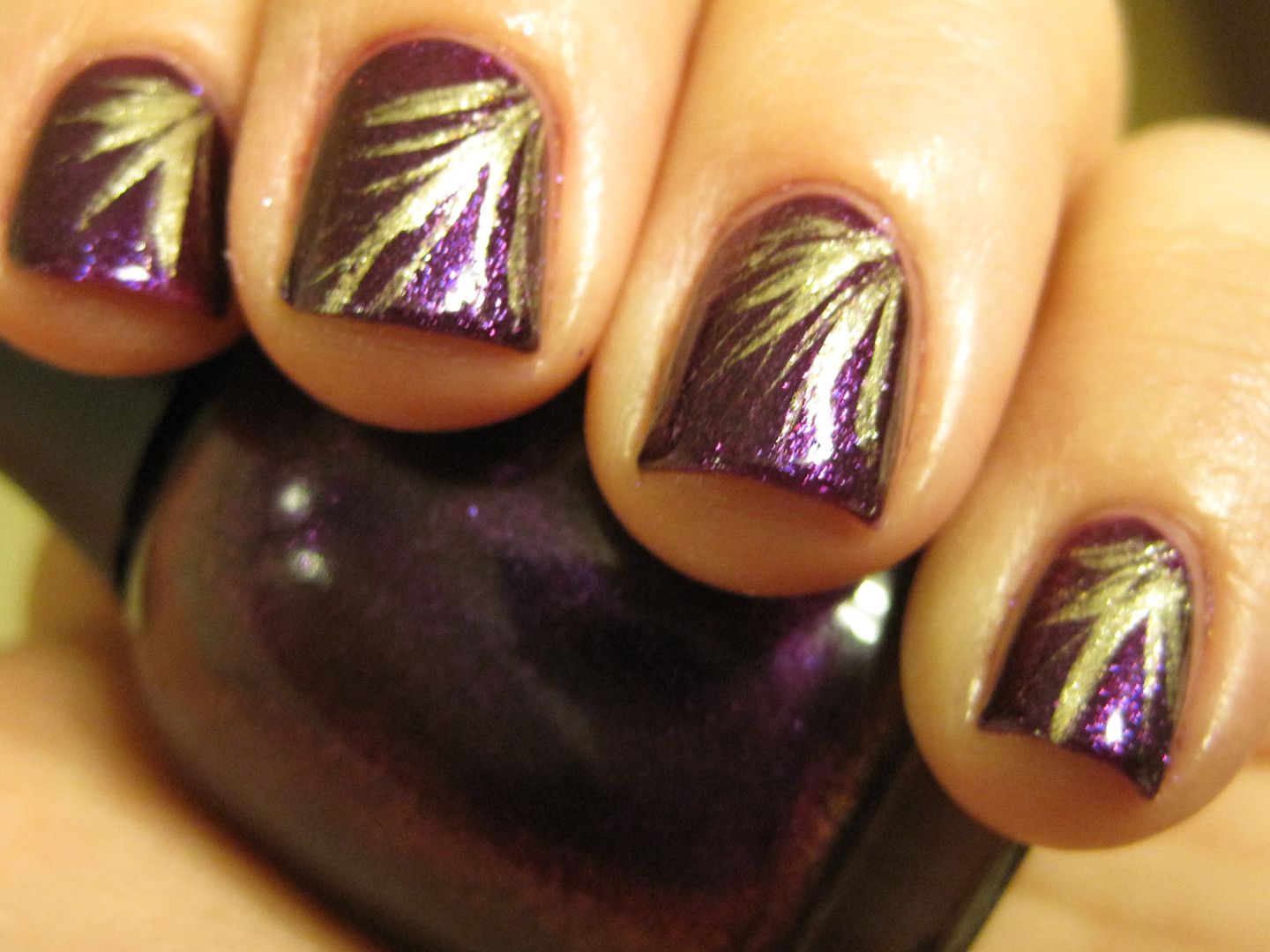 Up next I did some layering with a fabulous new glitter I got from
Darling Diva Polish
called Carrie. It reminds me of a glitter version of OPI I Lily Love You with added blue shimmer. I have swatched it over red, pink, purple, and dark blue so far and it looks amazing over all of them. I highly recommend it because it is gorgeous and versatile. 
This is 2 coats of Carrie over OPI Funky Dunkey (my favorite purple creme)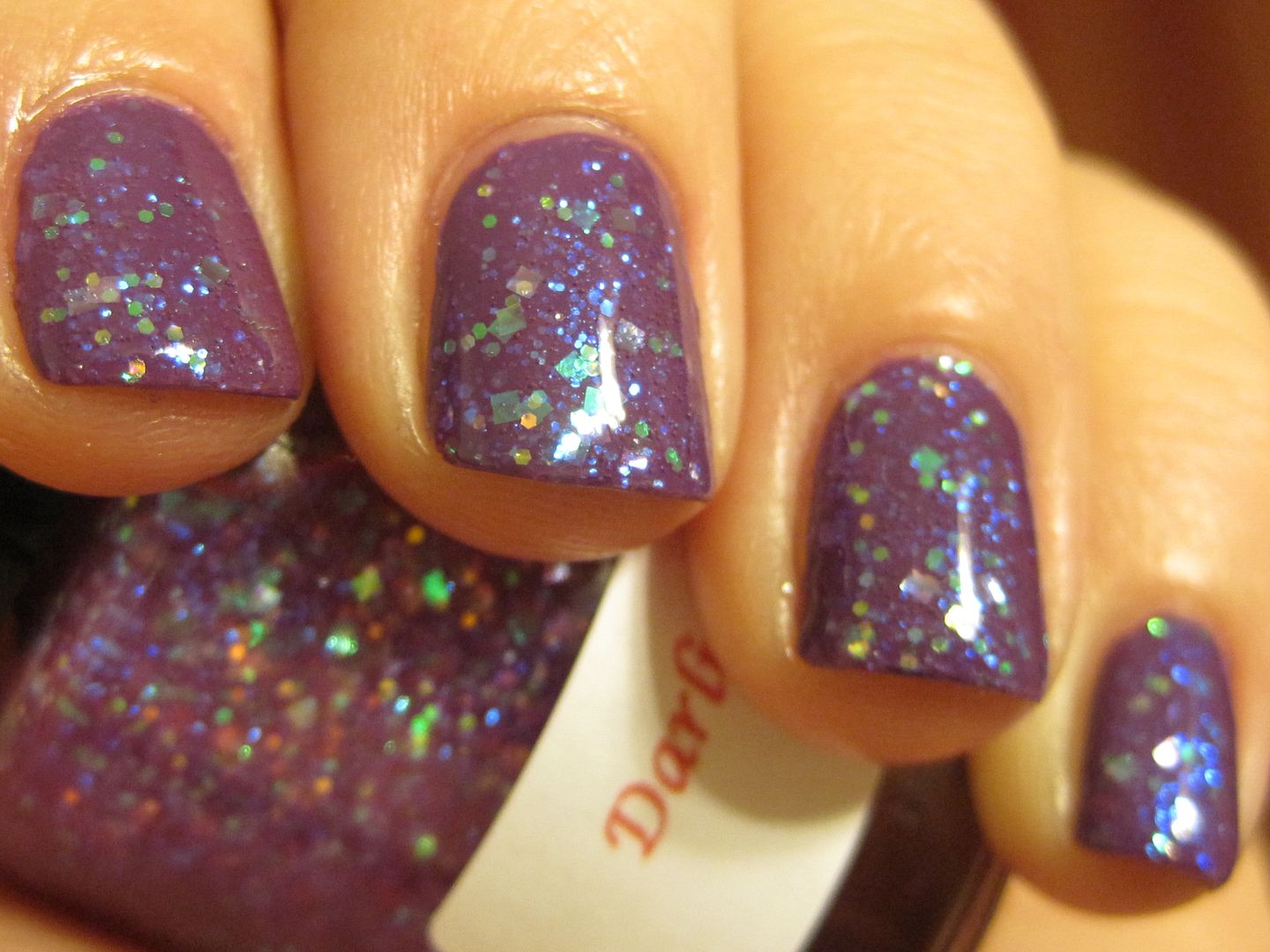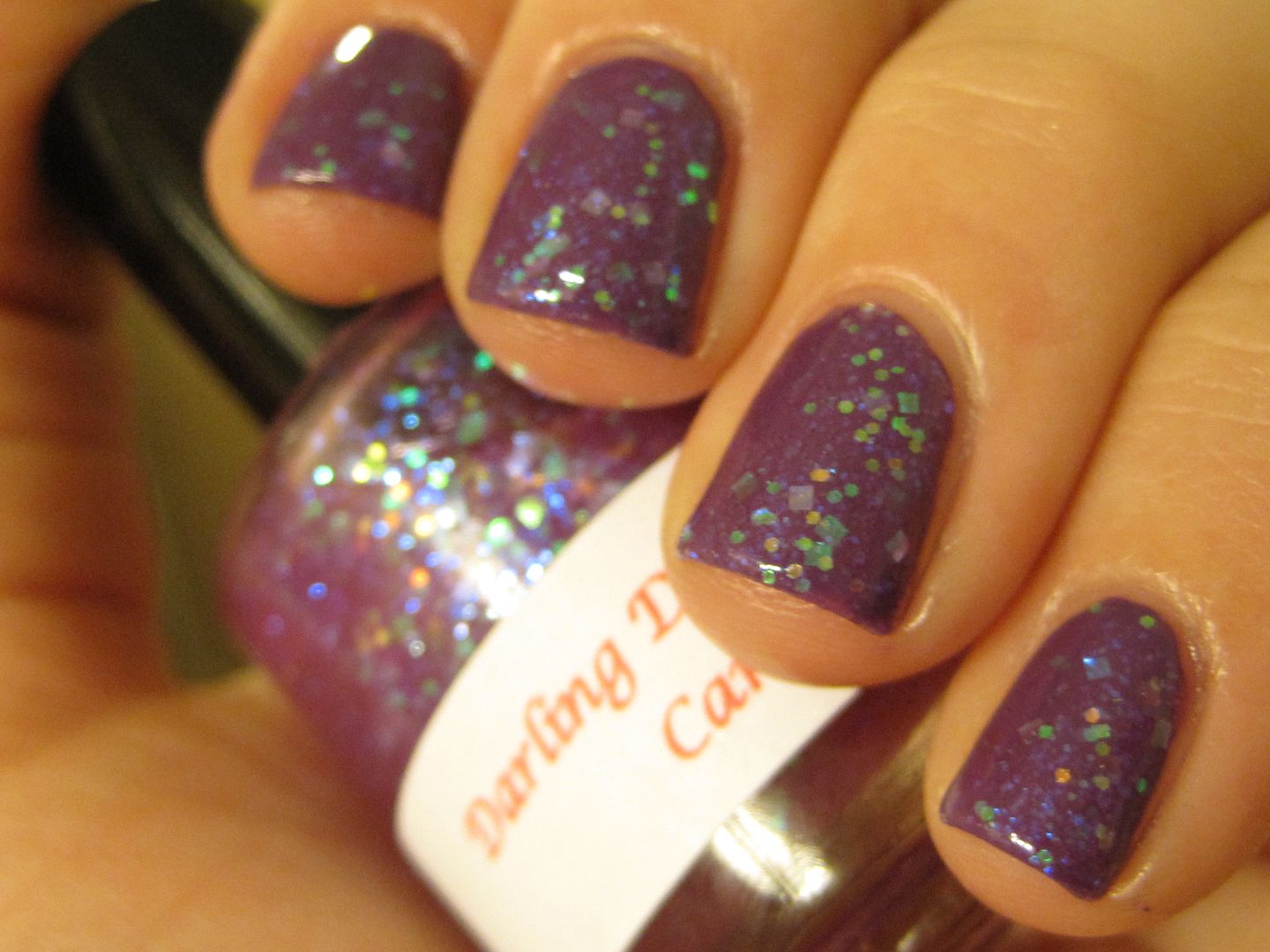 And last but not least, I decided to do some subtle stamping over one of my other favorite purple cremes, OPI Planks a Lot. I used a-England Princess Tears to stamp and I was very pleased with the results.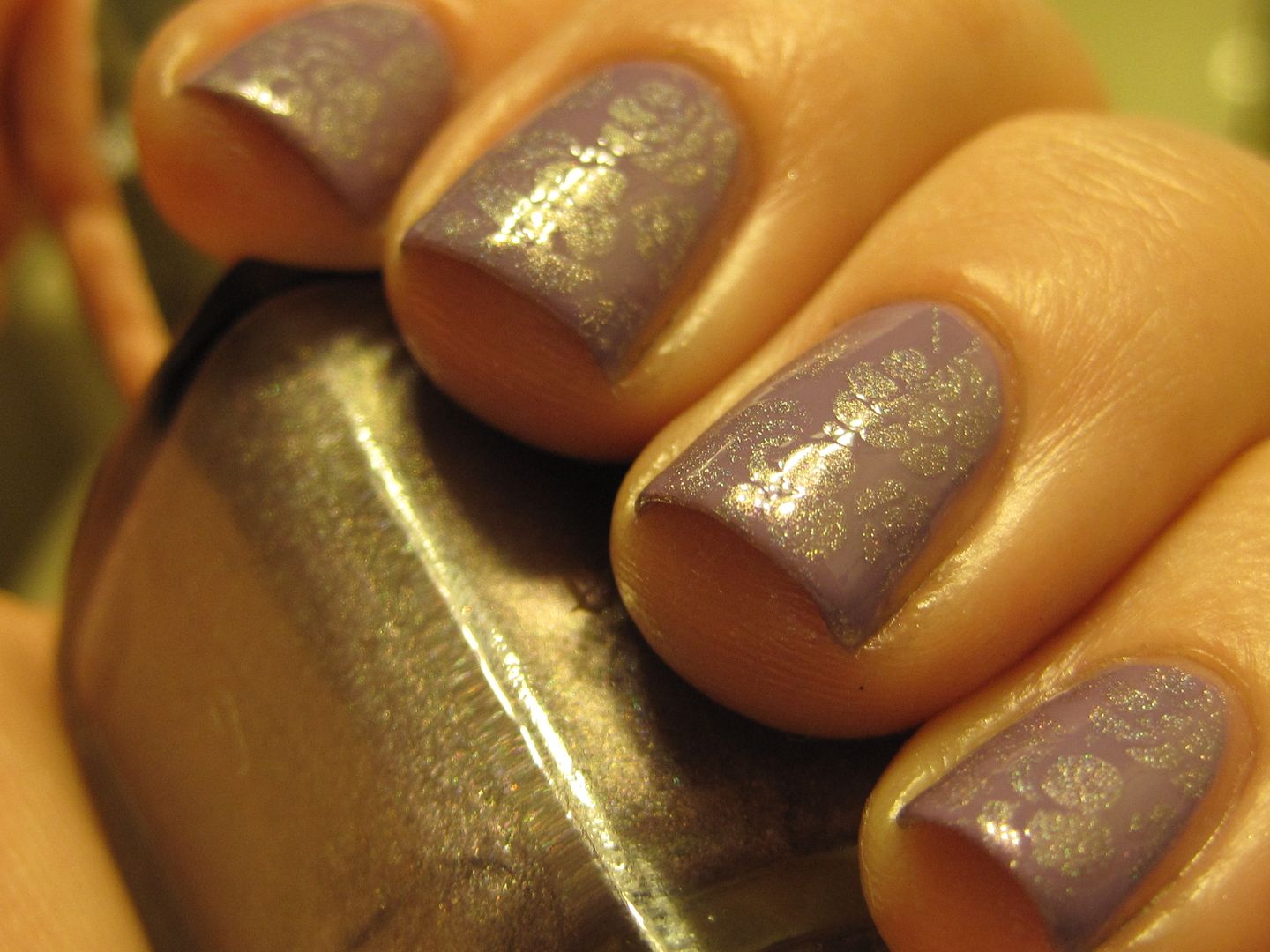 I used the flower design on the right of the Bundle Monster 204 plate (from the second Bundle Monster set).
So I hope you enjoyed the many sides of purple in this post. I am always happy to devote any post to purple, so this was an easy one! Thanks for looking!