Hi everyone! Are you ready for a picture heavy post? Yeah...it is probably going to happen. I picked up
Zoya Dhara
recently with the rest of the
Fall Zoya Pixie Dust
polishes and it immediately grabbed my attention. If you guys will remember for a second my obsession with
JulieG Sugar Rush
, from the moment I picked up
Dhara
I knew I was going to be equally as smitten. Now, a lot of people have been asking how the two compare (Sugar Rush is an OPI Jinx/Zoya Destiny dupe), and those polishes are much more coral while
Dhara
is a true orange. I used 2 coats of
Dhara
, no topcoat for this first set of pictures.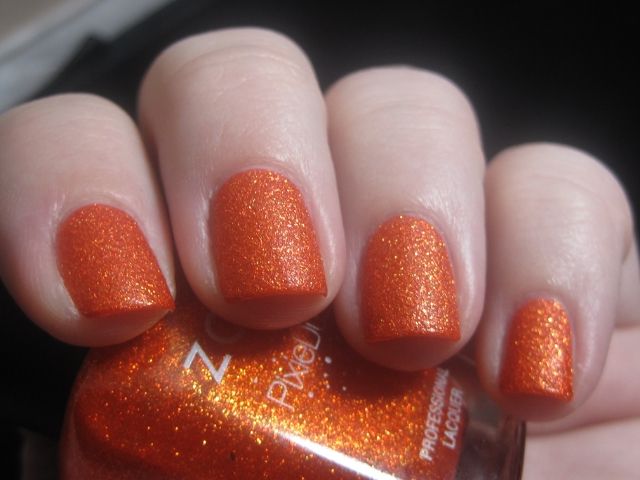 Then...I added some topcoat...HOLY MOLY! I used 2 coats of Essence Gel Look topcoat and 1 coat of NYC Grand Central Station to get this baby smooth, and it is well worth the effort. It just glows.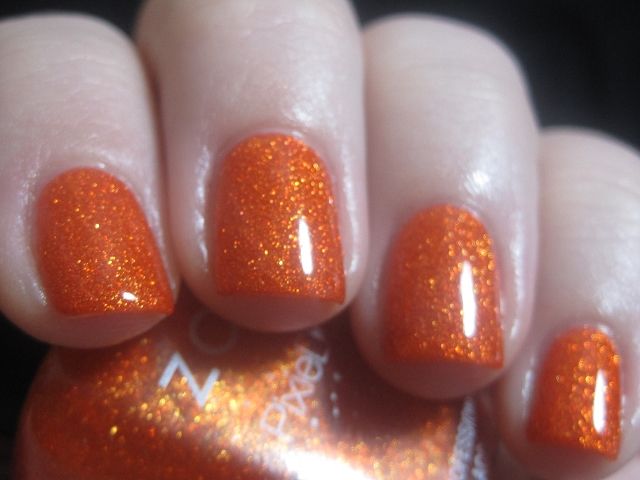 I think this goes without saying: GET THIS POLISH! It is simply gorgeous. If you love orange, or even if you just want to give orange a try, get
Dhara
. I picked up the
Fall Pixie Dust
polishes
Zoya.com,
but they also sell them at my local Ulta. Thanks for looking everyone!