Hi everyone! I tell ya, Pam from
Girly Bits Cosmetics
has been killing it with the blues lately! If you guys didn't see my
Bachelor's Button mani
from early this month, be sure to check it out. Today I have two more gorgeous blues to show you.
Off the Scale
is a fine glitter topcoat that is packed with blue glitters, a lot of which are color shifters, so it has flashes of green, teal, and even purple. It really does mimic fish scales, so it makes for the perfect mermaid manicure! This polish can be built up on its own, but I chose to layer it over Cult Nails Let Me Fly. If you choose to layer it, you can see it really packs a punch with just one coat.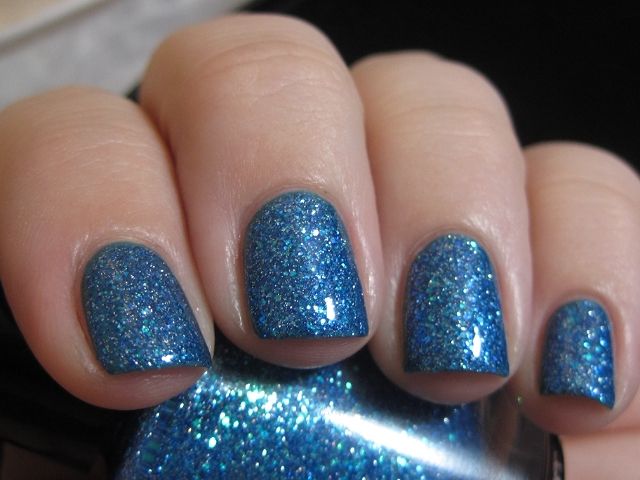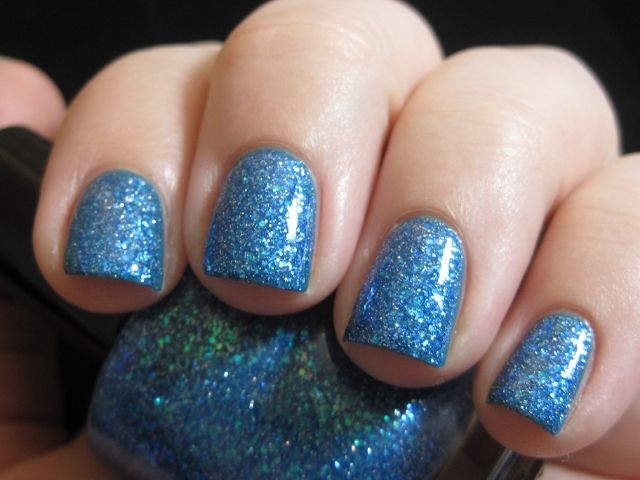 Blue Eyed Beer Drinkin Music Lovin Lawyer
was created for
Wishes of a Blue-Eyed Girl
for her blogaversary. It is a cobalt blue jelly with blue and silver microglitter as well as color shifting glitter. This swatch is 2 coats. It has a lovely formula and builds to opacity nicely. I've got pictures in different lighting to show the depth of the polish.