Hi everyone! For this mani, I decided to pull out an untried from December.
Seven Swans-a-Swimming
is from
Pahlish's
limited edition 12 Days of Christmas collection. It has a blue jelly base swimming with disco glitters as well as blue/purple shimmer. All of the color shifty-ness of the discos was lost in my pics, but it was gorgeous in real life. I layered 2 coats over Revlon Royal for my mani.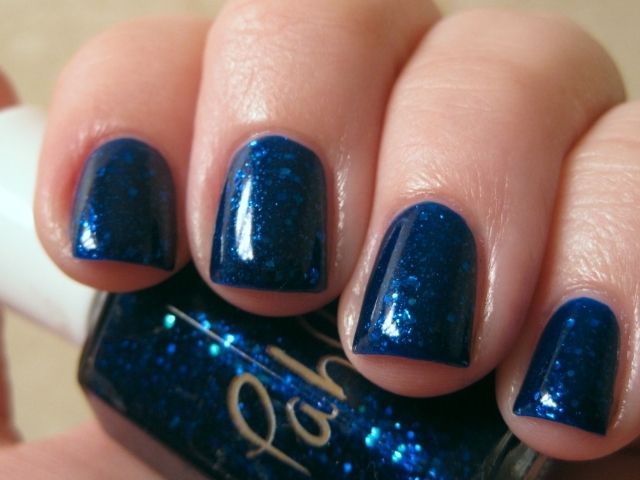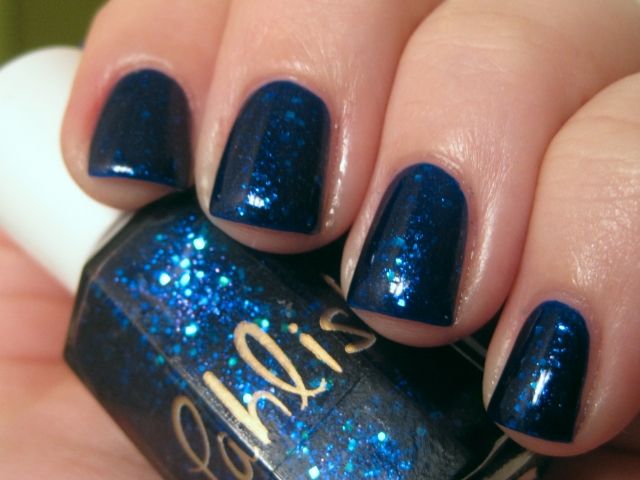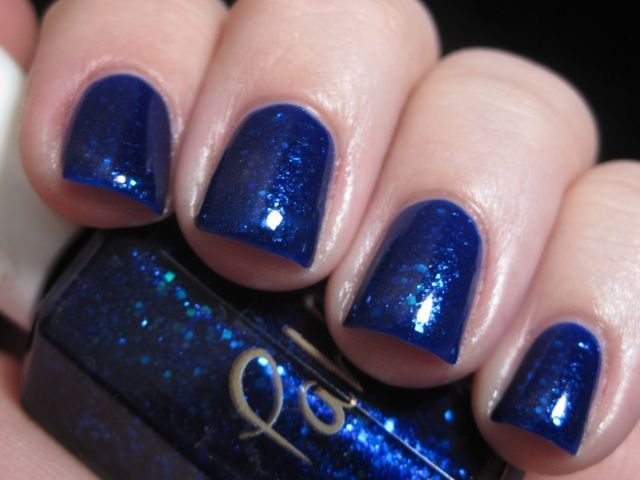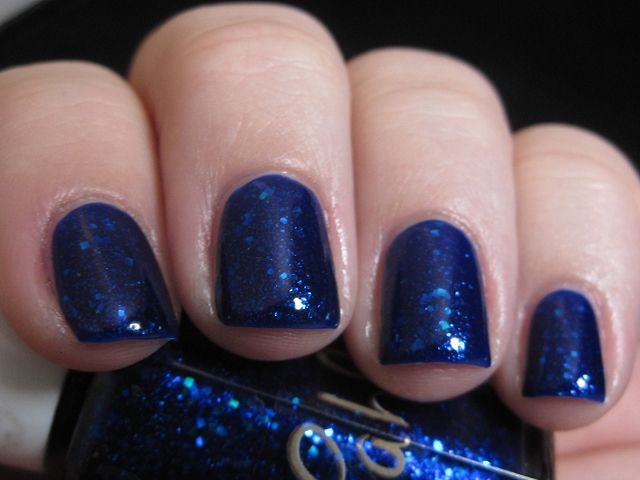 Here is Revlon Royal on its own. It is actually dark like the first pic and has a jelly quality (but it is more opaque than many of my other jellies). If you happen to see this one around, do snag it as I believe it was discontinued not long ago, but it is a staple in my collection for sure!