Hi everyone! Yes...I'm behind this week. I was in a wedding this weekend and there were lots of out of town visitors so I haven't been able to do my
Purple Shimmer Sunday
post. Be sure to check out my more timely counterparts and their
Purple Shimmer Sunday
contributions (Kristy at
The Polish Haven
and Kathy at
Pied Polish Piper
).
Today I have a polish that I nabbed at the last
NerdLacquer
restock called
Gotterdammerung
, which is part of the Opera trio that was released at that time. It is has a purple/blue color shifting base with various purple glitters. To bring out the duochrome nature of the polish, I just used 1 coat of
Gotterdammerung
over Essie No More Film for this mani.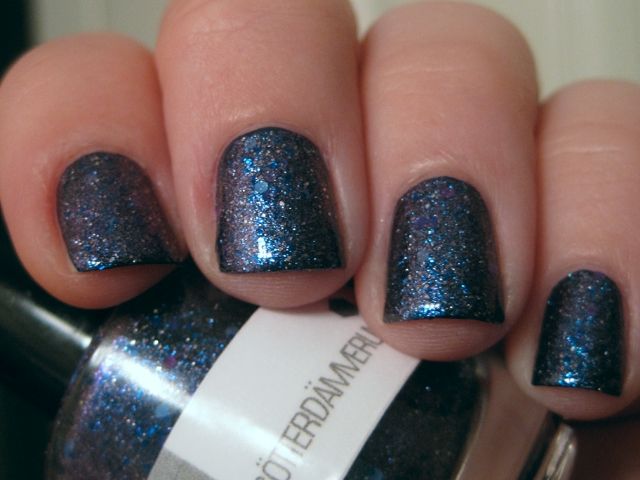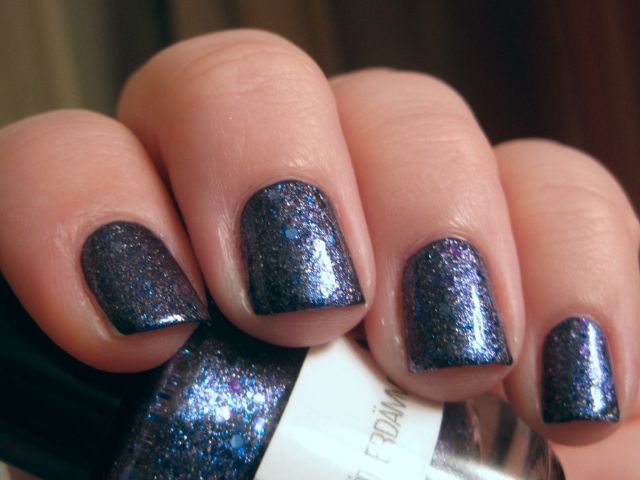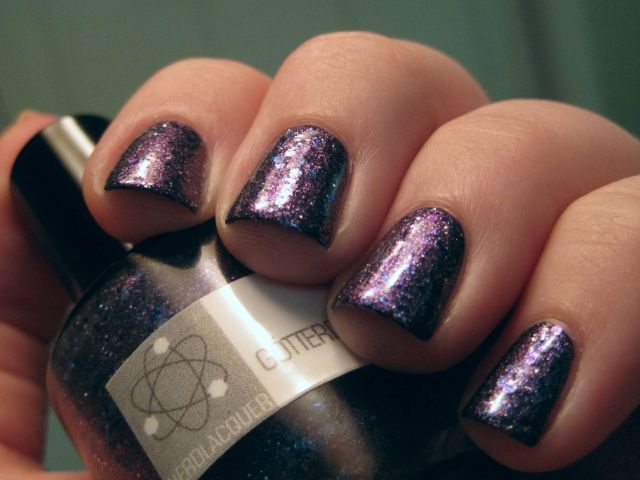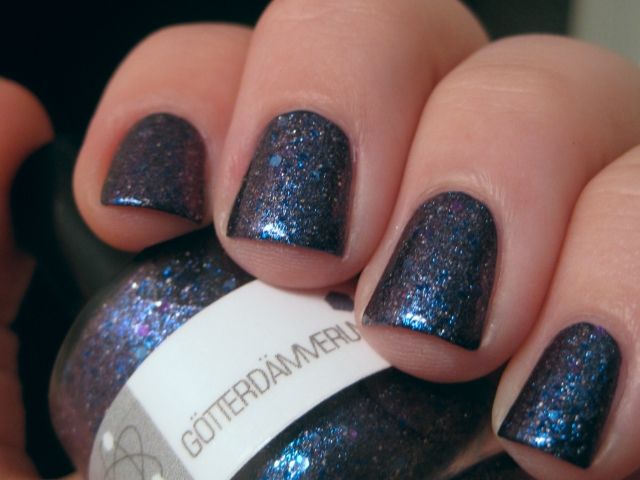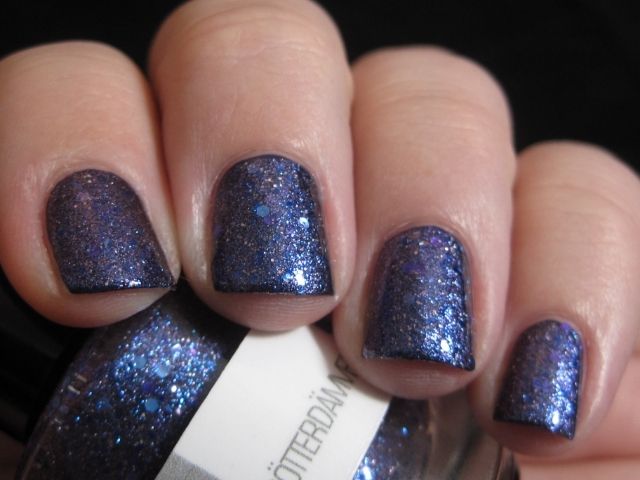 NerdLacquer
polishes are available in creator Amanda's
online shop
. Everything is out of stock at this time, but she posts info on restocks and new releases on her
Google+ account
. Thanks for looking everyone!