Hi everyone! Today I have several minty green themed manis that I have done over the past month or so that I haven't posted. Enjoy!
Elevation Polish Passion Flower over Pahlish Minty Fresh
. I thought that Minty Fresh made the perfect base for the lovely pastel purples, yellows, whites, and greens of Passion Flower. The Pahlish was LE and is now D/C, but the Elevation Polish is still in the current line-up, although it is sold out in
Lulu's shop
at the moment.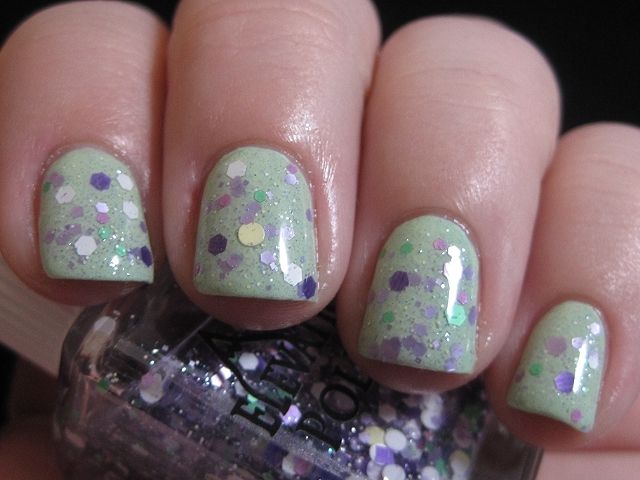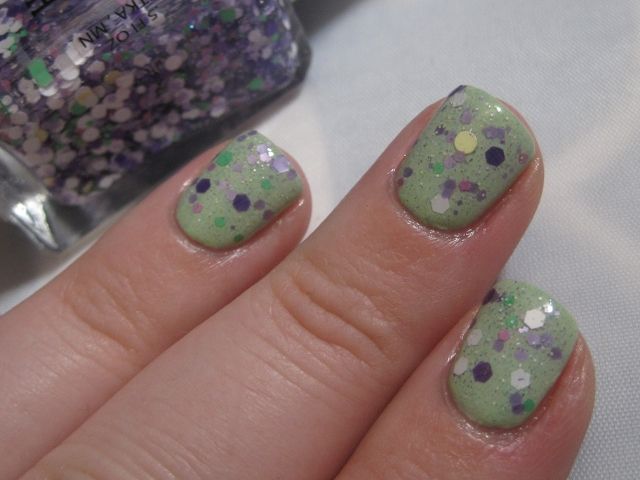 Oopsie Daisies Mojito Mist over Illamasqua Milf
. I love the shards of green glitter to mimic mint leaves in this polish. Genius! Mojito Mist was part of the summer Tiki Bar collection and is still in the current line-up in
Cathryn's shop
(which is on vacation at the moment).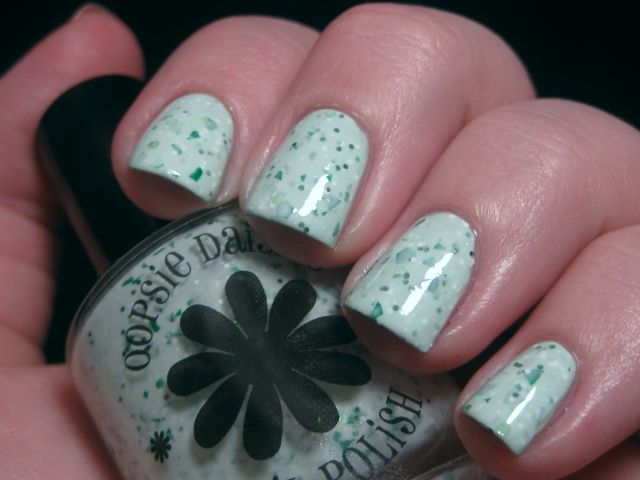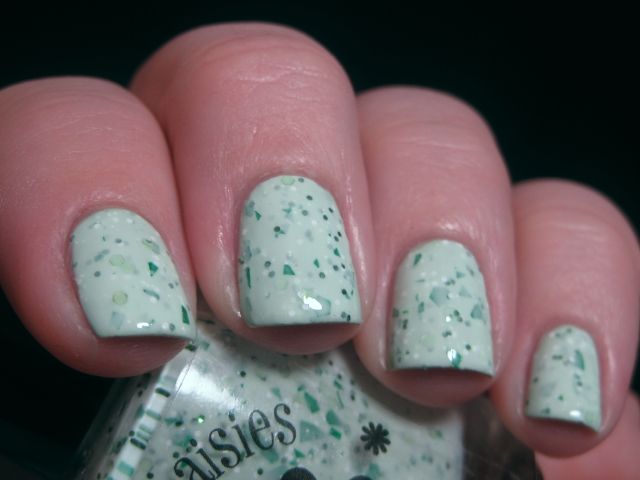 Illamasqua Milf. Yellow-leaning mint green creme with a fantastic formula. I adore Illamasqua cremes.
Lynnderella Attitude Adjust-mint over American Apparel Office
. This was the first Lynnderella I ever wore. I got it back when she was still selling from home and I thought I hated all chunky glitter and this one was the only one I could tolerate (although I did purchase Connect the Dots, Ruby Red Ruby, Mercury's Rainbow, and Thank Blue for good measure at the time). The shimmer and color shifting glitter are delicious! My how my tastes have changed... Lynnderella polishes are available in her
eBay store
.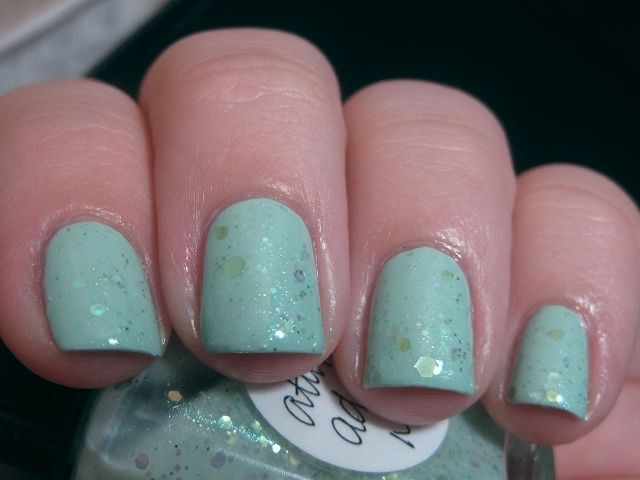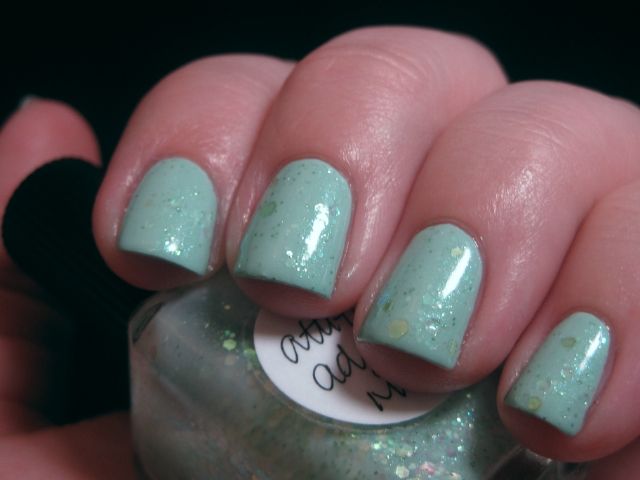 American Apparel Office. The perfect true mint green creme in my opinion. The formula is opaque and wonderful.
Did you all enjoy the minty refreshment? Thanks for looking!