OMG...this duo rocks my socks! How is that for a start? I deliberated on getting these for almost a month. I kept telling myself I didn't need them....I had similar things...I would layer with other stuff to get a similar look. Well, eventually I talked myself into pulling the trigger and boy am I glad I did (thankfully
Llarowe
still has them in stock!). This set is so perfect together. SO PERFECT!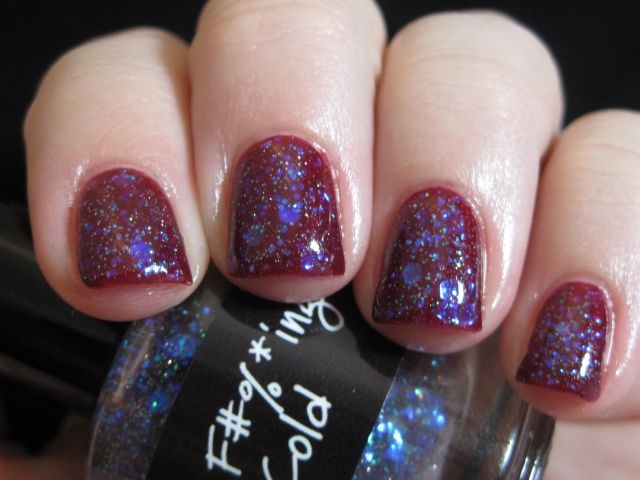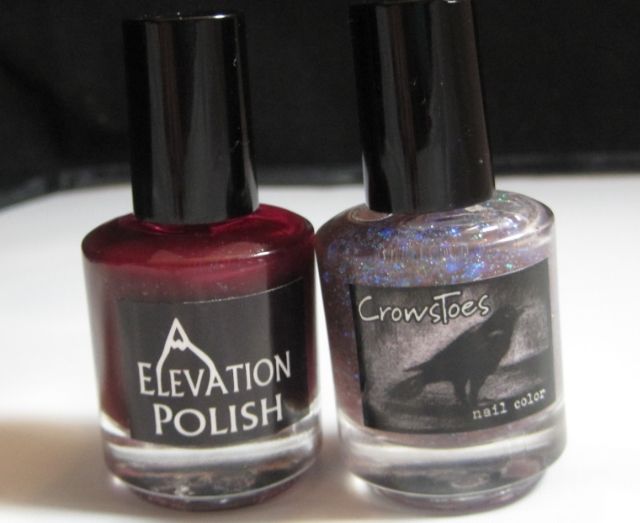 So first up I have swatches of
Too F#%*ing Hot
which is the brainchild of Lulu from
Elevation Polish
. This is a deep red jelly with chunky black and red shimmer. It even had flashes of purple or blue in there, so pretty! I used 3 coats here. It is truly lovely on its own.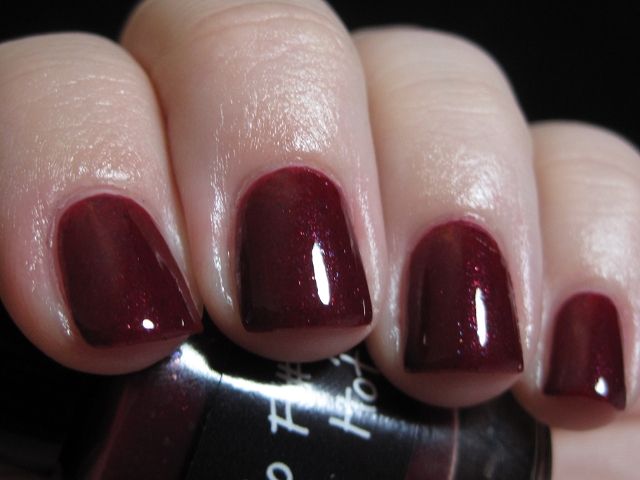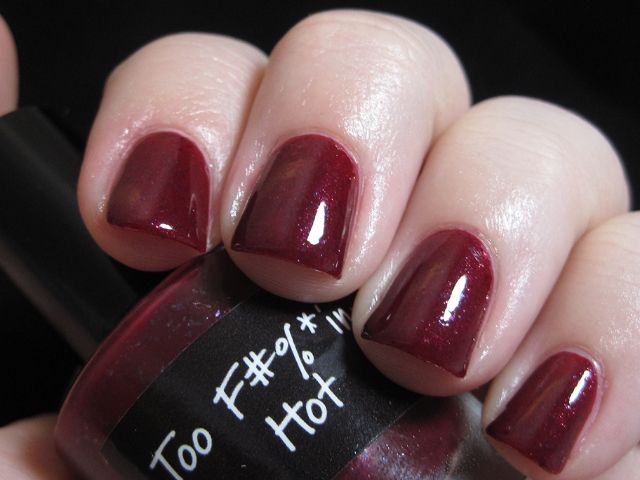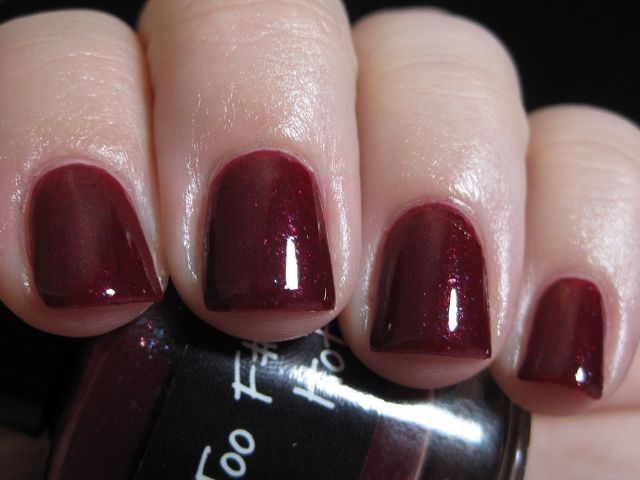 Too F#%*ing Cold
(by Lauri from
CrowsToes
) is a combo of disco glitters and holo glitters in a slightly blue tinted base. I thought for awhile "I don't need this one, I have Lynnderella Bride of Franken". WRONG. This is leaps and bounds better than Bride of Franken to me. It is amazing! I think it is the addition of holo glitters that make it pop. This is 1 coat over
Too F#%*ing Hot
.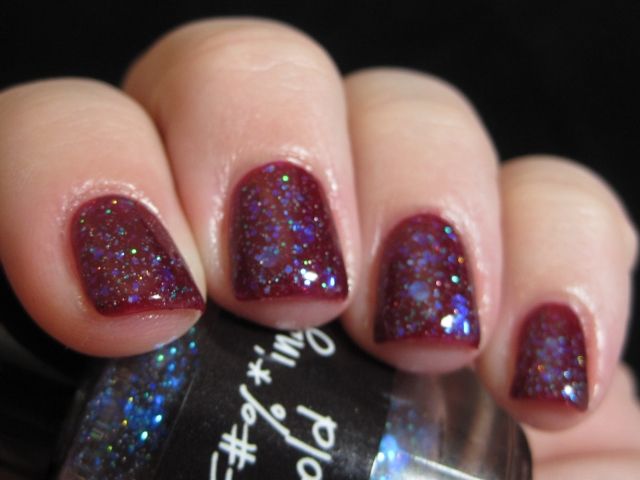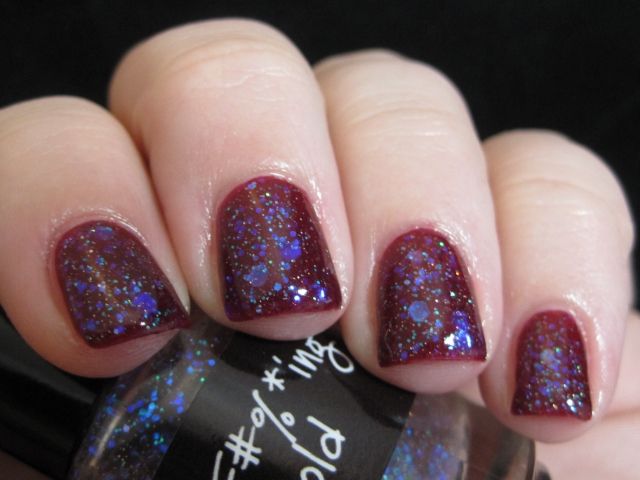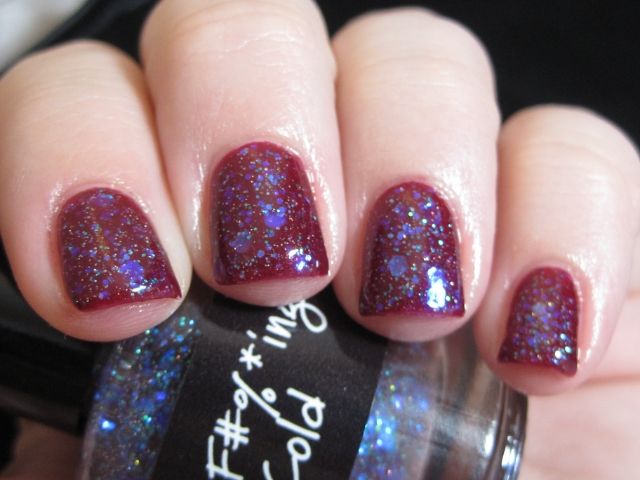 The
Elevation Polish/CrowsToes Collaboration Duo
is still available from
Llarowe
, but it is limited edition , so snag it while you still can! Thanks for looking everyone!