Hi everyone! In case you didn't know,
Essence
puts out some really beautiful polishes and they are are super cheap (found at Ulta in the U.S.).
Oh My Glitter!
is one of my favorites and it is in the core collection, so I thought I would share it with you guys today. Be sure to check out what
Kathy
and
Kristy
have going on as well!
Essence Oh My Glitter!
is a lighter purple with gorgeous gold, pink, and blue shimmer. It is pretty in the bottle and on the nail...there is no hidden shimmer here. Isn't the shimmer to die for! So complex and amazing for a drugstore brand, in my opinion. I would also like to add my thoughts on the name: why is it called Oh My Glitter! when there is no glitter in the polish? Strange I tell you...strange. But trust me...it is definitely not the worst named Essence polish that I've seen (that honor goes to Gorgeous Bling Bling...really Essence? Really??).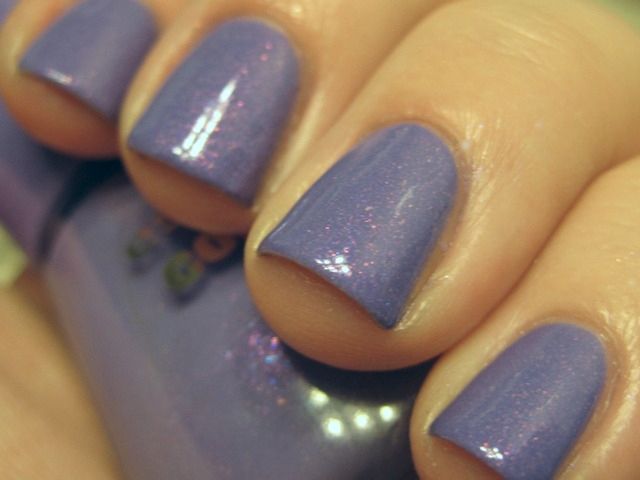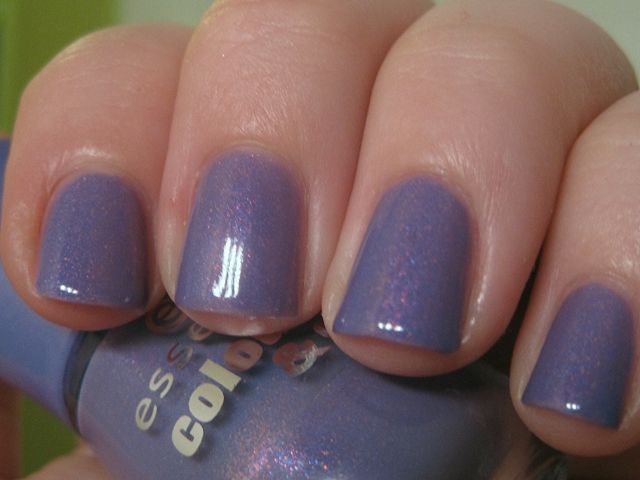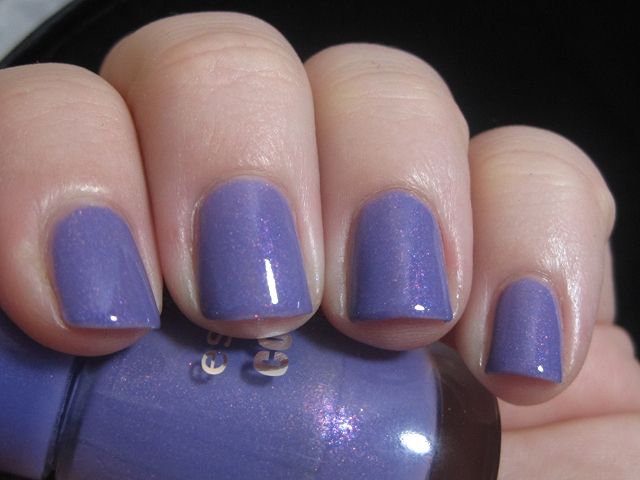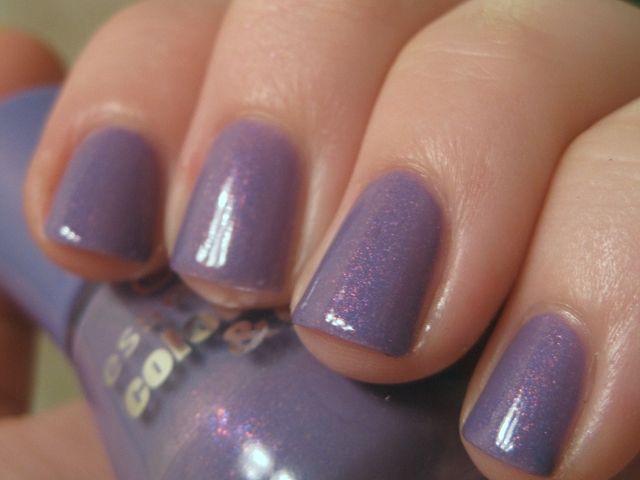 As I mentioned, Essence cosmetics can be found at Ulta in the U.S. (and I believe in some drugstores in different areas of the country, but not in any local ones where I live). Internationally, I know that Essence is available in different areas across Europe and in Australia as well. Thanks for looking everyone!