Hi everyone! So I'm not sure if any of you saw the recent
American Apparel deal
an eBay seller had going on (get 17 American Apparel cremes for $15.99 shipped) but I thought it was a steal and grabbed a set for myself. It is still available, so if you are looking for some good quality cremes, I highly taking advantage of this deal. I wanted them to increase my range of cremes colors for nail art purposes, so I thought it was only right if I did some nail art with them when they arrived. I used a few from that order as well as some American Apparel cremes that I already owned for this mani. I wanted a bright, summery palette, and I think these colors fit the bill.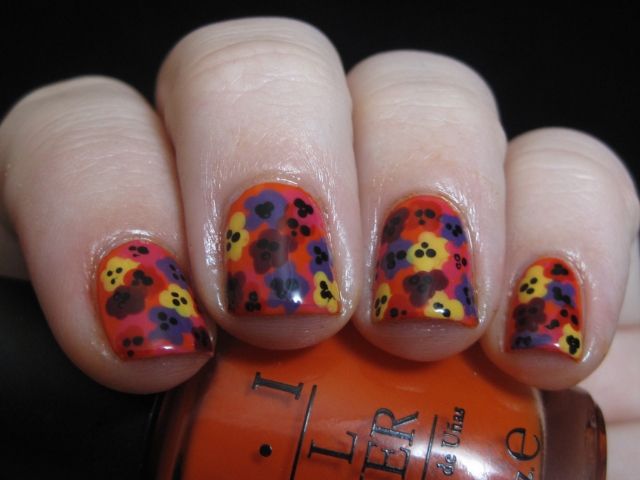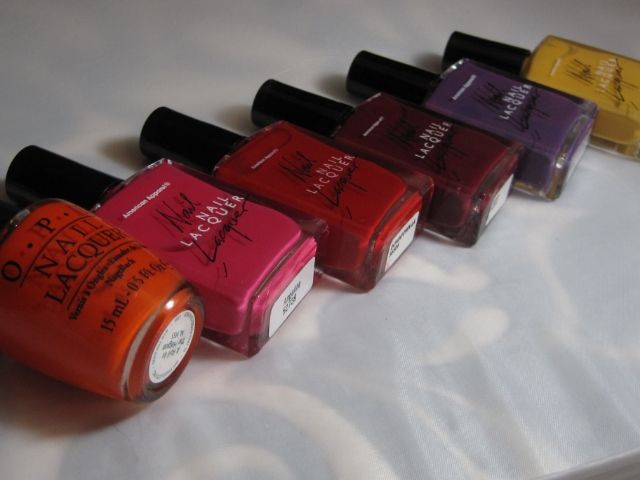 So recently, one of my Instagram favs
danilouwho
posted a mani like this and I told her I was going to copy her. I don't know that mine turned out quite as good as hers, but I was pleased with the result. Hey also, she FINALLY started a blog so go check her out here:
Dani's Manis
I started off with a base of OPI A Roll in the Hague (the only non-American Apparel Polish). Then I used my dotting tool and just...made flowers. There is no real science to it really, just sort of free form flowers randomly all over the nail. I did one color at a time on all of my nails and then moved on to the next color.
Here are the colors I used (plus Hassid for the black centers):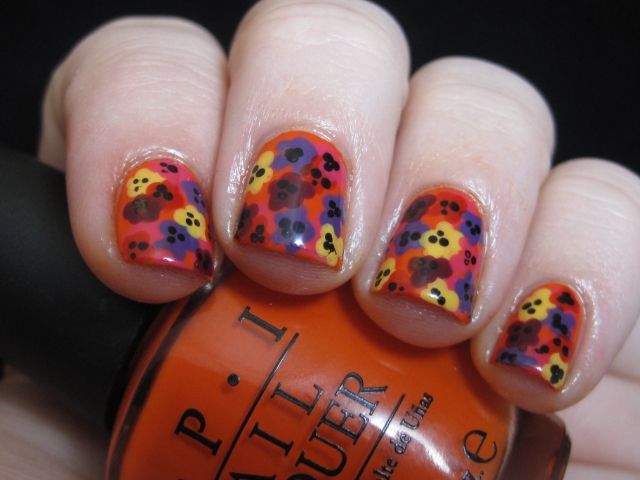 So what do you think about this free-form nail art? I think it is something that anyone could do with any colors...there are endless possibilities. Thanks for looking everyone!