Hi all! I have the last of the polishes from the CrowsToes springTHIS collection for you today. I have really enjoyed wearing each and every one of these beautiful polishes!
Season of the Witch
. This polish has a black jelly base with colorshifting microflakies that shift from green to purple. This polish gets opaque on its own, so no need to layer! This is 3 coats.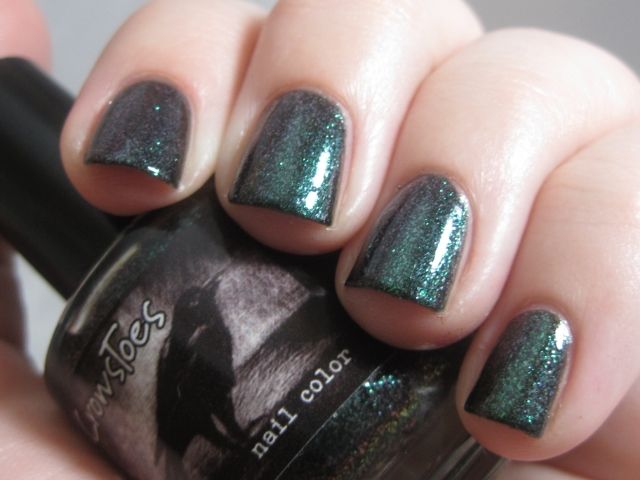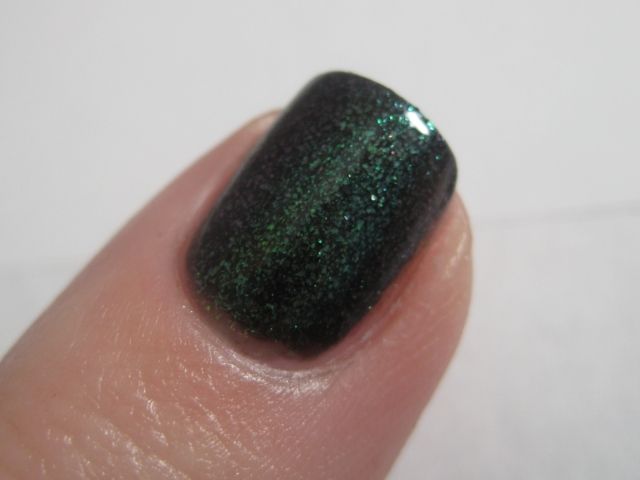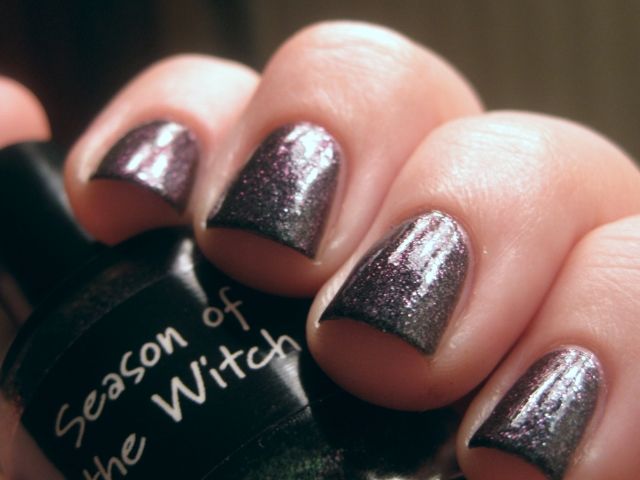 Birthday Suit. This polish is a nude shimmering base with amazing color shifting shimmer that shifts from pink -bronze- gold. Everyone who saw this polish thought it was so wonderful and versatile. Everyone needs a good nude polish...and why not have one with a fun twist? I decided to layer 2 coats over OPI My Very First Knockwurst, mainly to hide the nail line. I was a wee bit concerned about what it would look like with my skin tone (I tended to think it would look better on warmer toned girls) but I was pleasantly surprised at how flattering it was!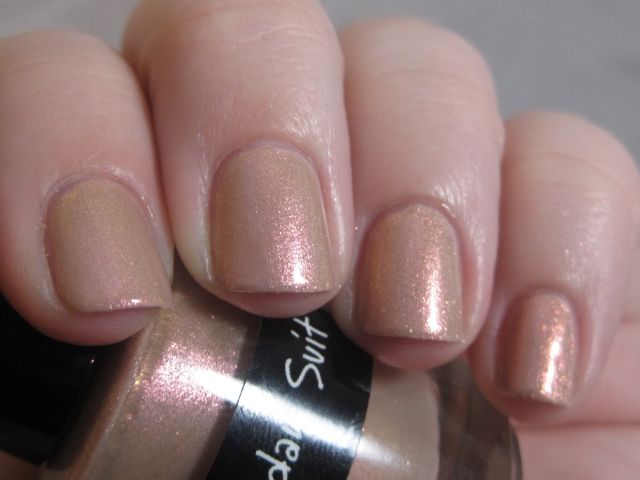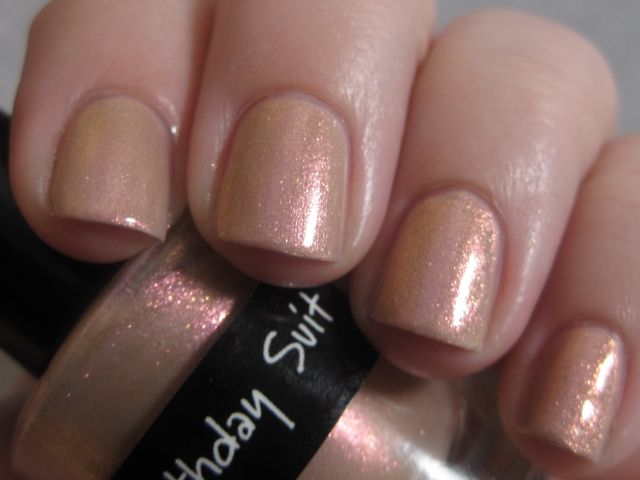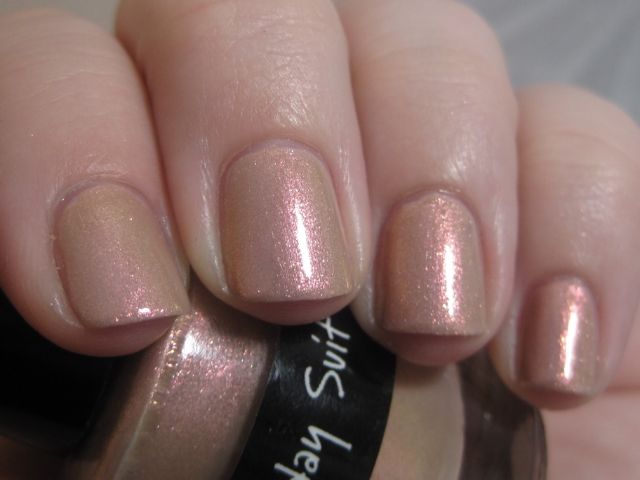 Tequila Sunrise. This is a pink jelly base with a duochrome shimmer that goes from pink-green-gold. I chose to layer this one also, and I layered over a coordinating pink jelly, OPI Too Hot Pink to Hold Em. This polish is similar to Lil' Miss Cyanide in that the duochrome is more apparent in real life. This polish does have the tendency to show brushstrokes if you aren't careful with application, so keep that in mind when wearing it.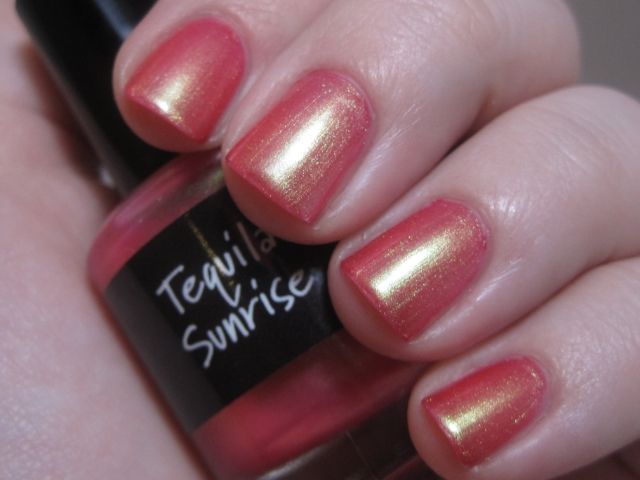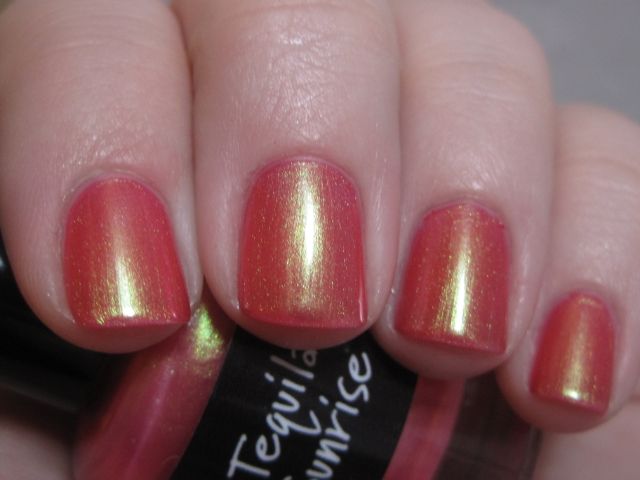 CrowsToes polishes, including the springTHIS Collection, are available from
Llarowe
and
Overall Beauty
. Thanks for looking everyone!!
*products provided for my honest review