Hi everyone! I was fortunate enough to snag ONE of the new super holo Enchanted Polish multichromes from the Time to Pretend Collection at their last restock. Kids, I believe, Is a super holo version of Magical Mystery Tour. The multichrome aspect of this polish is similar to Ozotic 505, Hits Mari Moon Cutie Pie, or Sally Hansen Turquoise Opal,with a strong holographic effect added. The colors shift from turquoise/blue/pink/gold. And the best part...no undies required! This is 2 coats, no undies.
Indoor light. The colors are so pretty and shifty!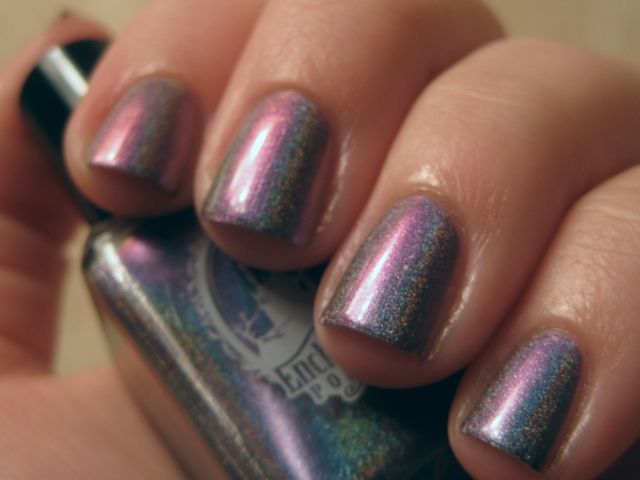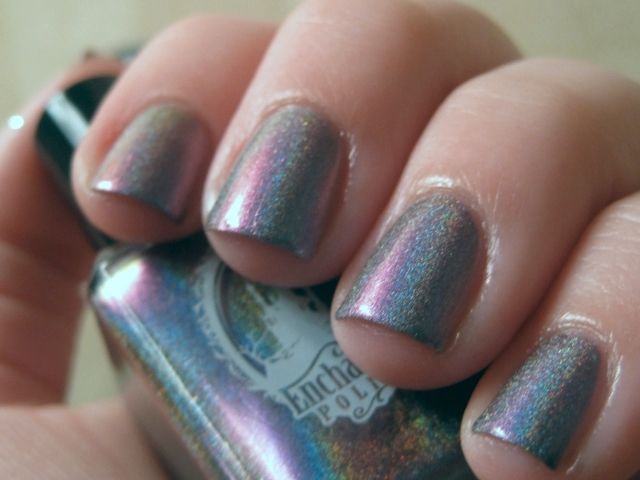 Sunlight
Shade
Sorry for the excessive amount of pictures...it is just so pretty! Enchanted Polish is available from their
Big Cartel shop
as well as from
Llarowe
(although this collection has not come to Llarowe yet). These polishes sell out really fast, so be sure to check out restock times so you can snatch them up when you can! Thanks for looking everyone!