Green Thumb of Doom...that sounds like a good name for my gardening skills. That or black thumb. Either way...stuff just dies when I try to grow it. CrowsToes Green Thumb of Doom, another polish from the springTHIS Collection, is a green jelly with shimmering golden microflakes throughout. It is stunning! For my mani I layered 2 coats of Green Thumb of Doom over L'Oreal Creme de Mint.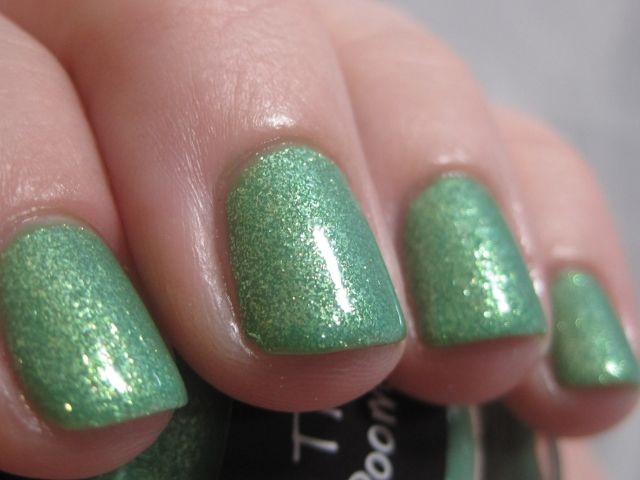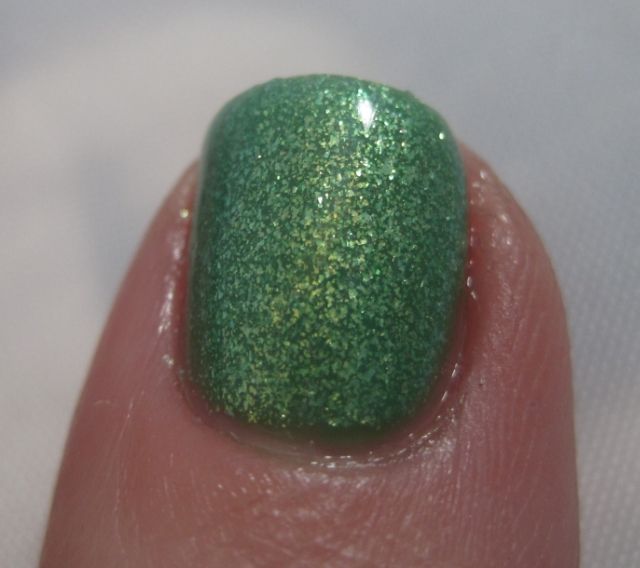 Look how perfectly they match!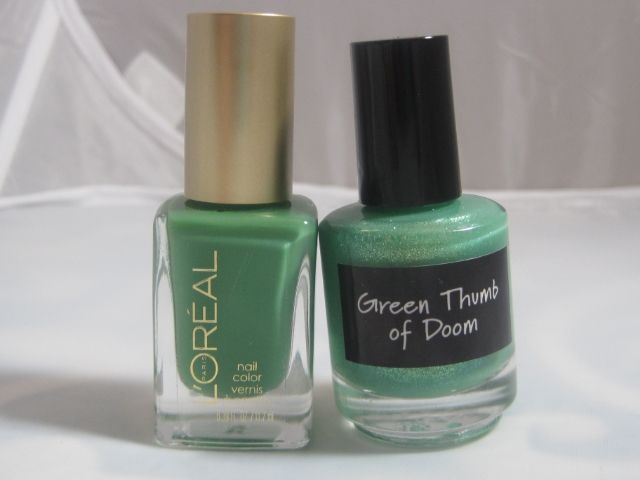 CrowsToes polishes, including the springTHIS Collection, are available from
Llarowe
and
Overall Beauty
. Thanks for looking everyone!!
*product provided for my honest review