Hi everyone! Today I have a duo from the CrowsToes springTHIS collection, Lil' Miss Sunshine and Lil' Miss Cyanide. Both are lovely purples, but the similarities end there.
First up is
Lil' Miss Sunshine
. This polish has a sheer purple base with color shifting microflakies. The flakies have an overall silver appearance, but the color shift almost makes it looks like there are multiple colors of flakies in the base at times. As I said, the base is thin, so I chose to layer it but it could be built up and worn on its own at 3 or 4 coats. The shift would appear stronger over a darker base, but I chose to layer 2 coats over a similar color, L'Oreal Lilac Coolers. The formula is nice and spreads very easily.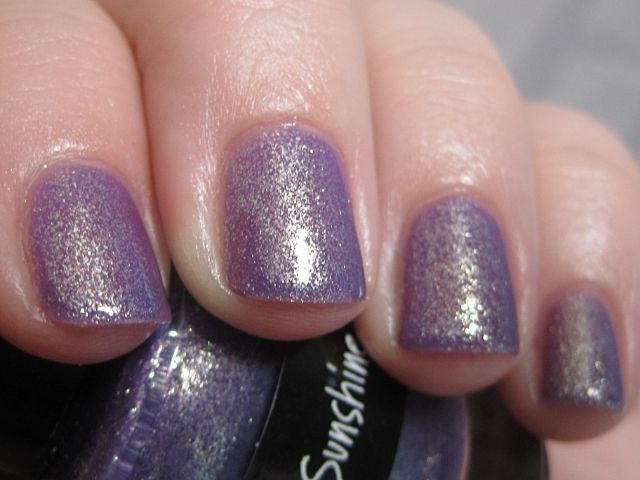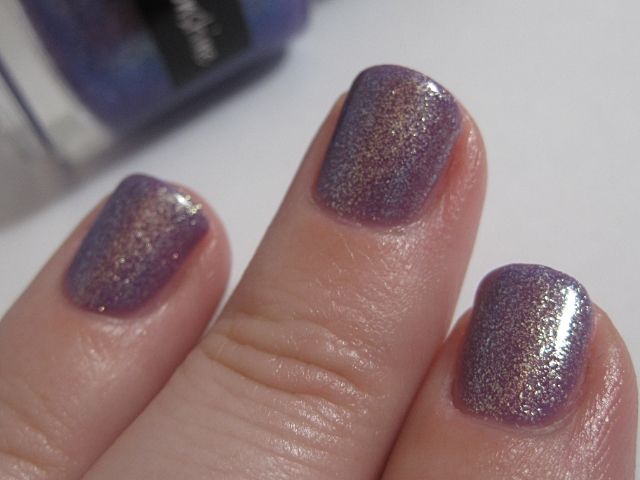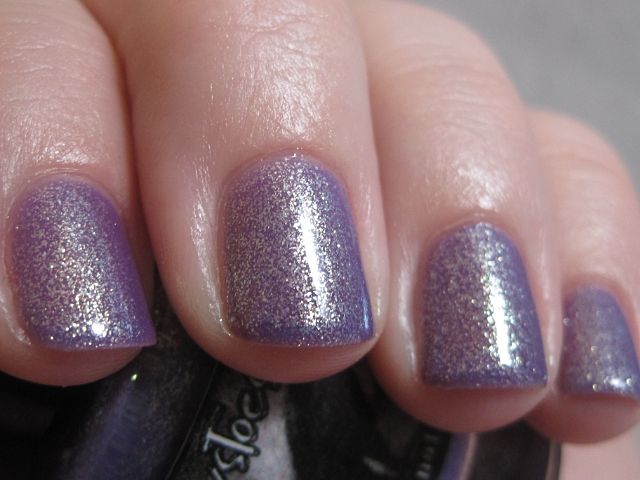 Lil' Miss Cyanide
is the second part of this duo and it has a light purple base with a very strong lavender-green-gold shift. Now I mention this shift is strong...it truly is. I have to say that I had much difficulty in photographing this polish. The shift appears in pictures but it looks very slight. Let me assure you that in real life it is VERY apparent. The base of this polish is also thin and I chose to layer it over OPI Funky Dunkey. I will caution you to be careful with application of this polish as it can show brush strokes.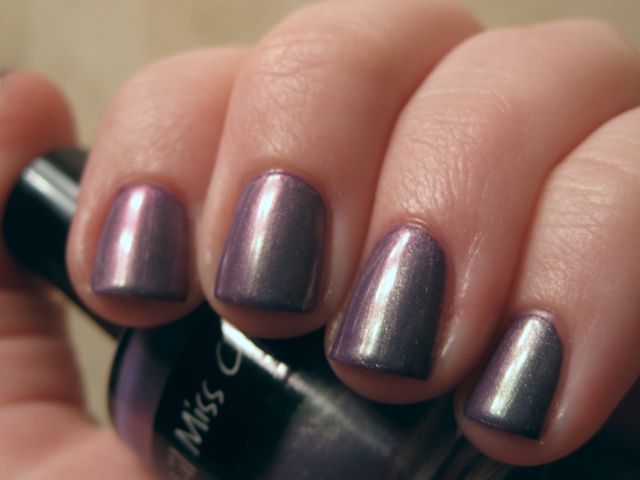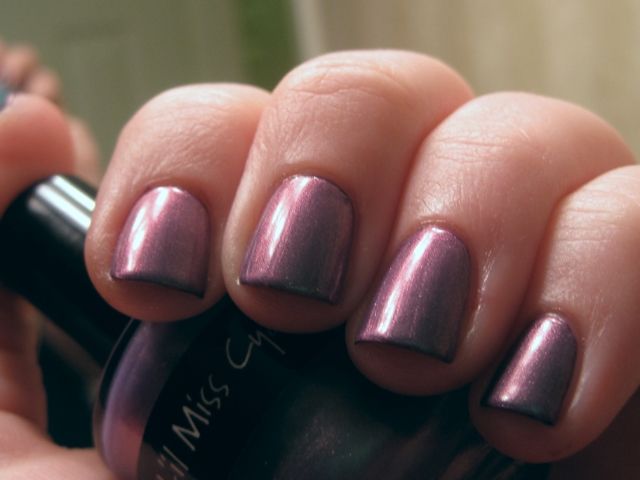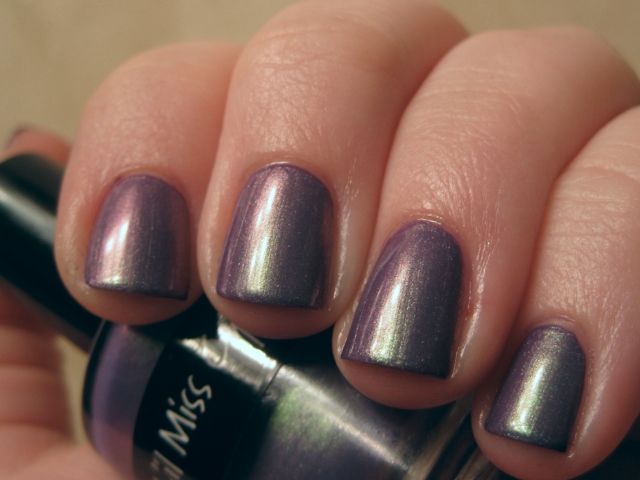 Also...to prove to you that I am telling the truth..some truly terrible iPhone pics that show the true look of the amazing green flash of this polish. This is how strong the duochrome really is!! Now why my iPhone will pick it up and my real camera will not...well that is still a great mystery...
CrowsToes polishes, including the springTHIS Collection, are available from
Llarowe
and
Overall Beauty
. Thanks for looking everyone!!
*products provided for my honest review