Hi everyone! I have another beauty from Shimmer Polish today called Jasmine. Jasmine is a mixture of aquamarine and green glitter with a few orange, gold, blue, and red glitters thrown in. The formula goes on really smoothly and the polish is easily smoothed out with topcoat. I layered 1 coat over Catrice No Snow Patrol, a medium teal, for my mani.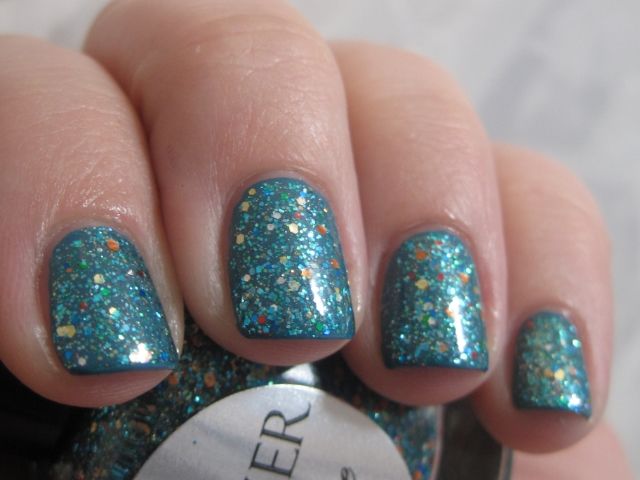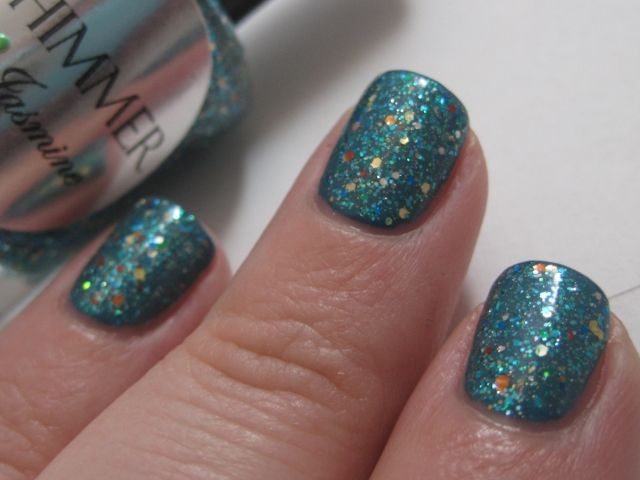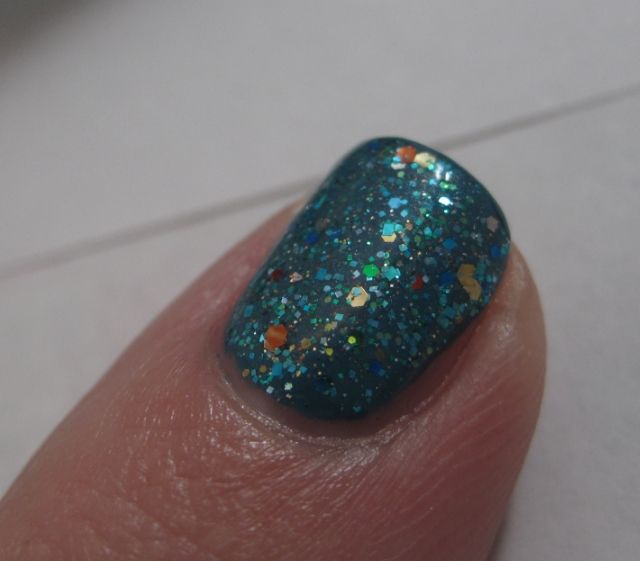 After I came home from work, I decided to do some stamping for day 2 of my mani. I stamped with China Glaze 2030 and one of the new Cheeky XL plates, Wild at Heart. I think this image is cool...it sort of looks like I went to town with a striping brush.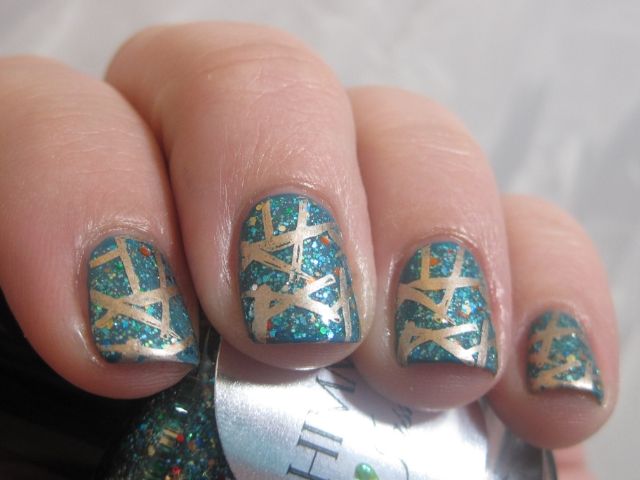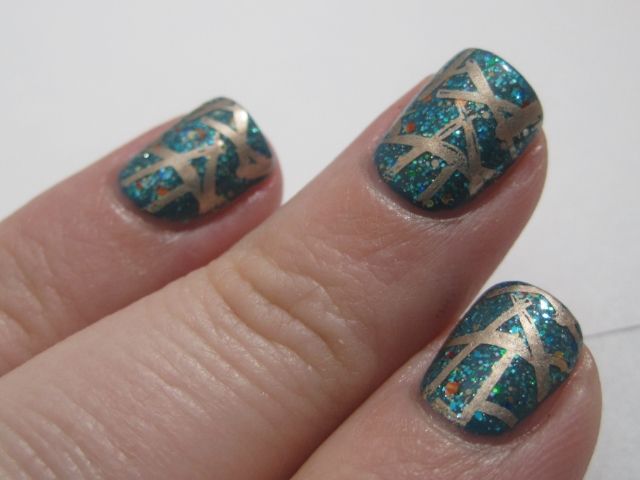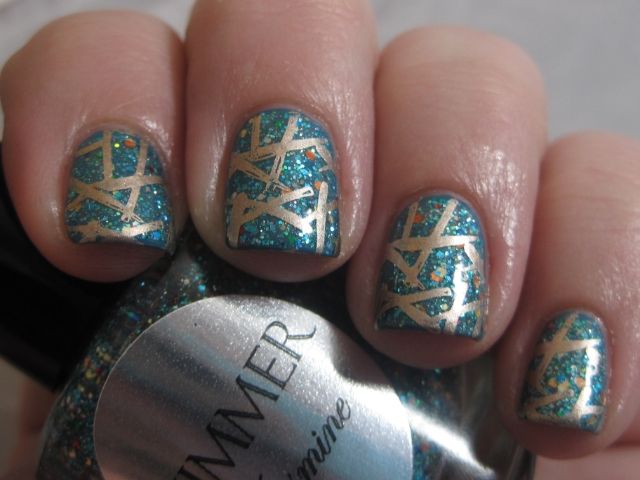 Here is the image I used as well as a larger shot of the plate. It has some super cute designs on it!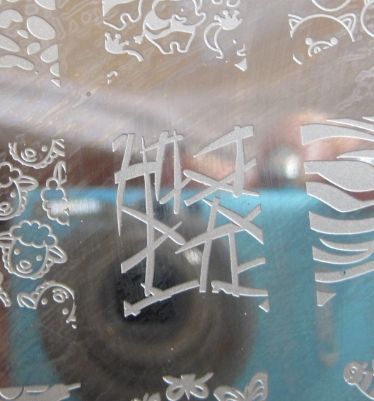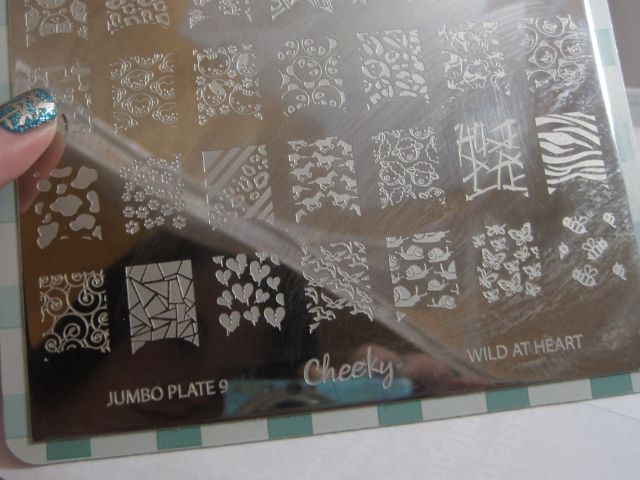 Shimmer Polish is available from creator Cindy's
Etsy Shop
and you can find a multitude of swatches on her
blog
to create tons of Shimmer lemmings! I got the new 2013 Cheeky XL plates from
Amazon
(yes they are FINALLY there!! Woohoo!!). Thanks for looking everyone!
*Shimmer Polish Jasmine provided for my honest review