Hi everyone! So...this mani is sort of random but I wanted to do it as soon as I got the new Cheeky XL Home Sweet Home plate. It is spring going on summer and that IS when all of the lovely roadside vegetable stands here in the South are overflowing with home grown goodness...so I figured even though it is random, it is appropriate. What's sad is this nail art is the only sort of gardening I can do. I like to think I have a black thumb and kill pretty much any plant that is in my care.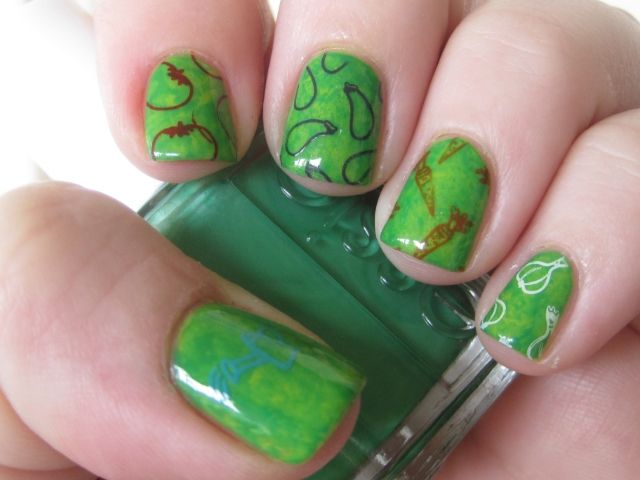 So for this mani, I started off with a base of Sally Hansen Hard as Nails Limestone. Then I used the saran wrap technique and used Essie Pretty Edgy to create a mottled look. After my base colors dried completely, I used the images from the Cheeky XL Home Sweet Home plate to do my mani with the following colors: Garlic (Konad Special White), Carrots (Essence Get Up!), Eggplant (Essie No More Film), Tomatoes (Zoya Sooki), Watering Can (Sally Hansen Insta Dri Brisk Blue).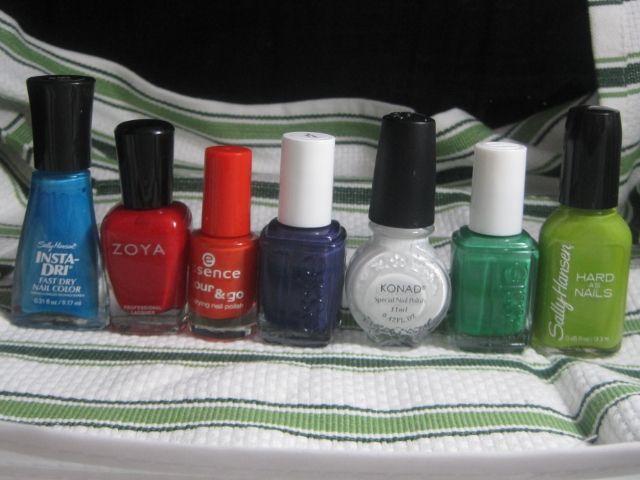 How do you guys clean your plates? When I clean them off with acetone they look all streaky like this!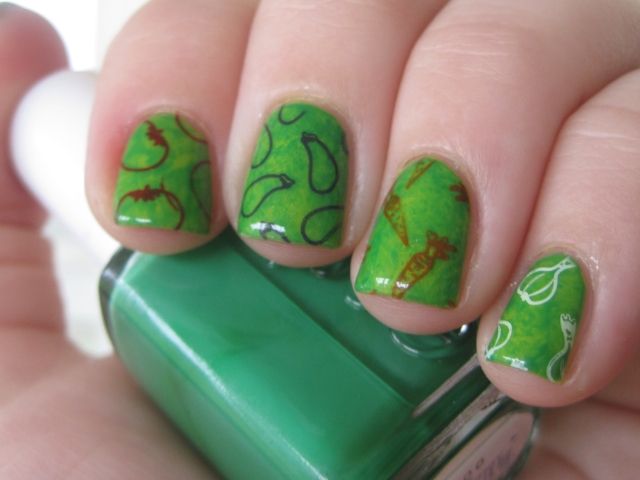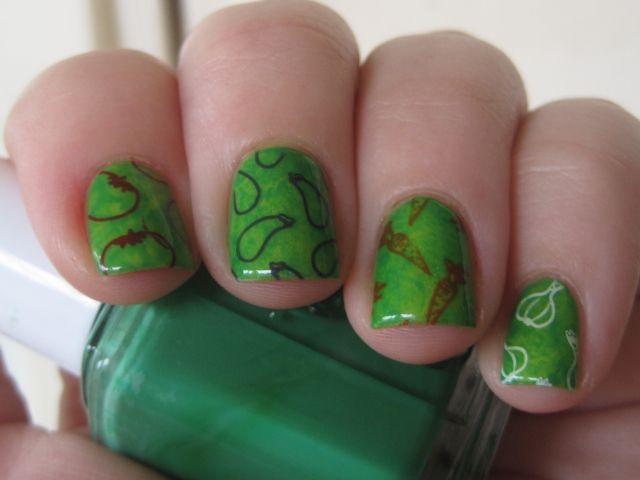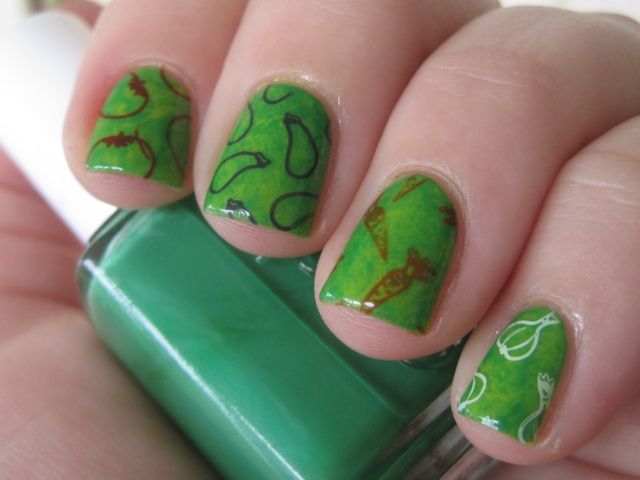 So what do you think about my quirky mani? I think is is fun...if not a little strange. As always, thanks for looking everyone!