Hi everyone! Sorry I've been slacking a bit with posts this week. We are going through a major computer system overhaul at work, so I've been pretty much too exhausted to function when I get home (physically and mentally). Funnily enough, I still do my nails because it sort of zens me out when I'm like that.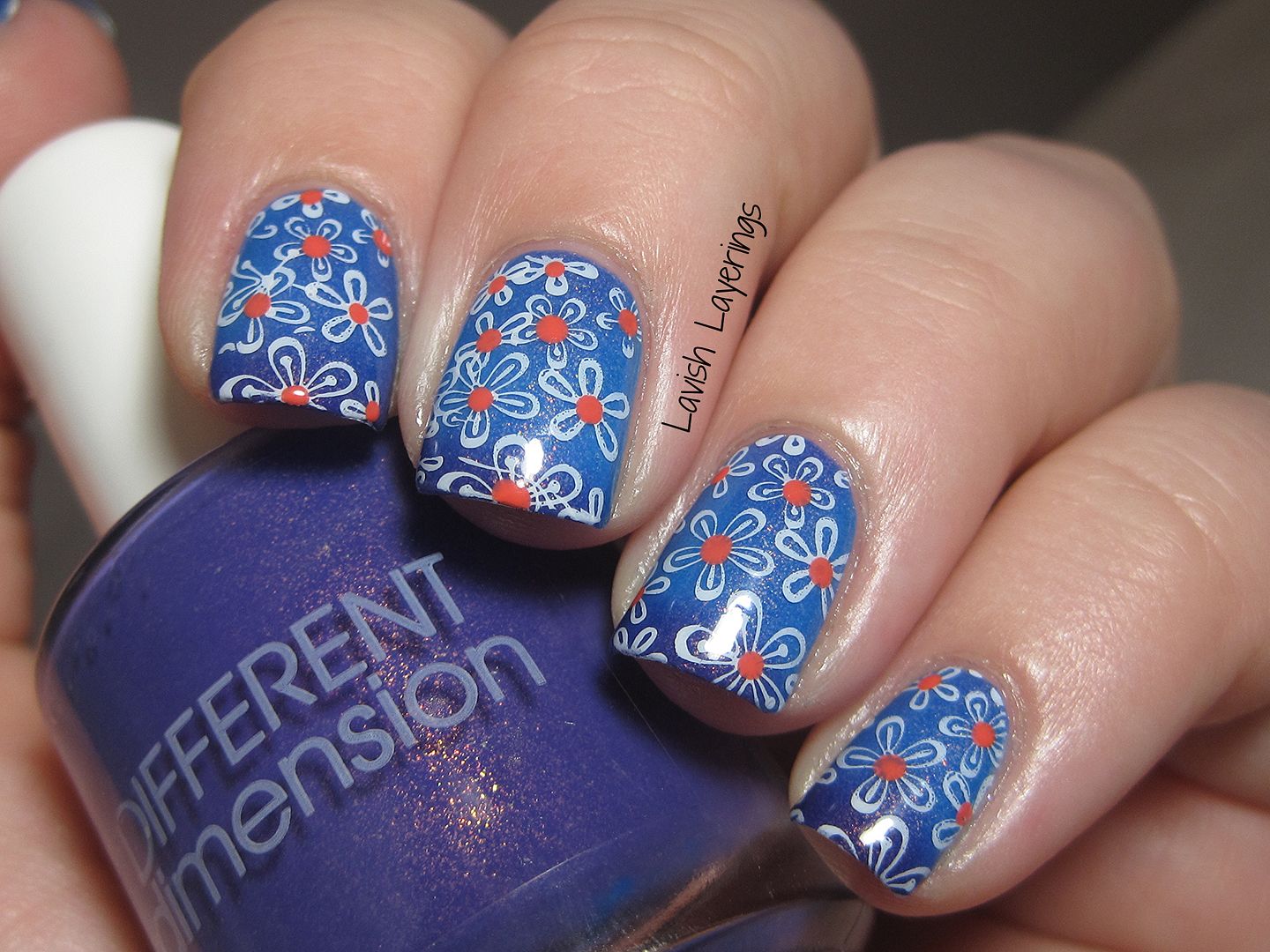 Today I have a super gorgeous thermal polish from
Different Dimension's Spring Collection
called
Have a Grape Day
. The base goes from purple (cold) to bright blue (warm) and has a fantastic orange/pink shimmer throughout. I read initial reviews of this collection and bloggers mentioned that the formula was sheer and jelly-like, but the formula of my bottle was more creamy and opaque. I'm not sure if there was a formula change since the inital polishes were sent to be reviewed by bloggers or if this is just an anomaly of my bottle, but it was completely opaque in 2 coats. I added a teensy bit of thinner to the polish because I found it a tad thick at first, but then it applied like a dream. This polish wouldn't even have to be a thermal for me to love it because it is so gorgeous cold or warm, but that is just an added bonus. This is my favorite thermal to date in my collection.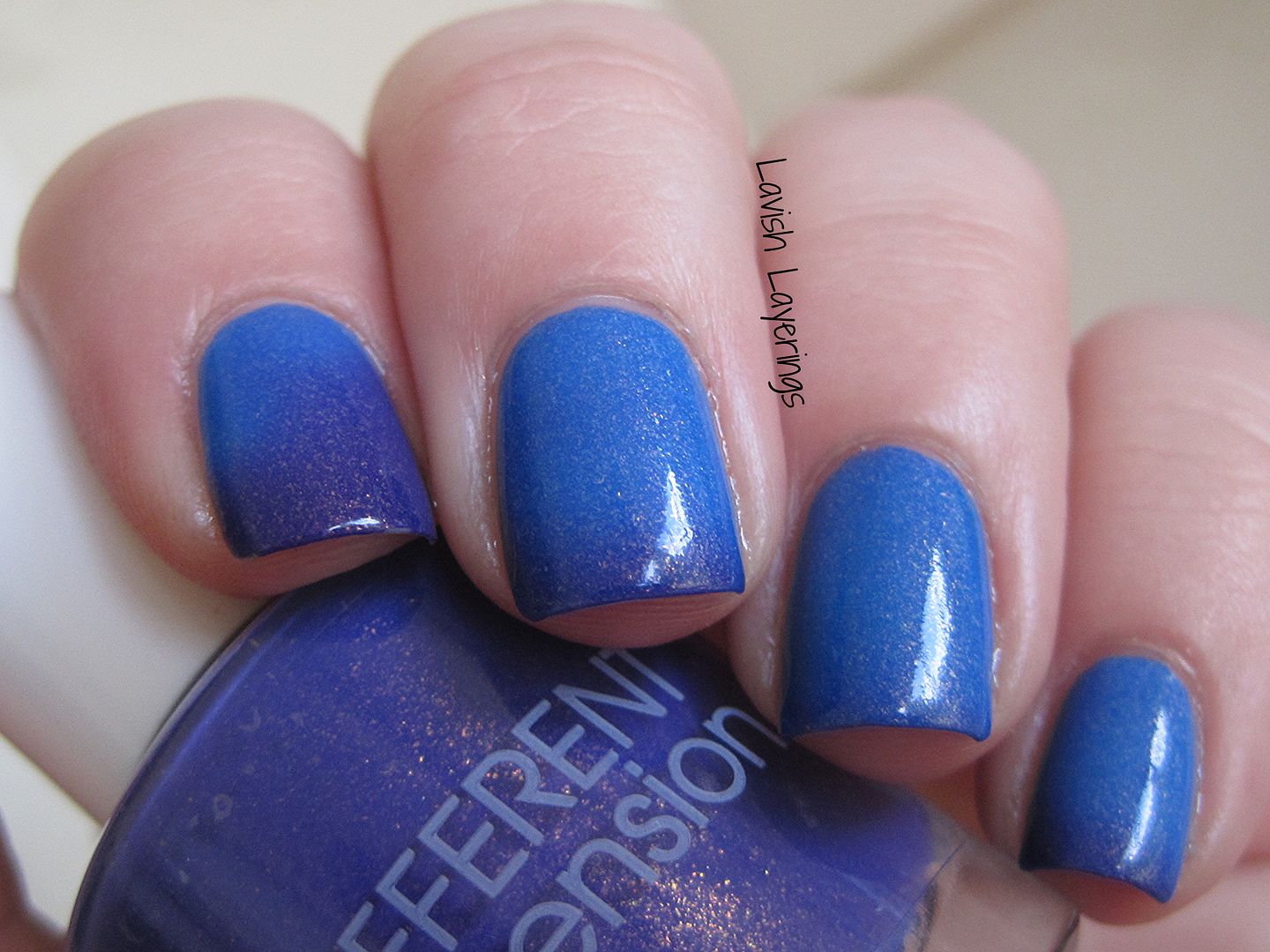 After I wore if by itself for a day, I decided to add some stamping. I used
Bundle Monster plate BM-205
and
Konad White
for stamping and then added dots of
OPI Toucan Do It If You Try
for the flower centers.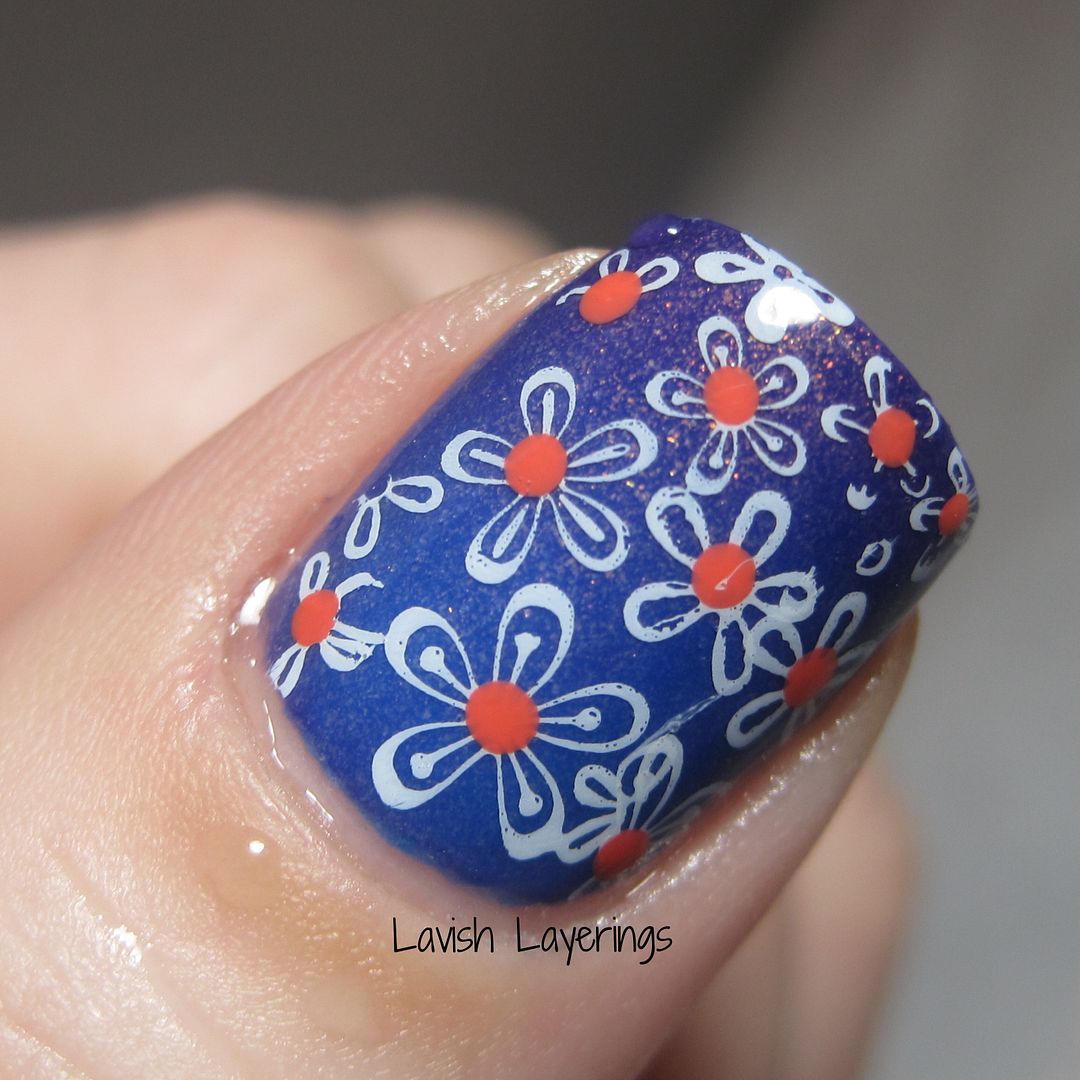 Different Dimension
polishes are available from their Etsy Shop as well as
Llarowe
(US),
Mei Mei' Signatures
(Singapore), and
Rainbow Connection
(UK). Follow them on
Facebook
and
Instagram
to see updates on restocks and new collections as well as to see lots of swatches.