*Purchased by me*
Hi everyone! Today I have a heaping helping of
Elevation Polish
swatch spam to share with you! I'm such an Elevation Polish fan and I've gathered up quite a collection of these lately. All of these but one (Yeti's Oceanside Vacation) are still part of the current line so they should be a breeze for you to get your hands on if you want to try them out.
Puncak Jaya
is a bright robin's egg blue creme with blue and teal shimmer and flakes. The shimmer is more subtle in this polish and only really shows itself in certain lights, but you can see pops of the flakes here and there throughout the polish. And the color is absolutely gorgeous! This is 2 easy coats.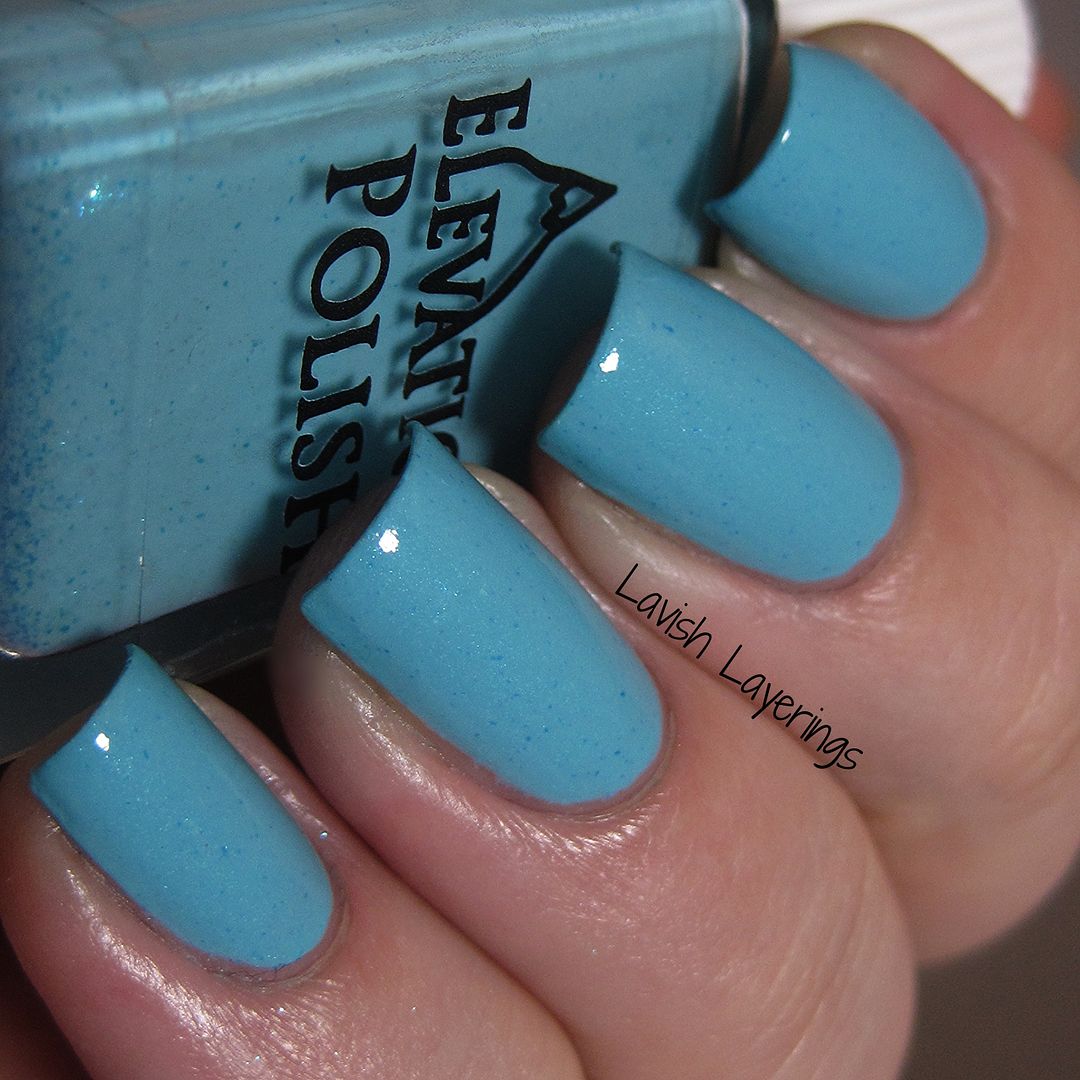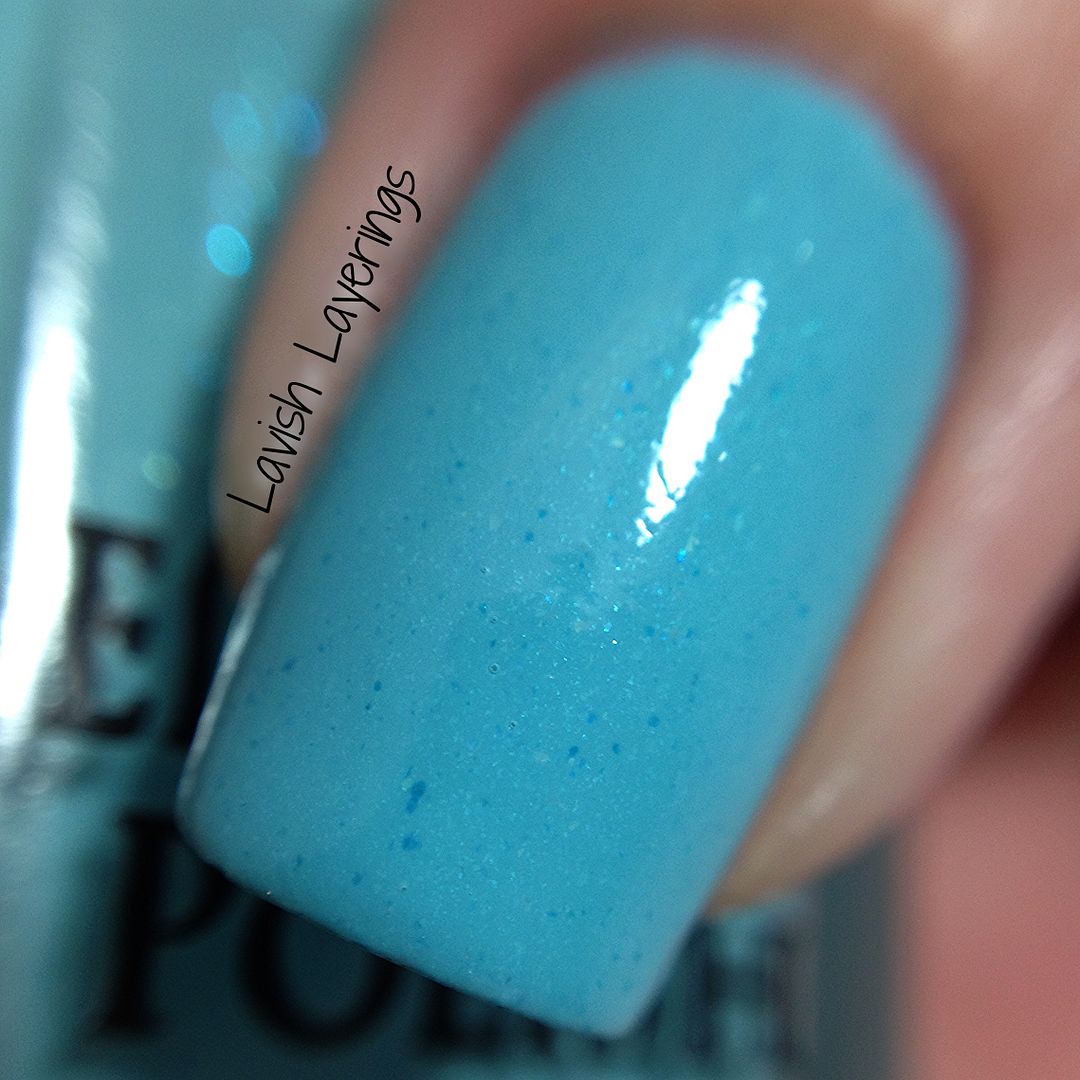 Yeti's Oceanside Vacation
was a limited edition polish that was only available during the month of June. It has a myriad of matte glitters in soothing oceanic aquas, greens, and blues with a dash of purple and even peach. There are even a few stars and large dot glitters thrown in there. Just a gorgeous glitter topper. This is two dabbed coats over Puncak Jaya.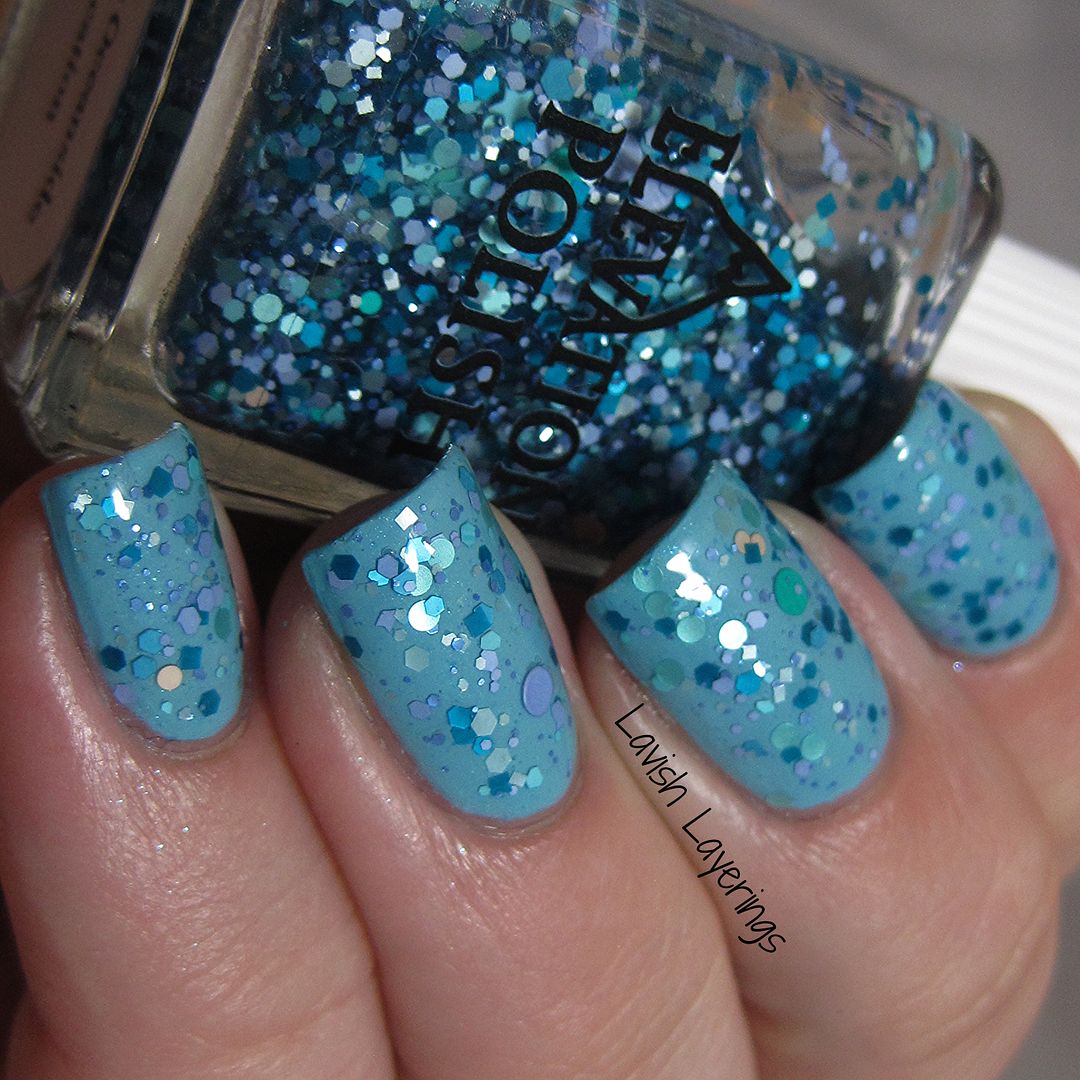 Shilin Stone Forest
is a medium grey creme filled with gunmetal flake shimmer and a subtle holographic effect. I'm not always drawn to greys, but I've found a few lately that have really impressed me and this is one of them! I absolutely adore the sprinkling of holo in this one. This was 2 easy coats.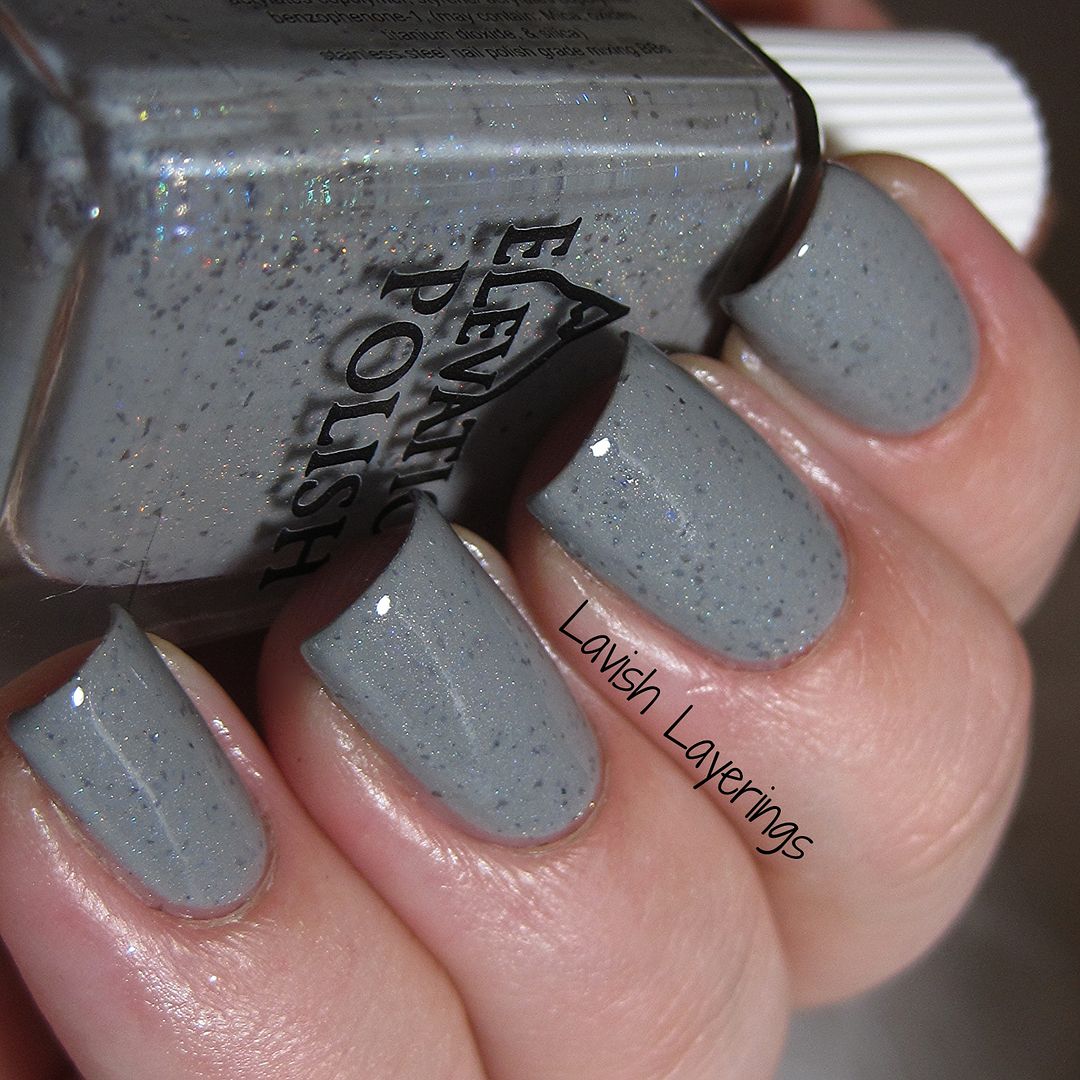 Bohai Sea
is a stunning blue subtle holographic polish. The formula was thicker on this one, but it applied well (pretty much a one coater, but I did 2 coats for good measure). If you prefer, you can always add a dash of thinner to it. Her subtle (medium-density) holos are so gorgeous!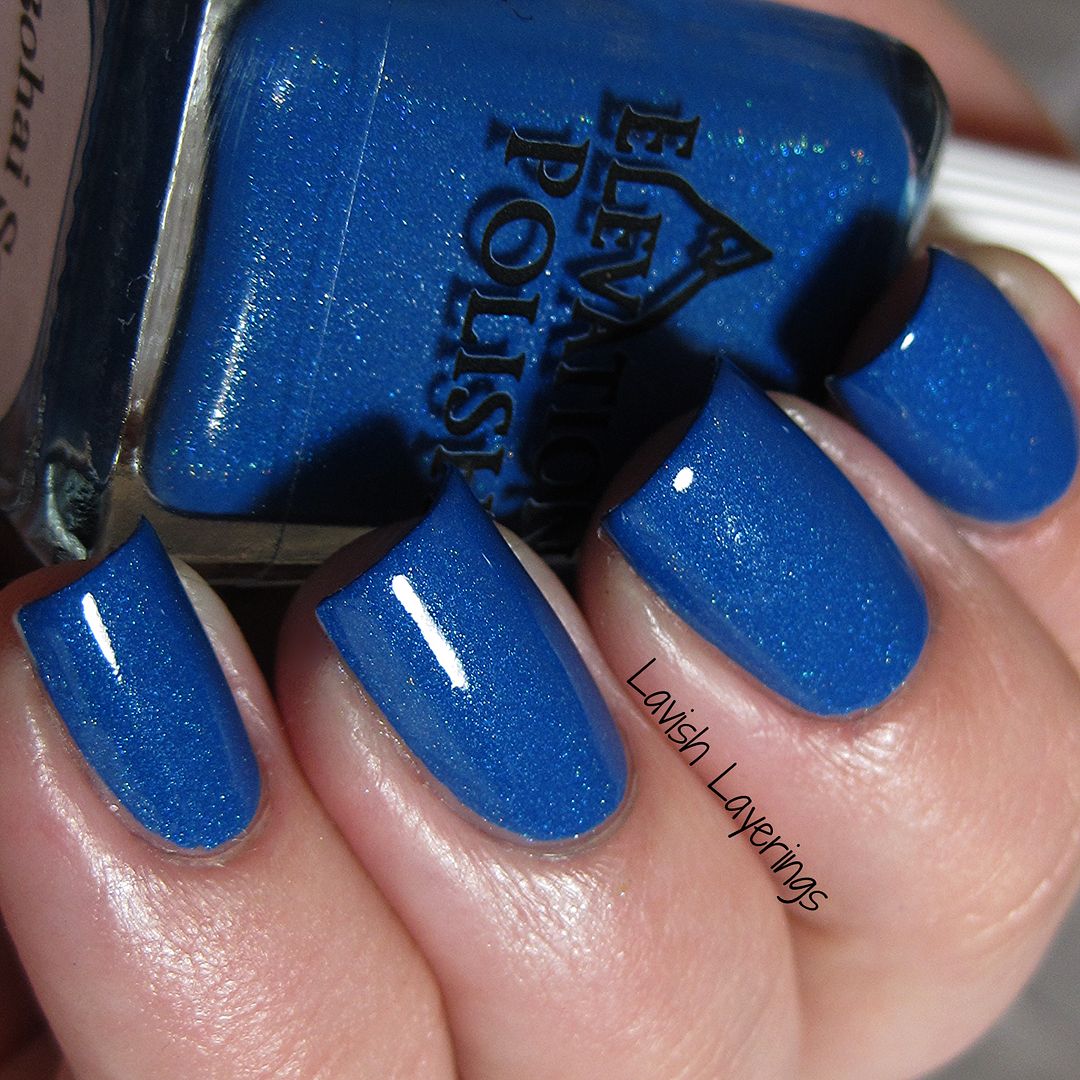 Hinglajgarh Forest (say that three times fast...or at all...) is a grass green holographic polish. The holo flame on this one was more prominent than Bohai Sea, but still more subtle than the really super holo polishes out there. I used 2 easy coats for this one. This color of green is just perfect!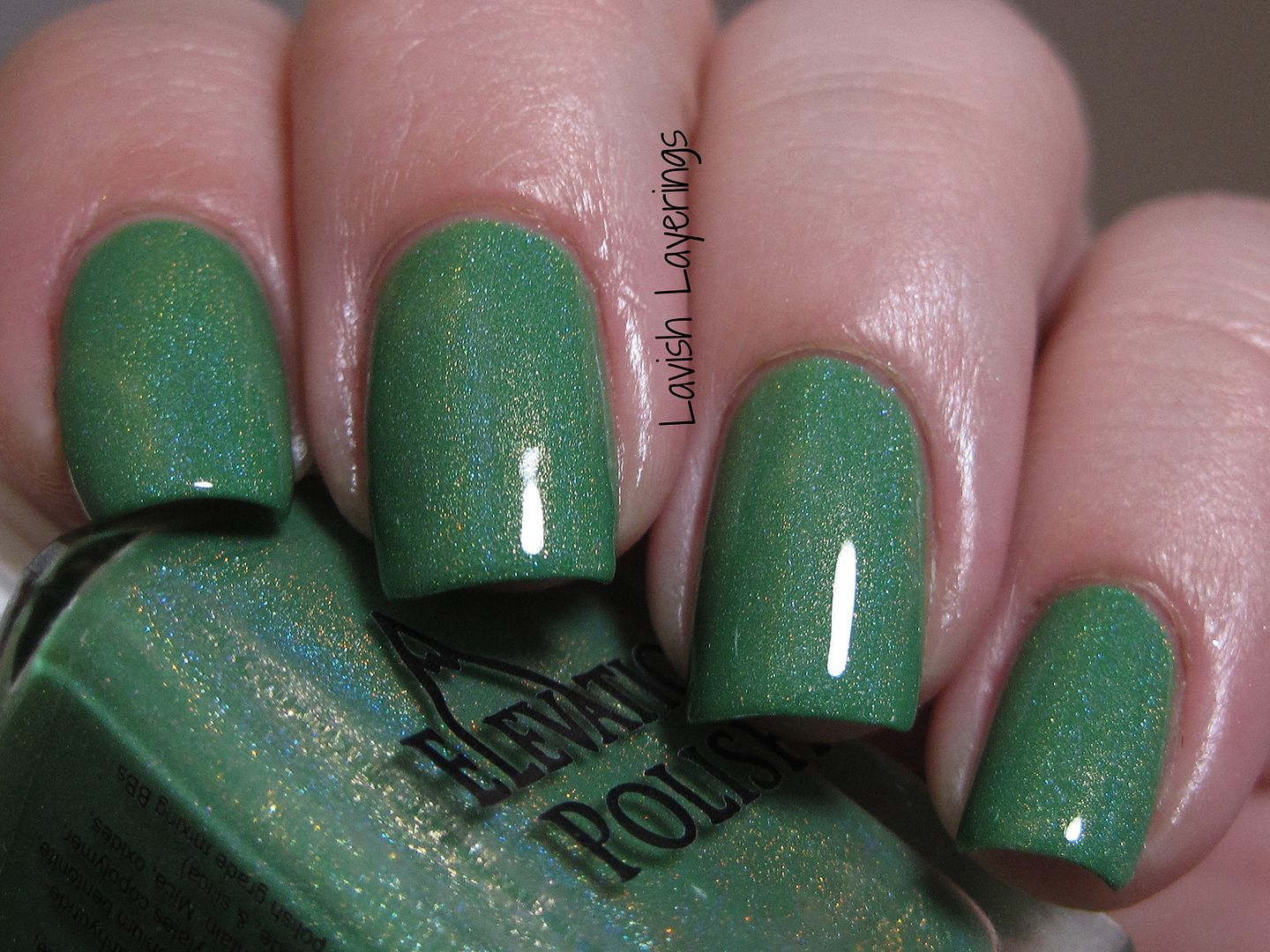 Pointless Forest 2 is a dark teal jelly filled with larger and smaller iridescent glitters. There was such wonderful depth with this polish! It was very easily opaque at 3 thin coats (alternately, you can layer it over a similar base color, but I preferred the depth it had by itself). I did use 2 coats of topcoat to help smooth it out, but it definitely wasn't hard to get smooth.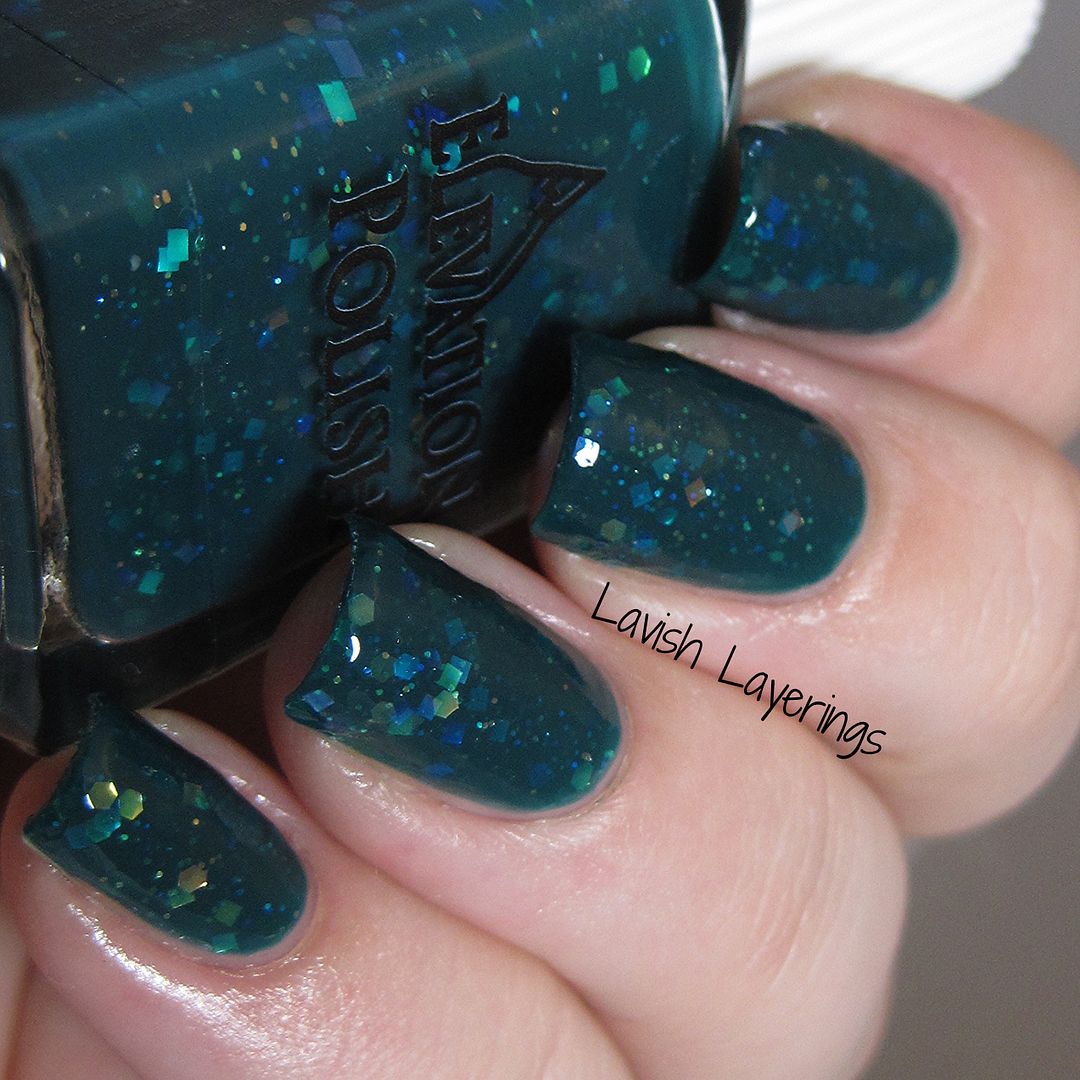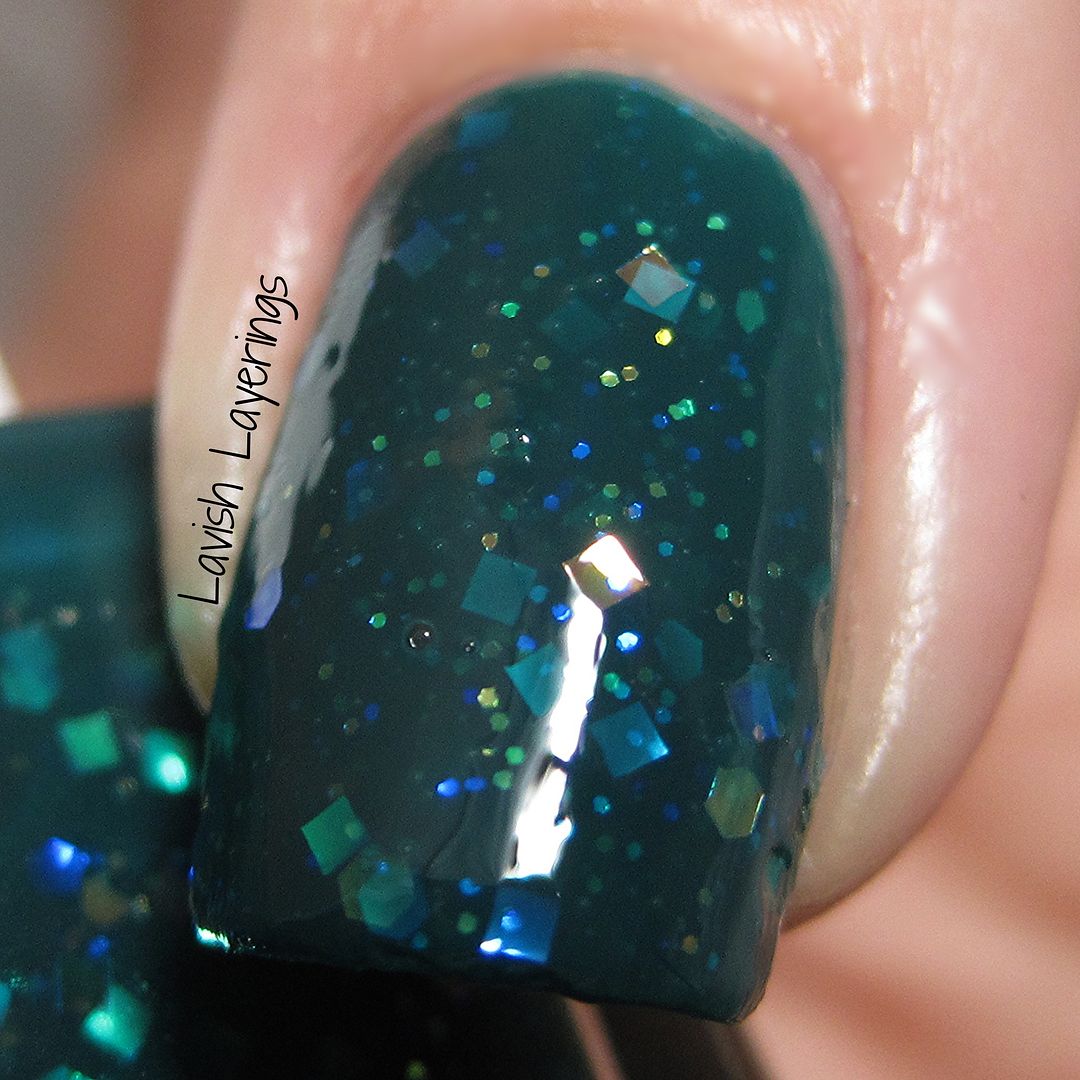 Elevation Polish
is available from creator Lulu's
Big Cartel Store
. She has a lot of info on restock dates and availability on the Big Cartel site as well as on her
blog
. Her shop is restocked on the 7th and 22nd each month unless otherwise noted. Elevation Polish is also stocked at
Llarowe
.
Are you an Elevation Polish fan like me? What do you think of these? Thanks for looking everyone!