Today's mani was inpired by a tutorial and one of my favorite things: CUPCAKES! I have always wanted to try this tutorial and this was the perfect time to do it!
I started off with a base of OPI Sparrow Me the Drama. I used OPI Mermaid Tears for the "cup" with a pink striper for the stripes. I used China Glaze Ruby Pumps for the cherry and a purple and blue striper for the sprinkles. Then (and this doesn't show up in pictures as well) I used a fine paint brush and dabbed Sephora for OPI Wild About Shimmer (dupe to China Glaze White Cap) onto the frosting to give it, well, a frosty look. It looked really pretty in real life!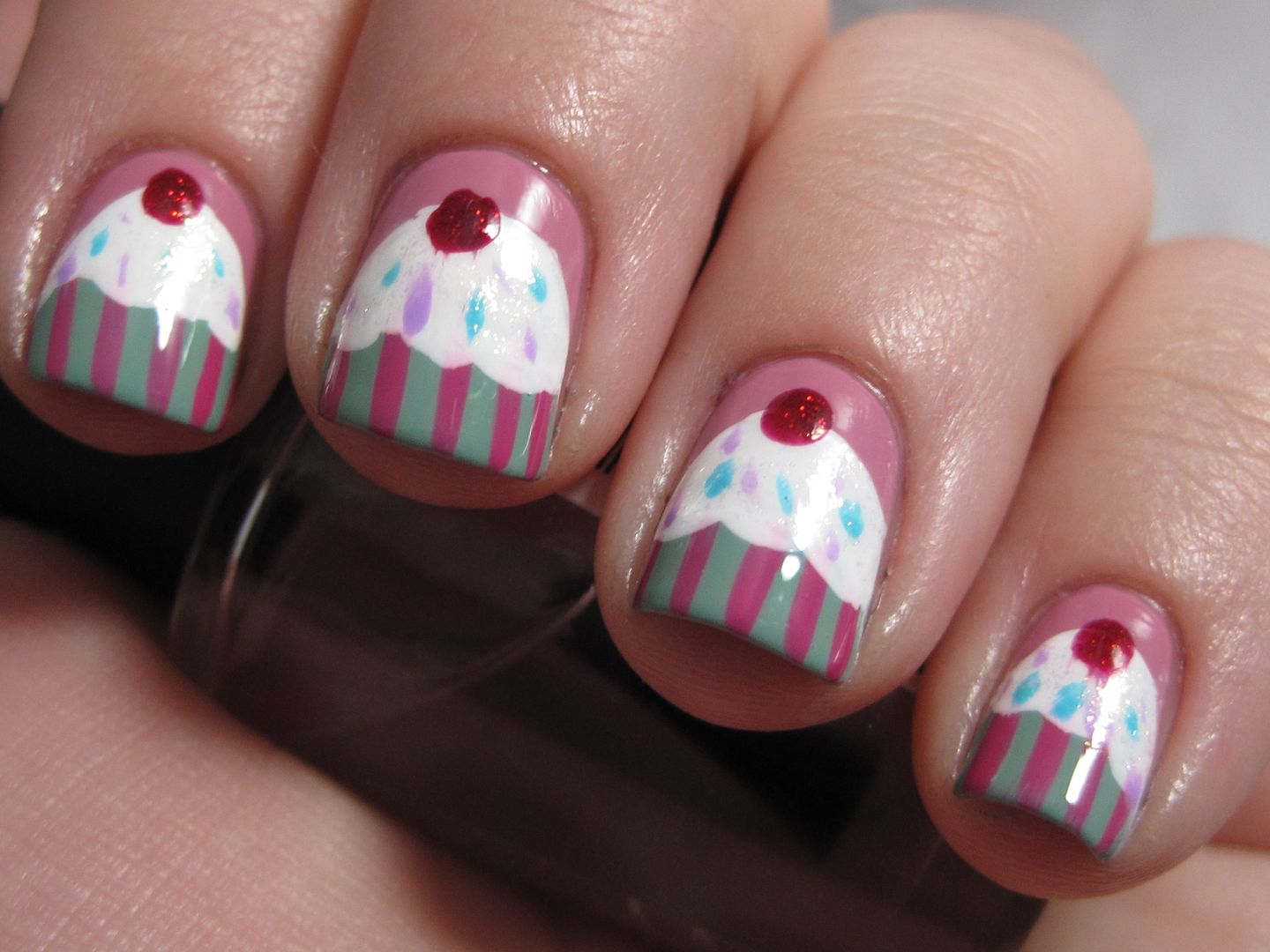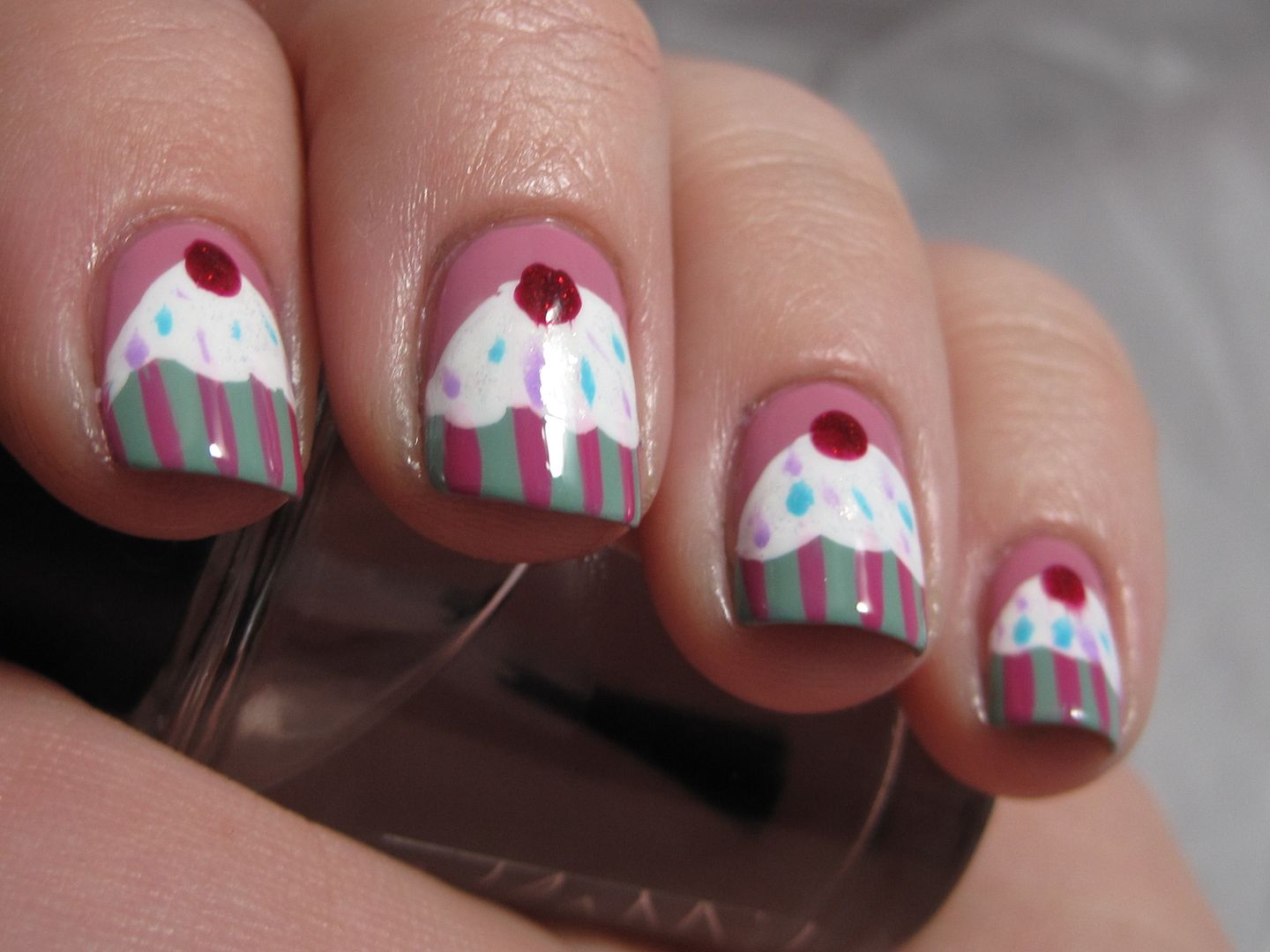 Better view of the shimmer: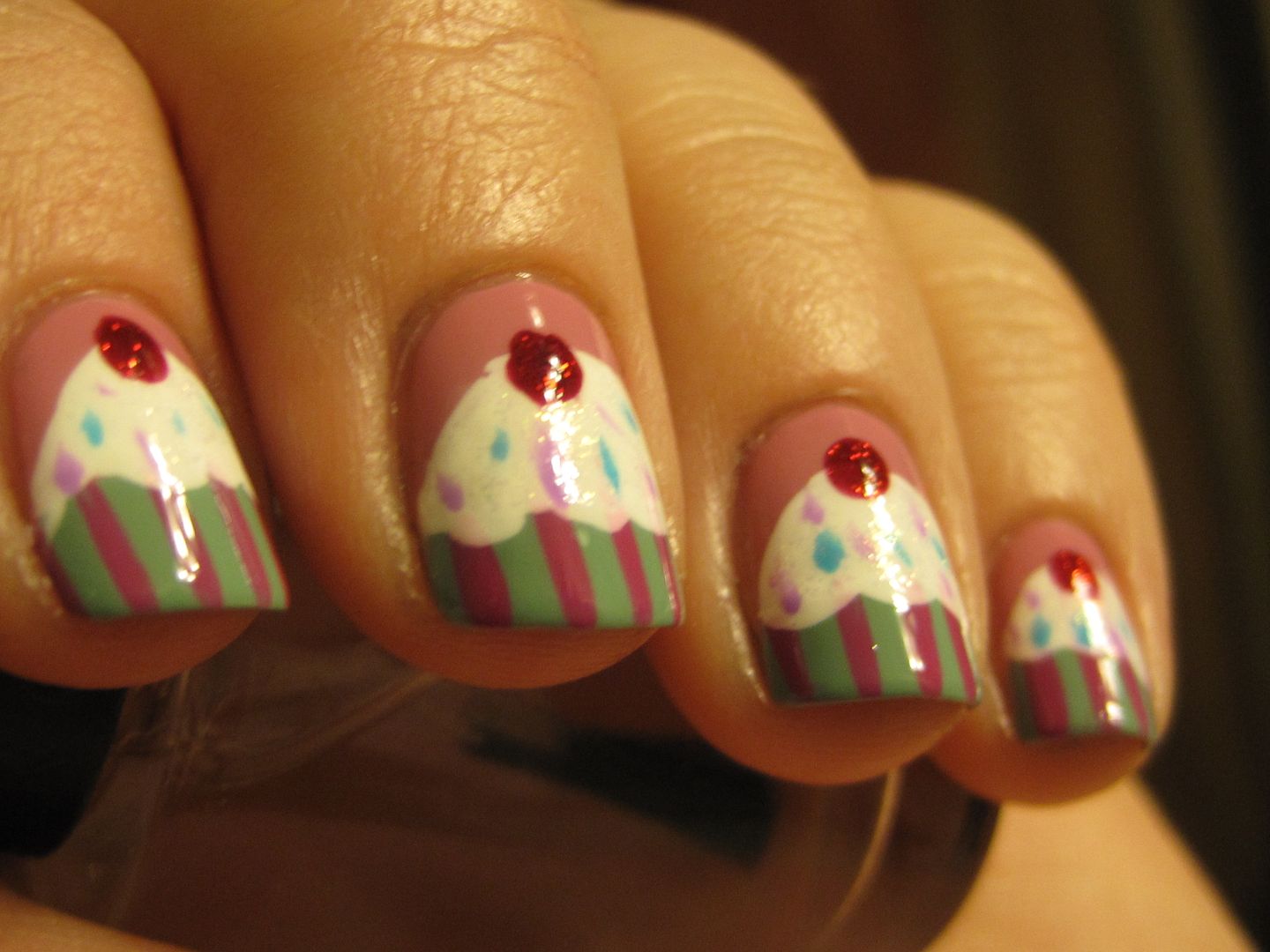 Here is OPI Sparrow Me the Drama by itself. I almost got rid of this once because I hated it and now I love it! It is so funny how tastes change.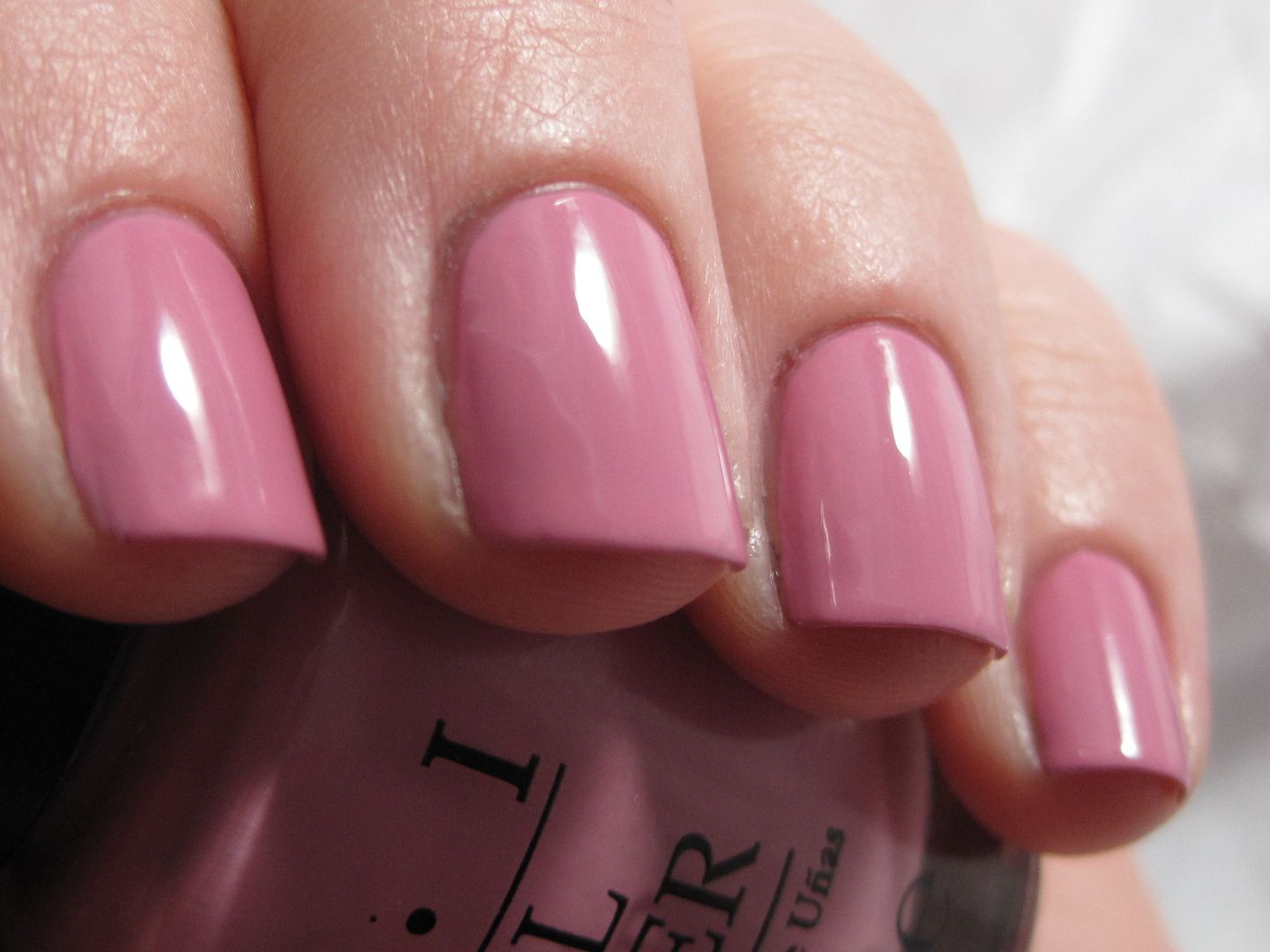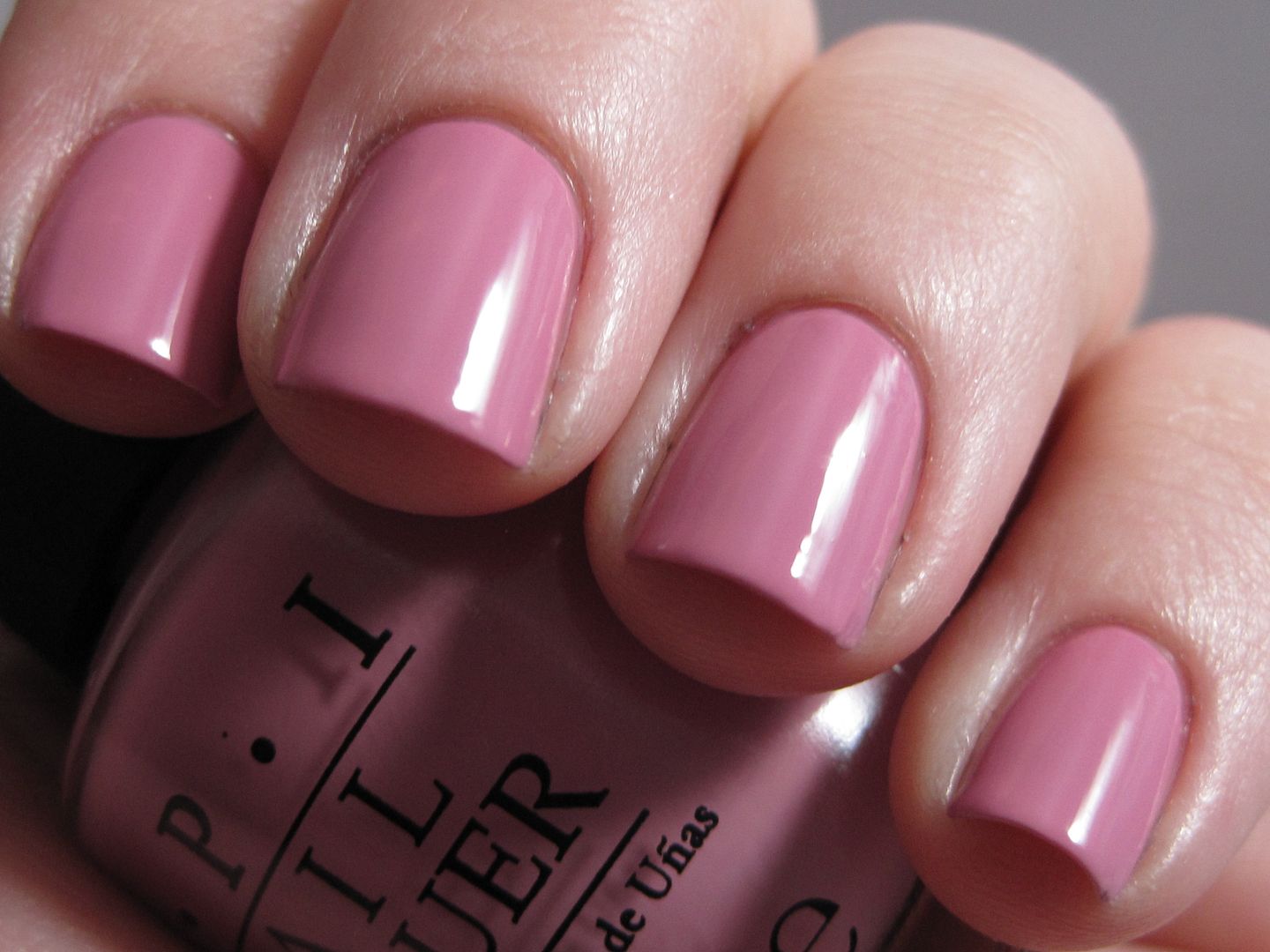 So that is all of the real challenge days. Whew! I can't believe that I'm finally done with those! All I have left to do is redo my favorite(s) for day 31!