Ok so today's mani wasn't so much inspired by a specific pattern as it was inspired by the fact that I have ALWAYS wanted to stamp a pattern over a holo. That counts, right? :)
I recently got my hands on some of the new Laylas and I have been itching to wear them. I started out with Misty Blush, which seemed to be a favorite. It did not disappoint. It is a very confusing color to actually pinpoint but I'm going to say it is a purpley brown holo. I used Finger Paints Black Expressionism and the Bundle Monster 203 stamping plate for the design. I really love the way it turned out.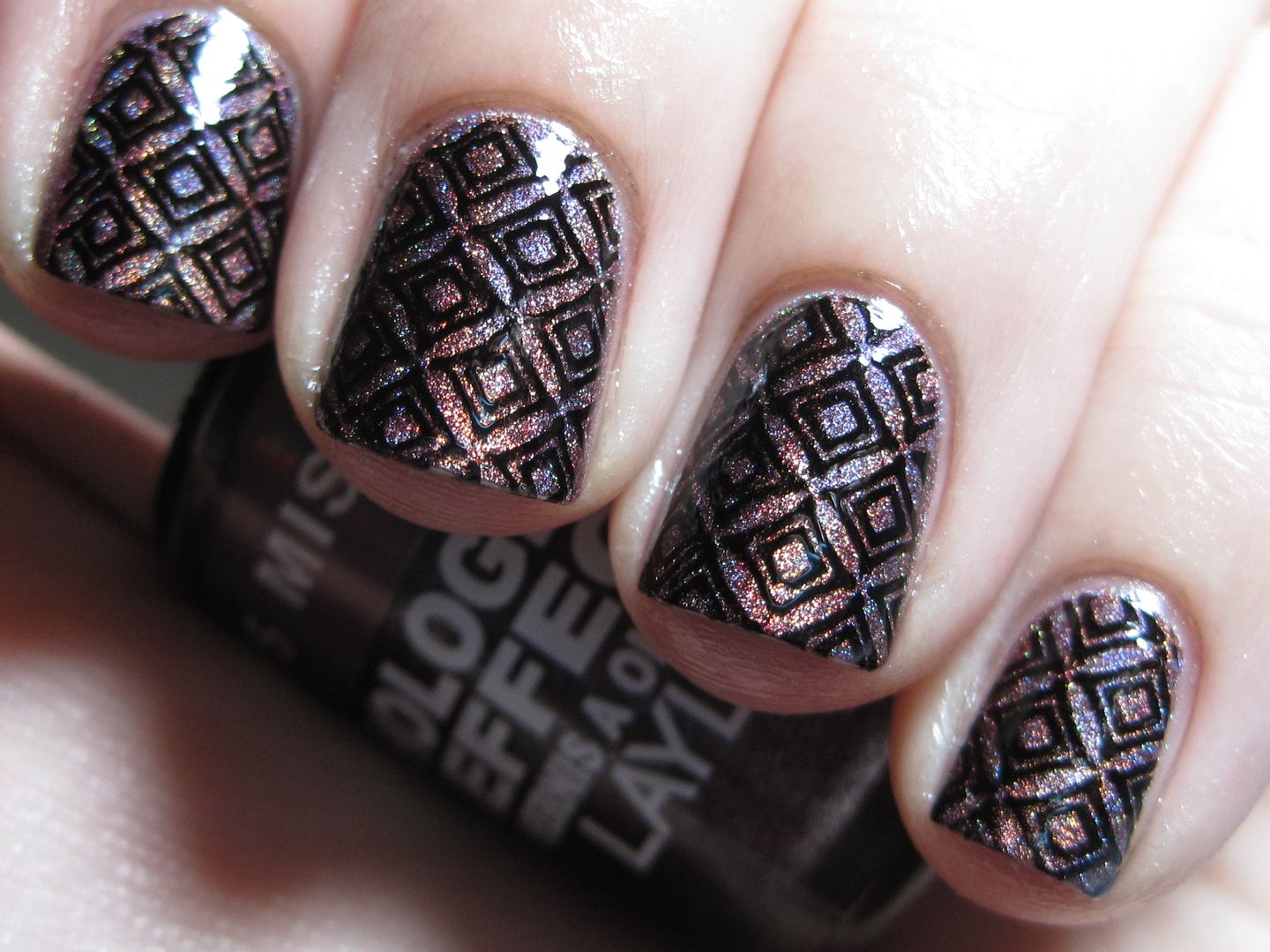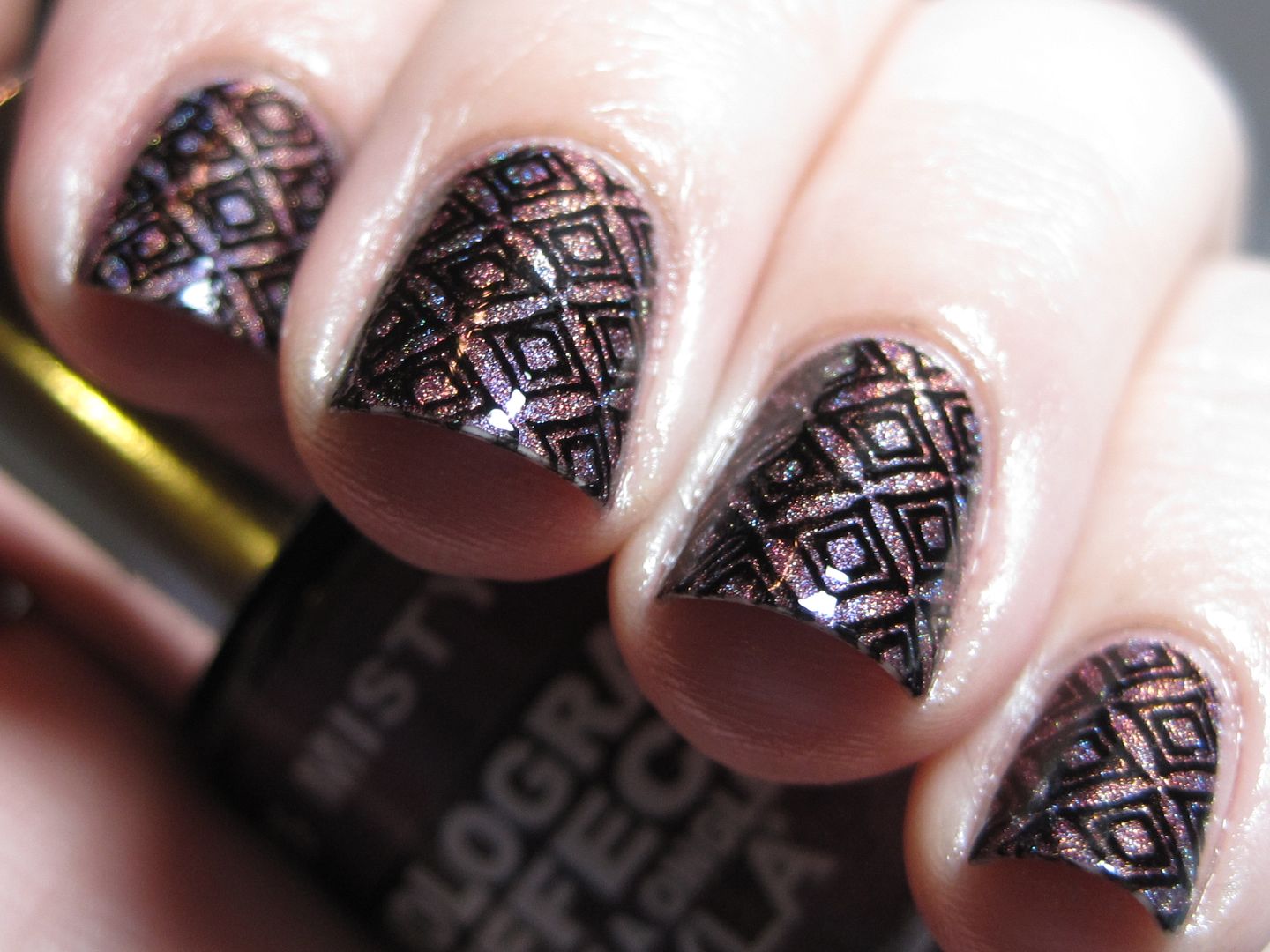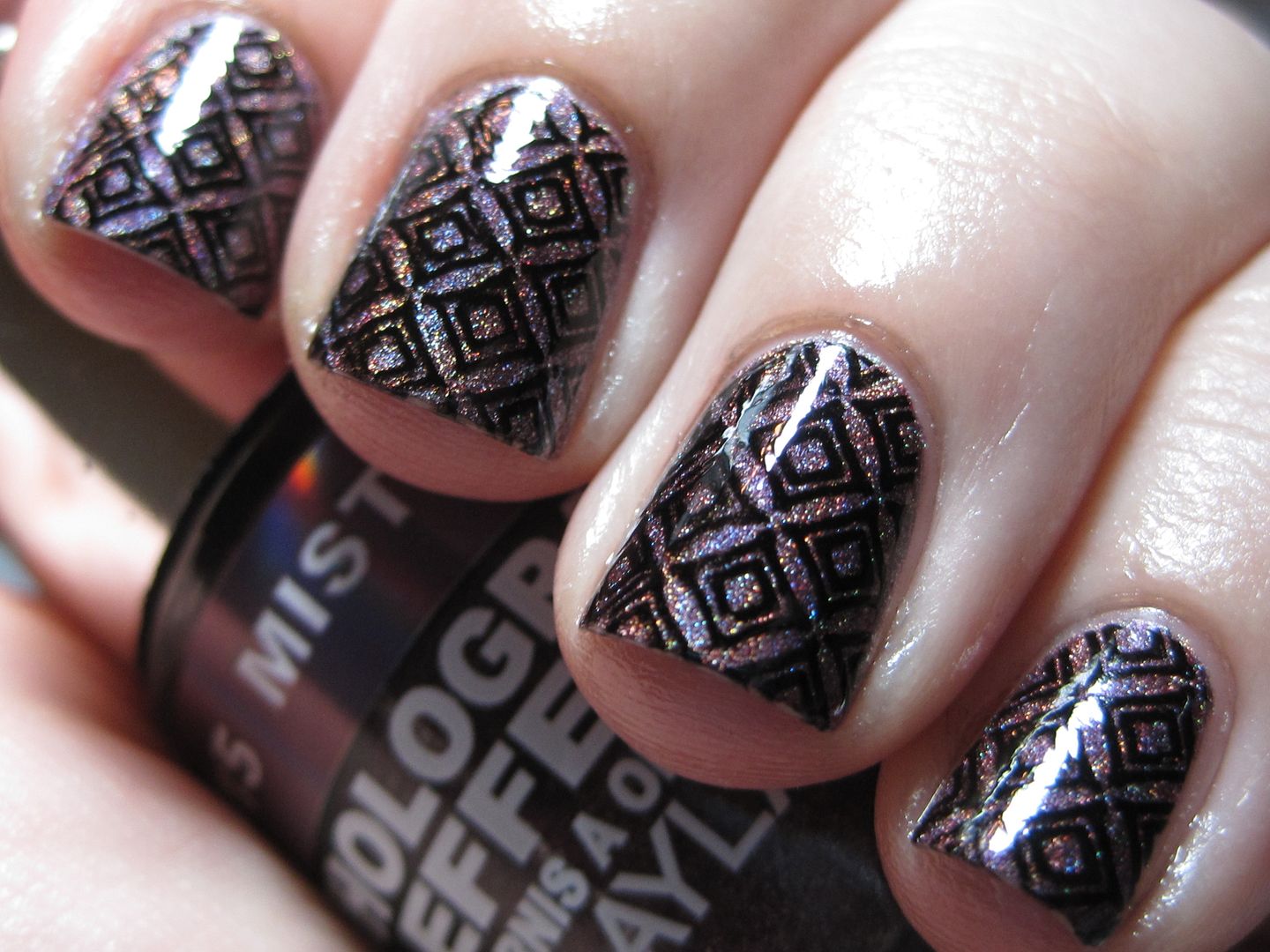 And here is Layla Misty Blush alone. This is 2 coats over 1 coat of Jessica Retro Revival Aqua Base.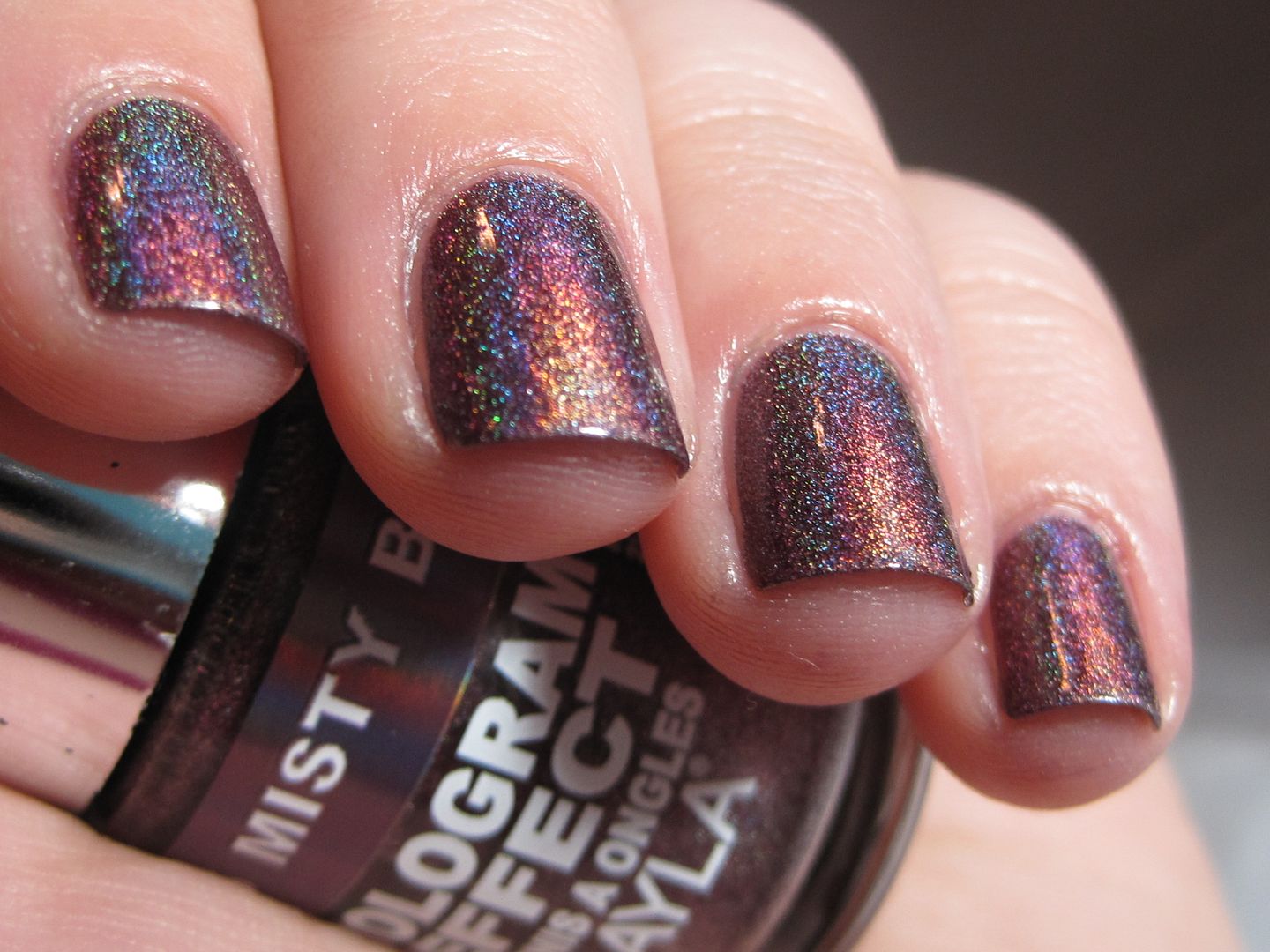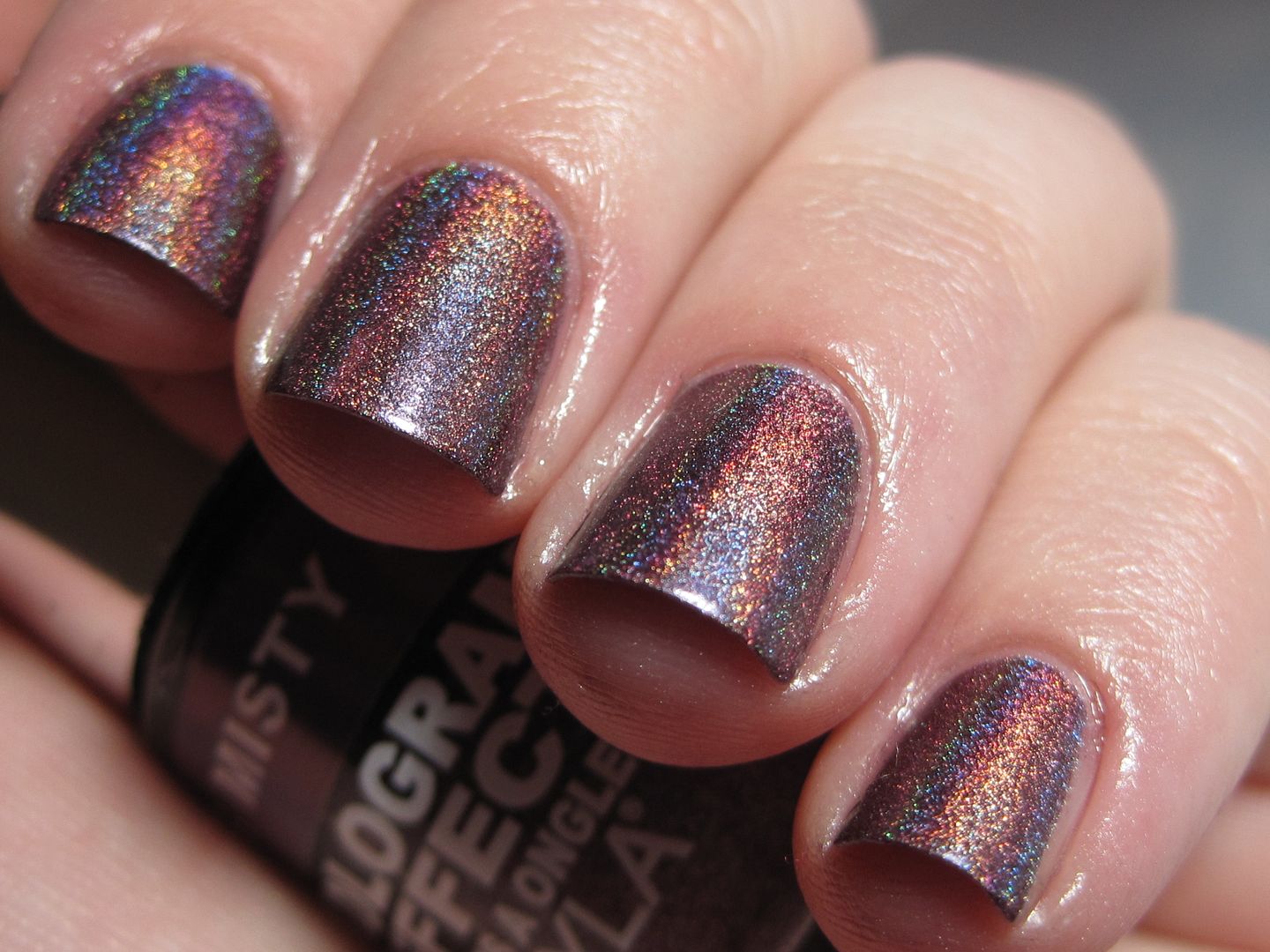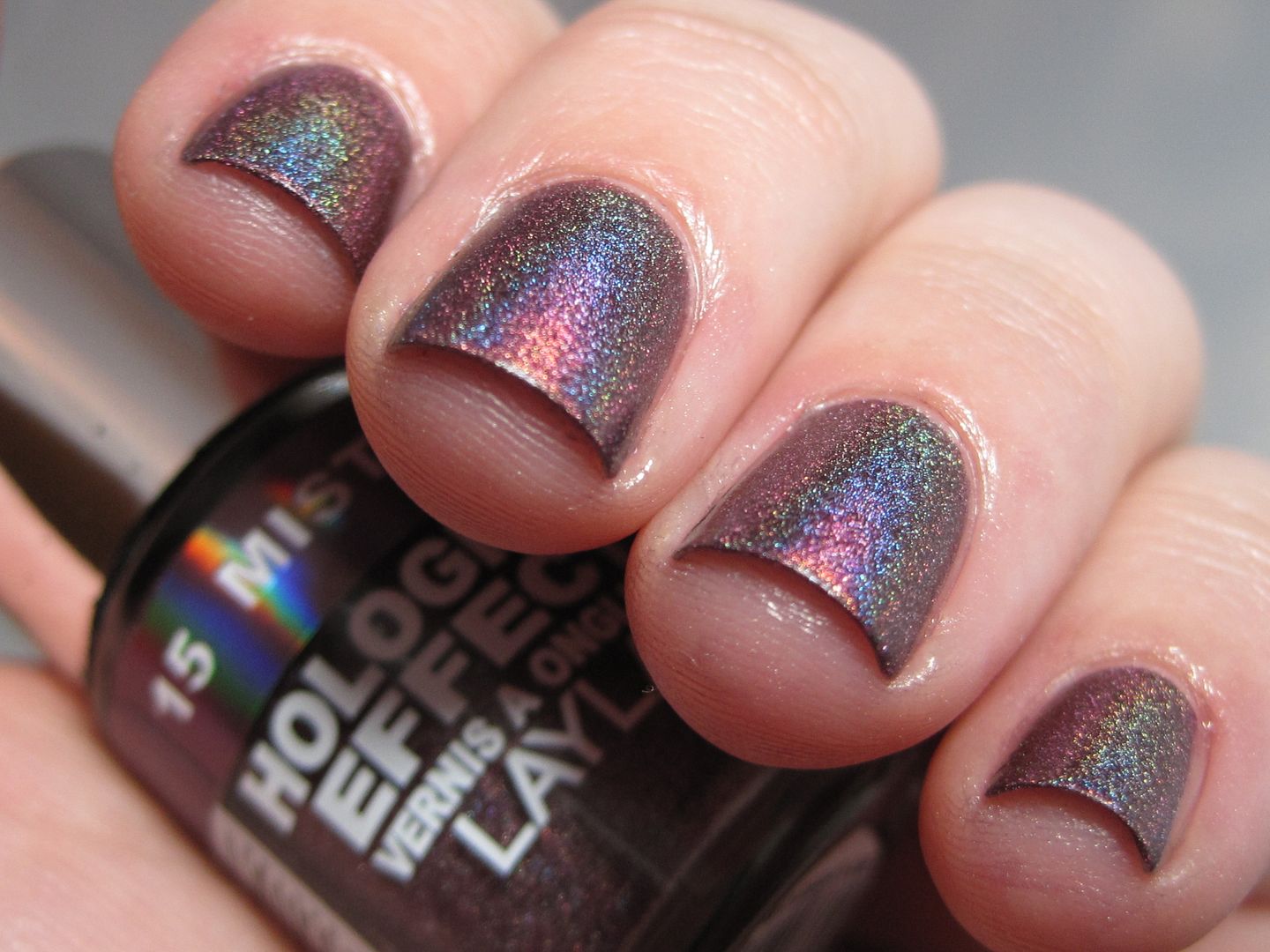 So what do you think? Was stamping a cop-out for the pattern challenge? Maybe so...but I still loved it! I purchased my new Layla Hologram Effect polishes from
Ninja Polish
.