I recently got the Hits MTV Glitters in the mail to swatch and I wanted to share them with you.
First up is Pink Pop. This had a mix of small pink and silver glitter with larger pink holo and silver holo hexes with some medium red hexes in there for some interest. I really loved the color combo of the glitters. This is 1 coat over China Glaze Hyper Haute. The formula was good on this and as you can see there is a nice glitter density at one coat.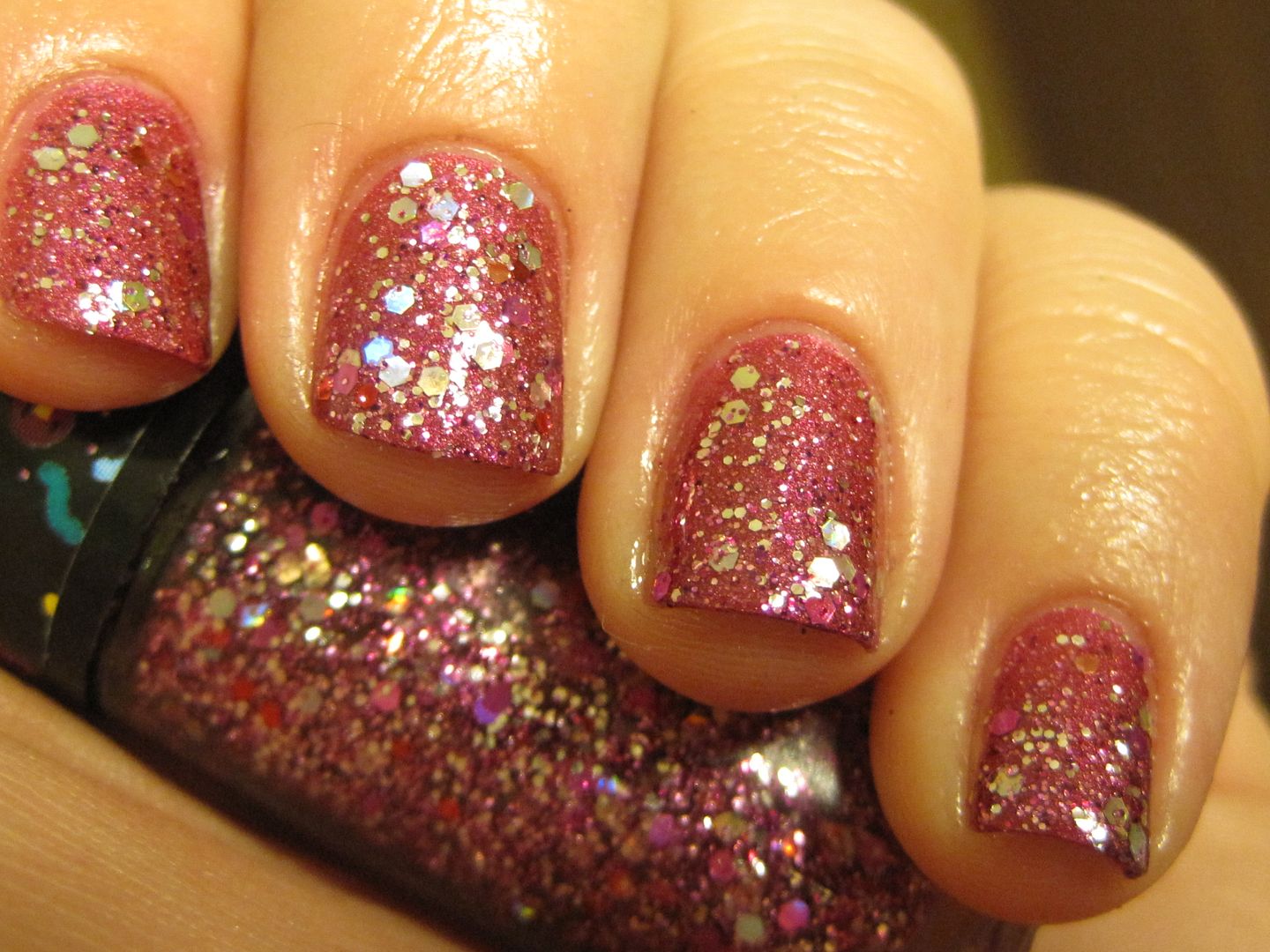 Up next is Blue Jazz. This has blue microglitter as well as blue and green hexes in a blue jelly base. You might be thinking it is a dupe for Deborah Lippmann Across the Universe but in fact, it is a little different (and in a good way I think). Some of the larger hexes are holo which I think makes this polish a little more special than Across the Universe. Also, the base of Blue Jazz isn't as pigmented, so I would definantly recommend layering. This is 2 coats over Zoya Ibiza.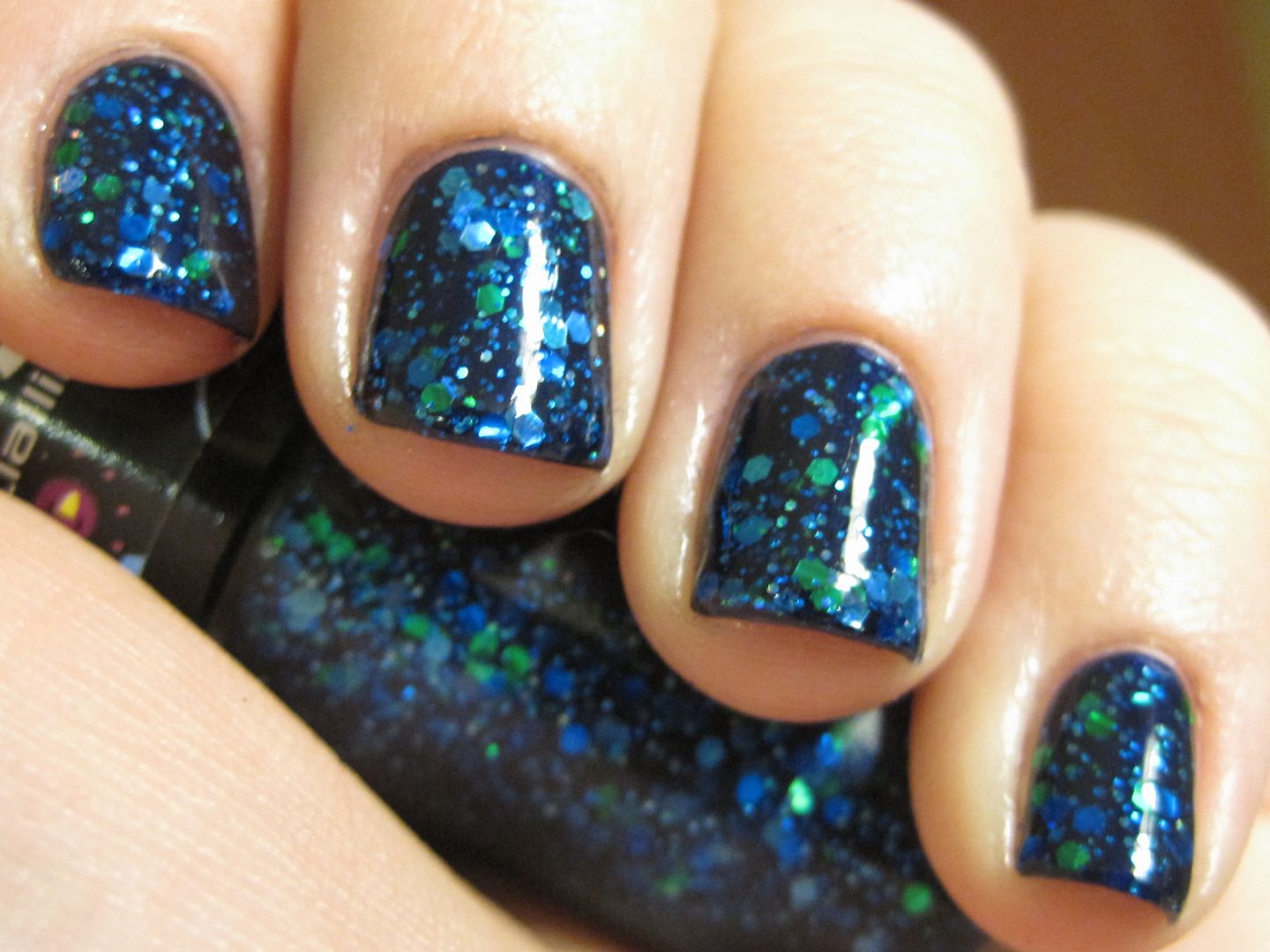 Golden Disco is up next. This one is a mix of gold and copper microglitter with larger gold and silver holo hexes. I think this one is very cool and I can imagine it would look nice over a dark wine color or red for the fall. It just reminds me of Autumn. This is one coat over a-England Princess Sabra.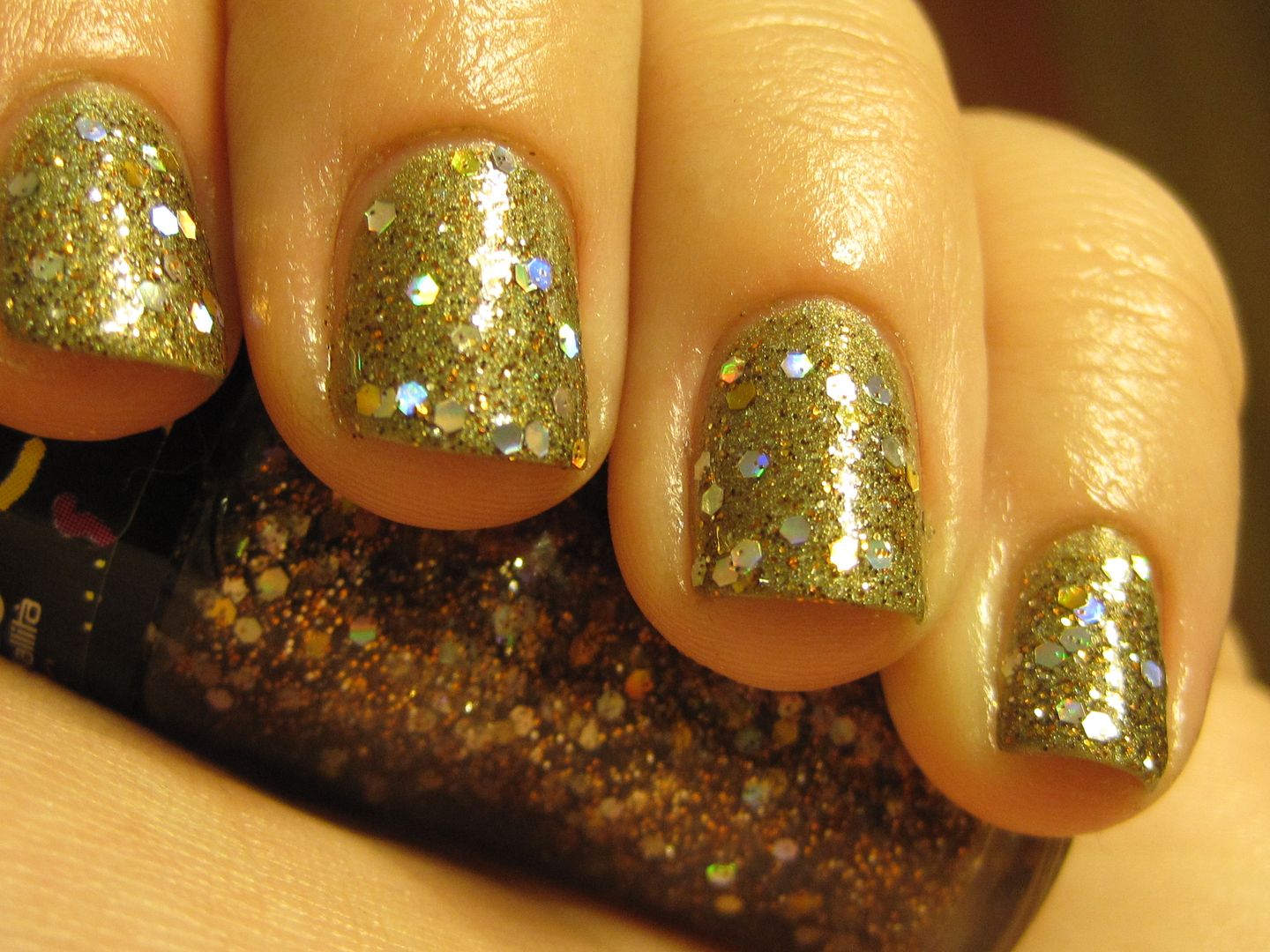 Speaking of Princess Sabra...let's have a look at that one! This is my first time wearing it and I adore it! I was worried I wouldn't even like it because I'm not typically a gold person, but it pulled really neutral on me which I loved.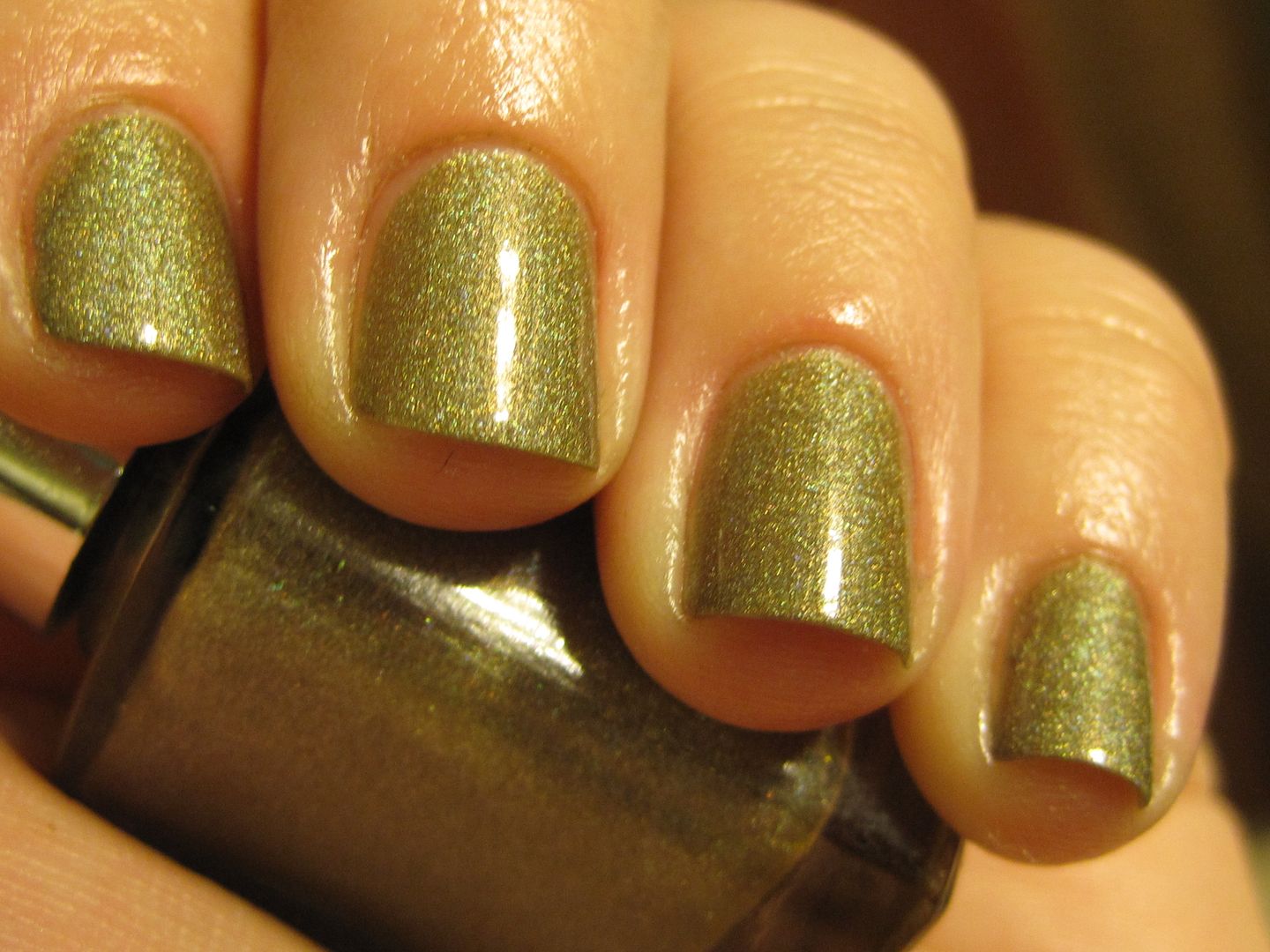 Last up is Synth Pop. This is silver microglitter with larger silver holo hexes. This was my least favorite of the collection. It is pretty, but just didn't stand out to me. I think it was mainly because the larger hexes were so sparse in it. This is 2 coats over Color Club Worth the Risque.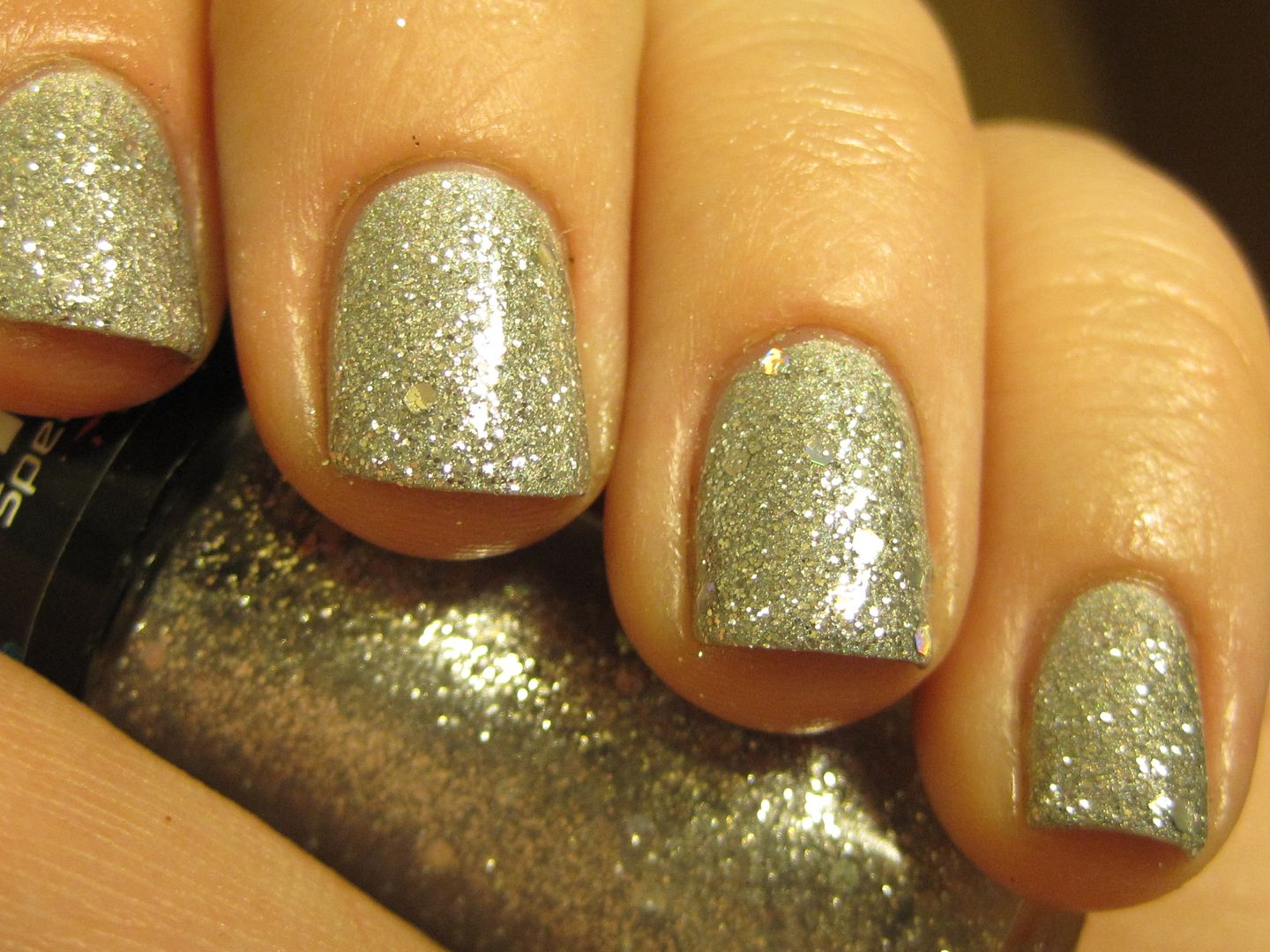 I wanted to show of the glitter more in Synth Pop since it blended so much into the base color of Worth the Risque so I layered it over purple (China Glaze Virtual Violet).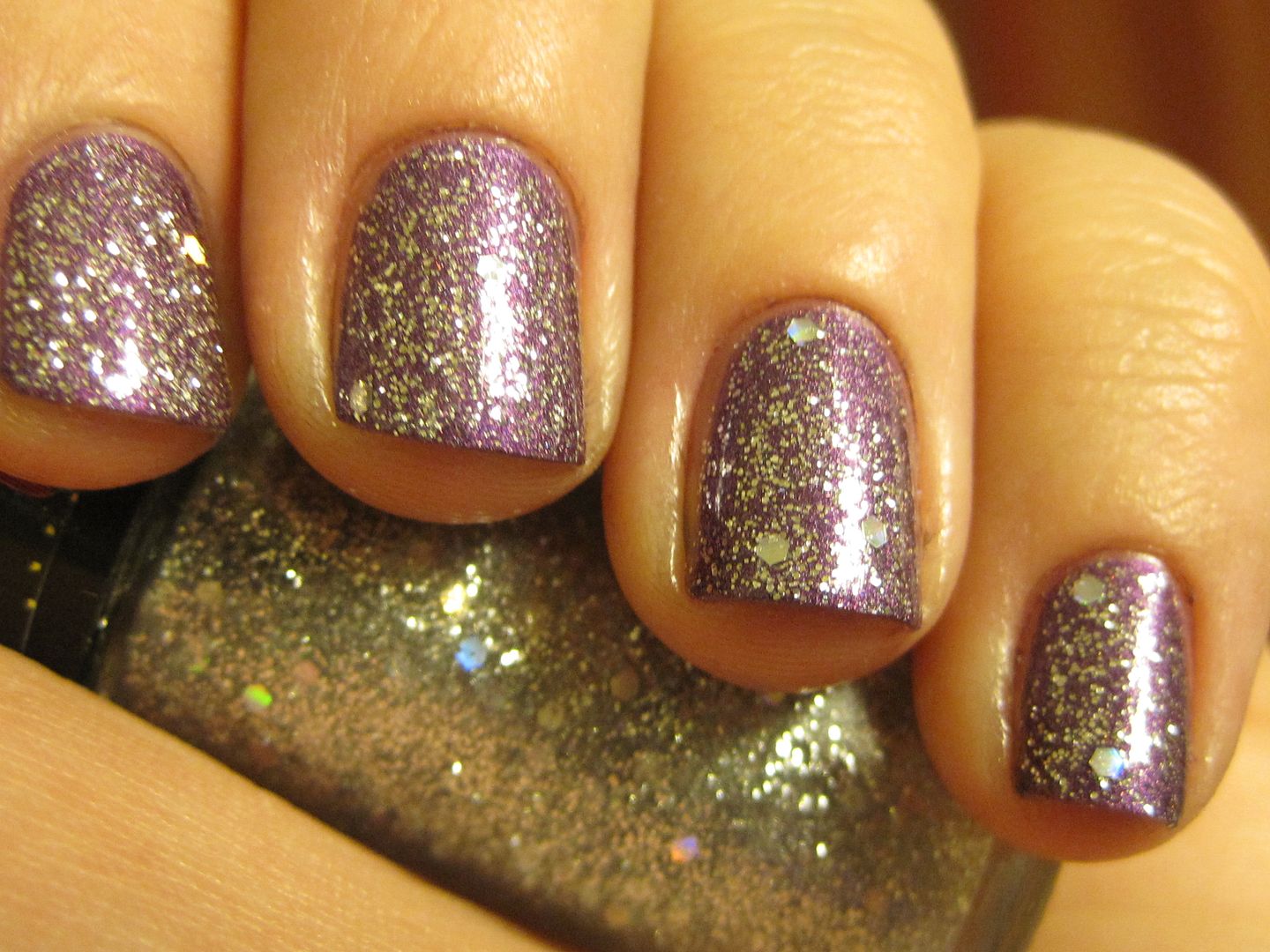 Overall I really liked these glitters. My top picks are Pink Pop and Golden Disco because I found them unique and fun. Also, I definantly recommend Blue Jazz if you are looking for something similar to Across the Universe (but better I think) at a lower price. The formula on all of them was good for chunky glitters and I will have to say (and I can't believe I'm saying this) that the Hits brushes seem to be IMPROVING! What is happening? Maybe they have heard enough complaints about them? Who knows, but I hope that it stays true with any new lines they release because the Mari Moons and No Olimpios were just a travesty (but so worth dealing with for the amazing polishes!).
These are available at
Llarowe
for $5 each (sale price). What do you guys think of these?