So, I decided for day 31 to redo my least favorite executions of the challenges. Maybe not totally with the rules, but who cares? I've made it this far, I'm making the rules now!
First: Water Marble. As you guys probably remember, my water marble day was a massive failure so I didn't even post it (I posted an old one instead). In the end, I FINALLY got one to work out for me! I used Finger Paints Paper Mache, OPI Fly, and Sally Hansen Coral Reef for the marble.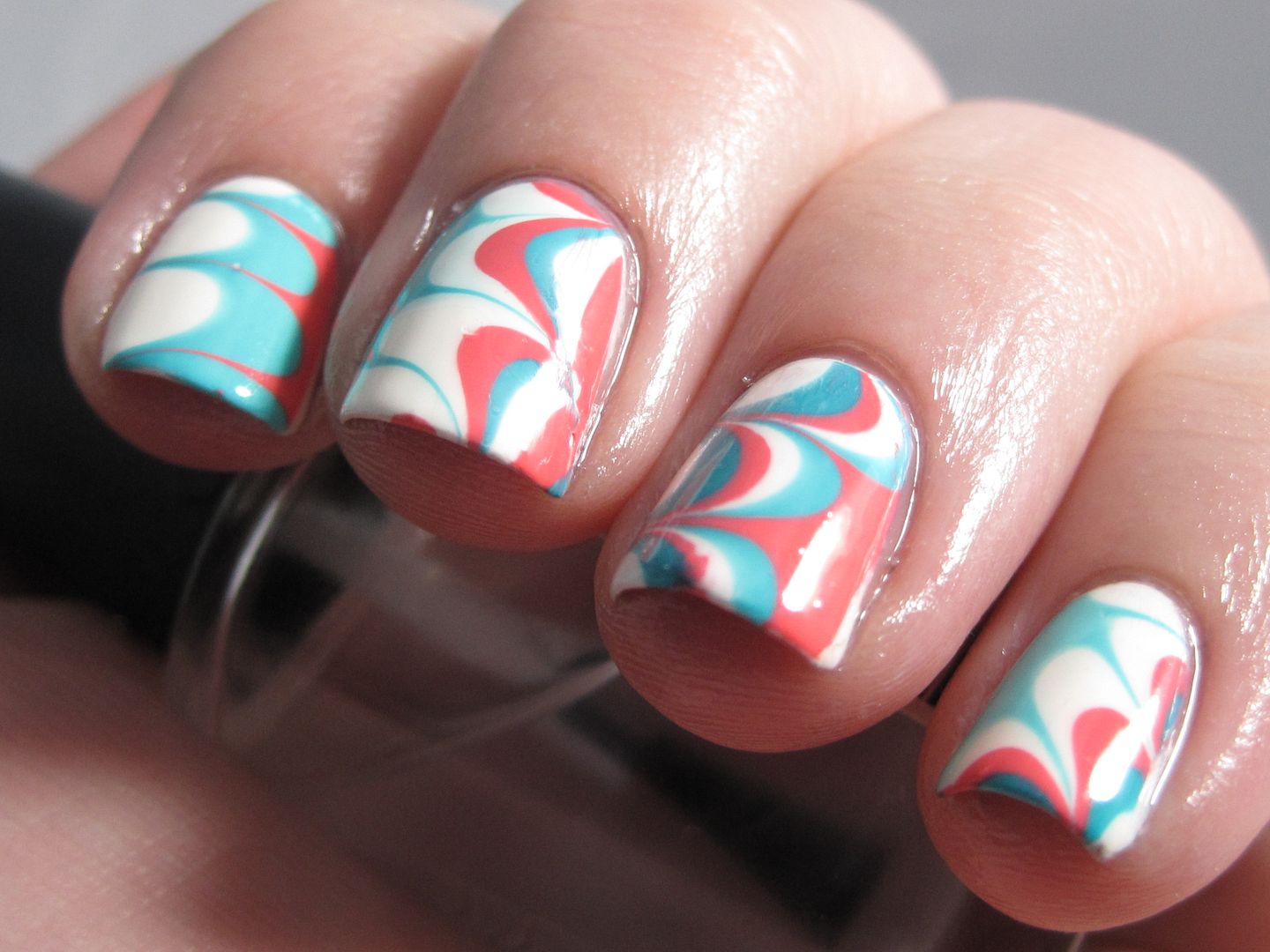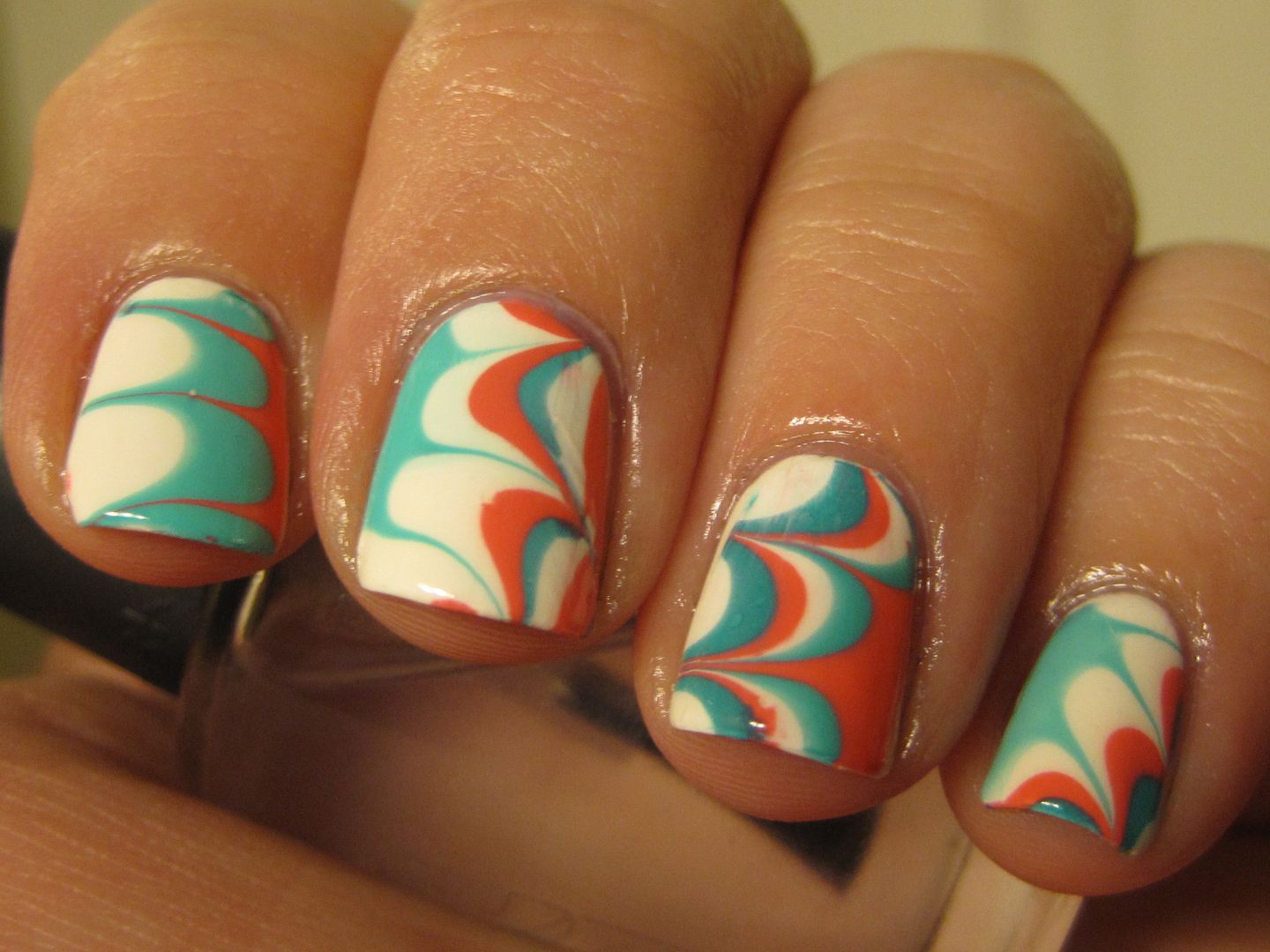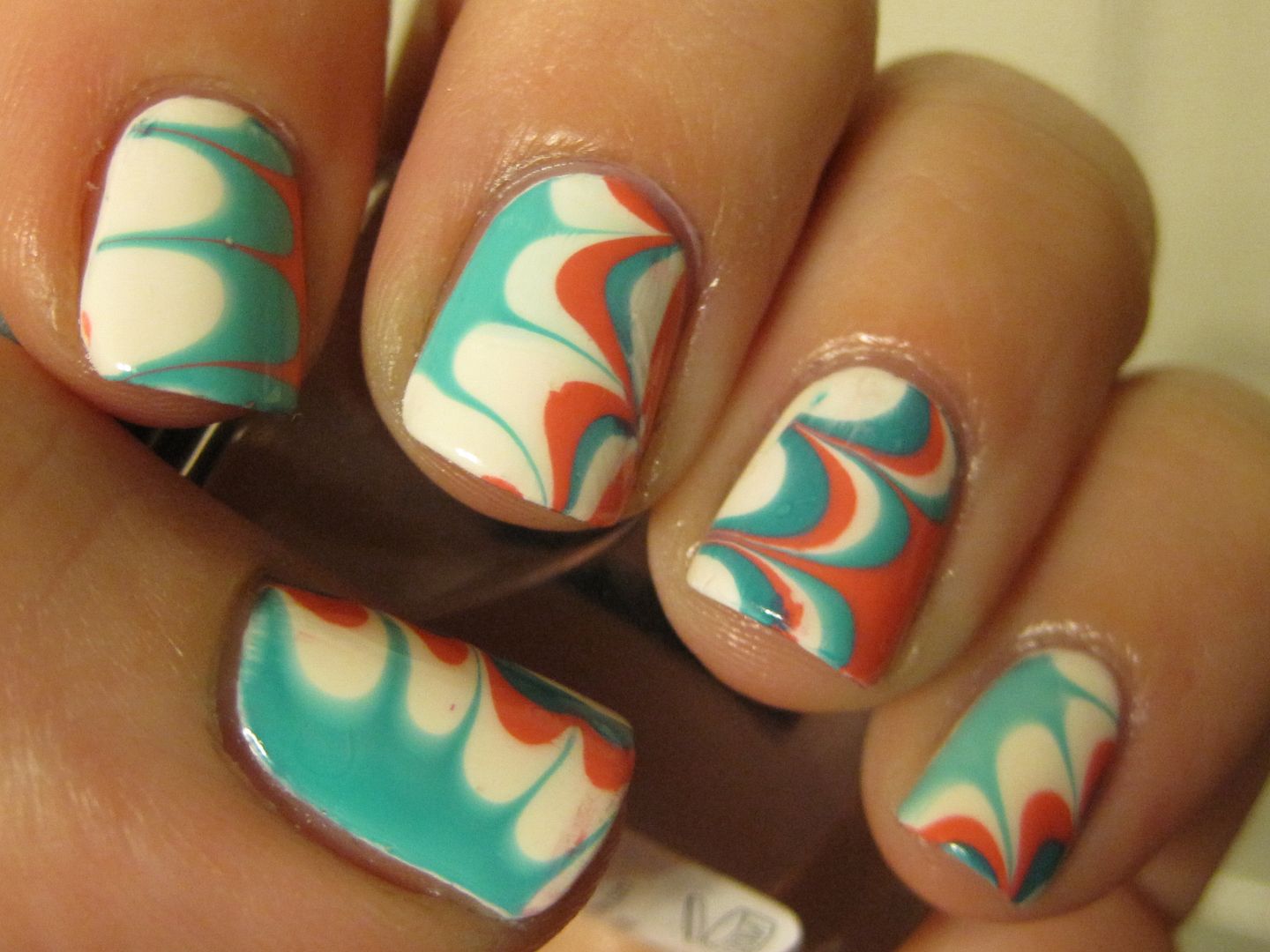 Next I decided to redo my Black and White mani because that was back when I still wasn't comfortable with stamping and my technique was a bit off. This time I used Sally Hansed Insta Dri Whirlwind White for the base and Fingerpaints Black Expressionism to stamp. This was Bundle Monster plate 212.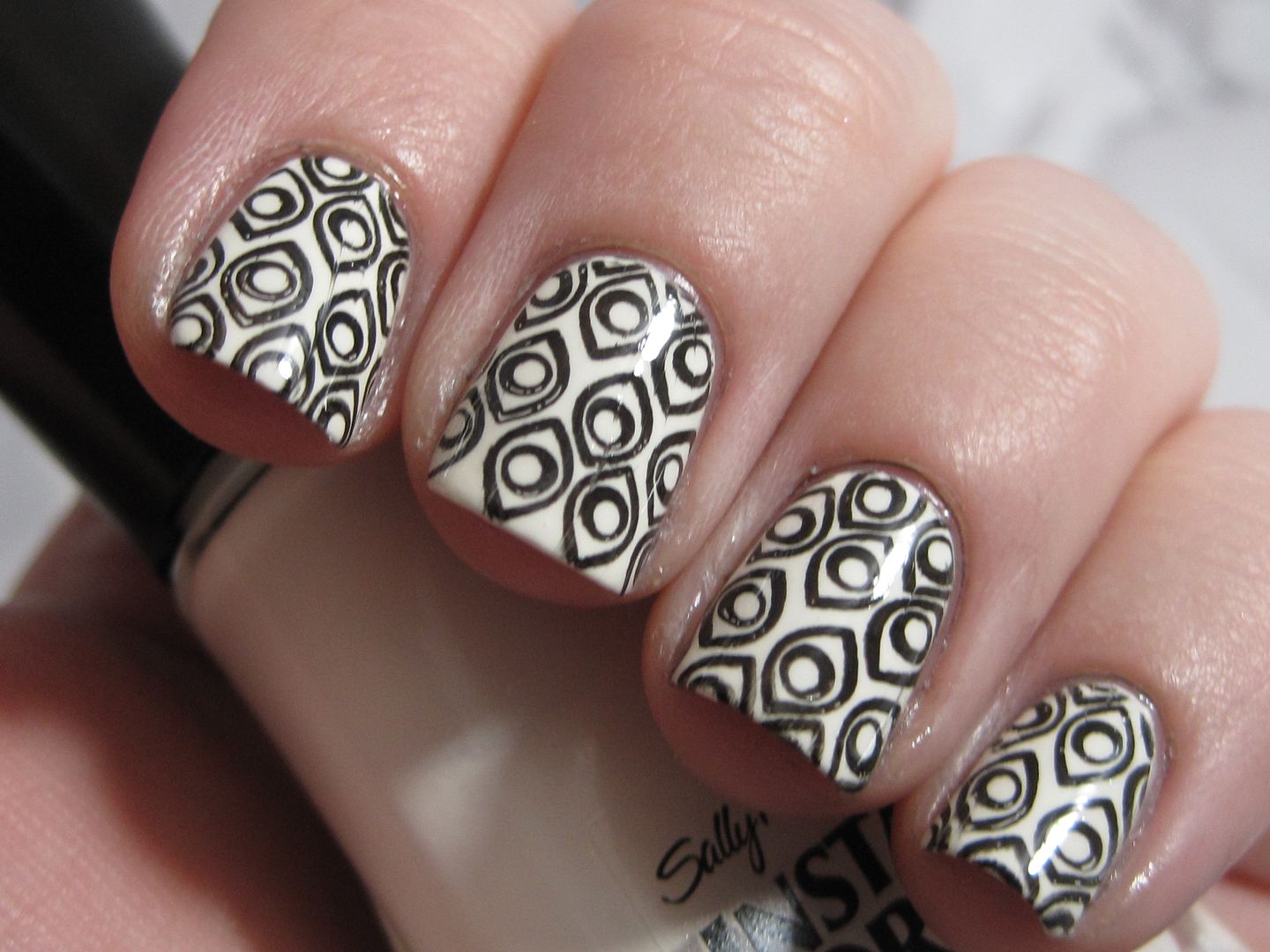 And my final mani is a redo of the Rainbow mani becaue the first time I just did a holo, which was sort of
lazy. This time I did stripes of rainbow colors as the base of my mani (I used OPI Red Hot Ayers Rock, Essence Get Up!, Jaybird's Fruit Martyr, Essie Pretty Edgy, Nails Inc Baker Street, and OPI Funky Dunkey). Then I stamped on top with Finger Paints Black Expressionism and used Bundle Monster plate 201.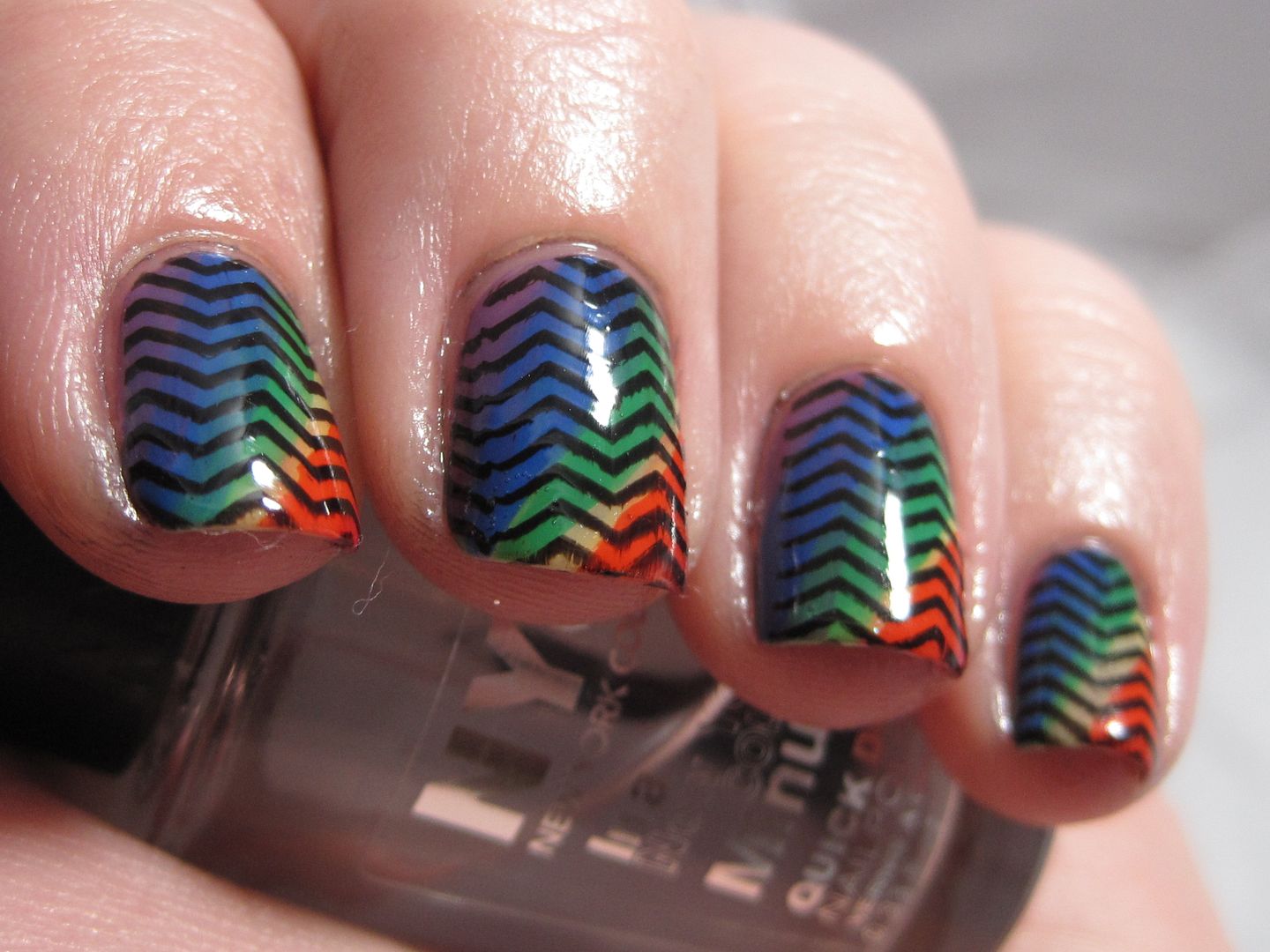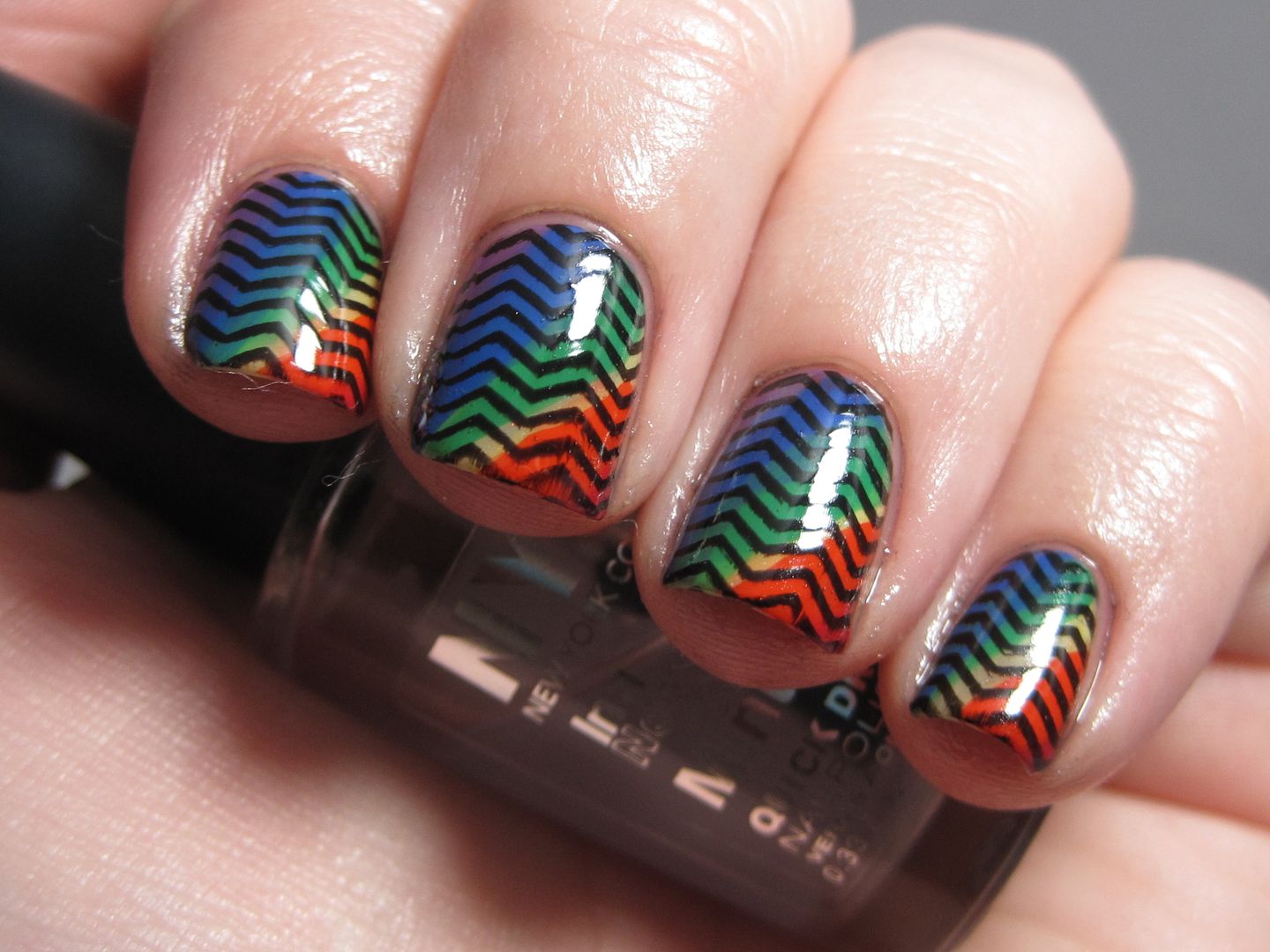 So...THAT'S IT GUYS!! I made it through all 31 days! It actually took me 51 days to complete this entire challenge because I skipped some days here and there (and several weekends) but still in all, I'm pretty proud of myself that I actually completed it. It has been a long, strange journey and I have learned so many things along the way. When I started out on this challenge I didn't stamp, I didn't do nail art and I didn't wear orange or yellow! My how things have changed over the course of 51 days! I hope that you guys have enjoyed this as much as I have! Thanks for looking!