Hi guys! Today I have some Darling Diva Polish swatches to share with you guys! I have had some of these pictures for awhile and some others are more recent. I decided to wait and spam you with all of them at once!
First up is Space Beetle. This polish reminds me of a holo version of Orly Space Cadet/Hard Candy Beetle, which is exactly what this polish was meant to be. It is truly fantastic. I had it on my "to buy" list for so long and I don't know why I waited so long to pull the trigger. This is 2 coats over black.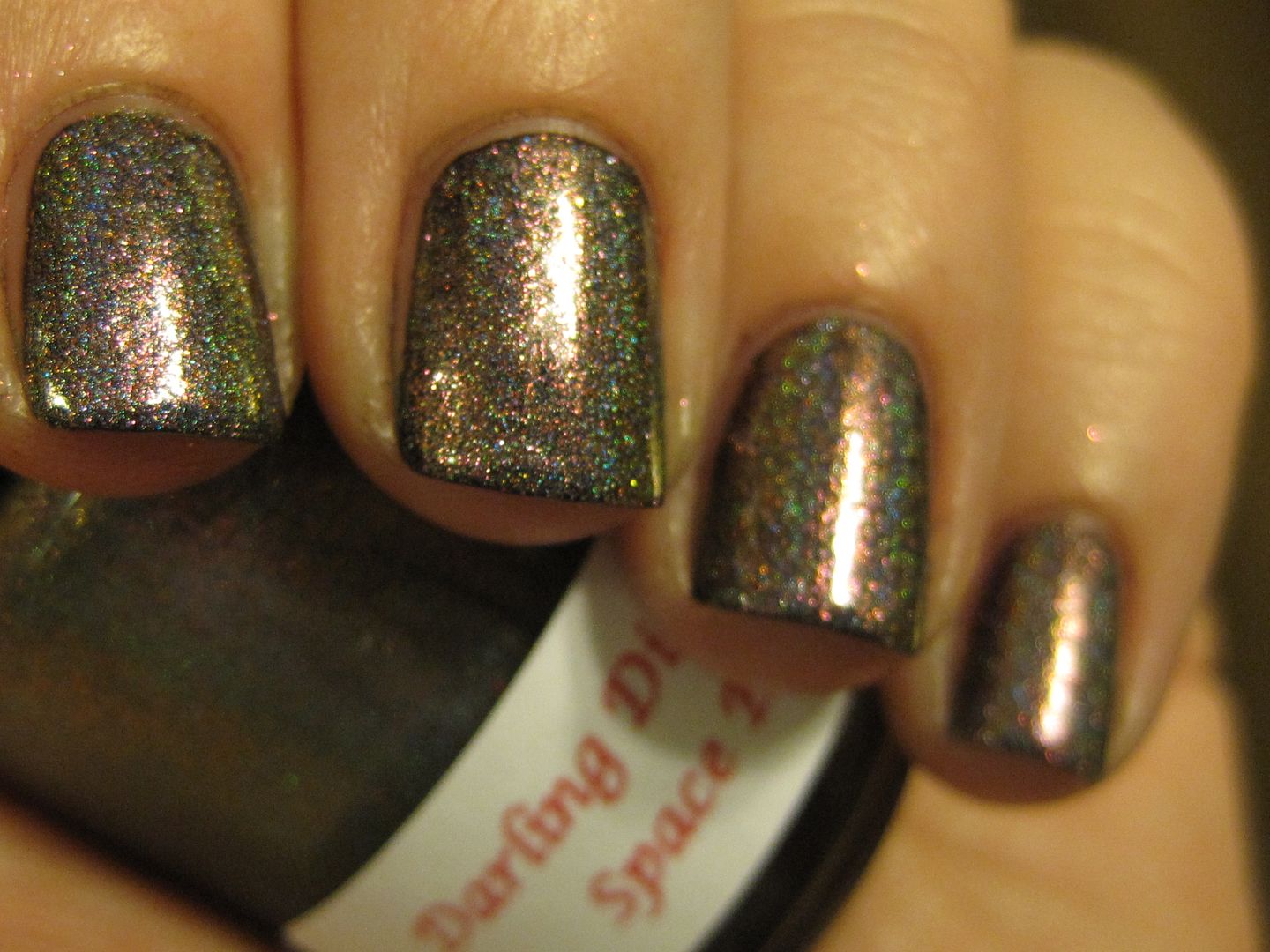 Up next is Bitch Panties. This is a more recent release and it is a sheer holographic topcoat with a slight orange/purple duochrome shift. It is just gorgeous! I love it! This is 1 coat over Essie No More Film.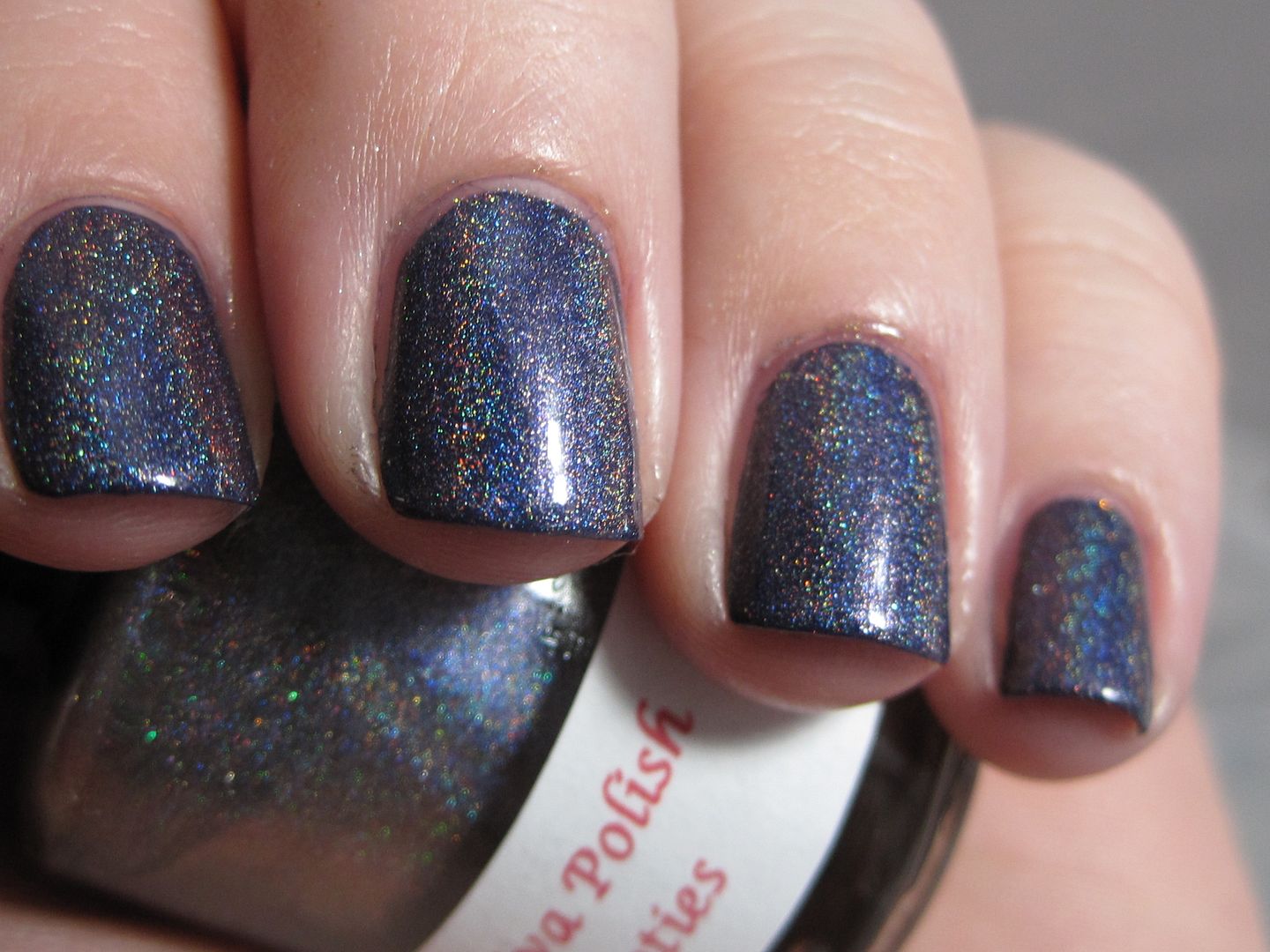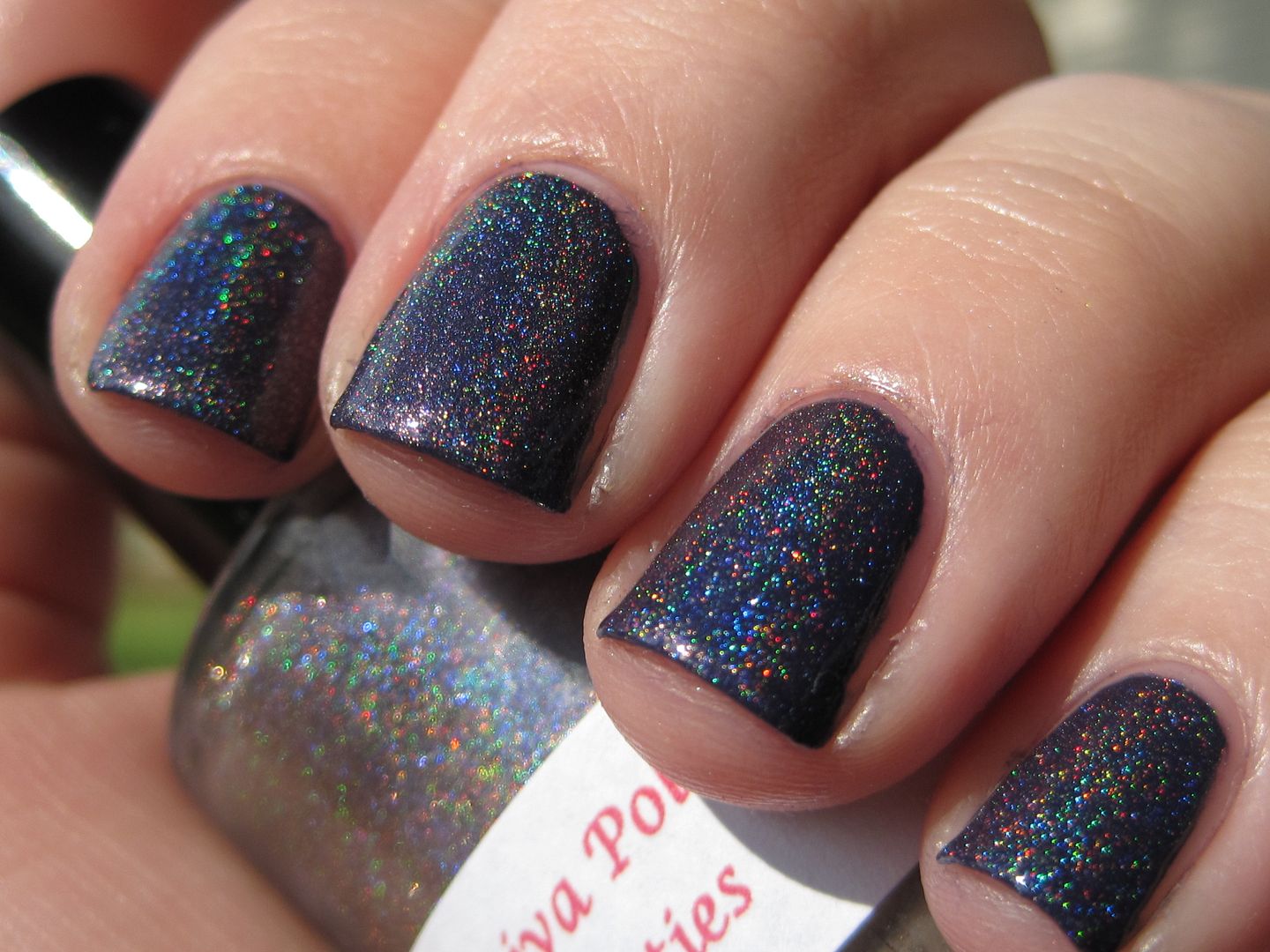 Next up is Slutty Pumpkin. This is an orange holographic polish with different sizes of black hexes throughout. First off, I absolutely adore the name of this polish, as I love the TV show How I Met Your Mother. This is in reference to a mysterious lady who was dressed as a "slutty pumpkin" at a Halloween party one year and one of the main characters from the show thought they were destined to be together. He didn't get her info, so he went to the same party every year for several years hoping she would show up again. Eventually she did...and turned out to be completely nuts! So anyway...back to the polish! What I really liked about this polish was that the base orange color was sheer enough to let the black glitters shine through. This would be a terrific polish to grab for Halloween! This is 3 coats, no undies.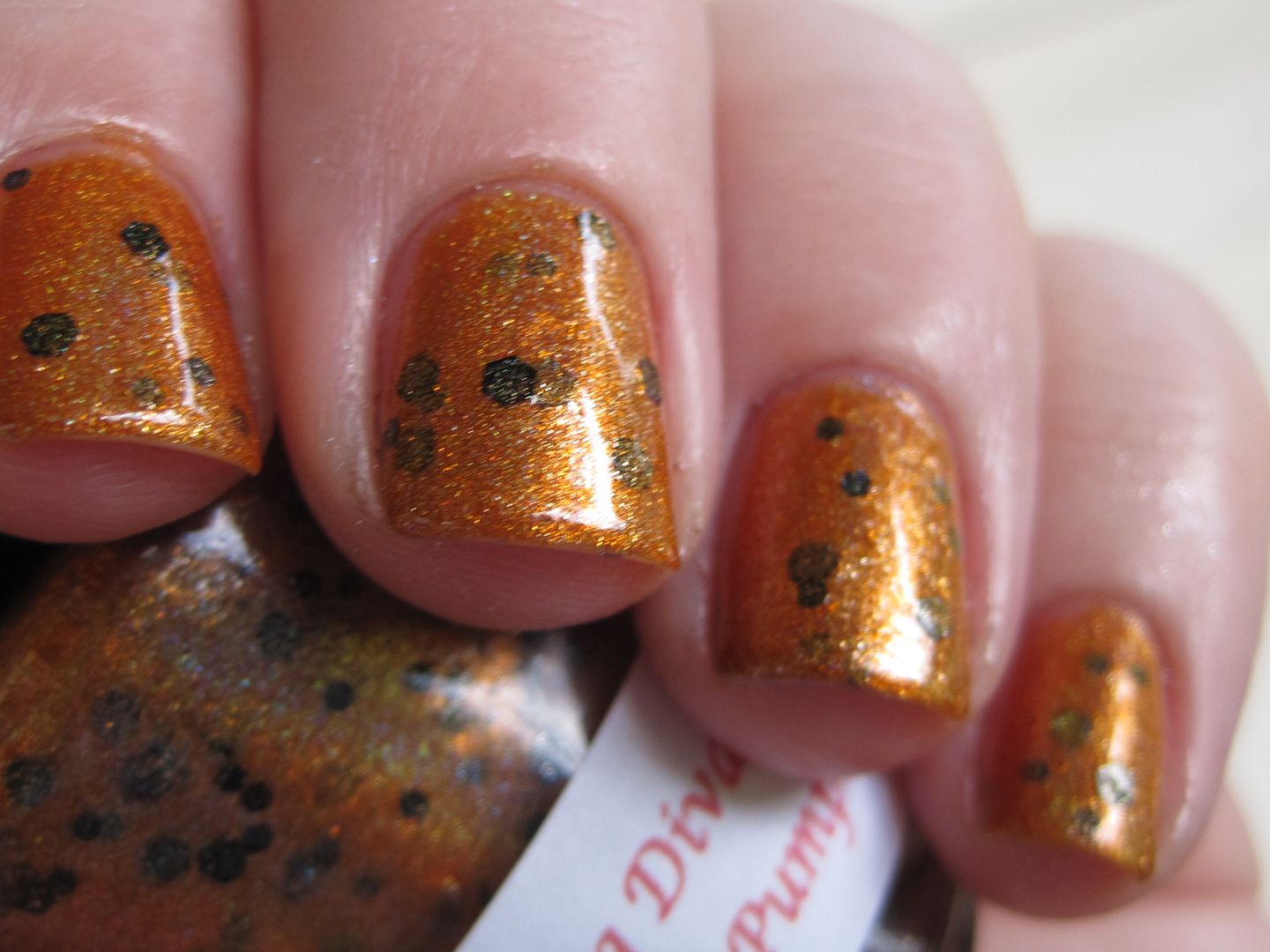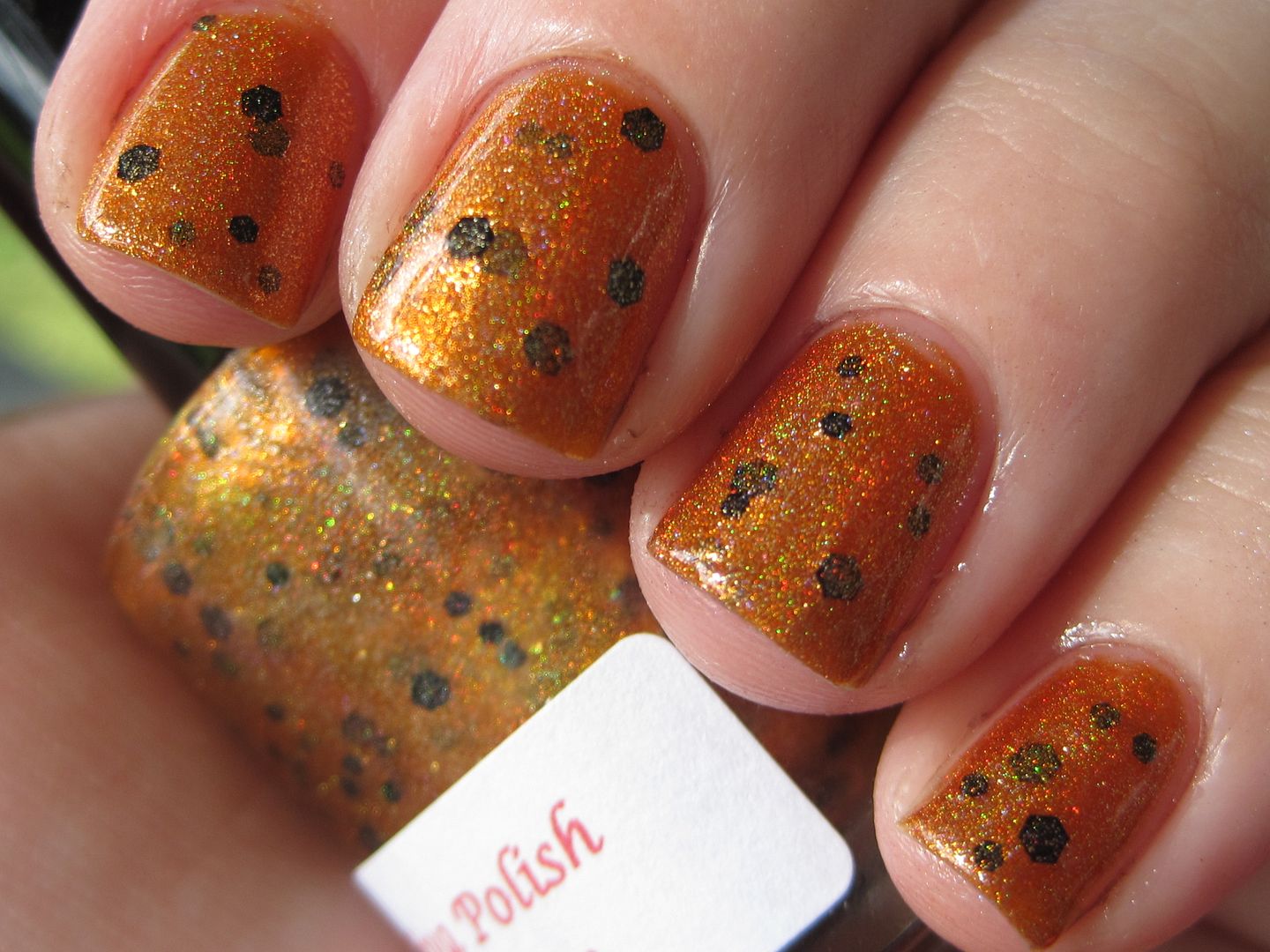 Up next is Chunky PB&J. This is a rich purple holographic polish with different sizes of bronze hexes throughout. I really love the color combination of this polish. This is 2 coats, no undies.
Finally I have Stripper Pole. This is a gold holographic polish with gold squares and holographic gold hexes throughout. For me, I liked to use 2 thin coats over a gold base coat (I used a-England Princess Sabra) because I found that if I did too many coats or too thick of coats of this it tended to drown out the gorgeous gold holo glitter.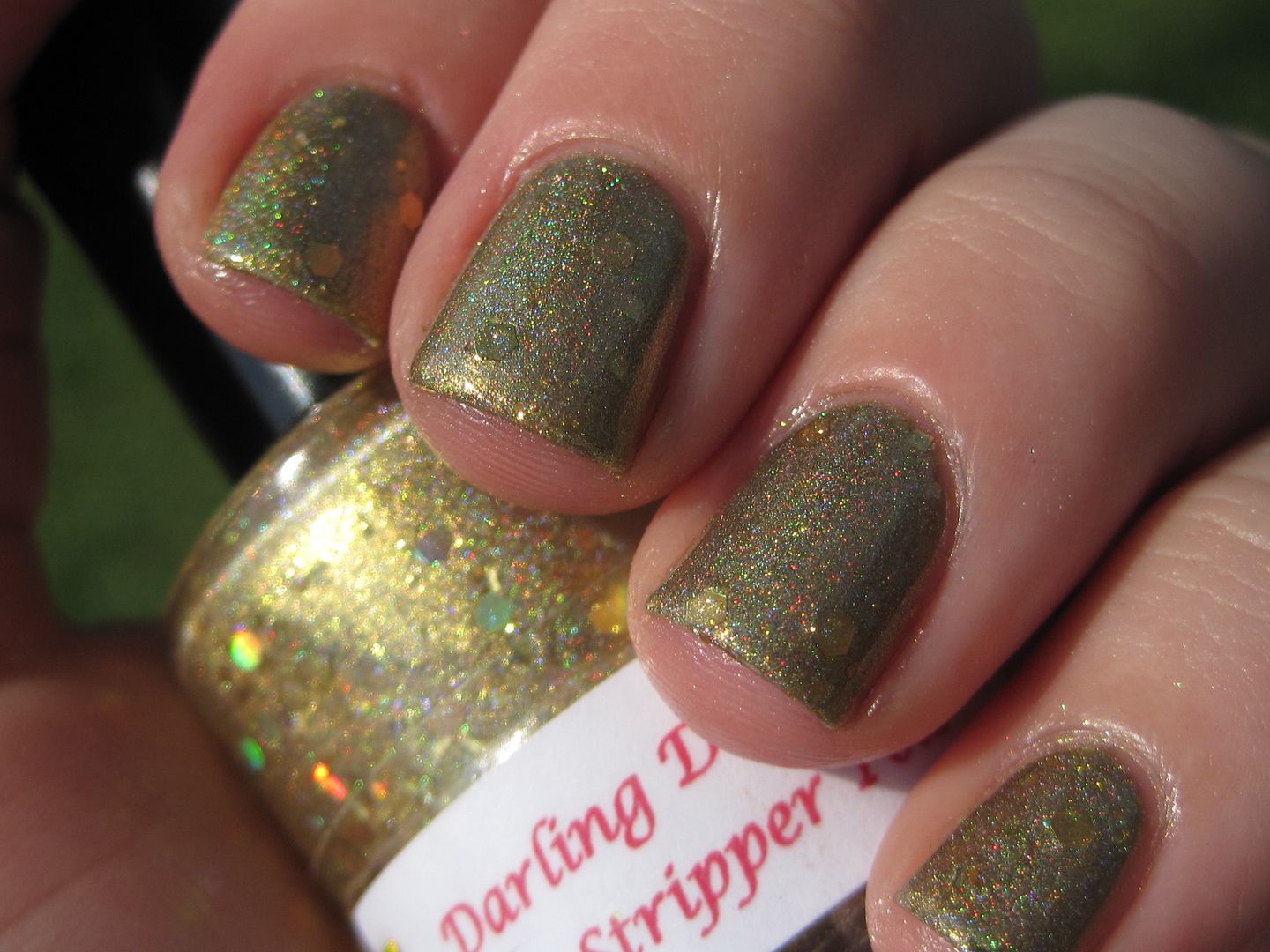 Darling Diva Polish can be found in her
Etsy Shop
. There are some truly fantastic polishes in her shop (I have previously posted about Dreamy and Carrie as well) and she has stock available most of the time, so no stalking necessary! Also, she is constantly coming out with new polishes to suit your fancy. Check out her
Facebook page
for updates!