Today's mani had to be inspired by the supernatural and I chose dragons for my inspiration. And being all cheesy (as I am), I had to use a polish with dragon in the name to make it even MORE in theme! The base of my mani was a-England Dragon with Sally Hansen Xtreme Wear Golden-I used for the stamping (I used the scale design from the Bundle Monster 215 plate). For the accent nail, I decided that my dragon had to be breathing FIRE so I did a base of China Glaze Crimson and then used some oranges, reds, and yellows with a fine paint brush to create flames.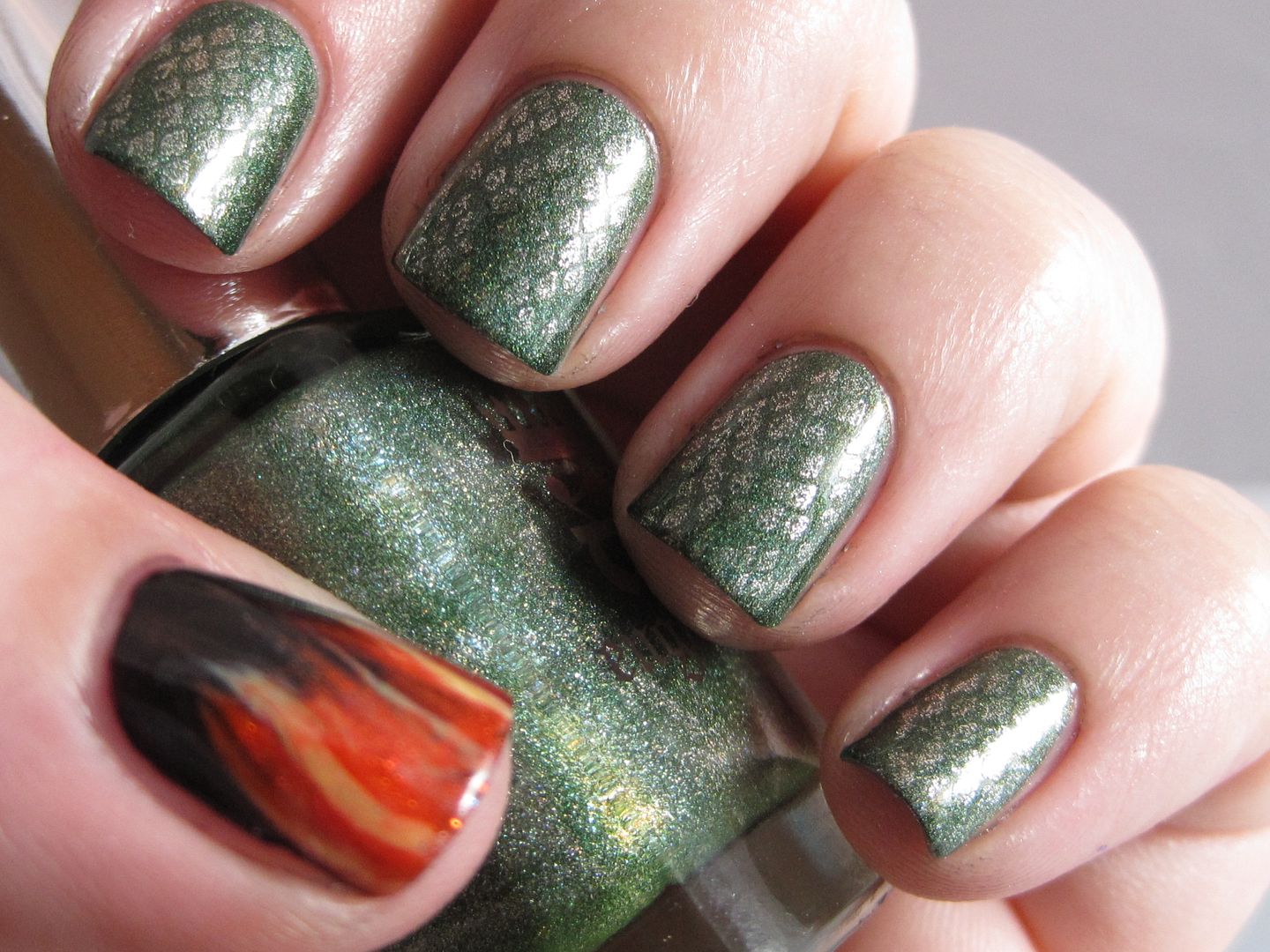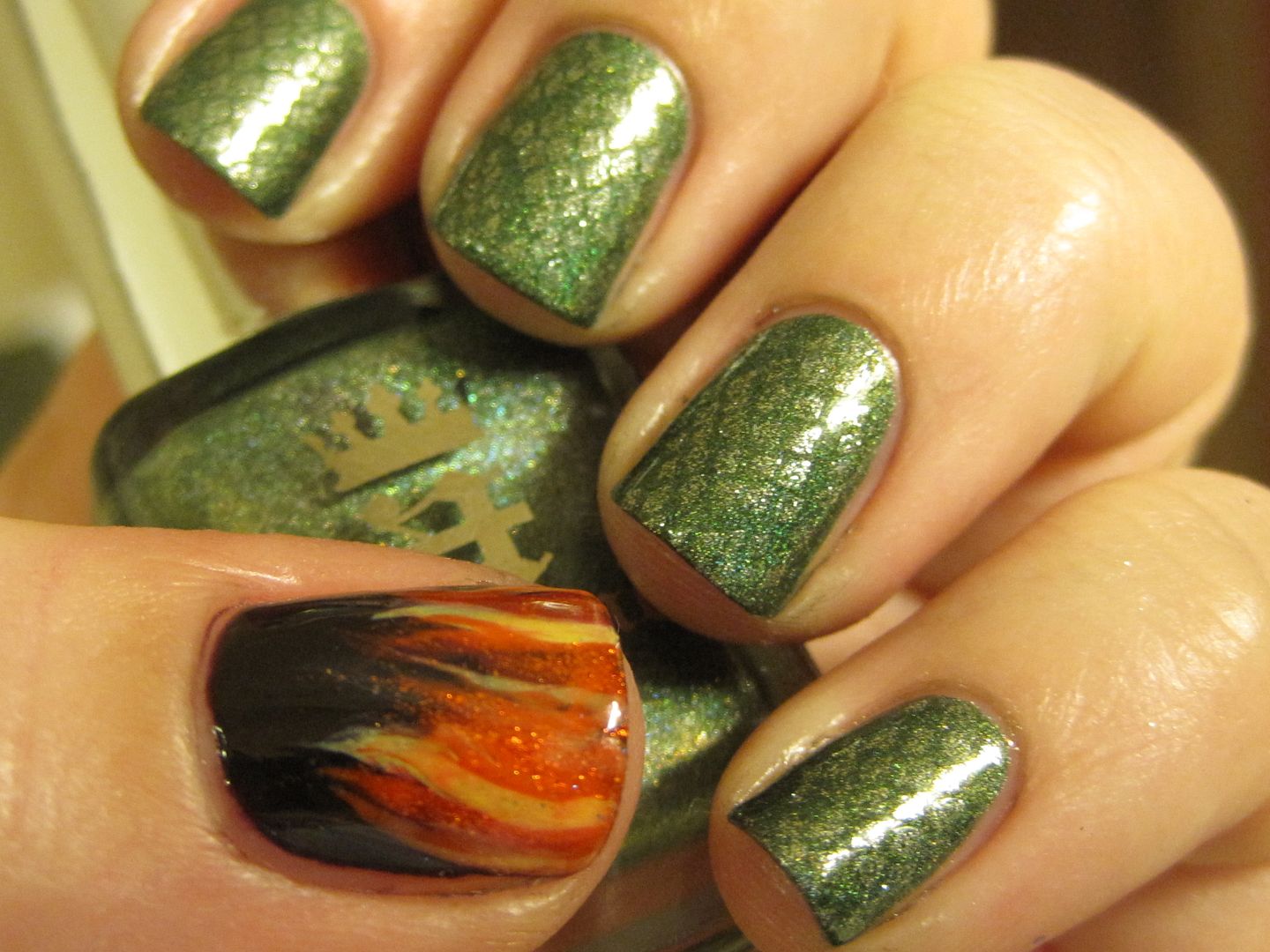 Here is a-England Dragon on its own. So pretty! This is 2 easy coats. Look at the pretty gold flash in it!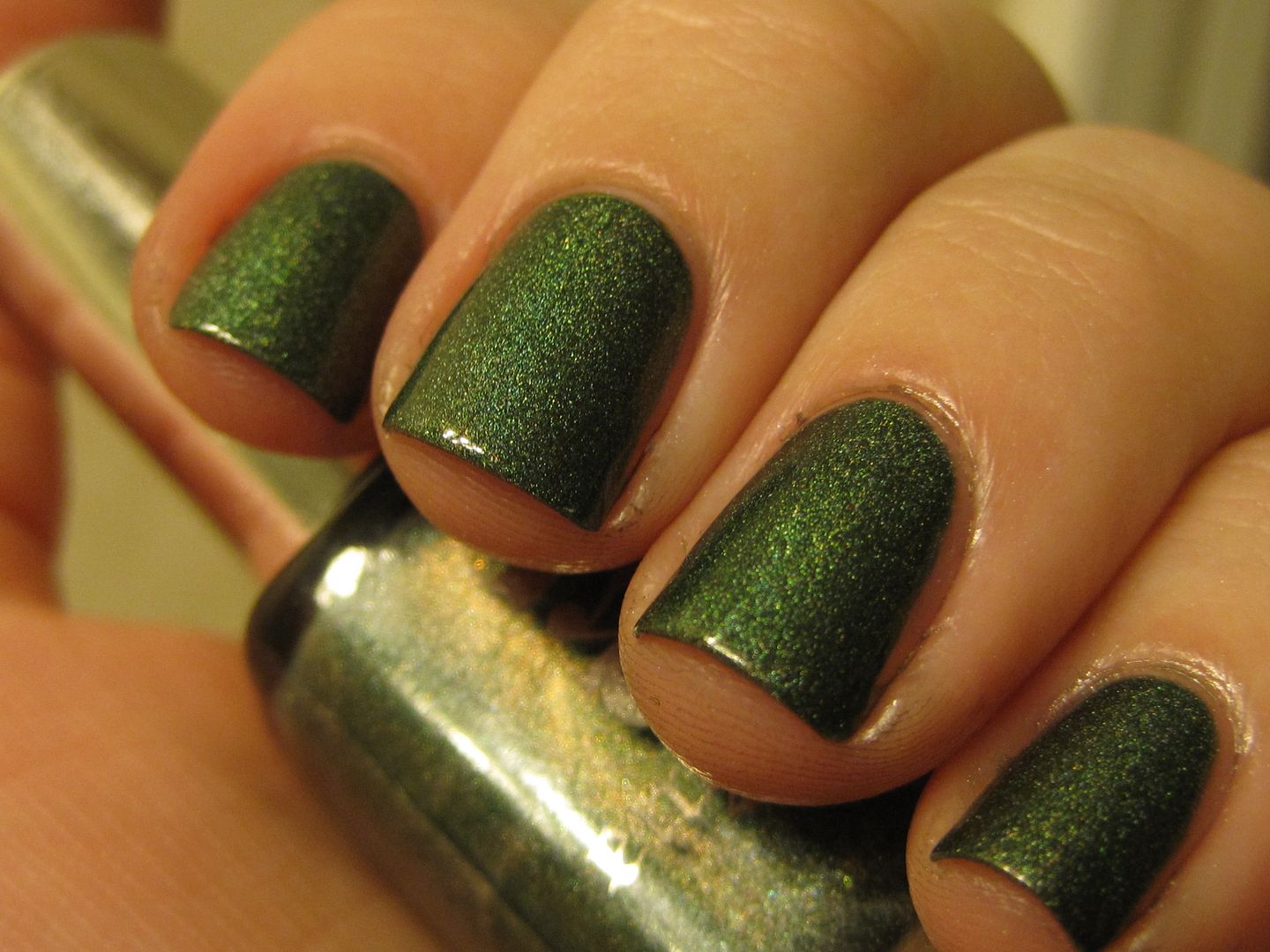 Almost there!! Only a few more manis left in the challenge!