I had a lot of fun with this mani. I almost didn't do it because it was a little too crazy for me, but I made a compromise: I did an over the top one for pictures and then a more "demure" (haha) one to wear. I chose the movie "Mean Girls" because it has a special place in my heart. When I was in college, my friends and I (for some reason) watched this movie an insane amount of times. It got to the point where we could quote it in its entirety. It became a running joke amongst my group of friends and we eventually started having an annual Mean Girls themed party where we all wore army pants and flip flops because:
"I saw Cady Heron wearing army pants and flip flops, so I bought army pants and flip flops" - Mean Girls
So for my over the top mani, I of course did everything in pink because as you all know: "
We wear pink on Wednesdays
." My designs were centered around the theme of pink, black, and white to look like the famous "Burn Book" from the movie.
*Thumb and index and pinky: black, white, and pink to resemble the "Burn Book" with the name on the thumb and lips on my index to look like the lips on the cover of the "Burn Book"
*Middle finger is pink camo to represent the army pants from the movie that I mentioned earlier
*Ring finger represents the candy cane grams from the movie which are involved in one of my favorite quotes:
"Two for your Glenn Coco, You go Glenn Coco! (And none for Gretchen Weiners)"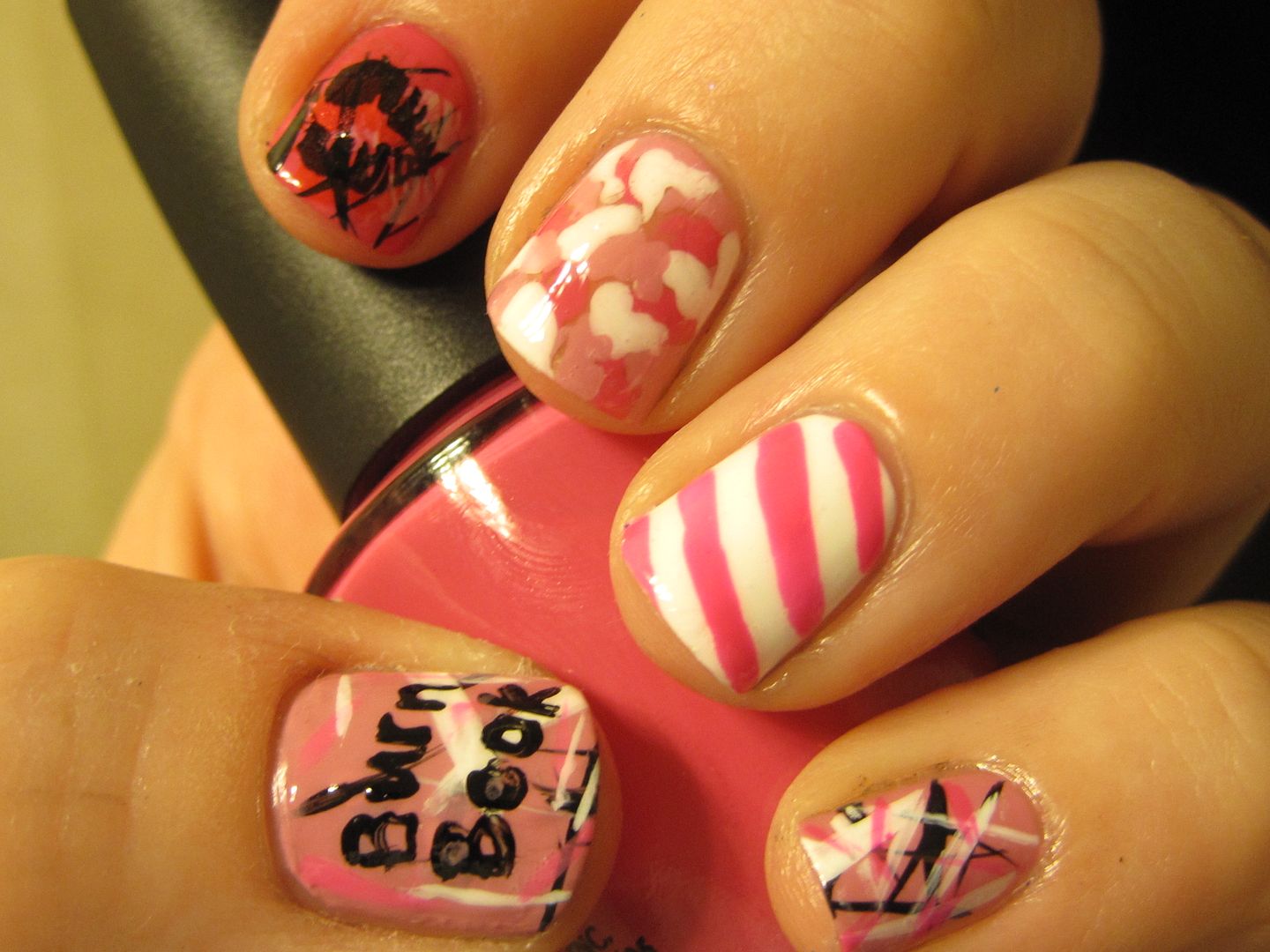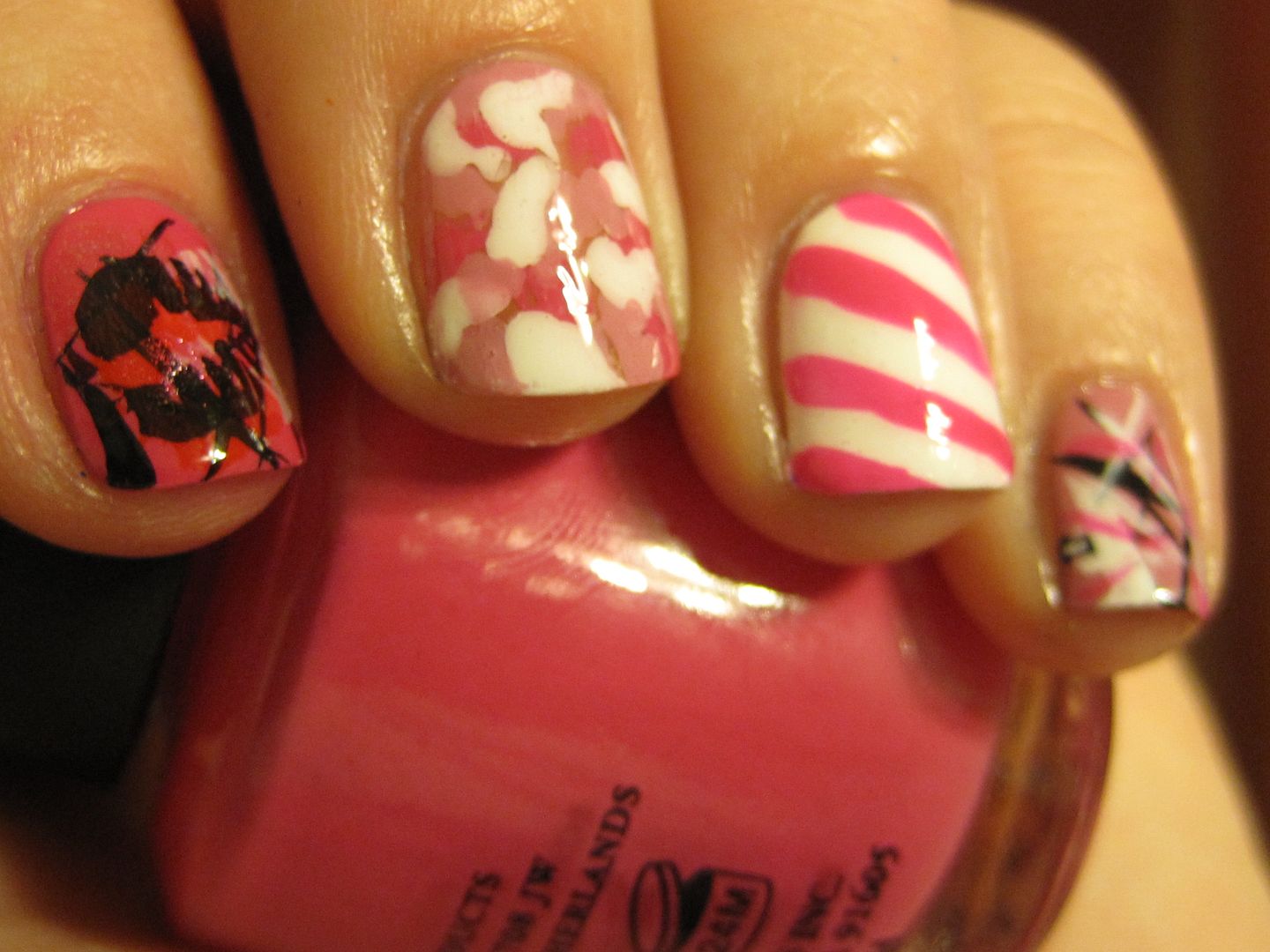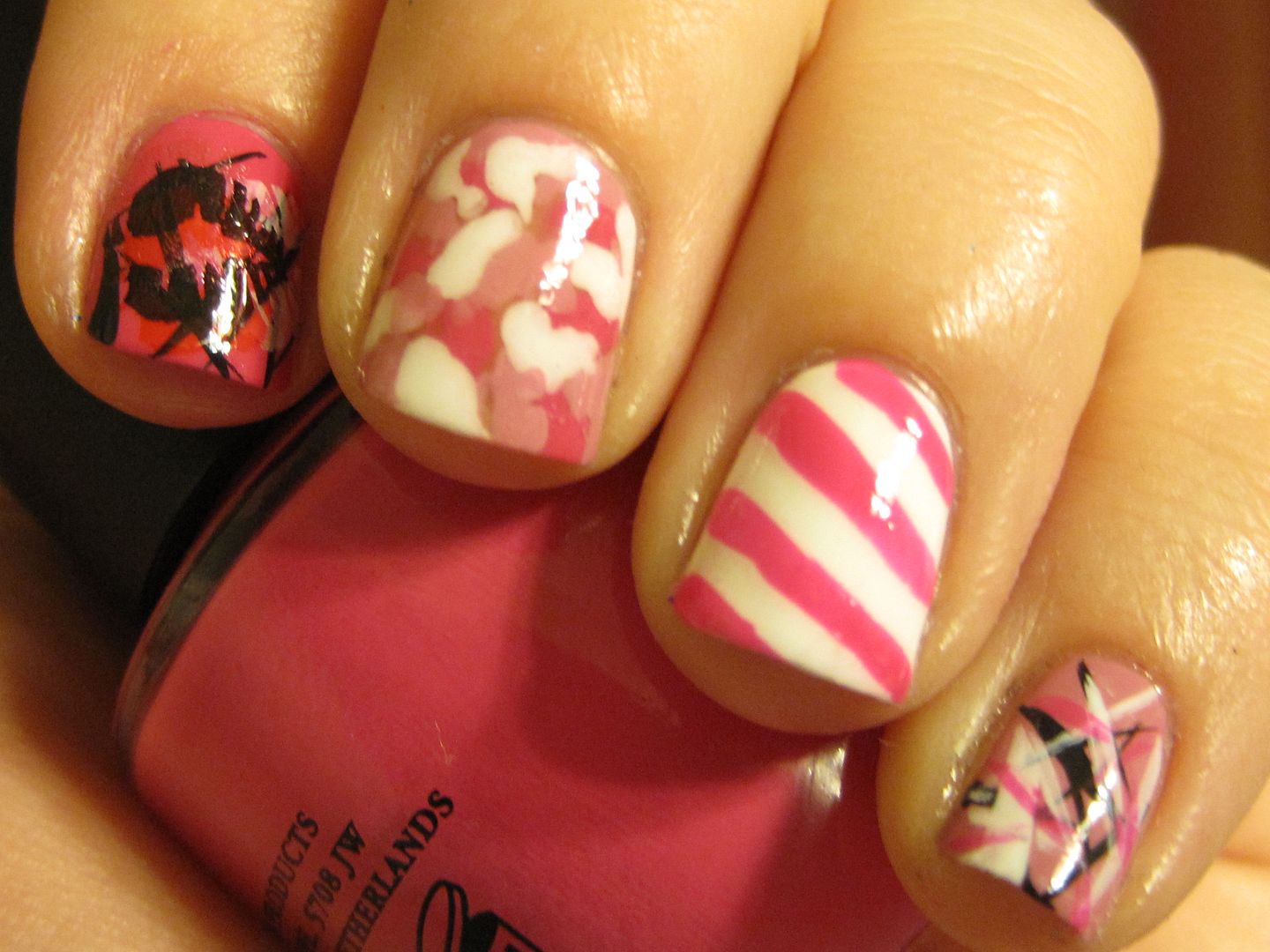 So then I decided to do a more tame and "wearable" mani (for me at least). For this one I just used inspiration from the colors and overall teenage girl theme from the movie. For the base of the mani, I randomly dabbed on OPI Steady as She Rose, Sparrow Me the Drama, and Kiss Me on my Tulips. I let that dry and stamped on a leopard print from the BM 221 plate with Finger Paints Black Expressionism.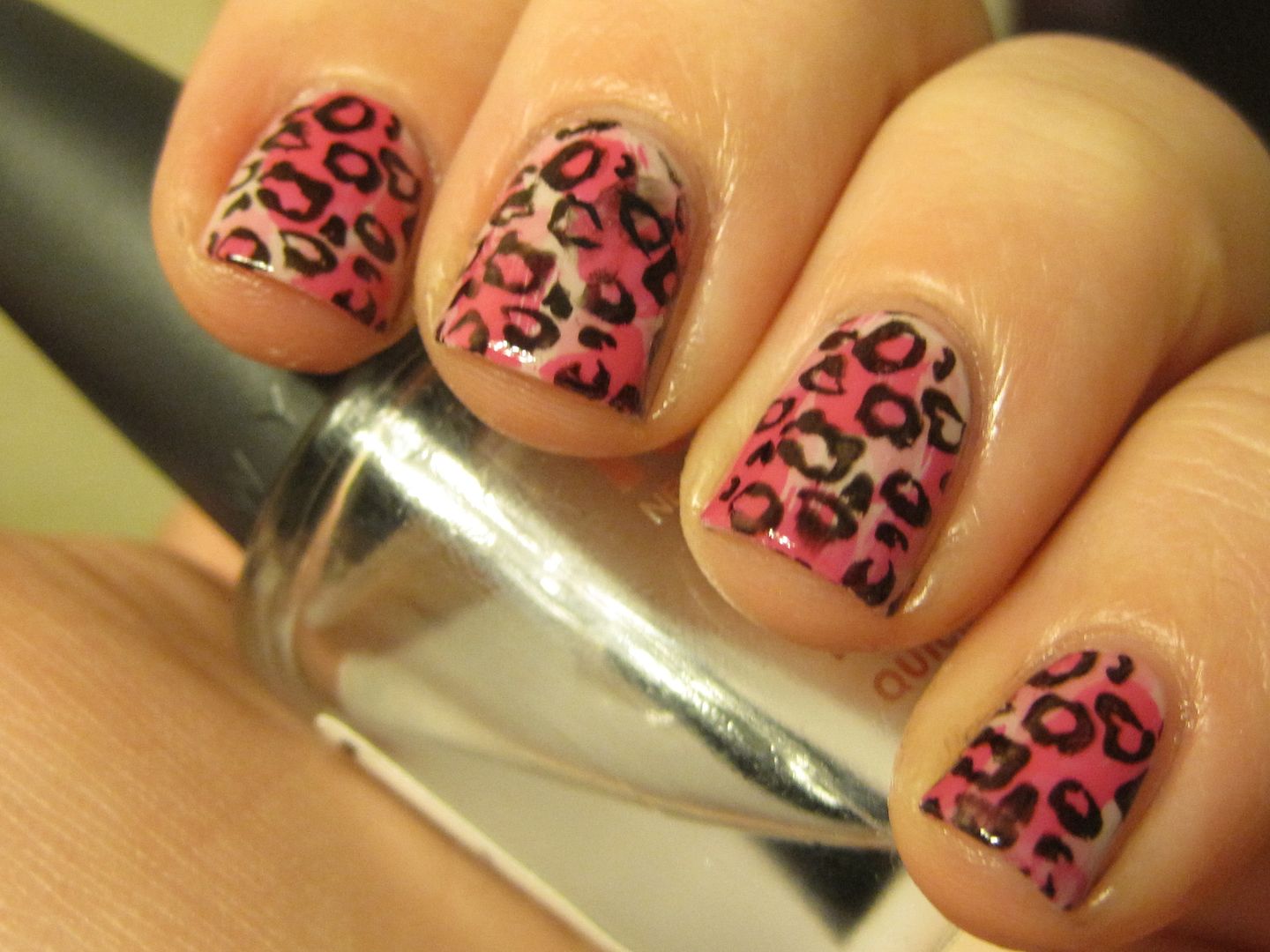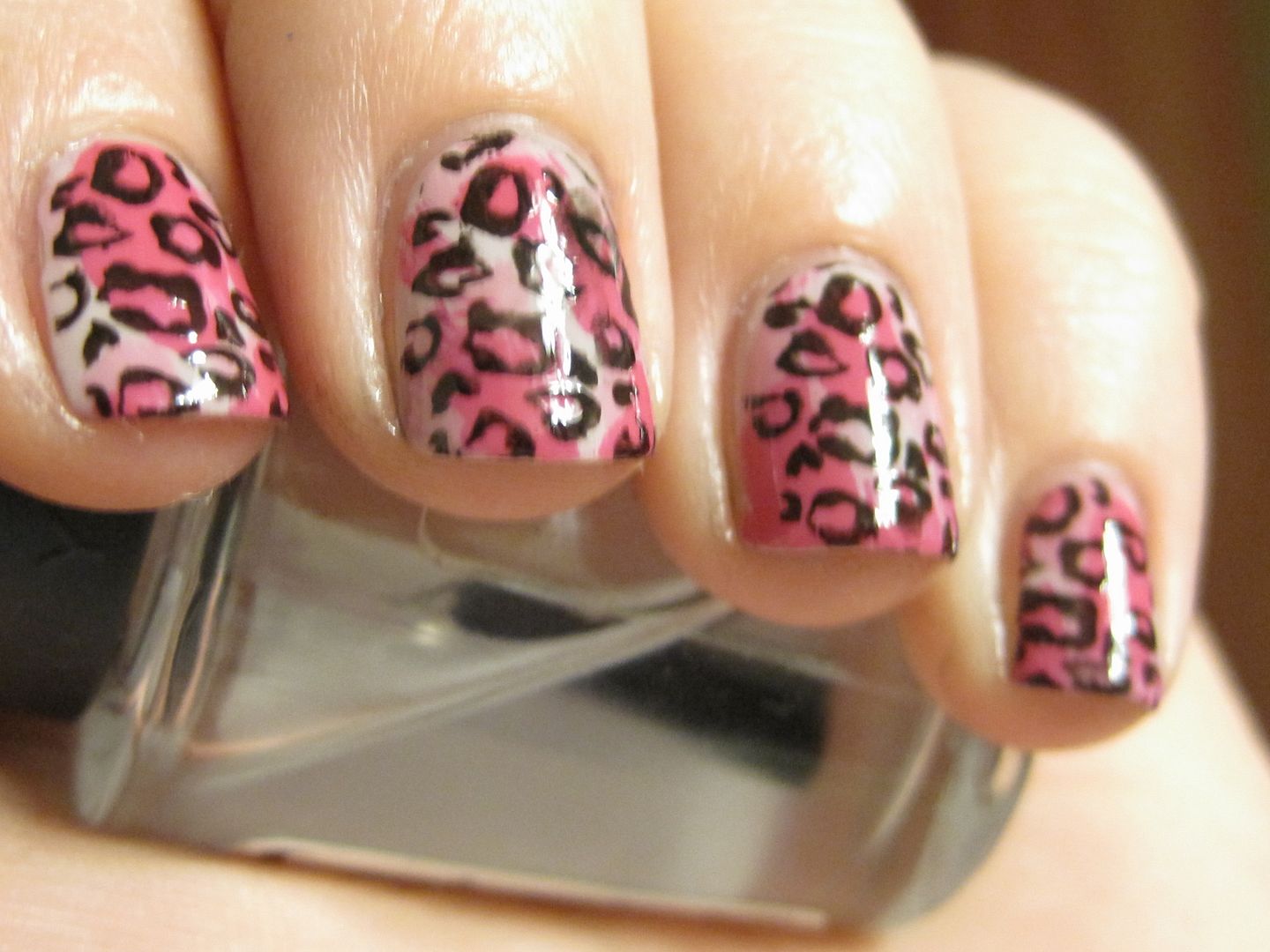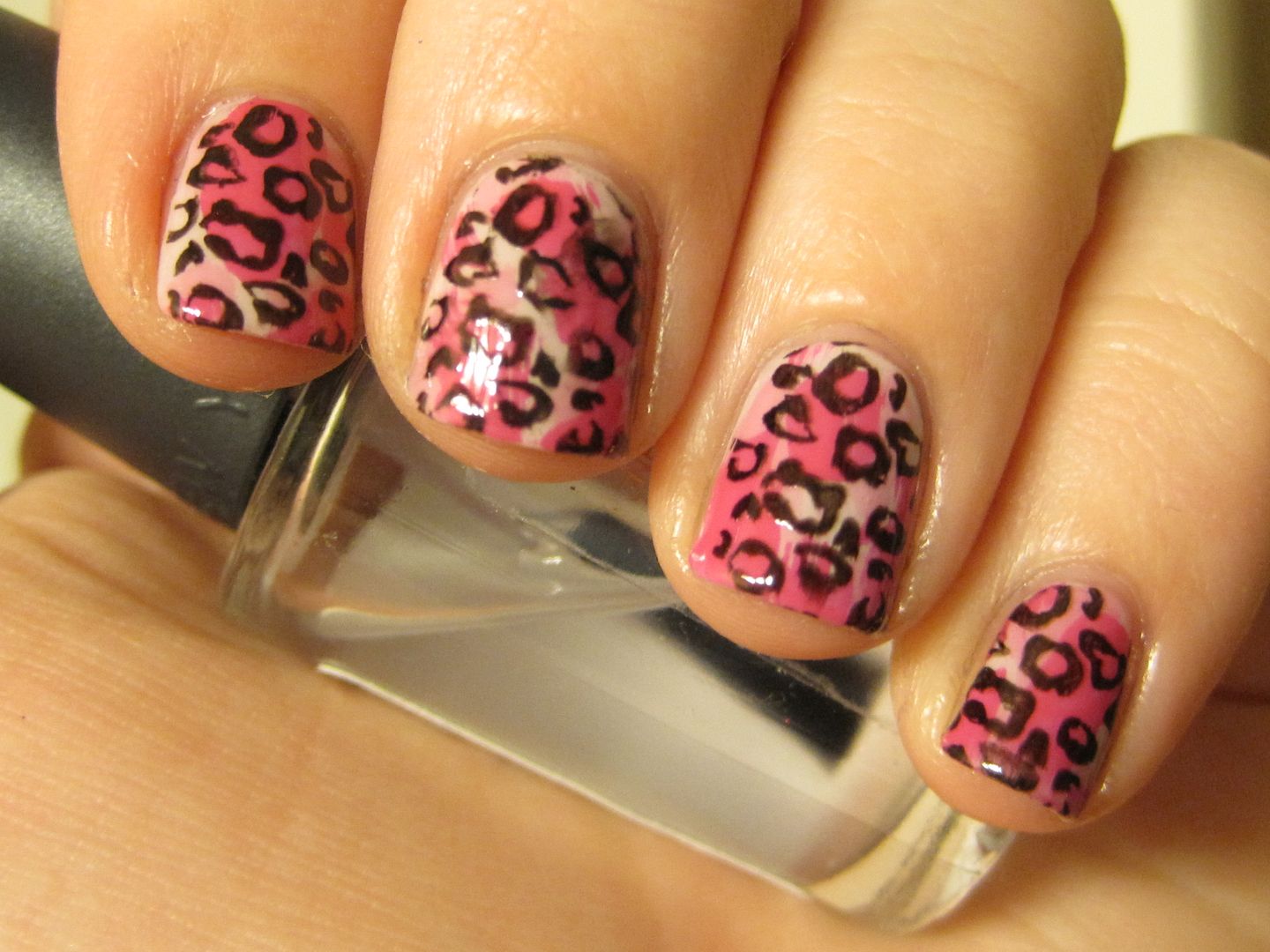 And just for fun, a few pics from our annual party for you guys so you can see that we are indeed crazy and do have a party about this ridiculous movie!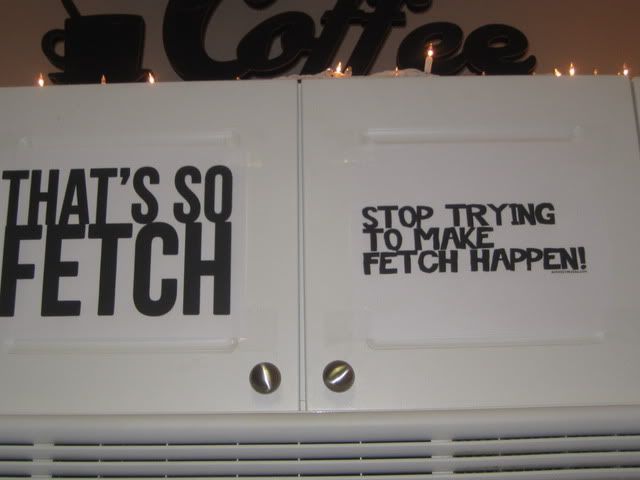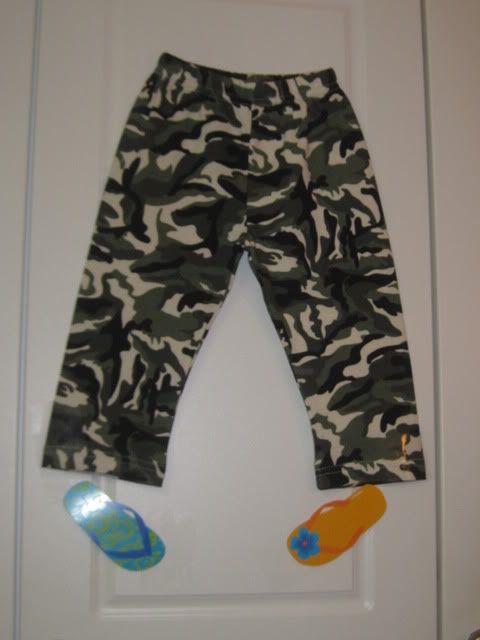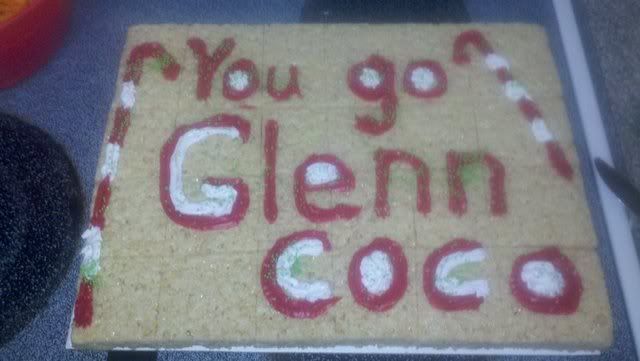 I hope you all enjoyed this as much as I did making it! Thanks for looking!