Hi guys! Today I have swatches from the Up Colors Multicores collection, which is a collection of multichromes. First off I will start off by saying that these multichromes were different than others I have worked with before because they were thing, but layering them over black did not show them in their best light like other multichromes I have worked with. I preferred to use them on their own, but they all did take 3-4 coats (prefereably 4 on the lighter colors) for opacity. I didn't really mind this, as I just used thin coats. I wanted to say that up front as I know that using more than 2 coats does bother some people. I didn't do this, but I would suggest layering these over a color similar to the base color of the polish instead of black to help with opacity if using multiple coats bothers you.
Up first is Mosaico. This is a Navy/Blue/Purple multichrome. This is 3 coats.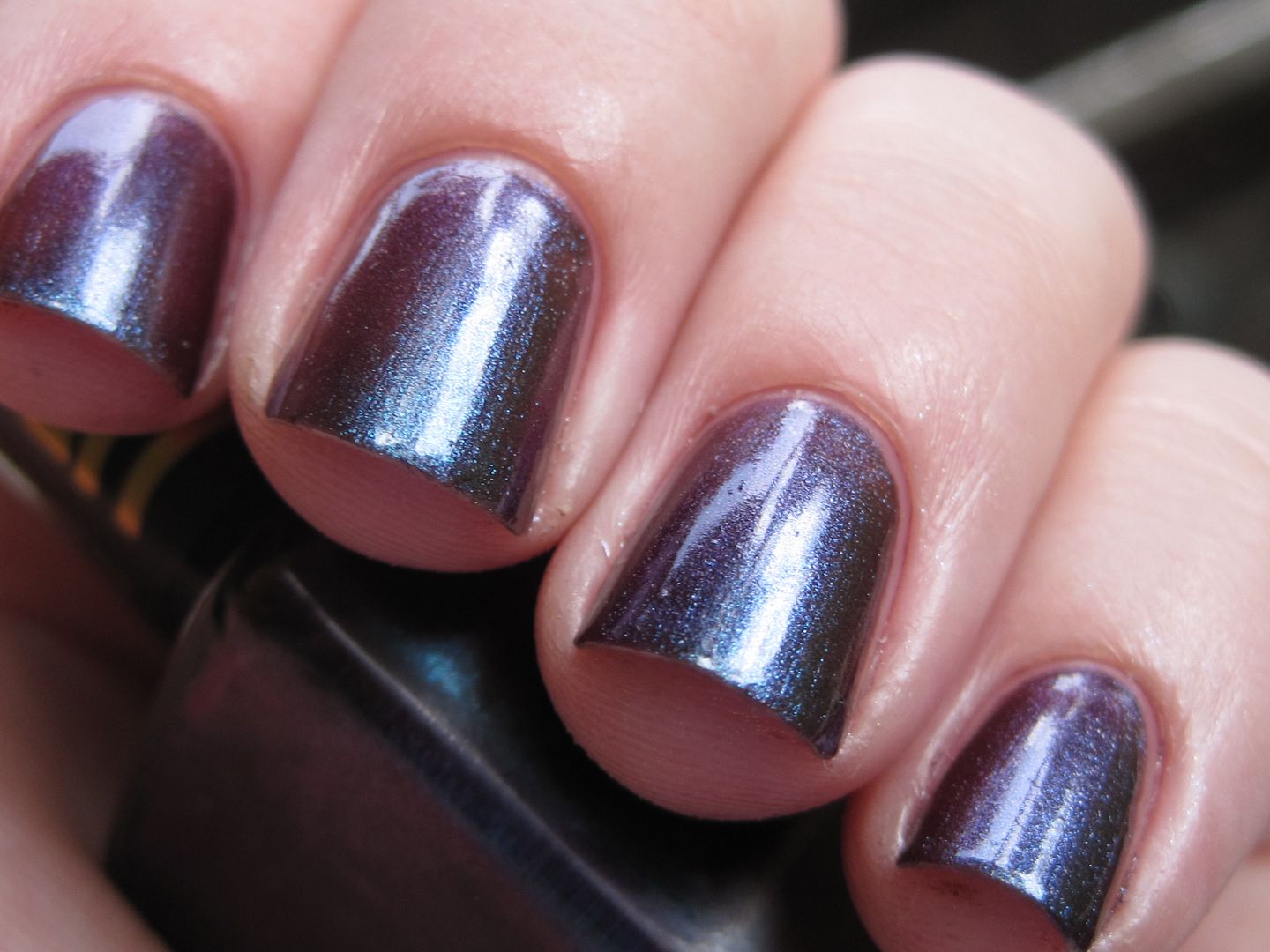 Up next is Mutacao. This one is STUNNING! It was my favorite from the collection. It is a brown/red/green multichrome but the brown and red are the most prominant. It is a perfect color for fall. I loved it so much because it seemed really unique to me. This is 3 coats.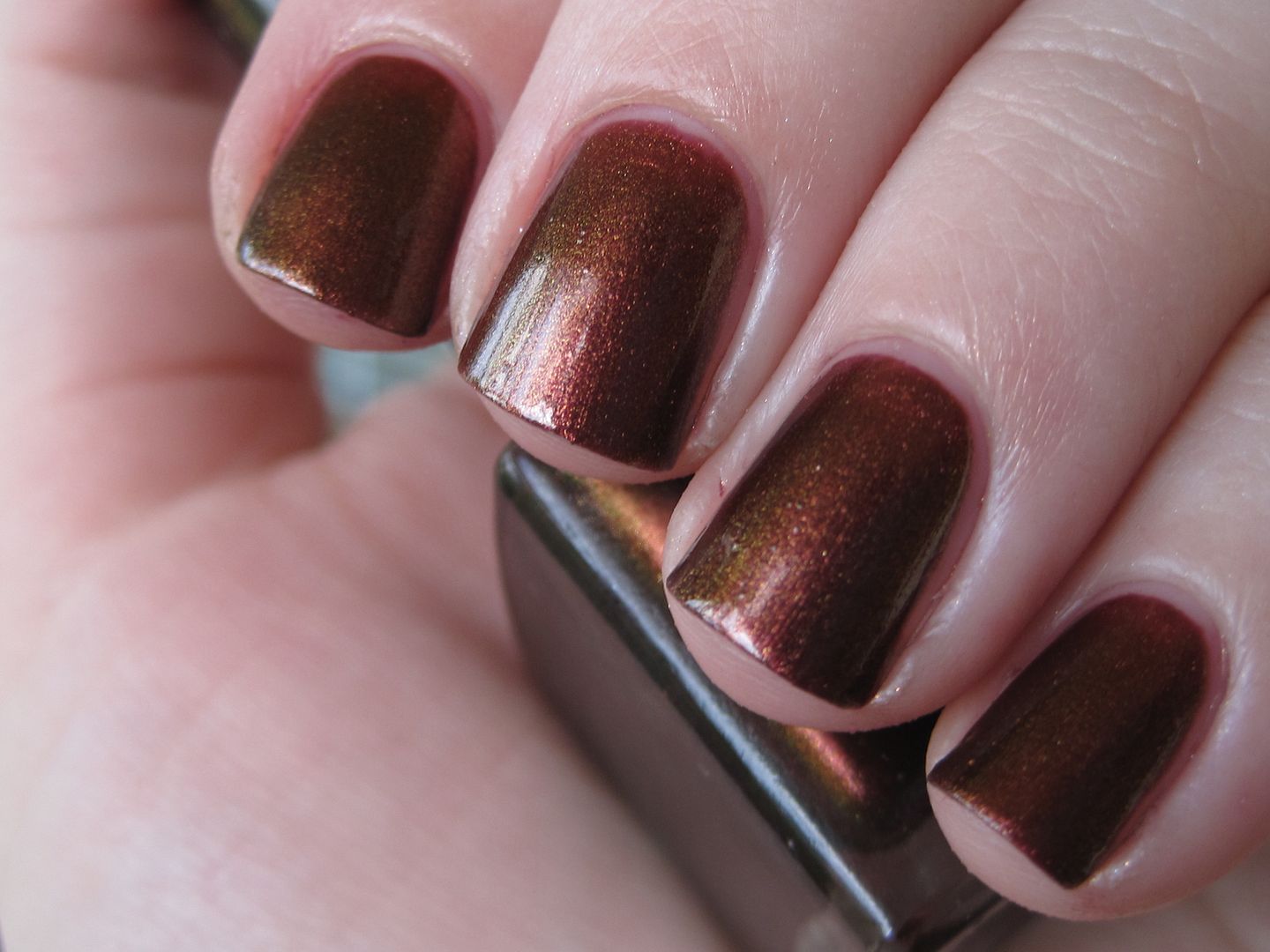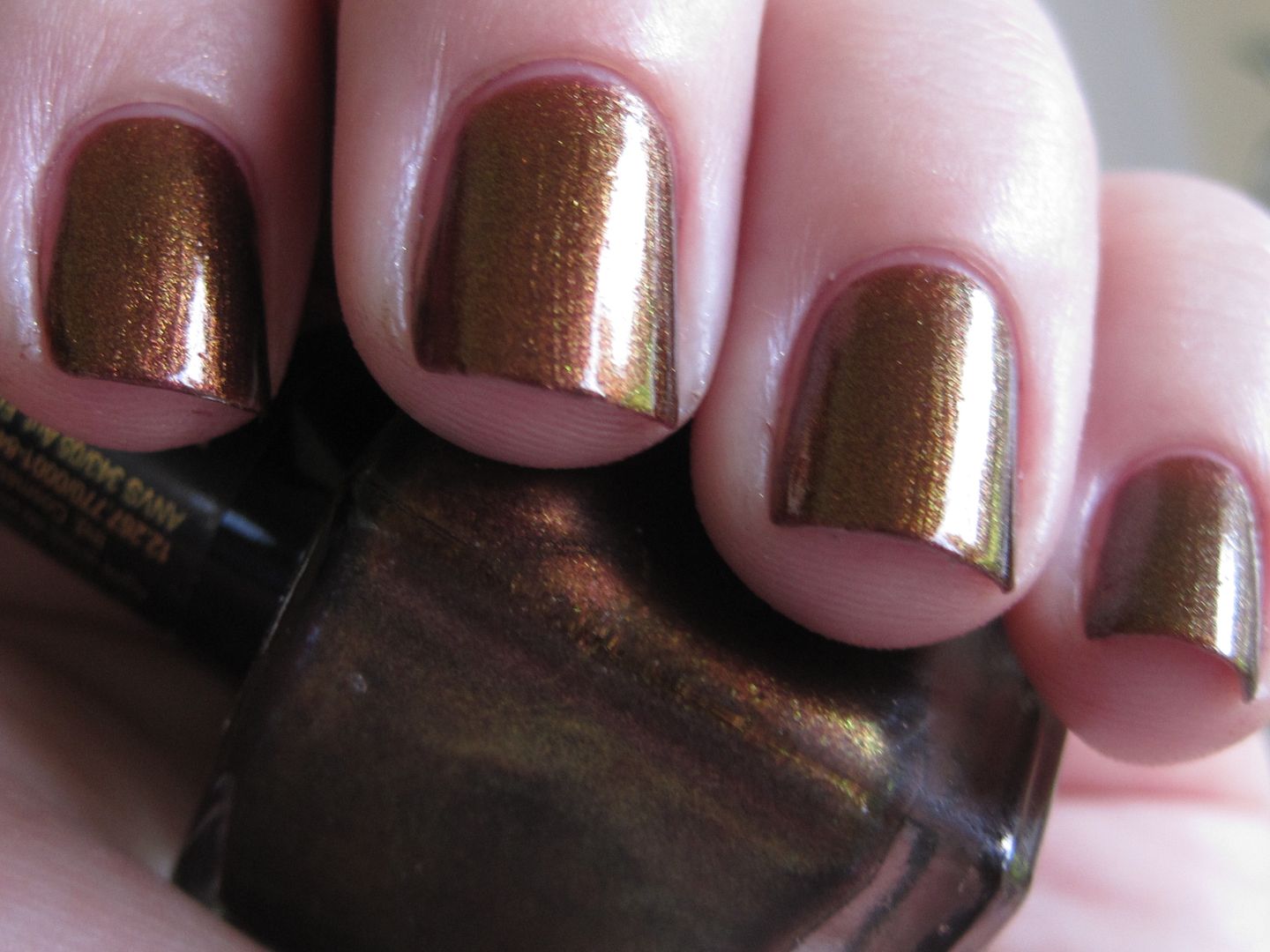 Next is Caleidoscopio. This is a teal/green/blue/grey multichrome. The teal and blue are the most prominant in the polish. This is 4 coats.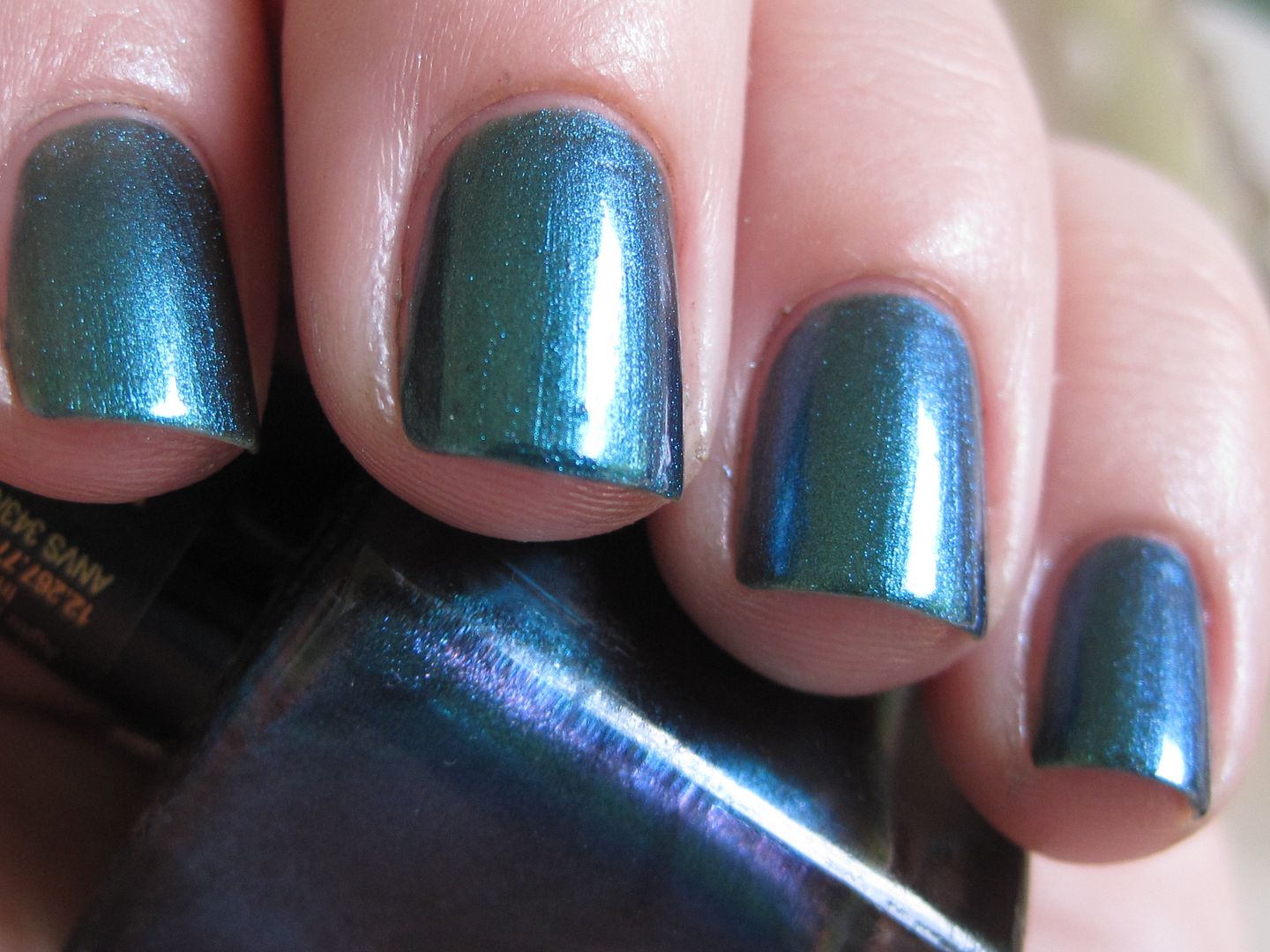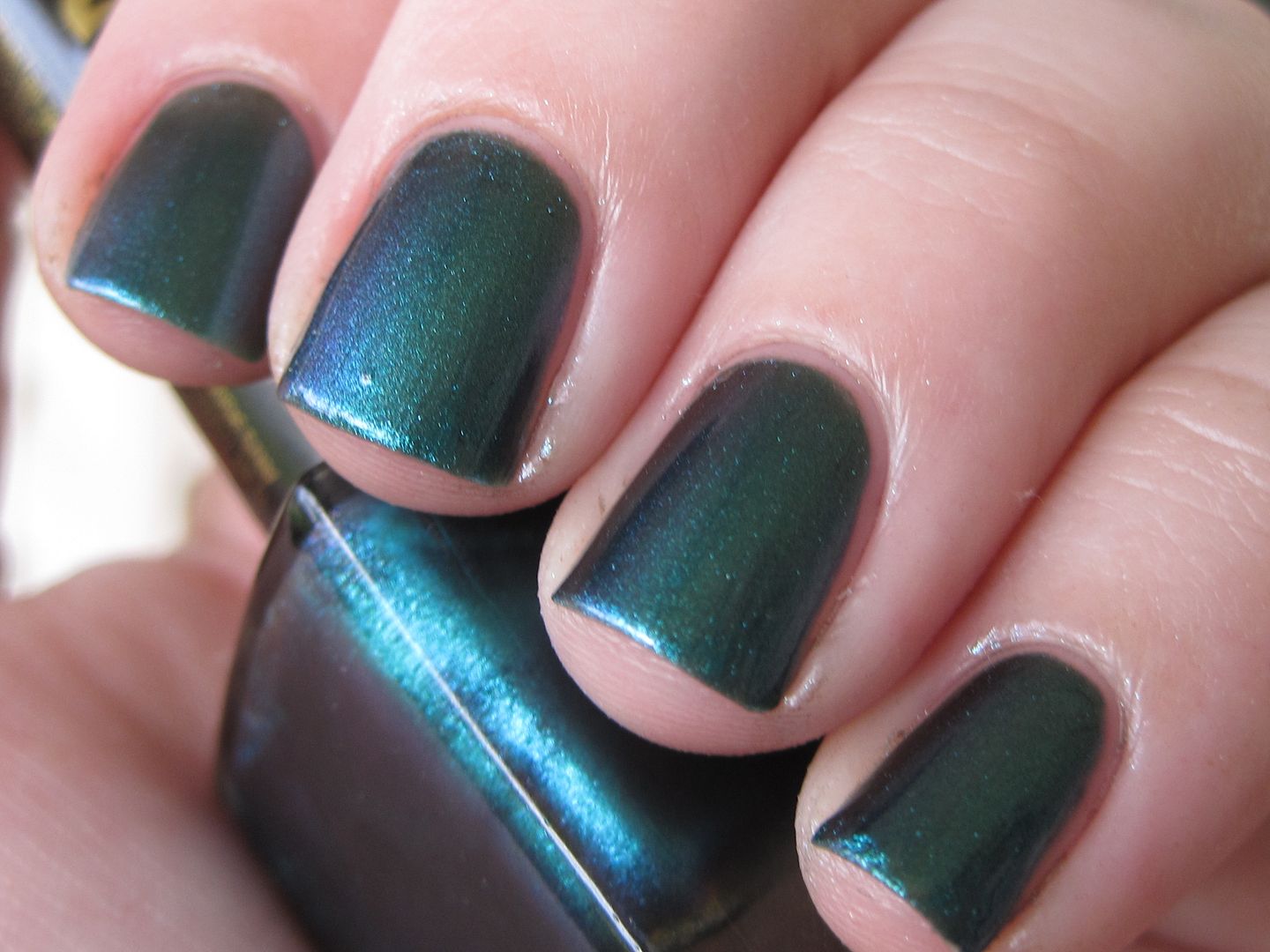 Next is Camaleao. This an orange/copper/gold/pink multichrome. This one has the most flashy multichrome effect of any polishes in the collection. This is 4 coats.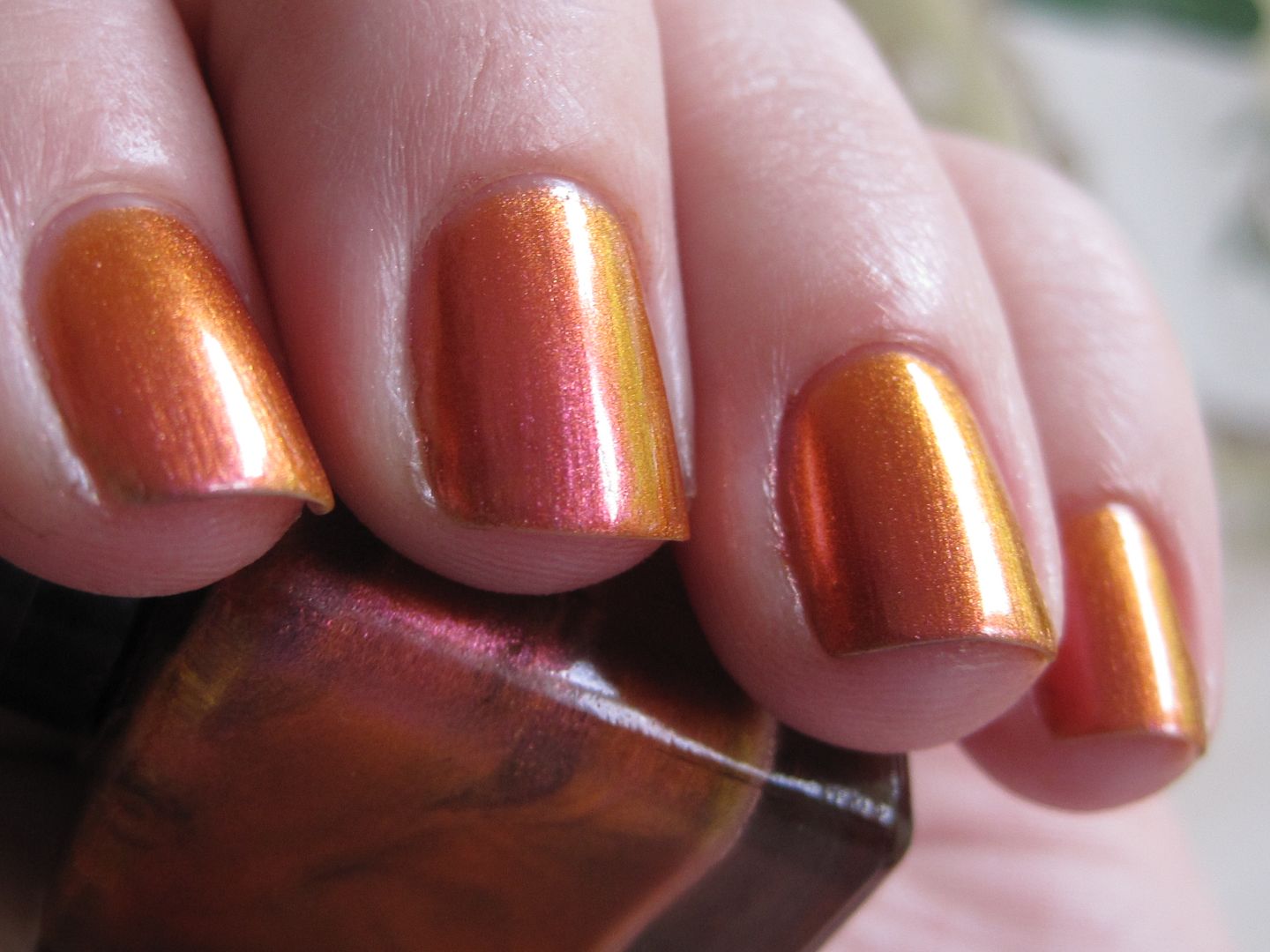 Next is Cromoterapia. This polish has a purple/green/gold multichrome. It is one of the thinner ones and requires 4 coats for opacity.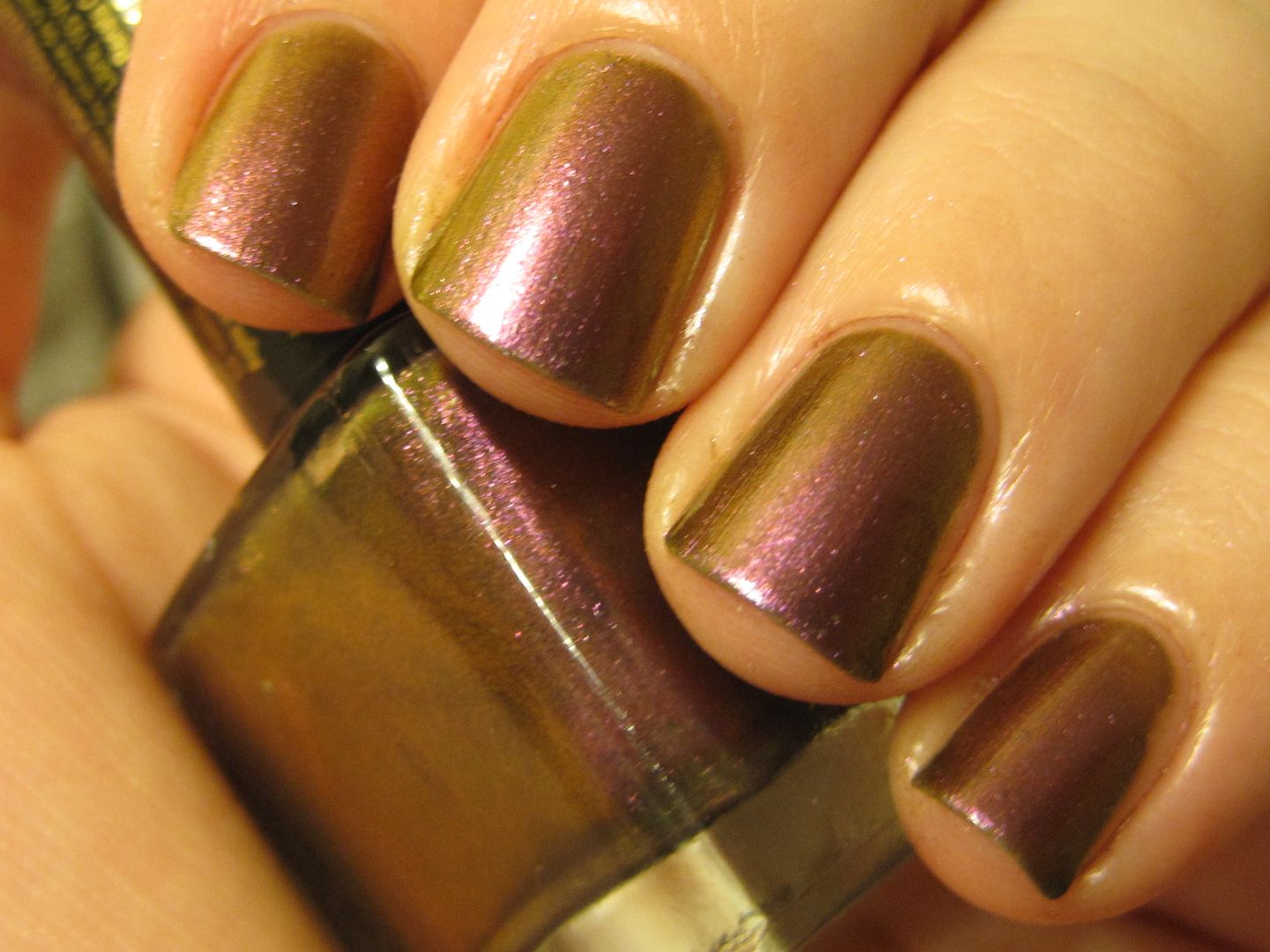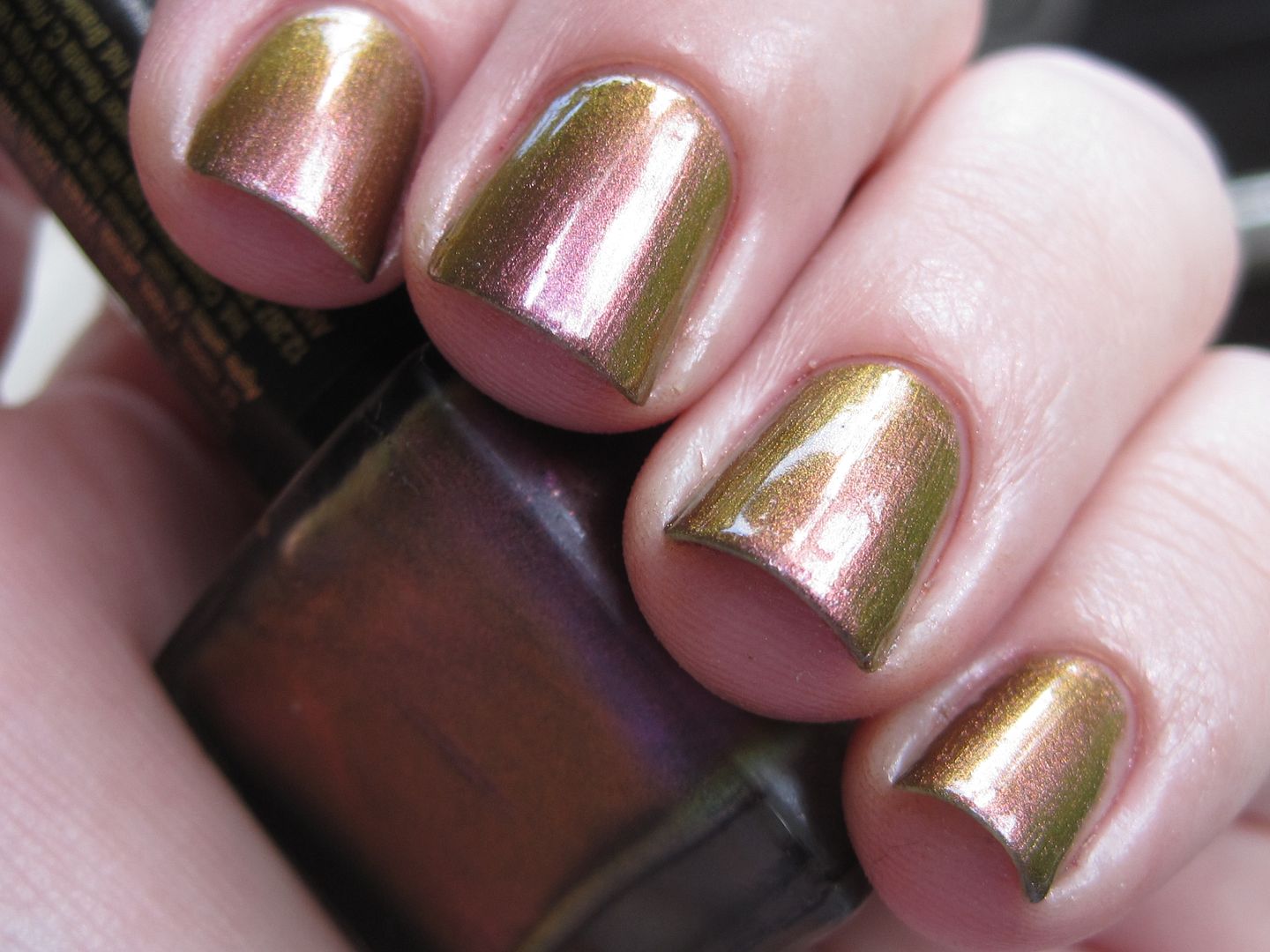 Finally is Camuflagem. This one is a red/wine/blue multichrome. This one, to me looks more like a pink base with a blue shimmer vs being a multichrome. It is also very sheer and requires 4 coats. I think this one would work very well over a similar base color.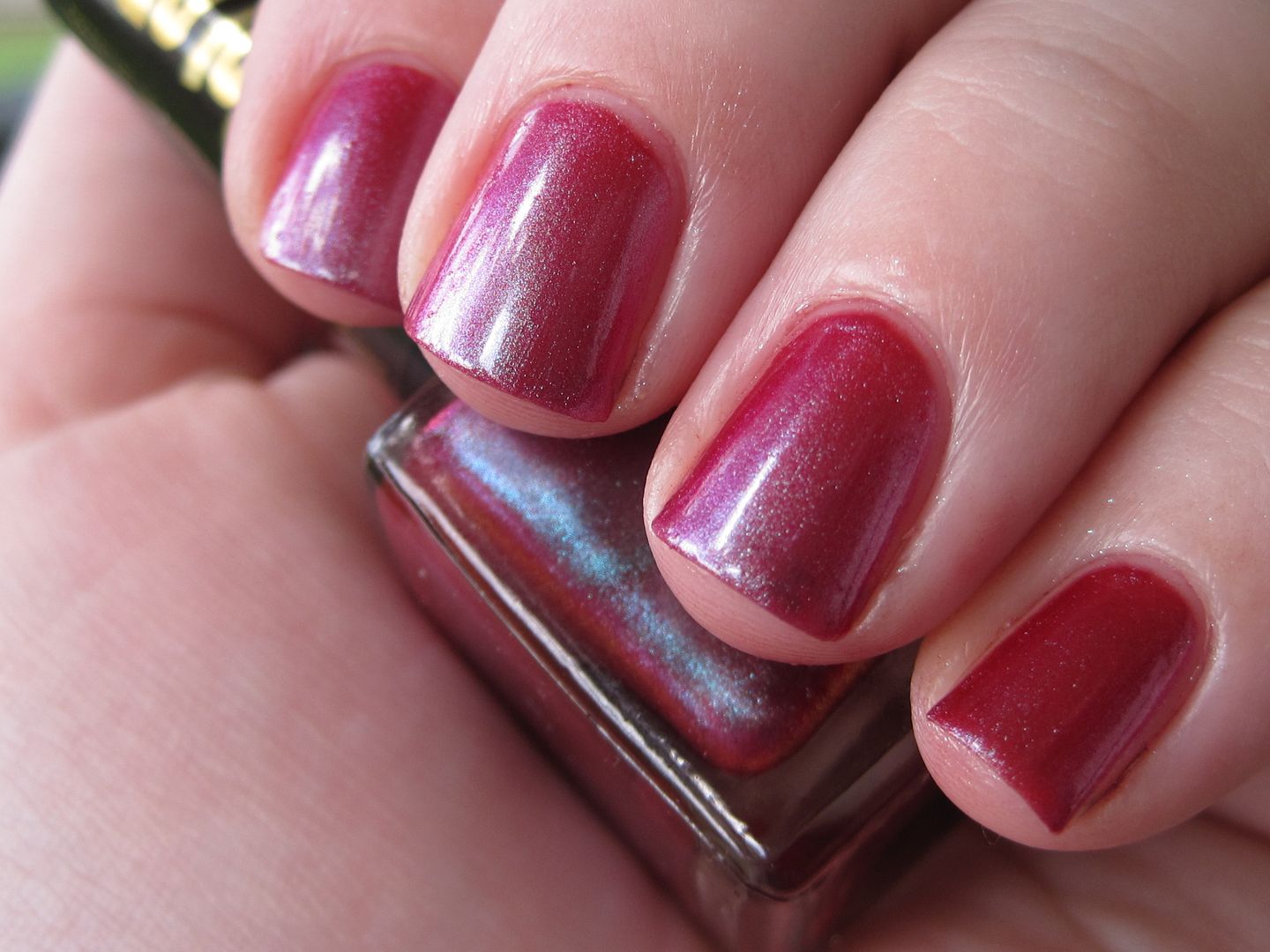 Overall this was a nice collection with, I think, some unique colors. I think that the multichrome effect of these polishes was nice, but it is definantly more of a subtle effect when compared to polishes such as the Ozotic Multichromes. I think the biggest downside to this collection is their sheerness, but as I mentioned before I think they would work fanastically over a matching base color. And as I said before, I know that a lot of people's solution is to layer multichromes over black but I felt with this collection that didn't work at all. You completely lost the integrity of the polish when layered over black in my opinion. My top pics are Mutacao, Camaleo, and Caliedoscopio. 
These are available at
Llarowe
for $8 each. What do you think of these? Do you have any of these in your collection yet?